AUGUST 8-14, 2016
Five years after pledging an astounding $48 million to help Marian University build a medical school, Indianapolis businessman Dr. Michael Evans has only paid one-fifth of that amount. John Russell explains how Evans has struggled in recent years with financial and legal problems—and how Marian is dealing with the shortfall. Also in this week's issue, Hayleigh Colombo reports how financial aid and class credits for 51,000 Indiana college students could be at risk. And in Forefront, our columnists are consumed with the state and national elections.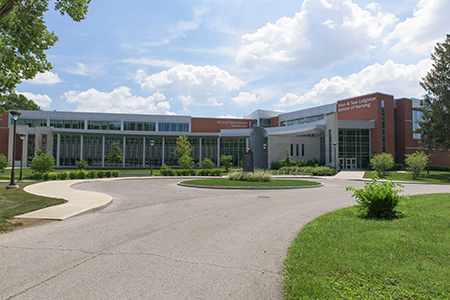 Five years after pledging an astounding $48 million to help Marian University build a medical school, an Indianapolis businessman has paid only about one-fifth of that amount.
Read More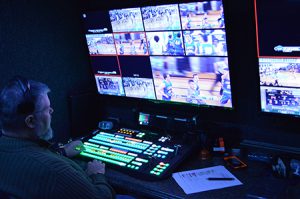 WHMB is entering its 29th consecutive year broadcasting high school sports. That's the longest streak in the state, and station officials think it might be the longest in the nation as well.
Read More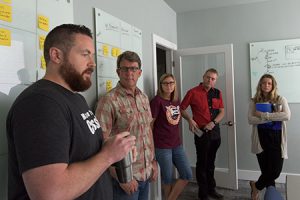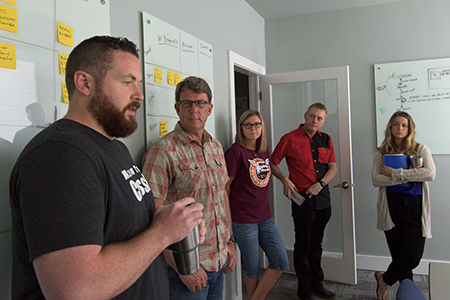 Agrowing number of central Indiana tech firms use a software-development process called agile, which is characterized by quick production cycles, flexibility and simultaneous feedback.
Read More
The Indianapolis-based company spent $2.8 million in the second quarter on a potential purchase it ultimately decided not to pursue.
Read More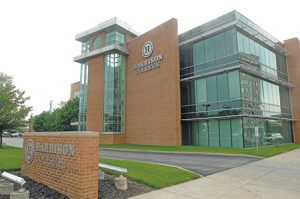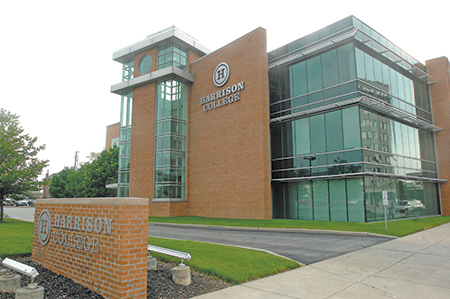 Financial aid and class credits for as much as 8 percent of Indiana's college students could be at risk as federal officials work to close down a national accreditor of for-profit schools.
Read More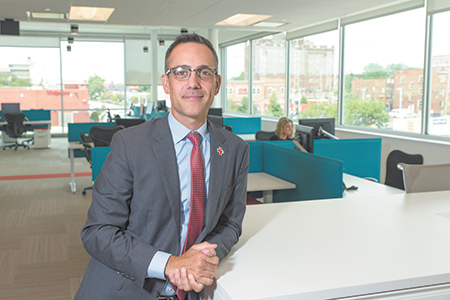 Chad Priest took the reins of the Indiana Region of the American Red Cross in the aftermath of drastic chapter closures and in the midst of preparations to relocate the Indianapolis headquarters.
Read More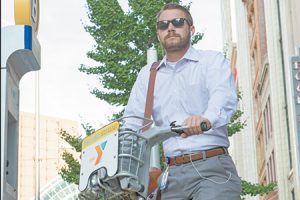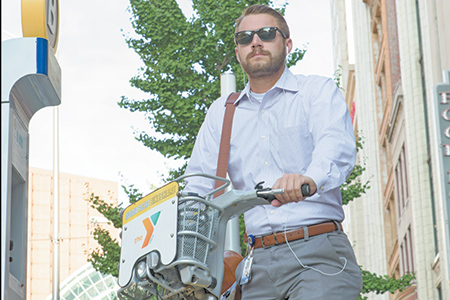 All 251 bikes are outfitted with GPS equipment, so staffers can identify their location. And data collected from sign-ups for daily and annual passes helps staffers determine usage patterns.
Read More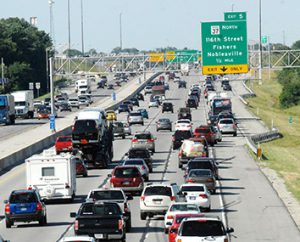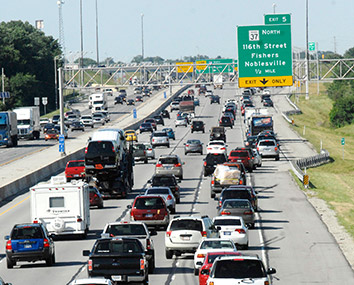 City Councilors soon will weigh tighter rules for stores and restaurants along I-69 to streamline the "hodgepodge" of development standards and give them greater say over new projects.
Read More
With shares riding a two-year high and quarterly earnings beating estimates, Interactive Intelligence CEO Don Brown joshed around with analysts a bit Monday about acquisition rumors.
Read More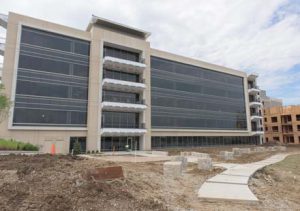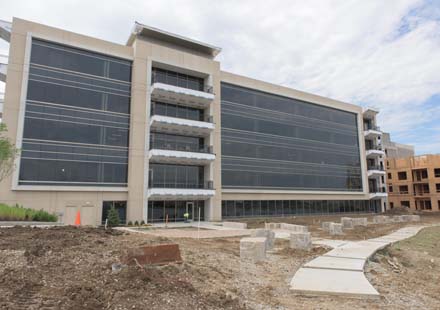 Still under construction, PK Partners' 102,000-square-foot office building near The Fashion Mall is already entirely pre-leased. Its performance further juices the area's in-demand office sector.
Read More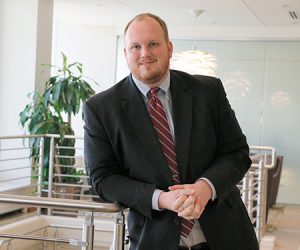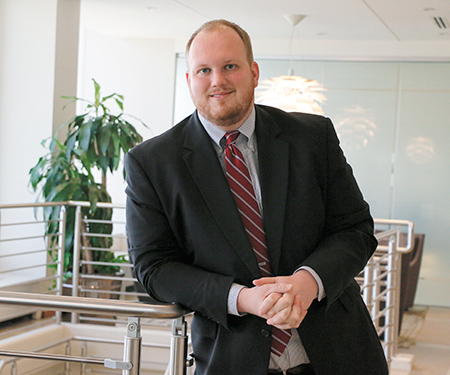 The city's biggest firms went up to $110,000 in January but have no intention of following in the footsteps of large firms in the biggest markets, which have gone up to $180,000.
Read More
Though Hoosier Republicans are fortunate to have had people the caliber of Suzanne Crouch, Sue Ellspermann, Susan Brooks and Becky Skillman available to run for statewide office, the party faithful might legitimately ask why such talent never seems to rise to the top.
Read More
Join the IBJ blood drive as region continues to bounce back from a critical shortage.
Read More
For cities, towns, higher education, schools and other bond issuers, this is an economically advantageous and prudent time to issue new bonds or refinance existing ones.
Read More
Why do people blindly accept hyperbole? Why do so many accept the unsupported generalizations of conservative talk show hosts?
Read More
A recent survey of U.S. households reveals that 46 percent of all households report their spending is equal to or in excess of their income.
Read More
Giant consumer brand companies have relied too heavily on cost-cutting to deliver earnings. Their failure to innovate means they have to acquire upstart businesses that are gaining traction with consumers.
Read More
Indy is poised for more record-breaking results for CIB revenue, hotel rooms sold and revenue, and industry jobs and wages in the near- to mid-term.
Read More
We deplore any action or inaction that deepens inequities.
Read More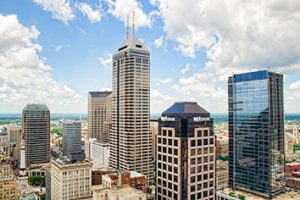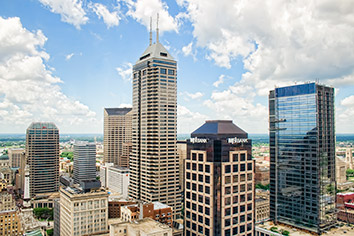 Salesforce would save about $3 million on the tax exemption, if the City-County Council designates a downtown office tower as a high-tech. The tax break would come on top of major incentives deal already promised by the state.
Read More
JPMorgan Chase & Co. has reached a settlement with Indiana regulators related to its asset management business, and now other states are expressing interest in how Indiana built its case.
Read More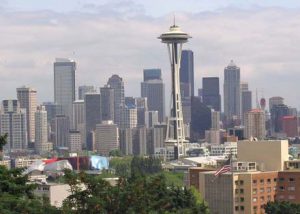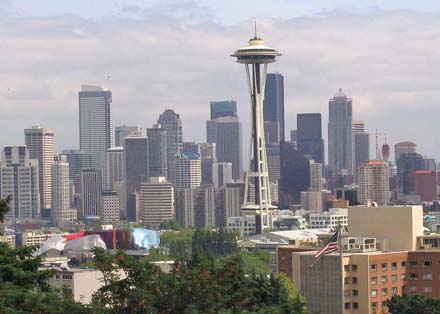 The new direct and daily service is the first year-round flight to the West Coast high-tech hub in Indianapolis history, local airport officials said Wednesday.
Read More
Indianapolis officials say the firm failed to adequately complete its job to install a computer-aided dispatch system for police, fire and emergency use.
Read More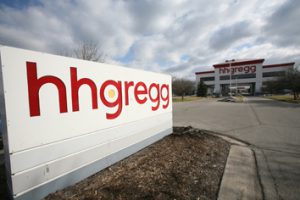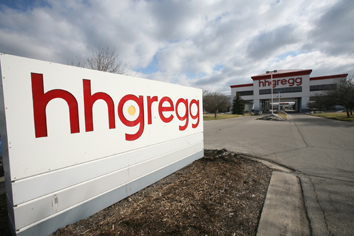 Indianapolis-based HHGregg officially named Robert Riesbeck president and CEO on Monday. The executive joined the company in 2014 as chief financial officer.
Read More