DEC. 7-13, 2018
The driving force behind the explosive growth of Salesforce's Indianapolis-based Marketing Cloud unit stays out of the local spotlight but is internationally renowned in tech circles. Anthony Schoettle buttonholes Bob Stutz, the elusive legend in the software industry. Also in this week's edition, Hayleigh Colombo explores how the 2019 municipal elections are shaping up now that Mayor Joe Hogsett has officially announced his intention to run again. And Greg Andrews gets a read on why WTHR-TV Channel 13 has so far been immune to the rash of broadcast mergers and acquisitions.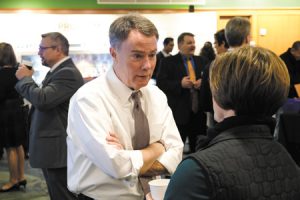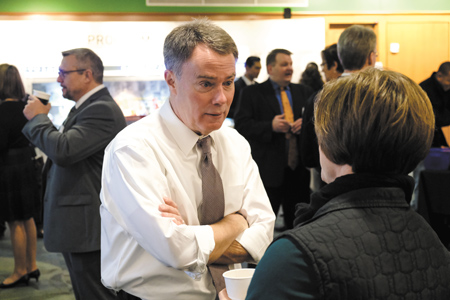 With city elections less than a year away, Mayor Joe Hogsett has a big campaign war chest, with at least $2.2 million as of January, the latest filing available.
Read More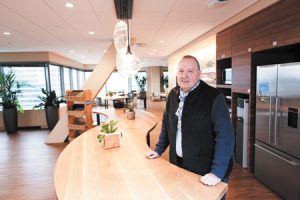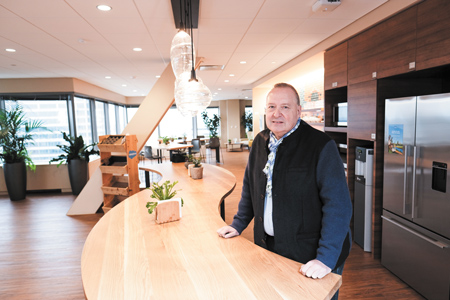 The driving force behind the explosive growth of Salesforce's Indianapolis-based Marketing Cloud unit stays out of the local spotlight but is internationally renowned in tech circles.
Read More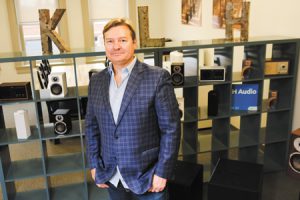 In the little less than two years since Dave Kelley bought KLH, the company has developed more than a dozen new audio products.
Read More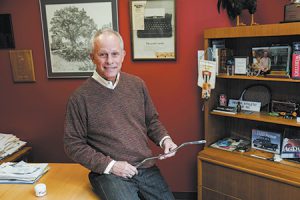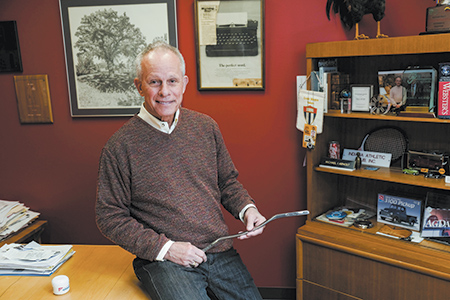 Entrepreneur Michael Arnolt teamed with an inventor more than 20 years ago to launch an enterprise that has sold thousands of steel therapy instruments and trained thousands of clinicians.
Read More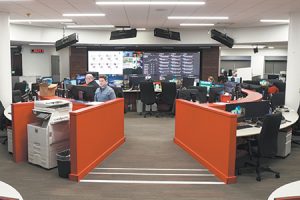 The frenzy of deal-making inevitably leads to speculation about the future of WTHR-TV Channel 13—which, incredibly, has been under the ownership of the same family—the Wolfes of Columbus, Ohio—since 1975.
Read More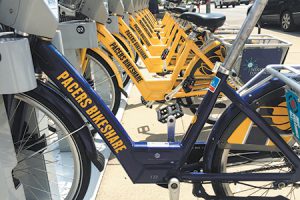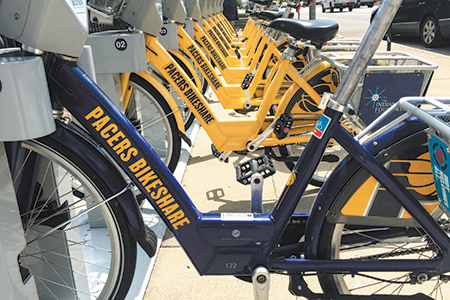 The Indiana Pacers Bikeshare program plans to roll out 23 new stations next summer—some of which will be miles away from the Mile Square.
Read More
Chelsea Haring-Cozzi knows, through a close relative's experience, how important a safety net can be in keeping people from becoming homeless.
Read More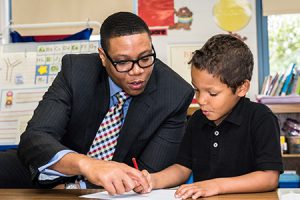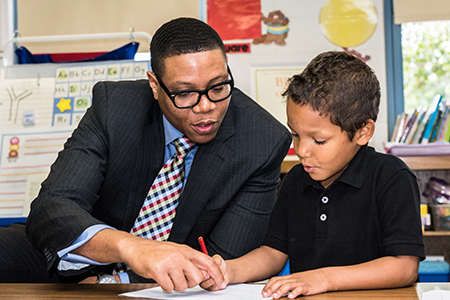 Lewis Ferebee will be the next chancellor of D.C. Public Schools, officials announced Monday, leaving a leadership hole at Indianapolis Public Schools, where he has served for five years.
Read More
The proposal would decrease the hours in which free parking meters are available across the city, extend fee hours on certain days, and impose Sunday parking meter fees.
Read More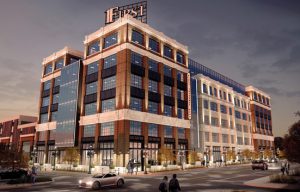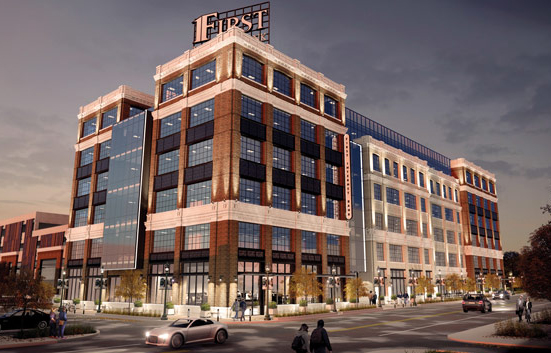 The project is slated for the north and south sides of 116th Street and will include residential, retail, a high-end boutique hotel and a six-story office building.
Read More
Developers of 16 Tech—a consortium of offices, laboratories, housing and retail space—believe the campus will become a powerful economic engine by fostering collaboration and innovation.
Read More
RealAmerica Development LLC's plan to build 70 income-based apartments in downtown Fishers has been passed over for housing tax credits that would have helped finance the project.
Read More
George Tikijian, who founded the company in 2005, said the deal was finalized Thursday following several months of internal deliberation.
Read More
It's preposterous that Republicans find themselves in this predicament. There are plenty of issues on which Hogsett should be vulnerable, from last spring's pothole catastrophe to his continued struggles to combat violent crime.
Read More
Legislature should view all matters that come before it in 2019 through a human-capital lens.
Read More
Gerrymandering is a frontal assault on democracy. A pre-midterm electoral analysis from the Cook Report really brought home the extent of that assault: Just one out of 20 Americans lives in a competitive Congressional District.
Read More
Many politicians and economic development officials see the ruse for what it is, but they feel trapped because every other city and state is doing it. Politically, they can't risk letting their neighbors outcompete them.
Read More
The problem with anchoring is, it fails to recognize the extreme volatility inherent in stocks.
Read More
Economists view fines, forfeitures, jail sentences or other sanctions as a "price" imposed on undesirable activity. But if the price is too high, punishment becomes disproportionate to the crime.
Read More
Indianapolis needs to attract out-of-state millennials. And this needs to happen quickly. Perhaps the best starting point for shifting workforce demographics is to look around and see which states are successfully attracting millennials.
Read More
True equality will never occur until we concentrate on electing the most qualified person regardless of sex, race or sexual preference.
Read More
Civility is seen as a vice instead of a virtue and creating an environment of xenophobia and nationalism to gain short term policy wins is unwisely lauded.
Read More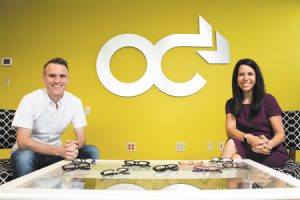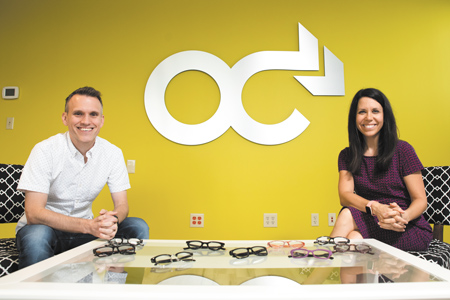 Randy Stocklin, who founded the company with his wife, Angie Stocklin, will remain with the company.
Read More
The two properties straddling the Castleton and Lake Clearwater areas recently received slick updates from their previous owner.
Read More
Marion County voters will be able to cast their vote at any polling place in the county starting next year as Indianapolis becomes what is known as a "vote center" county.
Read More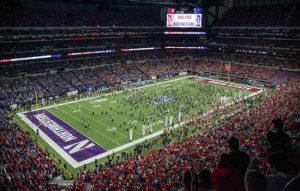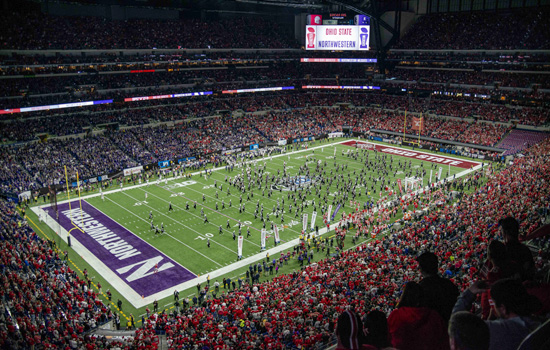 The spectators on hand for Ohio State's 45-24 defeat of Northwestern at Lucas Oil Stadium inched past last year's game attendance by about 500 people, but fell short of a complete sellout.
Read More
Two buddies from a small town in Kentucky are determined to put the Jaguars on a winning course.
Read More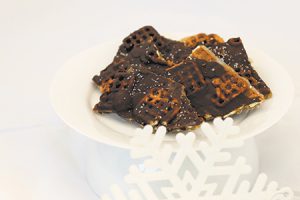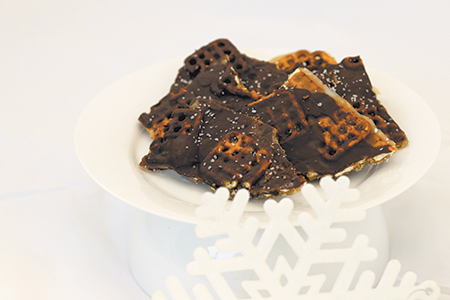 As we at IBJ get ready for our own holiday gatherings, we thought it would be fun to share a few of our favorite festive recipes.
Read More