DECEMBER 7-13, 2015
The 48-story Chase Tower is the city's most prominent skyscraper, so its abundance of unoccupied office space is disquieting for the whole downtown market. Scott Olson reports on its struggles, as well as the potential for a splashy new tenant: Salesforce.com. Also in this week's issue, Anthony Schoettle estimates the impact of the global audience descending on Indianapolis for the Performance Racing Industry Show. And in A&E Etc., Lou Harry shows how the alleged war on Christmas has done little to dull festivities for the eponymous holiday in Indianapolis.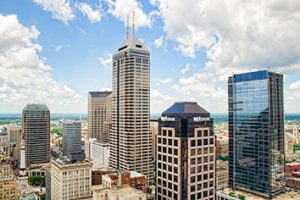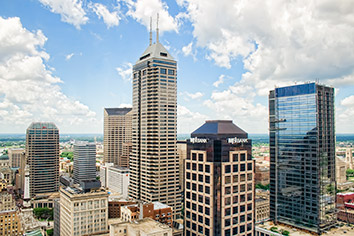 The 48-story Chase Tower, the state's tallest office building, has more vacant space than it has had in decades. But increasing speculation in the local office market that Salesforce.com will take a big chunk of space there could mean it is poised for a turnaround.
Read More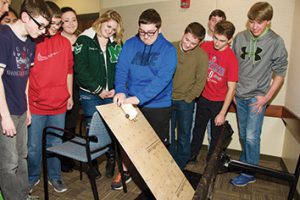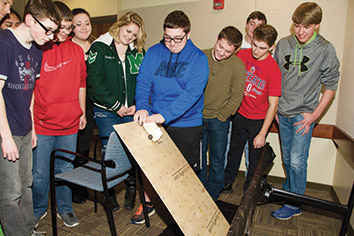 Dozens of companies across central Indiana are using programs aimed at middle- and high-school students to develop a pool of talented kids who are interested in science, technology, engineering and math to fill the growing number of jobs for which such skills are necessary.
Read More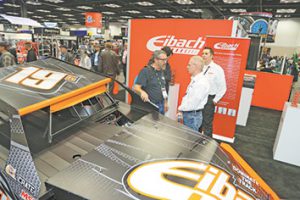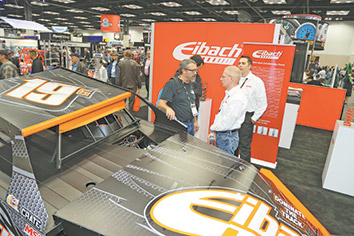 The Performance Racing Industry Show has grown into one of the biggest international draws of any trade show or convention held in Indianapolis.
Read More
ITT lawyers are zeroing in on cleaning up the legal quagmire—and they're starting to have success. Without admitting liability, ITT in November reached agreements to settle securities lawsuits in Indiana and New York for a total of $29.5 million, with $25 million to be paid from the company's insurance coverage.
Read More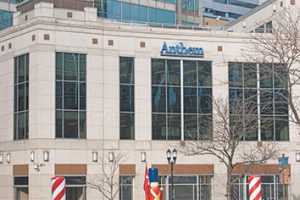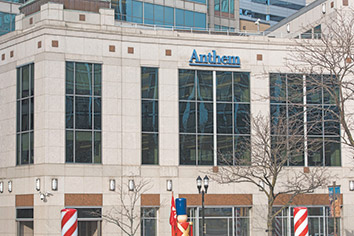 Lots of investors are betting health insurance giants Anthem Inc. and Cigna Corp. won't ever make it to the altar—an outlook driven by concerns antitrust regulators or other obstacles will prevent consummating the $45 billion deal.
Read More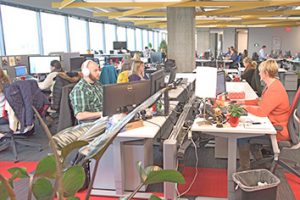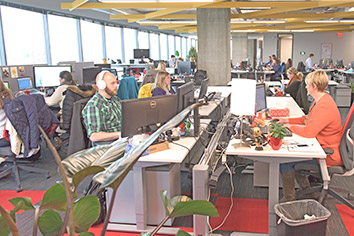 Out-of-town technology companies are putting down roots here and growing fast. They're looking to tap into relatively fresh talent pools and to capitalize on what cities like Indianapolis don't have—a high cost of doing business and intense employee poaching.
Read More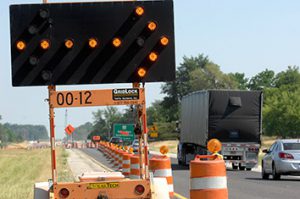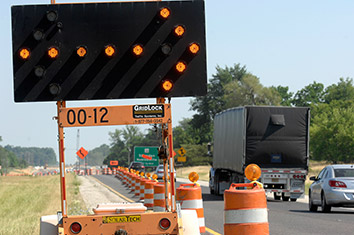 Congress has dedicated the money to Indiana roads and bridges as part of a 5-year, $281 billion compromise over transportation spending. The measure also includes $500 million for public transit in Indiana.
Read More
Real estate firm Colliers International upped its stake in the Indianapolis market by acquiring locally owned Summit Realty Group. At the same time, former Colliers affiliate Resource Commercial Real Estate has reverted to its original name.
Read More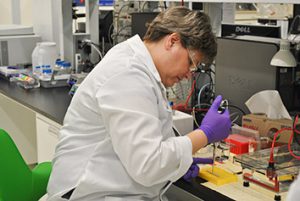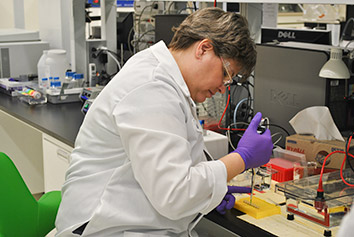 The U.S. Environmental Protection Agency has asked a federal appeals court to vacate its approval of the Enlist Duo herbicide. The move could reduce the value of Dow Agro, which might be sold by parent Dow Chemical.
Read More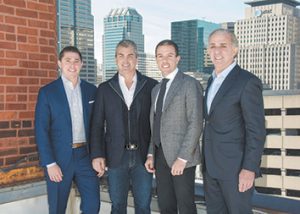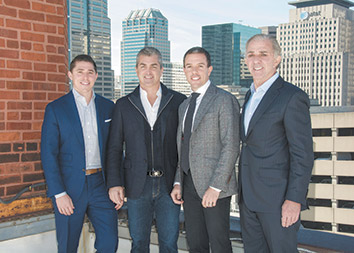 The flurry of activity comes after Gershman transitioned to second-generation leadership and ditched its traditional bread-and-butter retail projects in favor of more modern mixed-use development.
Read More
Noblesville's decision to begin analyzing the ratio of tax revenue to city expenses on housing-development proposals further strangles financial diversity in affluent Hamilton County.
Read More
CEO makes me confident enough to take a risk on the stock, which is in danger of being delisted.
Read More
As the leader of a city with 11 districts, and as authorizer of dozens of public charter schools, Hogsett will have a key role in helping us set a collective vision for what teacher leadership in Indianapolis might look like.
Read More
Not only did Pence double down on his support for RFRA, but when given multiple opportunities by the ABC News moderator to state the obvious, he refused to say the simple words that, "In Indiana, it is wrong to discriminate against people based on their sexual orientation."
Read More
In a typical Chapter 11 bankruptcy reorganization, all parties suffer (except the lawyers). Creditors take a significant "haircut" on the amount owed and the owners' investment is effectively wiped out.
Read More
One of the nastier quirks of U.S. corporate taxation lies in where income is taxed. Just about everyone else follows a simple rule: You pay taxes to the country where the income is earned. But that's not good enough for Uncle Sam.
Read More
It is amazing that a city who has been trying for years to build unity among our many sub-populations, to grow the tax base, and to draw residents back to the city limits isn't willing to support this model franchise's proposal for a new stadium.
Read More
It is important to remember that these companies chose to open their businesses in Hendricks County, far away from the employee base they need.
Read More
Businesses along the State Road 37 corridor are forming a group to gather information about a proposed $124 million highway-redesign project and create a unified voice.
Read More
A lawsuit filed by the Indiana Attorney General's Office alleges that Green Frog Restoration owners James Twaddle and Wanda VanWinkle received more than $280,000 from Indianapolis-area residents for work that they never completed.
Read More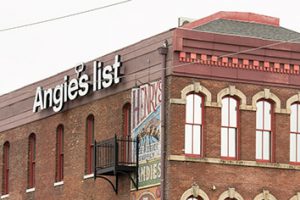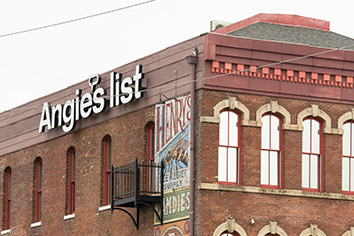 Major shareholder TCS Capital Management on Monday disclosed that it has rejected a board seat offered by Angie's List and is still pushing the company toward a merger with rival firm HomeAdvisor.
Read More
Residents of the Hudson condominium complex are suing the owner after the latest round of problems caused $6 million in damage to the structure.
Read More