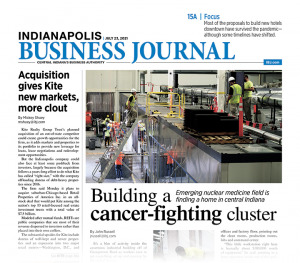 JULY 23-29, 2021
Indianapolis-based Kite Realty Group Trust is on track to become one of the country's largest retail real estate investment trusts with the acquisition of a Chicago-based competitor. Mickey Shuey explains how the deal could give Kite new leverage for loans, lease negotiations and redevelopment opportunities. John Russell takes us inside the city's newest publicly traded company, Point Biopharma, which is developing radioactive compounds to treat cancer patients. And Emily Ketterer explains how lawmakers and citizens groups are preparing for the state's highly contentious redistricting process, which typically leads to accusations of gerrymandering.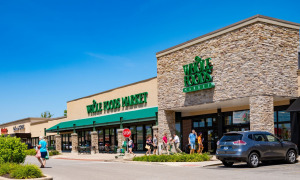 But the real estate investment trust might also face pushback from investors, largely because the acquisition follows five years of offloading dozens of debt-heavy properties.
Read More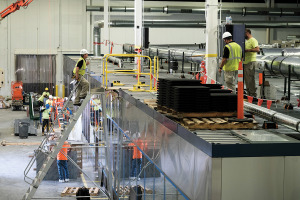 Indianapolis' newest publicly company, Point Biopharma Inc., is the latest player in a field expected to see explosive growth as doctors and researchers look for new ways to shrink tumors.
Read More
Supporters say the rule will provide more transparency when city councilors vote on projects that benefit campaign donors. Critics say the change will benefit councilors who can bankroll their own campaigns.
Read More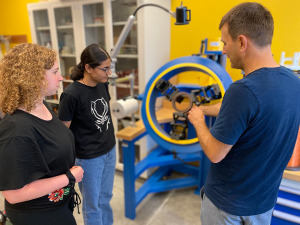 The project focuses on whether wireless charging could be adapted for highway use, allowing electric vehicles to refresh their batteries while they drive along specially equipped stretches of road.
Read More
The usual gerrymandering is expected this year as the Legislature embarks on the once-a-decade process of redistricting, though public scrutiny is expected to be much greater than in previous years.
Read More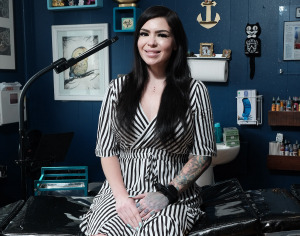 Lenny Floyd opened the Salty Siren Tattoo Lounge at 480 E. Main St. in May 2016. She said she's busier now than ever.
Read More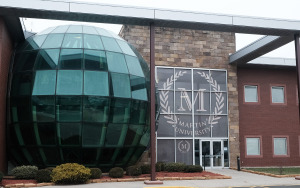 The liberal arts school is taking a comprehensive look at its campus on the northeast side with an eye toward making it safer, streamlining traffic flow and anticipating future needs.
Read More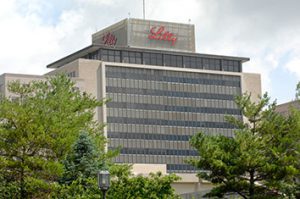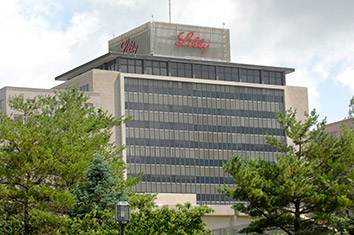 Even as some drugmakers, including Indianapolis-based Eli Lilly and Co., are pushing to get experimental drugs approved, federal regulators are still dealing with a huge blowback over the controversial way they reviewed a new Alzheimer's drug by rival Biogen.
Read More
The judge held a hearing on the case last week and wrote in his ruling dated Sunday that evidence so far shows that IU has pursued a reasonable policy in the "legitimate interest of public health for its students, faculty and staff."
Read More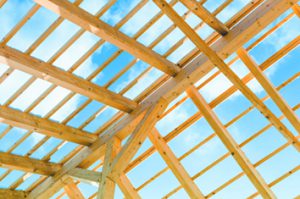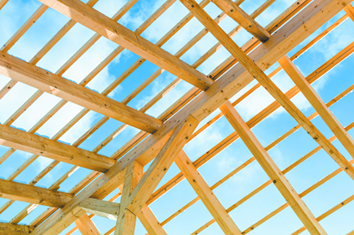 So far this year, 5,710 single-family building permits have been filed in the area, up 46% over the first six months of 2020.
Read More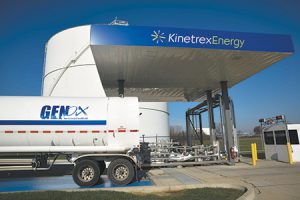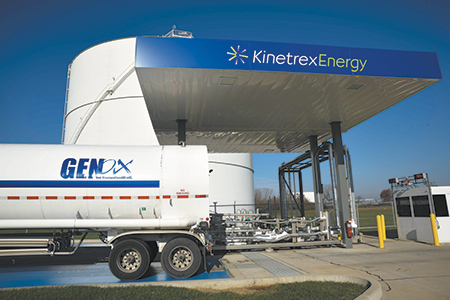 Kinetrex, formed by Citizens Energy in 2013 and sold to a Chicago private equity firm four years later, said it was looking for a larger partner to help it increase its presence in renewable natural gas.
Read More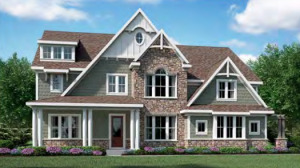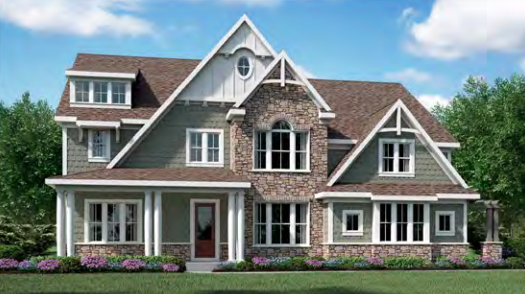 The Fishers City Council reviewed two petitions Monday seeking to rezone a total of 167 acres of farmland to make way for two neighborhoods along Florida Road, between 113th Street and Southeastern Parkway.
Read More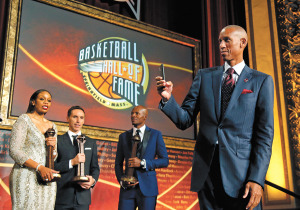 The Pacers have the 13th overall selection this year, a middling first-round selection for a team coming off a middling season.
Read More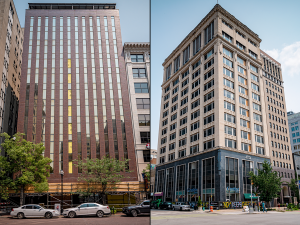 None of the projects in Indy's central business district has definitively been canceled since the pandemic began, IBJ research has found. In fact, three new downtown properties have opened since last December, with another three scheduled to debut later this year.
Read More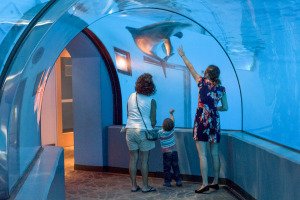 Visit Indy has seen an uptick in the popularity of its attraction pass this summer, after the tourism group added new locations, reduced the cost and added an option to bundle the pass with hotel rooms.
Read More
That's one of the key questions we should all be asking ourselves after a damning report by the U.S. Inspector General found FBI officials made "fundamental errors" and exhibited "extremely poor judgment" in the handling of sexual abuse allegations against Nassar, first reported to the agency in 2015.
Read More
Reading dozens and sometimes hundreds of nominations for an awards program provides insight into organizations, companies and even industries I had no idea existed. Often
Read More
The groundswell of support for climate action can also be felt here in Indiana: More than half of Hoosiers now understand that human activity is a major cause of climate change, and nearly two in three registered voters say the state should play a major role in fighting it, according to recent polling conducted by The Nature Conservancy in Indiana.
Read More
Homeownership plays a dynamic role in building strong and stable communities. But access to that dream of owning a home is not equitable across neighborhoods, communities and racial and ethnic groups.
Read More
Bringing manipulative and harmful practices to light will help all of us protect ourselves.
Read More
This article is for people in those companies that tried new business ideas, regardless of whether they worked. Most leaders would agree that it's important for their company to be innovative but struggle to empower their people.
Read More
Bitcoin's value is far too volatile. Imagine getting paid in something and having no idea how much it will buy when payday comes.
Read More
Most of the time it seems that average citizens, rather than corporations, are the parties most often on the receiving end of agency misfeasance or malfeasance in failing to comply with the two primary public access statutes.
Read More
Part of the disparity in health outcomes is attributable to how people of color are treated by white practitioners vs. practitioners of color, even when the practitioners are "equally" skilled.
Read More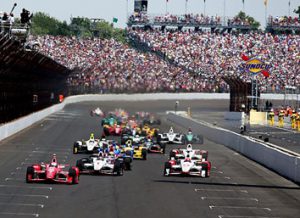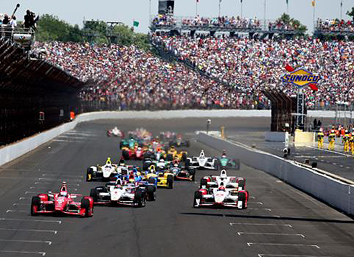 Jon Miller, president of NBC Sports programming, said the extension was a three-year deal and that NBC Sports is proud of the growth it's seen since it acquired the entire IndyCar schedule in 2019.
Read More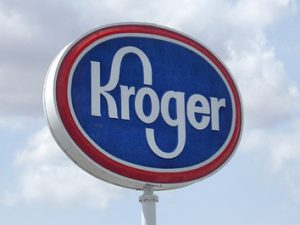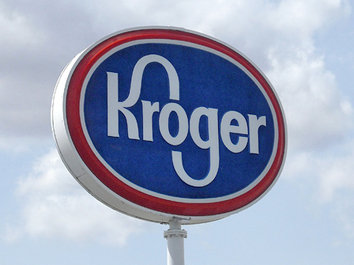 A firm that specializes in real estate anchored by groceries has closed on the purchase a 104,678-square-foot shopping center dominated by a Kroger supermarket.
Read More
The state is taking aim at the firms for "their respective roles in allowing the Fox Club and Lakeside Pointe apartment complexes in Indianapolis to fall into egregious disrepair."
Read More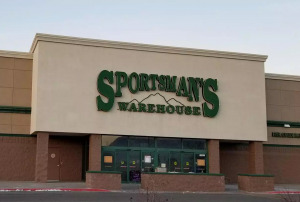 The 112-store chain sells gear for hunting, fishing, boating, camping and other outdoor activities. The Indy-area store will be the its second Indiana location.
Read More