MARCH 16-22, 2018
While it might appear at first glance that Emmis Communications Corp. CEO Jeff Smulyan is preparing to either liquidate or parachute out of the company he founded in 1979, he says that couldn't be further from the truth. Anthony Schoettle outlines the direction Smulyan wants to take the company. Also in this week's issue, Hayleigh Colombo explains the latest effort to charge a commuter tax for folks who work in Indianapolis but work outside its boundaries. And in Focus, Cory Schouten explores the evolving plans for The Yard at Fishers District—now featuring restaurants, apartments and a hotel.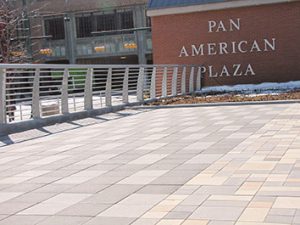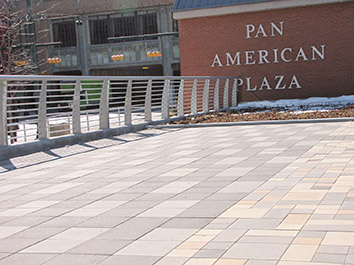 Only the Pan Am Plaza and a city-owned parking garage on Illinois Street jump out as prime locations for the mega-hotel Visit Indy wants downtown, hospitality industry observers say.
Read More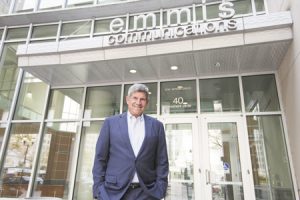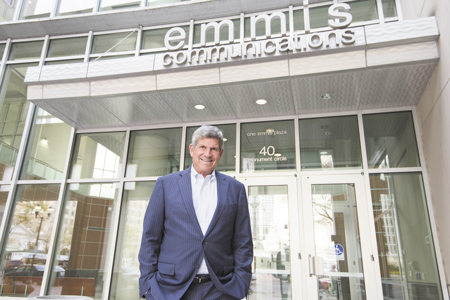 While it might appear that Jeff Smulyan is preparing to either liquidate or parachute out of the company he founded in 1979, he says that couldn't be further from the truth.
Read More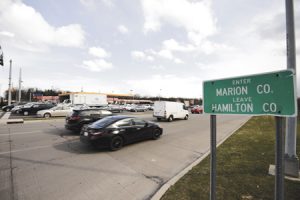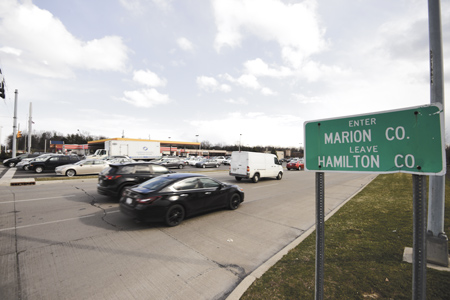 Mayor Joe Hogsett hopes to convince legislators that other Indiana cities, not just Indianapolis, could benefit from a non-resident income tax or the redistribution of income tax revenue.
Read More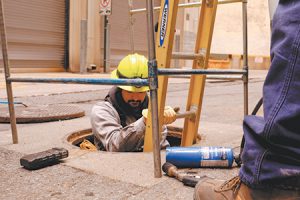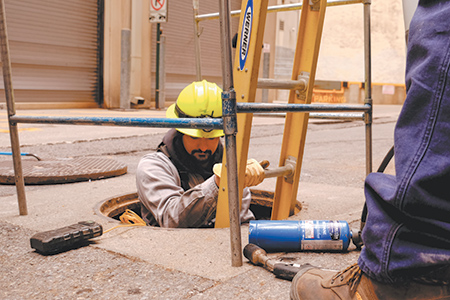 The utility is asking state regulators for permission to increase the "fixed charge" on its 490,000 customers from $17 to $27 a month, and increase energy-usage charges also.
Read More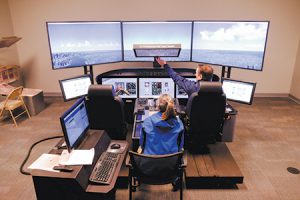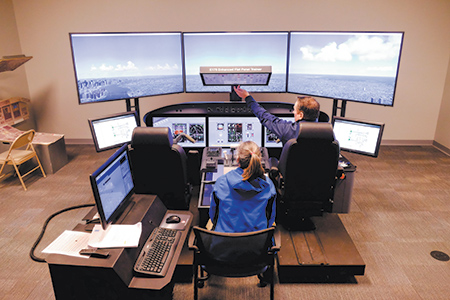 In many respects, Indianapolis-based Republic Airline Inc. is on surer footing now than when it filed for Chapter 11 bankruptcy protection in February 2016.
Read More
Thanks to a fraud-prevention program the Indiana Department of Revenue implemented in 2014, hackers looking to collect refunds owed to other individuals seem to be targeting Hoosiers less often.
Read More
The company's board is asking shareholders to support two corporate-governance proposals, including one that would eliminate a requirement that buyout bids garner at least 80 percent shareholder approval.
Read More
Joe Newman turns 81 this month but has no plans to slow down. He's restarting his advertising career, with two clients already signed.
Read More
Las Vegas-based Caesars is arguing the costly transfer fee should not be applied to its $1.7 billion deal to acquire Indianapolis-based Centaur Gaming and its racinos in Anderson and Shelbyville.
Read More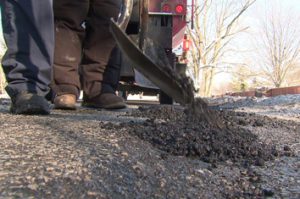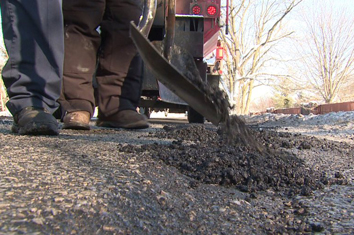 Mayor Joe Hogsett called for the use of the emergency funds after tens of thousands of complaints came in about the condition of city streets that had been littered with potholes after a rough winter with rapid changes in weather.
Read More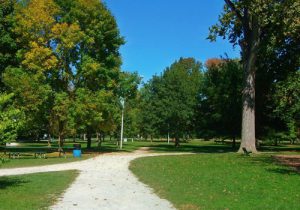 City park leaders are seeking public input as they kick-start a master-planning process for improvements to the 62-acre piece of land along the White River.
Read More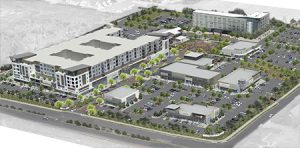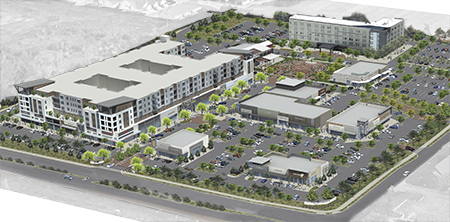 The $110 million Yard at Fishers District will feature about 15 restaurants, including two St. Elmo-owned concepts; a Sun King tasting room; a dual-branded hotel; and hundreds of apartments.
Read More
The Yards will consist of 232 market-rate apartments, ranging from studios to two-bedroom units, and 3,150 square feet of retail space.
Read More
Council member Colleen Fanning said the action gives neighbors another chance to have their say in a redevelopment proposal that could affect what's been deemed Haverstick Woods.
Read More
Mayor Joe Hogsett and his team can be credible leaders on the issue if they develop a plan showing how Indianapolis infrastructure will be maintained in the long term.
Read More
State Senate District 29 needs a thoughtful representative who will work within the law.
Read More
Not providing seats denies jobs to how many thousands? What portion of those on disability payments are out of the workforce because employers fail to provide opportunities to sit on the job? We do not know.
Read More
Short-term rentals are opening up the state to a new slice of prospective tourists, catering to travelers who, for any number of reasons, might be less inclined or simply unwilling to stay in hotels.
Read More
As a rule, Post-World War II buildings turned their back on the public realm.
Read More
All business owners should want to know as much as possible about a person before making a job offer. After all, the investment you are making is enormous.
Read More
With so many leading lawmakers with long years of experience in conference-committee deliberations leaving and being replaced by those who have played only supporting roles in recent sessions, we're seeing a change in how conference committees operate.
Read More
The CFA Society of Indianapolis held its 2018 Annual Investment Forum this month, and a variety of invited speakers provided for an interesting day of discussion.
Read More
Any choice you make implies you forgo some alternative. The value of that next-best alternative is the cost of the choice.
Read More
I might see a nominal cut in my taxes this year, but it won't be enough to hire an employee, give raises or grow my business.
Read More
Past administrations (both sides of the aisle) have put street "replacement" on a back burner allowing our important infrastructure to crumble.
Read More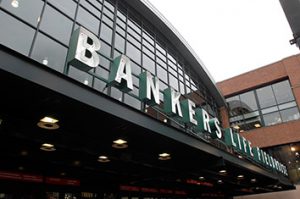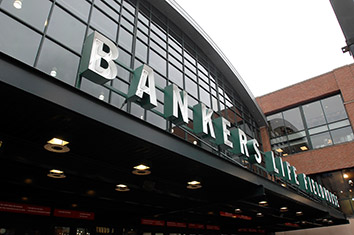 The 18,165-seat sports and entertainment venue known as Bankers Life Fieldhouse isn't going anywhere, but the moniker will disappear next year.
Read More
The biggest broadband consumption on Purdue's network is from gaming sites, streamed music and assorted video providers.
Read More
A barbecue joint started by an Arizona radio personality from Ohio will make its first venture outside of the Phoenix area when it opens this spring.
Read More
Council member Jared Evans, who authored the proposal, said there are 15 hotels in the city with problematic ratios that are resulting in a drain on police and fire resources.
Read More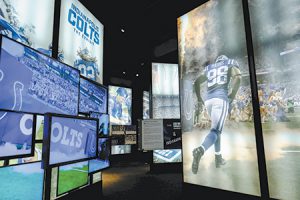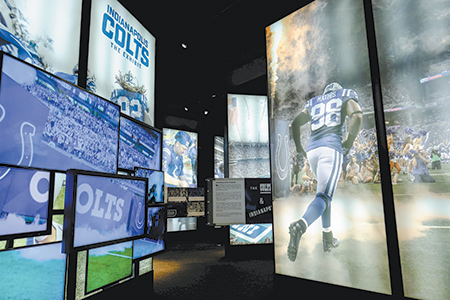 "Indianapolis Colts: The Exhibit," which opened on March 10 and runs through January 2020, is a celebratory view of the team's impact on Indianapolis and Indiana and its on-field successes.
Read More
From Gordon Hayward's wayward shot to a perfect season spoiled in 1975, we've taken some big hits.
Read More