MARCH 30-APRIL 5, 2018
Indianapolis-based Lilly Endowment Inc. is the third-largest private charitable foundation in the country and has given hundreds of millions of dollars to arts organization in the city. But once you cross 96th Street? Nothing. The longstanding policy is to keep funds in the city in which Eli Lilly and Co. was founded. Lindsey Erdody reports that Carmel's arts leaders and Mayor Jim Brainard say it might be time for the foundation's board to reconsider. Also in this week's issue, Hayleigh Colombo reports that the Hogsett administration is racing against a deadline to tear down blighted and abandoned homes with $3 million it has remaining from a federal grant. And Scott Olson explores the latest obstacle to the creation of a $3 million fund to spruce up downtown.
Mayor Jim Brainard's vision to turn Carmel into a performing arts hub anchored by a world-class concert hall has come true, but without the support of central Indiana's most important arts funder.
Read More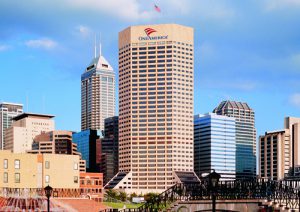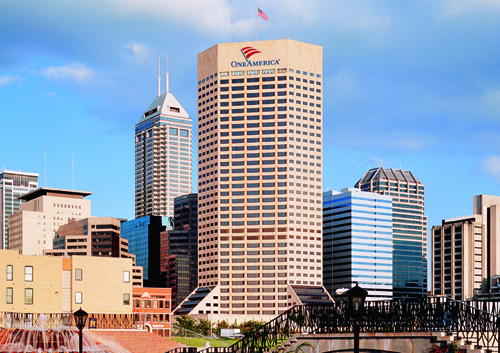 Suddenly, Downtown Indy's quest to create an economic improvement district in the Mile Square faces a major new obstacle.
Read More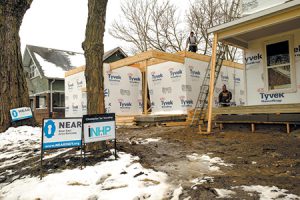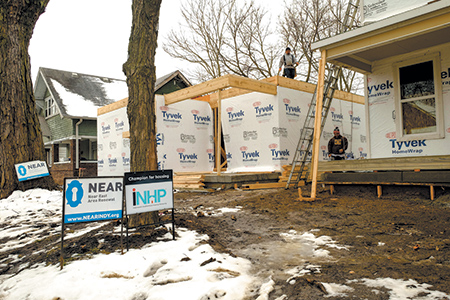 The Hogsett administration is racing against an end-of-year deadline to tear down blighted homes with $3 million it has remaining from a federal grant awarded in 2014 to tackle the problem.
Read More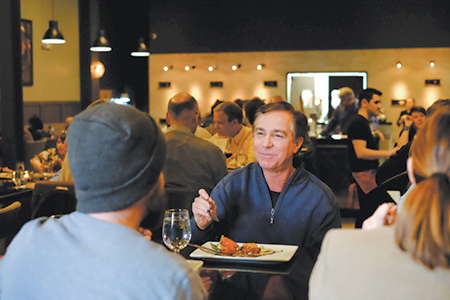 Chefs vie for adventurous diners' attention by putting together special fixed-price menus, usually three or four courses highlighting some of the chef's best work.
Read More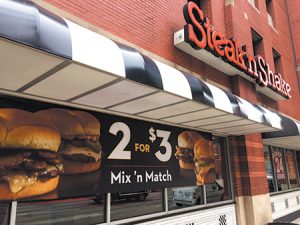 A franchisee says Sardar Biglari's devotion to low prices is taking a toll on the customer experience at Steak n Shake.
Read More
Bocik six years ago took the helm of the organization, which provides therapeutic horseback riding for people with special needs, and has overseen its continued growth.
Read More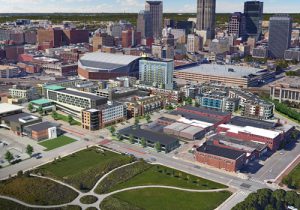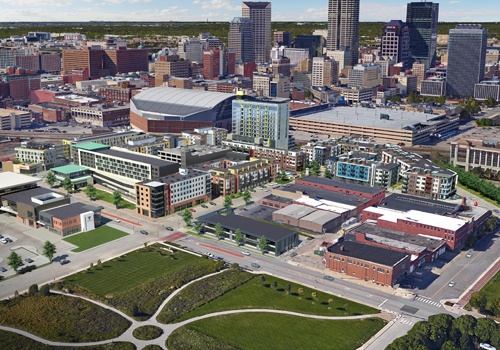 The project will bring 400 additional apartment units, nearly 29,000 square feet of retail space and 19,000 square feet of office space to the southeast side of downtown when work concludes in fall 2019.
Read More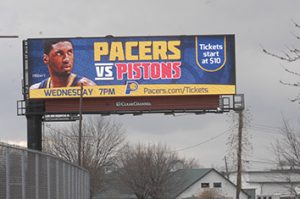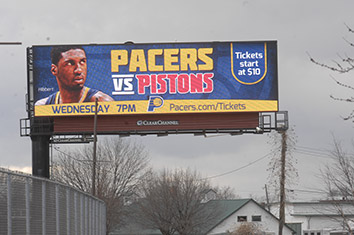 Under the proposal, sign owners could convert existing billboards to electronic ones, as long as twice that amount of signage space is removed from the city's urban core.
Read More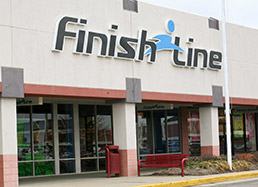 Combining Indianapolis-based Finish Line Inc. and JD Sports Fashion from across the pond could create a firm within striding distance of the sports apparel industry's heavyweight, according to an analyst.
Read More
Indiana is the fourth state, following Florida, Idaho and Arizona, to approve statewide standards for short-term rentals.
Read More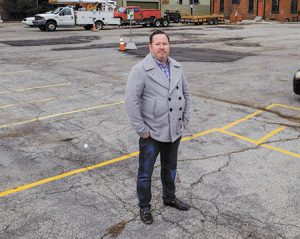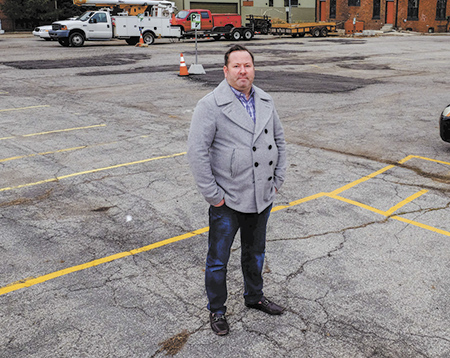 Litz & Eaton Development Co. and its two affiliates have grown from annual revenue of $1 million in 2011, the year residential developer Brad Litz and custom homebuilder John Eaton founded the company, to an expected $40 million this year.
Read More
New projections show that fast-growing Hamilton County in suburban Indianapolis could become Indiana's third most-populous county within about a decade, surpassing Fort Wayne's Allen County. State population estimates prepared by Indiana University's Indiana Business Research Center show that Hamilton County has grown by 17 percent since 2010, to 323,000 people. Allen County has grown 5 […]
Read More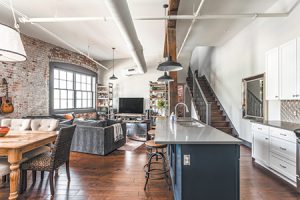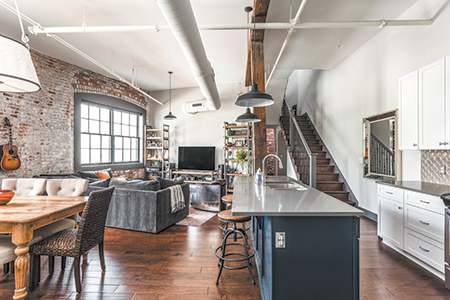 Jeweler Nick Blum turned the former paint manufacturing plant—which dates to the 1890s—into several upscale condos with industrial details.
Read More
Taxpayers are willing to pay more for better schools, but they aren't pushovers. IPS must make a compelling case for the money.
Read More
Contrary to national perception, central Indiana has a history of risk-taking, innovation.
Read More
Recently, the Indianapolis Prize announced six finalists for 2018. They represent the conservation world's elite, and the unique aspect of the prize is that it recognizes and rewards their success, rather than mere effort and good intentions. 
Read More
A team's agility will determine its level of preparedness for whatever challenge awaits. If adjustments can't be made quickly, it's only a matter of time until you're on the outside looking in.
Read More
The banking system might finally get some relief from the burdensome overregulation that has hamstrung the economy for almost a decade.
Read More
It has become common practice for U.S companies to thumb their nose at accounting standards in their earnings reports.
Read More
Not only do employees have more options for employment than ever, they also have higher expectations of what they want in a job.
Read More
It's well documented that among developed countries there is a positive relationship between gun ownership and gun deaths.
Read More
Andrew Luck's progress is good news for the Colts, who stand to see a rise in season ticket sales if fans feel more secure about the star quarterback's health.
Read More
The new Conrad Prebys Career Services Center includes about 70 interview rooms and is expected to serve more than 8,000 undergraduate and graduate students.
Read More
A food-packaging maker and one of the world's largest bearing manufacturers have plans to spend more than $22 million and lease more than 400,000 square feet of space in Boone County if tax incentives are approved.
Read More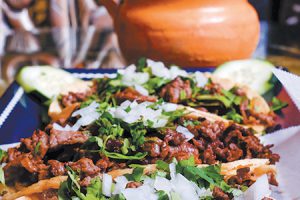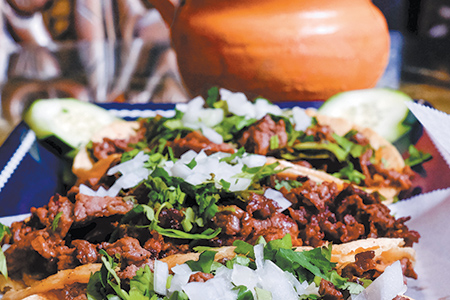 If you haven't been to the International Marketplace in a while (or not at all), here's a rundown of the newest establishments on the multicultural menu just off Interstate 65 on the west side.
Read More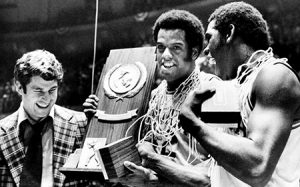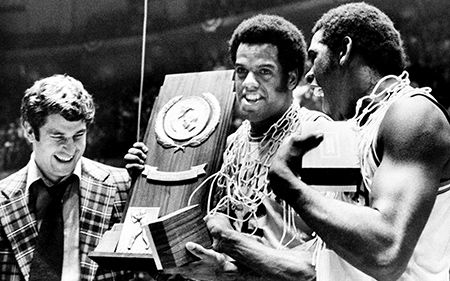 From the last unbeaten champs to most prolific shooter, Indiana teams and players fill record books.
Read More