MAY 10-16, 2019
Steak n Shake has been a mainstay in Indianapolis and the Midwest for many decades, but recent results at the burger chain are not encouraging. It's operating at a loss and customer traffic counts are in a tailspin. Greg Andrews examines the signs that Steak n Shake is slipping into dangerous territory. Also in this week's issue, Mickey Shuey investigates NBC's plans for broadcasting the Indy 500 in its first year televising the IndyCar Series. And Lindsey Erdody examines why state legislators decided not to fund the groundbreaking Regional Cities Initiative, despite encouraging results from its first few years.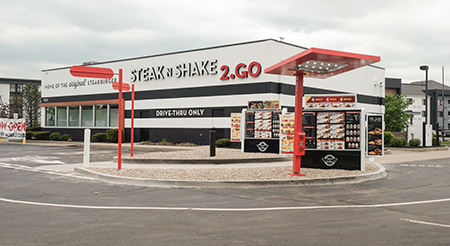 The outlook is that bad for Steak n Shake, which in the first quarter racked up an $18.9 million operating loss. That's on top of a $10.7 million loss for all of 2018.
Read More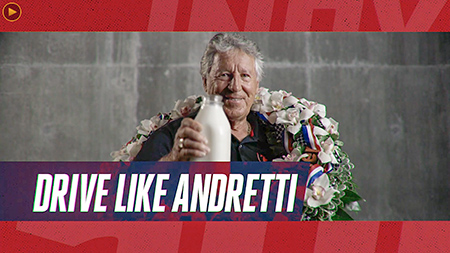 The network's ad blitz and all-in production effort are part of a strategy to capitalize on the network's recent lock on all IndyCar broadcasts.
Read More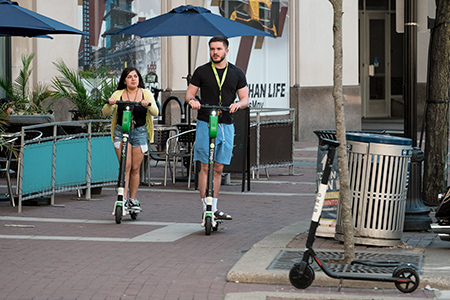 City officials and transportation advocates want to increase access to scooters for low- and moderate-income residents who live outside the downtown areas where they're most heavily used.
Read More
State lawmakers last month passed a much-ballyhooed law that exempts sales taxes on equipment, infrastructure and electricity costs for sizable data centers constructed in Indiana.
Read More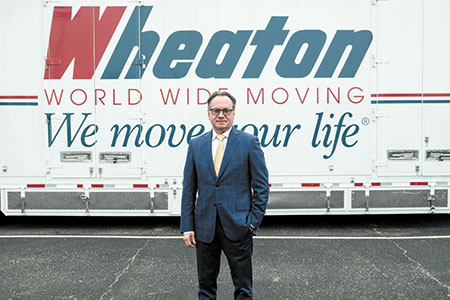 Indianapolis-based Wheaton World Wide Moving is determined not just to survive, but to become an ever-larger player in the residential interstate moving industry.
Read More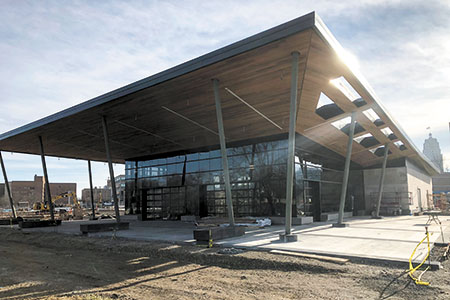 State and local leaders seem to agree that Indiana's Regional Cities Initiative was successful—but don't expect to see another round of funding for the program anytime soon, if ever.
Read More
Austin Broadwater encourages owners and managers of large buildings downtown to turn off or dim their lights at night during the spring and fall bird migration seasons.
Read More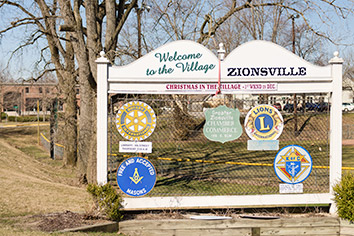 With one member absent, the Zionsville Town Council voted 3-3 on a proposal by JC Hart to build a $40 million apartment community near the town's downtown village.
Read More
Lawmakers' actions this year, paired with a funding cut, represent the biggest steps the state has taken to regulate virtual charter schools since they launched a decade ago.
Read More
Crossroads Education, a startup founded in 2016 that develops learning environments for K-12 schools and colleges, needs the city to rezone the property in Haughville and get approval for the height of the building.
Read More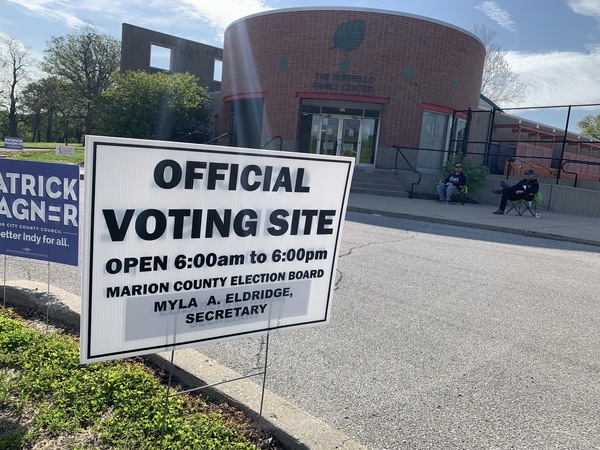 Incumbent Joe Hogsett and Republican Jim Merritt are expected to easily win their primaries in the Indianapolis mayor's race. In Hamilton County, the races could be more interesting.
Read More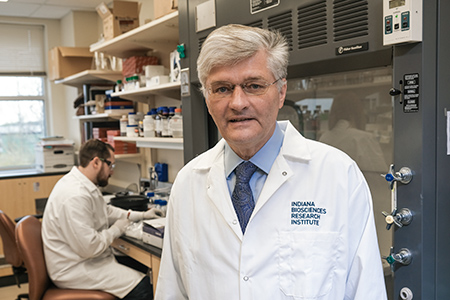 Backed by more than $100 million in funding from Indiana companies and foundations, the Indiana Biosciences Research Institute has hired 39 employees and hopes to ramp up to 80 within another three years.
Read More
Even if the companies are found to be the proximate cause of the harm, they will argue that the damage was not "reasonably foreseeable."
Read More
Panelists from a broad range of life sciences fields shared their insights on key issues during IBJ's Life Sciences Power Breakfast on May 3.
Read More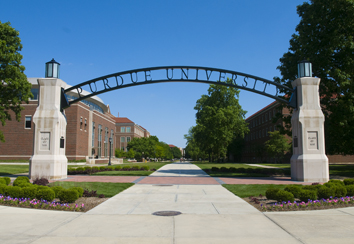 Indiana's short-listed proposal—submitted by Purdue University and state officials—was one of 136 received by the USDA last year from 35 states. Relocating the two research divisions to Indiana could bring 570 federal jobs.
Read More
Bioanalytical Systems said May 1 it purchased Smithers Avanza Toxicology Services in suburban Washington, D.C.
Read More
The university said it joined the collaboration, which includes several other research institutions, to help reverse national trends in opioid misuse and overdose.
Read More
Luxury apartments and mixed-use commercial space will soon be part of Purdue University's Discovery Park District.
Read More
The measure is especially important after the Indiana General Assembly's failed to act on a similar proposal as well as a bill that would have significantly increased the cigarette tax. That's despite strong support for both bills from a broad spectrum of business, religious, health and not-for-profit organizations.
Read More
Your help is needed in the battle against hunger, a problem that observes no boundaries.
Read More
A new survey by the Environmental Resilience Institute, part of the Grand Challenges program at Indiana University, shows Hoosiers are aware of climate change and care. Seventy-five percent support efforts to address its impact. And 65 percent are more concerned about climate change than they were five years ago.
Read More
Ultimately, the entire health care system must move away from the disease-based paradigm that pays for each medical procedure and instead accelerate models that reward providers for improving outcomes and reducing costs.
Read More
A consortium of more than two dozen scientists and engineers proposes an "energy-water corridor" along the nearly 2,000 miles of the U.S.-Mexico border. It is that rarest of modern phenomena: an ecumenical concept with unifying potential, an idea that even sworn enemies can love.
Read More
If you diligently saved (invested) from age 22 all the way through age 57, the final decade of your work career should be a snap.
Read More
Most employers struggle with how to handle mental health problems in the workplace. Many simply avoid addressing the issue, considering it one of those personal matters in which they shouldn't get involved. But it's a business issue that impacts productivity, morale and sometimes even safety.
Read More
Over the last 15 years, total student loan debt exploded from $600 billion to more than $1.5 trillion and now exceeds credit card debt.
Read More
Studies show that 95% of tobacco users start before they are 21. By raising the minimum legal sales age for all tobacco products to 21 nationwide we will reduce tobacco use, nicotine addiction and tobacco-related disease and death.
Read More
Gloria Sachdev's Viewpoint [Hoosier hospitals owe us greater price transparency, April 26] accurately exposes the obscene extent to which many Indiana hospitals are overcharging the public.
Read More
The Indy Star made a bad mistake letting Gary Varvel go.
Read More
To criticize Taylor University students and alumni for opposing Mike Pence's invitation as a commencement speaker, saying that he might expect this from students at a secular college but not from Taylor students, is the ultimate in gross absurdity.
Read More
As a Taylor alumni and the author of The Faith of Mike Pence, I wrote Taylor's president a letter and encouraged him to consider the vice president's consistent 41-year walk with the Lord, his faithful, non-wavering biblical stances in politics, and the testimonies and stories of almost 60 people I interviewed for the book, and to dismiss the gossip, lies and slander that have been perpetrated by the enemy against our vice president.
Read More
Fox is the only network that actually reports news. The rest are lock and step with the left.
Read More
As though the Green New Deal isn't ridiculous enough, inserting socialist policies like Medicare for All and guaranteed income into the proposal is a transparent and appalling intent to destroy the foundation of America as envisioned by our Founding Fathers and embodied in the Bill of Rights and the Constitution.
Read More
The deal involving 21 networks adds to a growing sports portfolio for Baltimore-based Sinclair Broadcasting Group, which earlier this year announced a partnership with the Chicago Cubs to form Marquee Sports Network.
Read More
The facility would process maize straw from as many as 150,000 acres of cornfields annually into a peat moss substitute for agriculture and foam products for material science uses.
Read More
Founded in 2017, Boardable plans use the investment on talent, product development, marketing and sales—with the goal of doubling employment by the end of the year. 
Read More
Purdue University President Mitch Daniels says he "bent over triple-backwards" to avoid the appearance of favoritism in the school's agreement to let his daughter's company showcase its tiny homes.
Read More
The round of financing was led by Indianapolis-based HG Ventures, which is the corporate venture arm of a major shareholder in Biosynthetic Technologies.
Read More
Former U.S. Sen. Richard Lugar will lie in state in the Indiana Statehouse Rotunda for 24 hours beginning at noon May 14.
Read More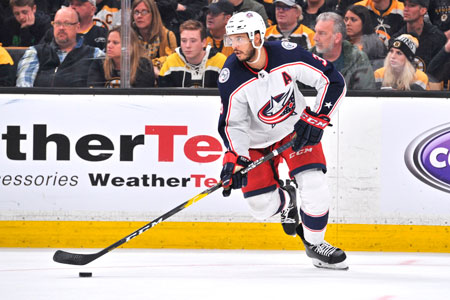 At least one basketball lifer employed by the Blue and Gold has been caught up in this year's dramatic Stanley Cup playoffs.
Read More