OCTOBER 24-30, 2016
Billboards and signs across Marion County are urging residents to vote yes for a tax increase to fund expanded transit services. But even if the referendum passes, that doesn't mean it'll happen. Susan Orr explains that the final decision will come down to the City-County Council. Also in this week's issue, Anthony Schoettle reveals that the Indianapolis Colts are bucking the trend toward lower NFL ratings, despite their disappointing season so far. And in A&E Etc., IBJ's arbiter of Philly authenticity takes on Pittsburgh cuisine at Primanti Bros.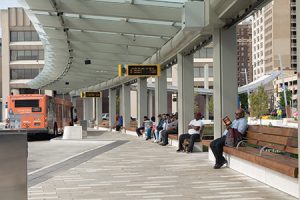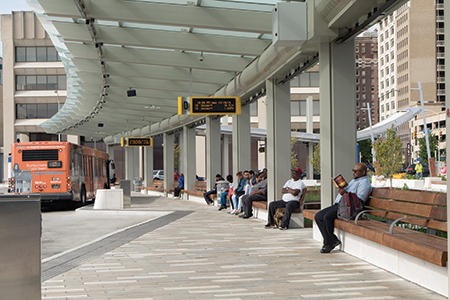 The Nov. 8 referendum—if it's approved—doesn't institute a transit tax. It only gives the City-County Council permission to vote on one, if it chooses to.
Read More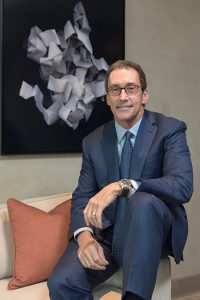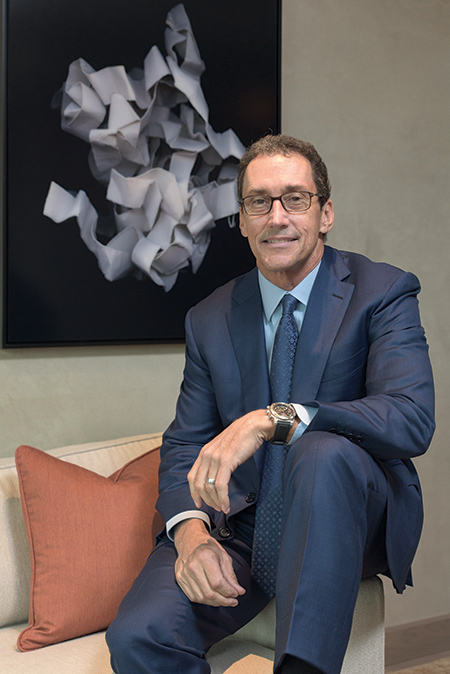 Thomas Pence, one of the area's most renowned stock pickers, has joined Stifel Nicolaus & Co. after 16 years as managing partner and portfolio manager with Wells Capital Management.
Read More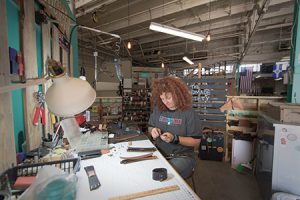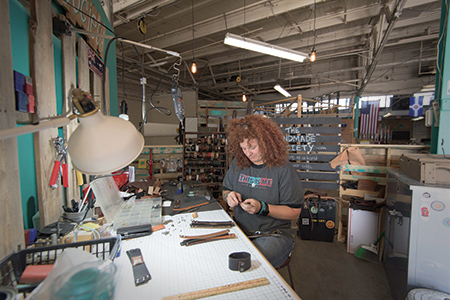 Several developments are either underway or in the works that could transform the East 10th Street corridor into a burgeoning neighborhood hot spot.
Read More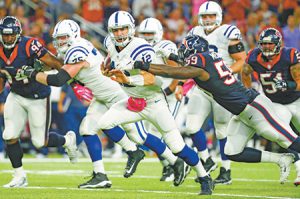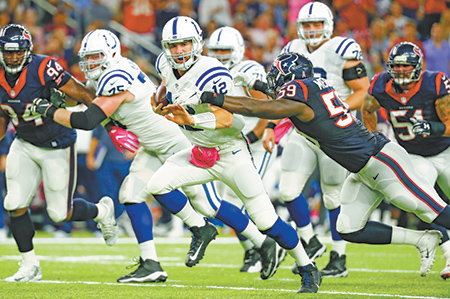 While the NFL's TV ratings as a whole this season are getting sacked for a sizable loss, the Indianapolis Colts have escaped the big hit.
Read More
Large political advocacy groups have emerged as the top donors in the Indiana gubernatorial race, far outpacing the size of donations from individuals.
Read More
Starting Jan. 1, any health care organization that takes federal money for health purposes can't refuse to provide transgender services.
Read More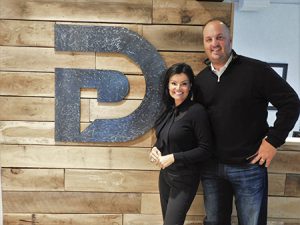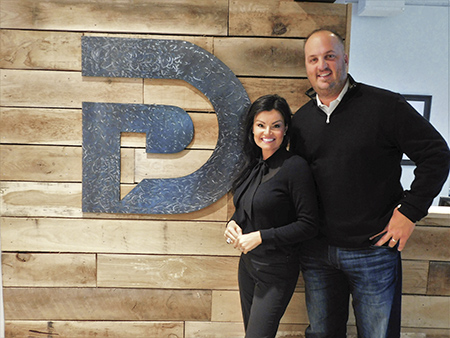 Dittoe Public Relations' growth rate—which had been 10 percent annually on average over the last seven years—jumped to 25 percent this year.
Read More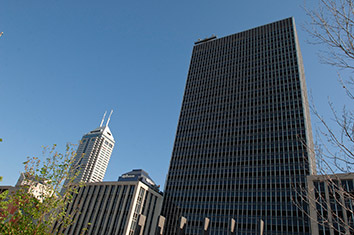 Marion County courts process about 12 million pages of documents every year. Beginning this month, the paper system will switch to digital, requiring buy-in from attorneys, judges and clerks.
Read More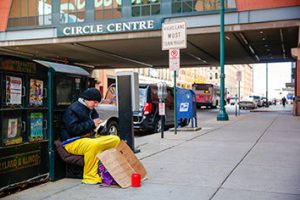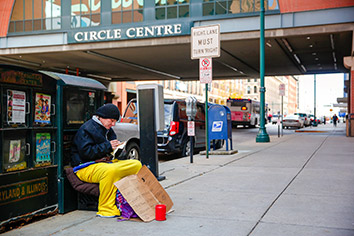 The first pieces of the new initiative involving businesses, social-service groups and the police are launching this month.
Read More
The Carmel City Council slashed proposed raises for other elected officials to 2 percent on Monday night, but gave itself a 15 percent pay increase.
Read More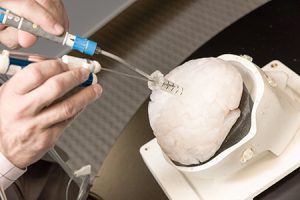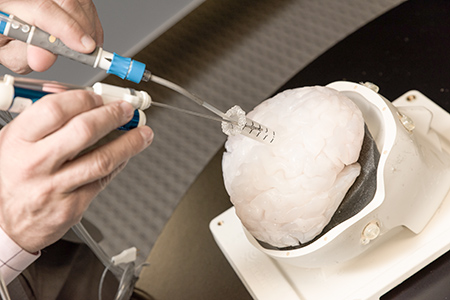 Currently, only about 2-4 percent of U.S. brain surgeries for tumors, strokes and other abnormalities are done with NICO's low-invasive approach.
Read More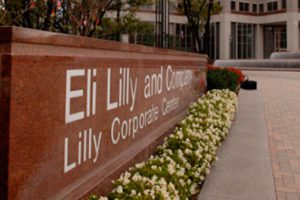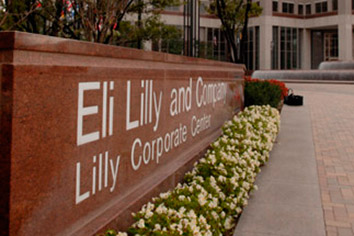 Eli Lilly and Co. is pledging $90 million over five years to improve access to treatment for diabetes, cancer and tuberculosis in developing countries—the latest push in its philanthropic strategy of building health care systems around the world and increasing the market for its prescription drugs.
Read More
Research developed at Purdue University and licensed by a biomedical startup could give patients with late-stage prostate cancer an alternative to hormone therapies that can develop resistance after prolonged use.
Read More
There's no evidence of widespread fraud subverting the will of the people by changing the outcome of a national election.
Read More
For any culture to flourish, there has to be mutual respect and a willingness to consider and debate any point of view.
Read More
Today, more than one-third of Indianapolis children live in poverty, meaning our schools deal daily with the repercussions of kids coming to school hungry and living disorganized lives.
Read More
According to the National Institute of Mental Health, approximately one in five U.S. adults—43.8 million people—experience mental illness in a given year.
Read More
There is little agreement on how to make management financially accountable for its actions and decisions.
Read More
Give the students an incentive to turn their cell phones off in class.
Read More
I can assure you that the CEO and CFO of ITT were not saints in this whole situation, but the good people I worked with and the students didn't deserve to pay the price for the C-suite's foolishness.
Read More
Most "private" educational facilities provide less than stellar graduates.
Read More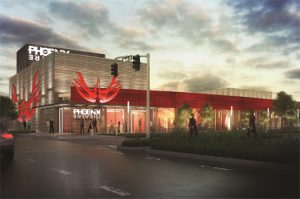 The gift from the Allen Whitehill Clowes Charitable Foundation gets the theater closer to its $8.5 million goal for funding construction of a new home on North Illinois Street.
Read More
Indiana Public Broadcasting's political reporter, Brandon Smith, will take over the show in December.
Read More
Home builders filed 462 single-family construction permits in the nine-county area last month month, a 15 percent increase over the 403 they filed in September 2015, the Builders Association of Greater Indianapolis said.
Read More