APRIL 20-26, 2018
As the United States and China face off over tariffs and trade policy, some of Indiana's most important industries are right at the center of the dispute. Susan Orr explains how the state could be affected by a trade war. Also in this week's issue, John Russell examines how Carmel-based Mainstreet is shifting gears after its strategy in the elder-care business broke down. And Scott Olson looks ahead to the challenges of integrating Indianapolis' massive criminal justice center into the struggling Twin Aire neighborhood.<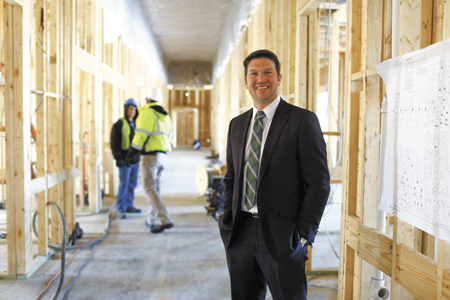 For more than a decade, Zeke Turner built scores of senior-care facilities. But in the past year, Mainstreet has been reeling from an unexpected slowdown in sales of its properties.
Read More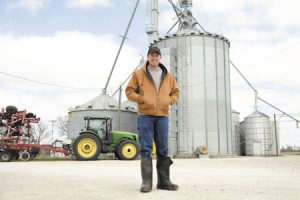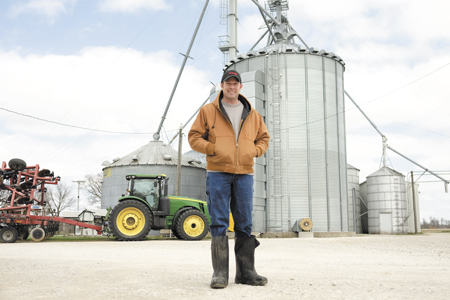 As the United States and China face off over tariffs and trade policy, some of Indiana's most important industries are right at the center of the dispute.
Read More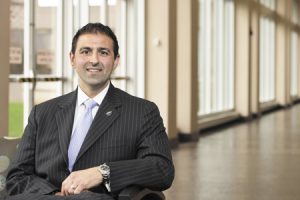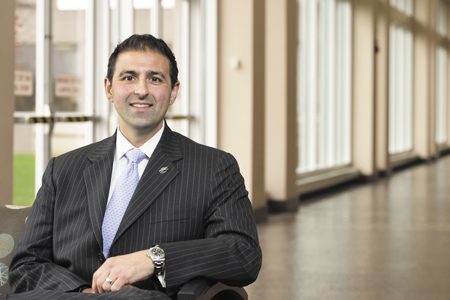 Jonathan Nalli has a message for his 16,000 employees at St. Vincent Health: Get ready for more transformation and disruption.
Read More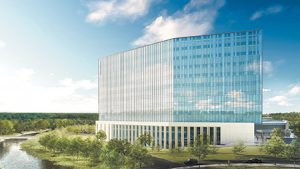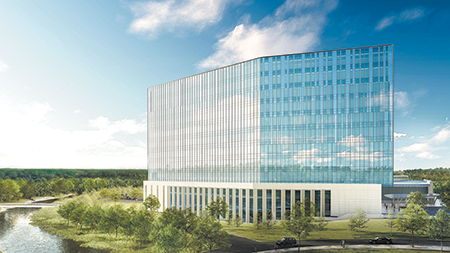 Ensuring the $572 million criminal justice center connects with the surrounding neighborhood and doesn't sit isolated presents a big challenge for project planners and community leaders.
Read More
A federal judge has put off deciding whether to approve the $115 million data-breach settlement and has appointed a special master to closely scrutinize the request for $38 million in attorney's fees.
Read More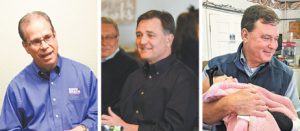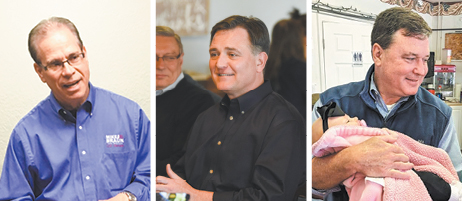 It can be a little tough to distinguish between the three Republicans running in the primary to take on Democratic incumbent Sen. Joe Donnelly.
Read More
Jennifer Q. Smith says making costumes for mascots like the Pacers' Boomer is a serious business.
Read More
Ferebee said he made the call after discussing his options with his family, IPS board members and those handling the L.A. search process.
Read More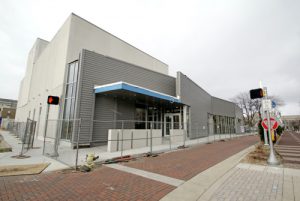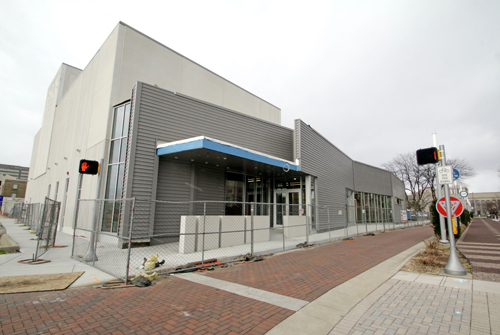 The theater building is nearing completion downtown at the northeast corner of Illinois and Walnut streets, and has a grand opening scheduled for April 28.
Read More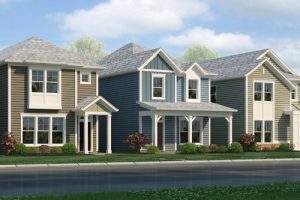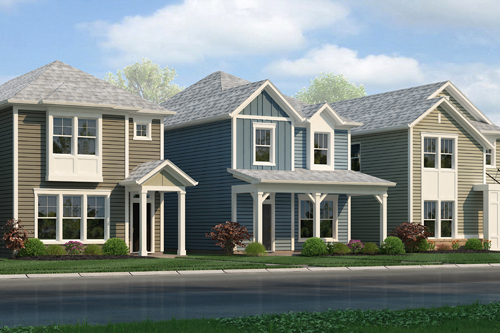 M/I Homes has plans to build 40 single-family units and 20 town houses on the former hospital campus, bringing even more investment to an area on the mend.
Read More
Carmel has postponed a rezoning hearing on a developer's vague plan to build a medical complex at 96th Street and Spring Mill Road for St. Vincent Health. Carmel officials say they won't consider a rezoning without specifics about the project.
Read More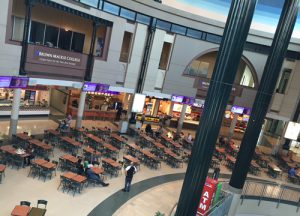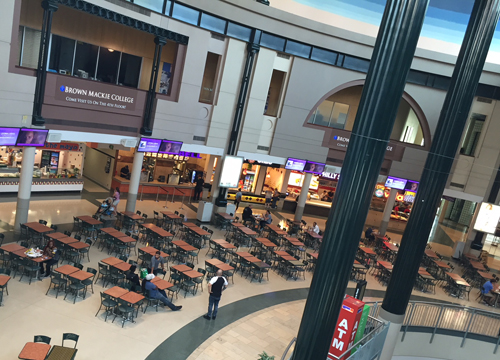 Purdue Polytechnic plans to operate at the mall for the 2018-19 school year. Other new tenants include three restaurants, an Indiana-themed shop and an executive coaching consultant.
Read More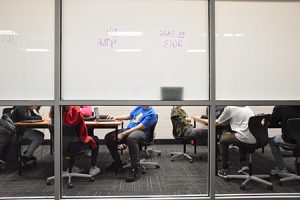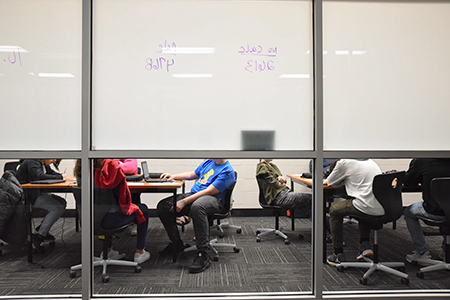 Currently, the firm is overseeing building expansions at Mt. Vernon Middle School in Fortville and Delta High School in Muncie. Both projects include plans to make the buildings more secure.
Read More
Pulte Homes of Indiana has filed plans to develop 78 single-family homes on land adjacent to the proposed site of the new Little League International regional headquarters in Zionsville.
Read More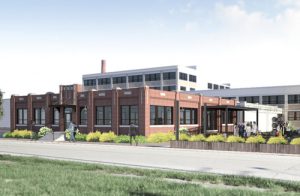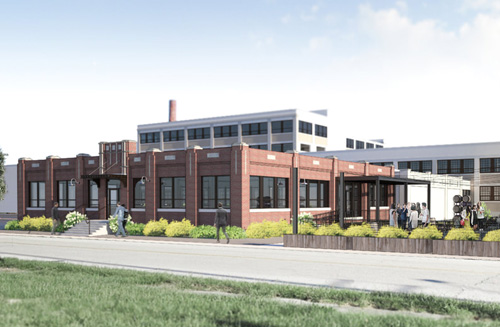 Stenz Construction Corp. is seeking a city tax break to help offset costs for reclaiming a ramshackle set of buildings and creating fitness facilities, climbing walls, and office and restaurant space, among other features.
Read More
The site on Indianapolis' southwest side was the location of a retail battery sales store from about 1962 until 2008.
Read More
The idea is that Indiana has fixed the problems that forced graduates to go elsewhere to find good jobs in tech, finance and other industries. Instead, it now needs to find and recruit talent to fill all the jobs Indiana firms are creating.
Read More
Lance Secretan's book on leadership, "The Spark, the Flame and the Torch" is worth your time.
Read More
Canada and Mexico rank as the top three agricultural export markets for 37 states, including Indiana.
Read More
Indianapolis has deeply benefited from highly effective, diverse leaders who are committed to collectively driving progress for educational equity.
Read More
It's human nature for us to make assumptions about the people around us and fill in the unknown gaps of their identity ourselves.
Read More
We hope/believe much of this talk is "saber-rattling" and posturing ahead of negotiations that will occur between the United States and China in the coming weeks.
Read More
The Aviation Empowerment Act creates a class of pilots called "personal operators" who can use flight-sharing apps without being subject to common-carrier regulations.
Read More
What seems to aggravate Maurer more than anything is Delph's traditional Christian orthodoxy on issues involving the institution of marriage and family.
Read More
The Indianapolis-based manufacturer plans to spend more than $3 million to renovate its aging headquarters on South Meridian Street in an expansion that is expected to grow its workforce of 113 employees.
Read More
The Carmel native and Indianapolis-based tech entrepreneur filed paperwork with the Federal Election Commission declaring his candidacy earlier this month.
Read More
Tom Sugar, who founded Indianapolis-based Complete College America with the late Stan Jones, hopes to "build seamless pathways" for students between community colleges and four-year institutions.
Read More
Purdue board chairman Mike Berghoff said the former Indiana governor is enhancing the university's reputation nationally.
Read More
The Center for Ray Bradbury Studies, which is devoted to the study of the science fiction-fantasy author's works, won a $50,000 grant this month from the National Endowment for the Humanities to begin planning the giant archive's conservation.
Read More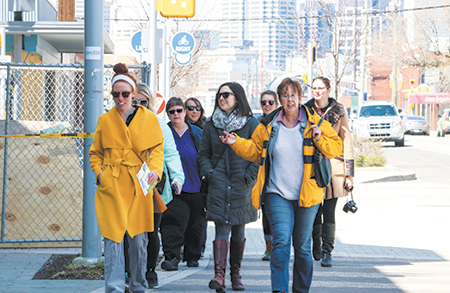 Developed in collaboration with longtime local food expert Jolene Ketzenberger, the guided tours offer an afternoon of culinary adventure along the eight-mile downtown trail.
Read More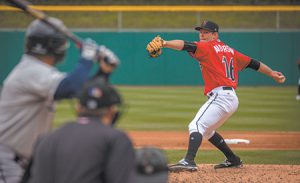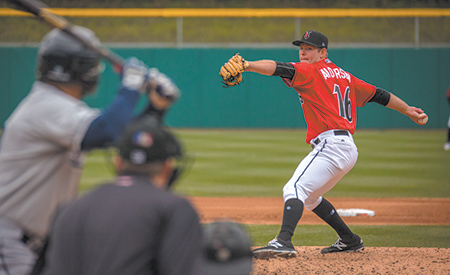 Harvard history major, Yale philosophy grad give Indians a seemingly brainy battery.
Read More