APRIL 26-MAY 2, 2019
Some of the city's biggest hoteliers are opposed to development of two Hiltons with more than 1,400 rooms on Pan Am Plaza, saying it would create a glut of lodging in the market. Greg Andrews reports that city officials say they are still committed to working toward a deal with the developer. Also in this week's issue, Hayleigh Colombo reports that Champion drag racer Larry Dixon of Avon has filed a federal antitrust lawsuit against the National Hot Rod Association, alleging the California-based organization—which owns Lucas Oil Raceway in Brownsburg—wrongfully suspended and blacklisted him in 2017. And John Russell explains how Eli Lilly and Co. is donating part of its sprawling campus downtown to the city for use as a public park.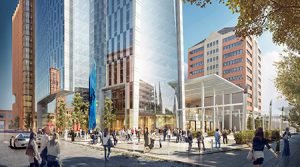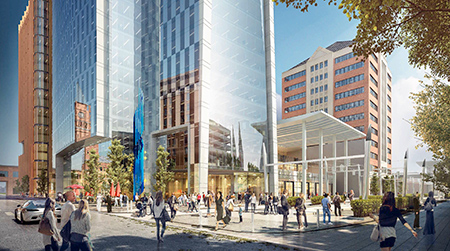 A powerful group of hoteliers that opposes a proposal to build a pair of hotels on Pan Am Plaza scored a victory in the Legislature. But the plan to construct the project remains very much alive.
Read More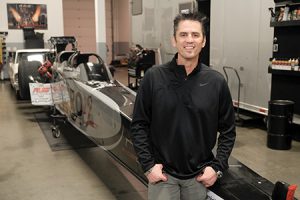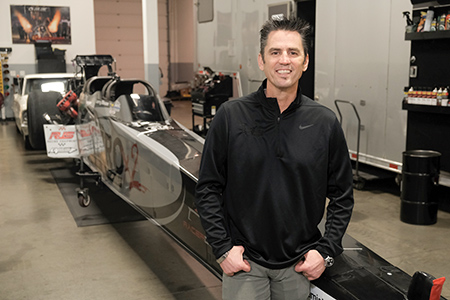 Dixon says his career went into a tailspin after the National Hot Rod Association objected to a two-seater that gives fans the thrill of being in a dragster.
Read More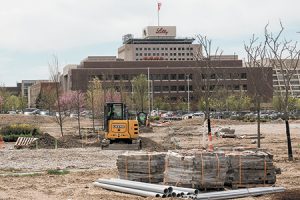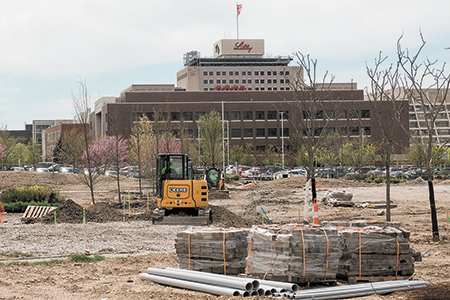 The city's newest park is springing up on the south side of downtown, a district quickly filling up with apartments, offices and retail—and a noticeable shortage of public green space.
Read More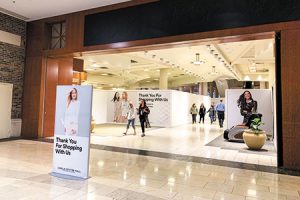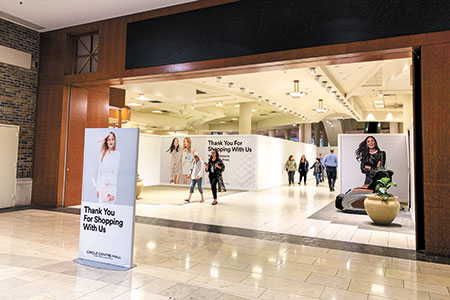 One year after the closure of Carson's at Circle Centre, city and mall officials are still looking for the right tenant—or mix of tenants—to fill the massive footprint.
Read More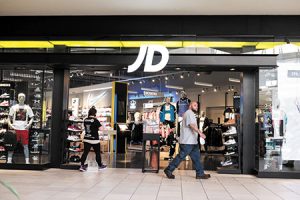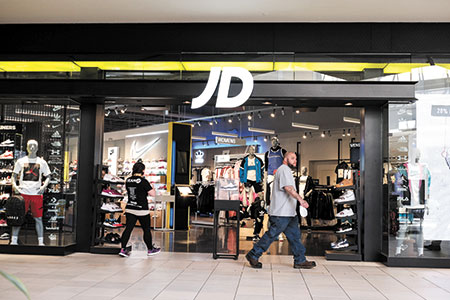 England-based JD Sports Fashion Plc entered the U.S. market in June with its $558 million acquisition of Indianapolis-based Finish Line and says it likes what it sees so far.
Read More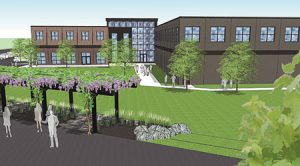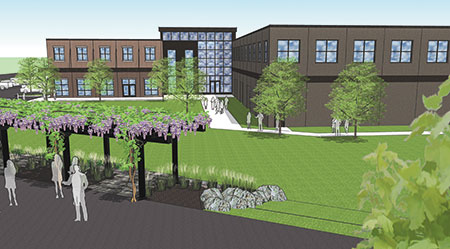 The $14 million Hub & Spoke, planned for East 106th Street and Lantern Road, will connect building and design industry tenants to clients and makers all under one roof,
Read More
This month, Saxton took on an additional position—vice president for business development at Regenstrief Institute, a medical-research organization based in Indianapolis.
Read More
Two recent Purdue University graduates have founded Brightlamp—now headquartered in downtown Indianapolis—and this year went to market with an app that helps diagnose of a concussion with nothing more than a cell phone.
Read More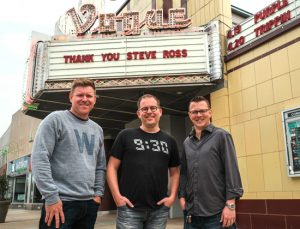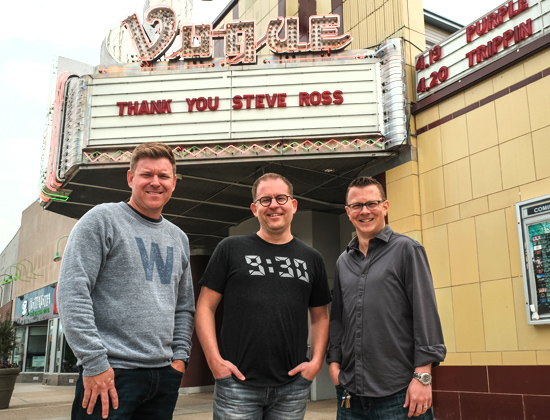 Broad Ripple's historic nightclub has its first new ownership since 1986. The new owners plan to maintain the Vogue as a live-music venue while expanding into other types of programming.
Read More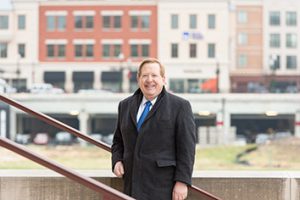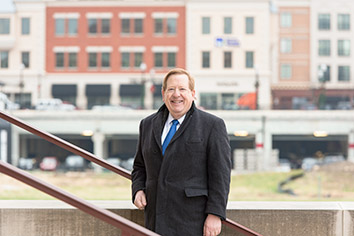 Clerk-Treasurer Christine Pauley said Mayor Jim Brainard created a difficult work environment by pushing her to go on trips with him. But the mayor said in a statement that the two briefly dated and the timing of the accusations—just two weeks before the primary—is "interesting."
Read More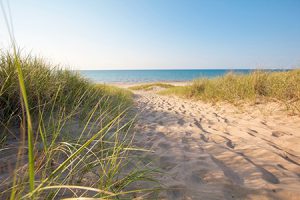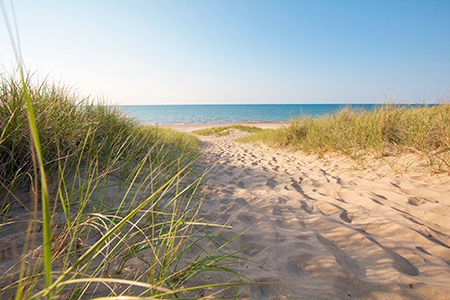 Already, area tourism offices are receiving phone calls from people across the country who want to plan a visit. And CNN stopped by this month to tape a tourism special about the area.
Read More
The Indiana Dunes—the national park, state park and surrounding areas—offer a variety of outdoor experiences, including swimming, bird watching, biking, hiking, fishing and camping. Outside the Dunes, Porter County also offers unique experiences.
Read More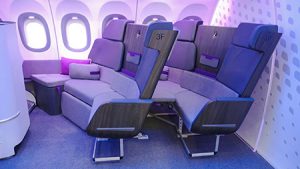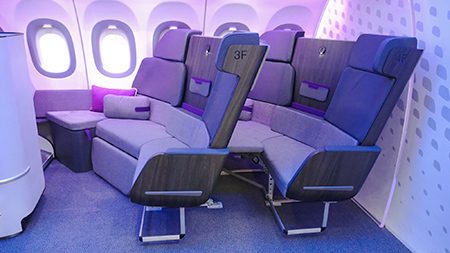 Commercial flying may have lost its mythical appeal from the bygone jet age but aerospace companies are nevertheless busy trying to improve the passenger experience on board an aircraft. In the hyper-competitive world of aviation, more comfort in the cabin can be a major selling point for airlines, and cabin amenities (or the lack thereof) […]
Read More
The Post Road exit is the last major off-ramp before I-465 when approaching Indianapolis from the east on I-74. It's considered one of the least-developed interstate exits in the Indianapolis area.
Read More
The 21 Fund's purpose has meandered a bit since it was created in 1999, but it always has been dedicated in some way to encouraging research, technology and innovation. And that investment is key to maintaining the state's efforts to create a vibrant tech community.
Read More
College-educated mentors pitch in to put high-achieving kids on path to college and careers.
Read More
At the U.S. Chamber, we're increasingly looking to host forums in some of the most forward-leaning and innovative cities in the nation. Partnering with Indiana IT Councils, local chambers and tech companies, our event explored the opportunities and challenges innovators in Indiana and across America are facing.
Read More
Indiana hospital prices are not sustainable. They are compromising the ability of businesses to compete in a global economy, harming the ability of municipalities to adequately provide services for their citizens, and preventing employees from having funds to spend on other aspects of their lives.
Read More
Mere minutes after raising my glass in celebration of my dear friend's new job, I was on the verge of ordering another round to drown my dismay. He had just made a $713,000 mistake, and had no idea. I'm not normally a judgmental friend when it comes to money, despite what you might think, but […]
Read More
All business problems lead back to people problems. And while people data can be a catalyst for individual and organizational change, data alone is not enough. Lead with data, then let that be the springboard that clarifies where you ought to focus. People data is the starting line, not the silver bullet.
Read More
While the General Assembly filled some holes in the law discovered by the increasing use of such services as Airbnb, rental scooters and peer-to-peer vehicle sharing, nothing was done to examine the framework behind some of these popular new concepts.
Read More
Becoming a truly informed voter takes a lot of time. But the odds that an individual's vote decides an outcome is vanishingly small. So most voters conclude it isn't worth the effort.
Read More
Why favor gender when today's world demands "equality"? All genders and ages need items that are "simply necessary to personal hygiene." Soap, deodorant, shampoo, water I would argue are necessary to personal hygiene.
Read More
It is time to end the war on crime and drugs. As a first step, we need to change how we think of those coming home from prison and jail. Few of our citizens returning to the community from prison are immoral, malicious and unredeemable.
Read More
The financing plan for the two-site $40 million project near the Athenaeum was advanced by a City-County Council committee just days after a group opposed to the project accused the developer of unprofessional conduct.
Read More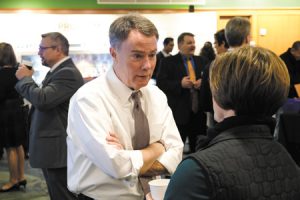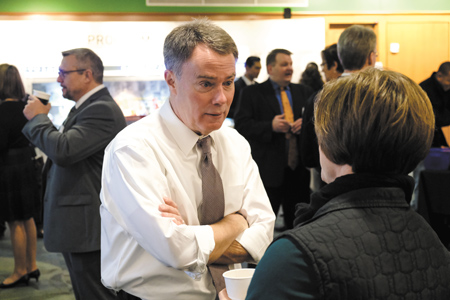 State Sen. Jim Merritt will be able to campaign for mayor full time after the legislative session ends this month, representatives say. In the meantime, Merritt is "very pleased" with his fundraising.
Read More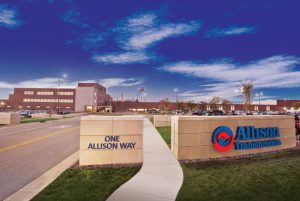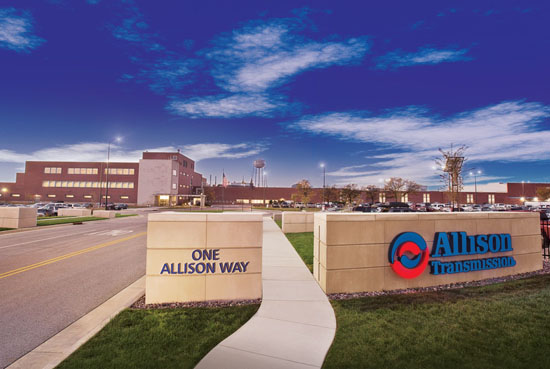 The Indianapolis-based company announced Tuesday that it has acquired England-based Vantage Power and the electric vehicle systems division of Michigan-based AxleTech International in two separate deals.
Read More
Single-family construction permit filings have fallen for the past four months following a 14-month streak of year-over-year increases.
Read More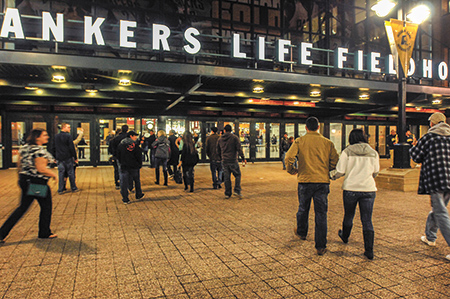 What will we call the fieldhouse after the Bankers Life moniker disappears this summer?
Read More