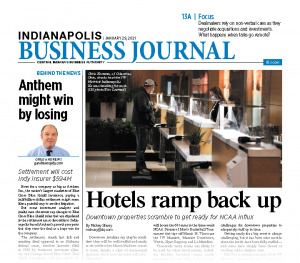 JAN. 29-FEB. 4, 2021
Downtown hoteliers say they're confident they'll be well-staffed and ready to go in six weeks when March Madness comes to town, bringing a sudden influx of thousands of guests to a market that has been operating well below normal levels since the pandemic began. IBJ's Mickey Shuey sheds light on the needs hoteliers are trying to anticipate as they gear up for the rush. Also in this week's paper, Greg Andrews unpacks the ramifications of a settlement that will cost Indianapolis-based health insurer Anthem nearly $600 million. Despite the jaw-dropping price tag, the deal is viewed by some investment analysts as a huge win for the company. And Lindsey Erdody reports on legislative efforts to establish workplace accommodations for pregnant women in Indiana, one of about 20 states that doesn't have them on the books.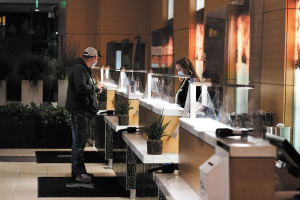 Five of the city's most prominent hotels, accounting for more than 2,800 rooms, will house the 68 teams in the three-week NCAA Division I Men's Basketball Tournament that tips off March 18.
Read More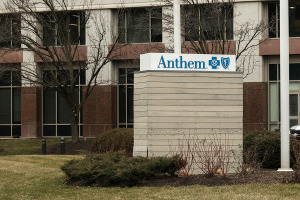 Paying a half-billion-dollar settlement might seem painful, but health care observers say resulting changes to Blue Cross Blue Shield rules are so favorable to Anthem's growth prospects that the deal is a huge win.
Read More
Gov. Eric Holcomb and a group of lawmakers and family advocates are pushing for legislation that would require companies to offer more breaks or modify schedules and tasks for pregnant women—if they need them.
Read More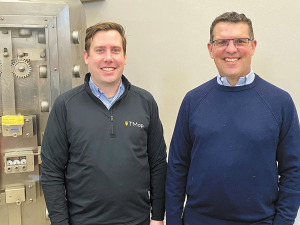 Entrepreneurs Bill Oesterle and Evan Hock last month launched MakeMyMove, a subsidiary of TMap.
Read More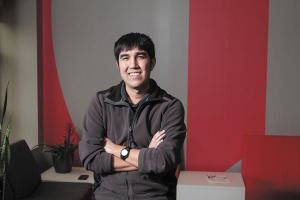 Social media startup Stockteamup has partnered with the philanthropic arm of a hip-hop-inspired snack company to teach financial investing to Black communities.
Read More
The massive hall, known as The Garage, currently features 10 dining and drink options and three retail spaces and opened early this month to much fanfare. Another five dining selections are on their way.
Read More
Kinetic Advantage, which helps finance inventory for independent car dealers, launched last July, but has already grown to 65 employees and is operating in 26 markets.
Read More
The United Way of Central Indiana announced Wednesday that a donation of a previously undisclosed amount from philanthropist and author MacKenzie Scott is the largest gift from a single donor the organization has ever received.
Read More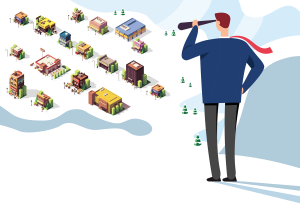 Since the pandemic has shifted many of these interactions online, local dealmakers say they feel the loss of assessing non-verbal cues and interactions among members of a management team as they decide whether to acquire companies or invest in startups.
Read More
Here are notable Indianapolis-area mergers and acquisitions that closed in 2020 for which financial details were not available.
Read More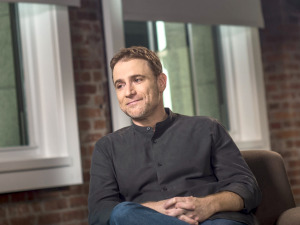 Salesforce.com Inc.'s December announcement that it was buying Slack Technologies Inc. for $25 billion—the largest software deal of the year—could spur other companies to revisit their wish lists, advisers said.
Read More
Announcements are easy. Implementation is harder. And implementation that leads to impactful change is harder still.
Read More
Lawmakers seeking to curb gubernatorial power in emergencies might want to think twice about whether they are prepared for the aftermath.
Read More
Aspire Economic Development and Chamber Alliance was formed to drive economic development and business success in Johnson County and southern Marion County. Our organization recently released a five-year strategy to position the region for continued economic success.
Read More
The latest Indiana Higher Education Commission report finds that 51% of students who start college complete a degree within six years of graduation from high school, 38% earn a four-year degree on time, and 21% earn a two-year degree on time. How do we get to 100% college completion?
Read More
Regardless of whether any new laws that affect the workplace are enacted, there are always administrative changes at the federal level that affect companies. Regulatory agencies and commissions such as the EEOC, the Department of Labor and the National Labor Relations Board have rule-making authority on a variety of important issues that can impact employers, and their interpretations often change with new administrations.
Read More
Most titles are for marketing purposes and are generally meaningless. Marketing pitches lead you to believe there is no distinction among different types of financial providers.
Read More
Isn't it interesting how many on the right have suddenly found affinity with the common-carrier doctrine, while those on the left have abruptly discovered a commitment to unfettered free markets?
Read More
In Jennifer Wagner's column [Pandemic offers opportunity to rethink regulations, Forefront, Jan. 15], her choice of licensed professions to compare was interesting. I agree the two professions (real estate agent and cosmetologist) seem, on the surface, to be treated unequally. However, I disagree with her statement that "a sloppy real estate agent is likely to do more long-term damage than crooked bangs."
Read More
The column titled "We must accept election results as part of free market, society" [Jan. 22] should be required reading for all politicians and all who care about our democracy.
Read More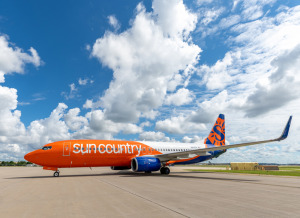 Recently acquired by a private equity fund, Sun Country Airlines has added dozens of leisure-oriented routes and currently serves more than 50 destinations.
Read More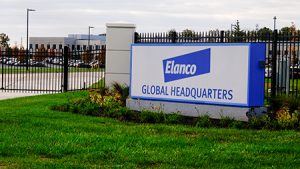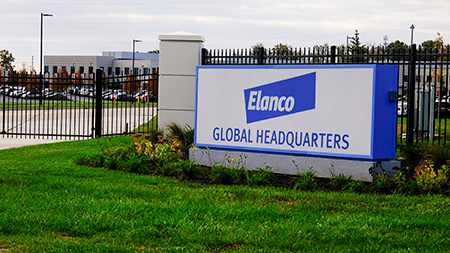 The maker of animal feeds and vaccines also is closing research and development sites in Germany and New Zealand, and making smaller cuts elsewhere. Altogether, Elanco is chopping 350 jobs in 23 countries.
Read More
National Trade Supply, located at 2011 Southtech Drive, employs 157 people in Greenwood and 167 at retail locations throughout the state and country. That includes 43 local employees it added last year.
Read More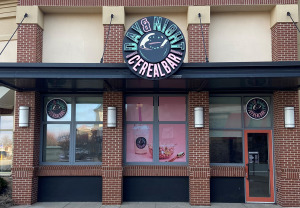 Day & Night Cereal Bar, which opens next month at Greenwood Park Mall, is a franchised location for the Los Angeles-based concept, which launched last summer as a mobile food truck.
Read More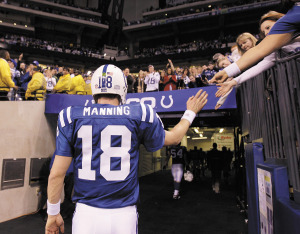 Philip Rivers' short career as a Colt brings to mind other notable last games in the state of Indiana, including the swan songs of Reggie Miller, Gene Keady, Peyton manning and Brad Stevens.
Read More