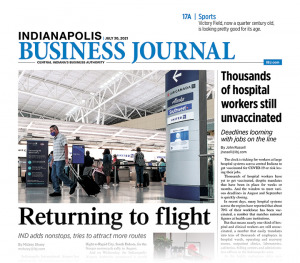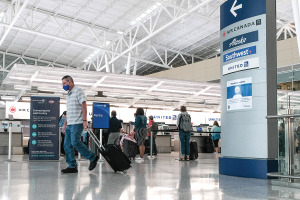 The airport has added nearly 20 nonstop routes since the start of the year, a number that's still shy of pre-pandemic levels but is a sign of recovery, at least in leisure travel.
Read More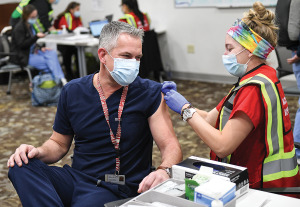 The clock is ticking for workers at large hospital systems across central Indiana to get vaccinated for COVID-19 or risk losing their jobs.
Read More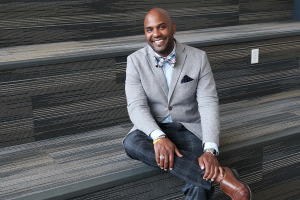 Leon Jackson's brainchild, a leadership development program for underrepresented groups, is up and running.
Read More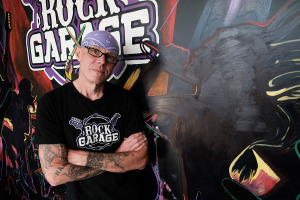 Opening a physical location for a collaboration-based company might appear risky during the peak months of the pandemic. But for Indianapolis-based Rock Garage, it seemed like the only way to go.
Read More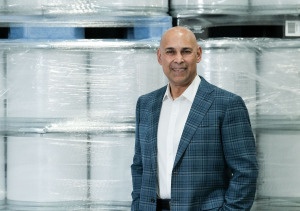 Yadav runs Indianapolis-based Quest Safety Products, which managed to grow sales 62% last year despite the wrench the pandemic threw into the global economy. Now, the company is investing $5.5 million in a 58,000-square-foot facility in the Park Fletcher area.
Read More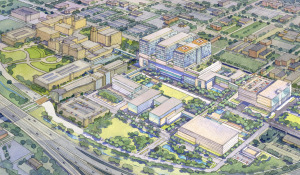 Indiana University Health plans to turn its massive, expanded campus near Methodist Hospital into a destination site and service area for the neighborhood.
Read More
Pattern89, founded by R.J. Talyor and launched under the wing of Indianapolis-based venture studio High Alpha, is one of three acquisitions that publicly traded Shutterstock announced Tuesday for a total of $35 million.
Read More
Craig Prater joined the organization in 2016 and founded the Indy Shorts Film Festival, one of only 34 film festivals in the world that serves as a qualifying event for the annual Academy Awards in all three short-film categories.
Read More
The number of donor-advised funds in the United States, the amount contributed to these funds and the amount distributed to charity from them have all seen significant growth, with no signs of a slowdown.
Read More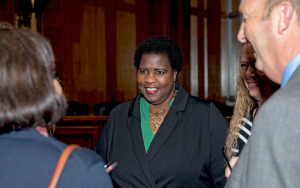 A bill introduced last month in the U.S. Senate would add rules about how quickly donor-advised funds must distribute money to charity, but critics say the rules are unnecessary and could have the unintended consequence of hurting charitable giving.
Read More
We urge majority Republicans to refrain from using redistricting to make political gains, to punish lawmakers (of either party) with whom they might not agree, or to dilute the influence of underserved people.
Read More
There is strong evidence that Indiana is poised to capitalize on what might be one of the positive impacts of the pandemic—the migration of talent and capital out of traditional tech hubs as the work-from-anywhere culture takes shape.
Read More
In April of this year, 4 million people quit their jobs. That represents 2.7% of U.S. workers and marks the highest resignation rate ever recorded.
Read More
I fully support the sustainability mission of our city. We must take this seriously to remain competitive and to serve the greater good.
Read More
Retirement has two primary elements, and they're shockingly obvious at first glance. You must navigate the financial and the non-financial aspects of retirement.
Read More
Here's the thing I'm learning about hustle—gritty effort is effective only when it's balanced by space to release, play, create and rest.
Read More
A hallmark of the nation's economic policy has been to fix the exchange rate between its currency, the Lebanese pound, and the U.S. dollar, at 1,500L=$1.
Read More
I commend brave entrepreneurs like Kris Bowers and Zachary Davis that are so committed to keeping the Fountain Square district vibrant.
Read More
Only through congressionally allocated grants and funds can we thoroughly modernize our roads, bridges, waterways, and broadband services for our rapidly evolving economy.
Read More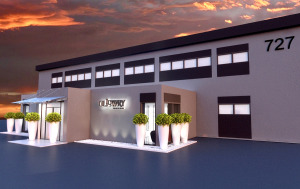 To stay in the Nora neighborhood, DL Lowry Salon is taking over the former home of the Indiana Lions eye and tissue transplant bank, which has moved to Carmel.
Read More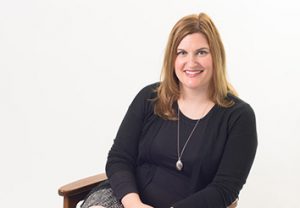 Lesley Crane is expected to join the private sector, ending a 14-year career in public service. Her work included serving as former Indiana House Speaker Brian Bosma's chief of staff for five years.
Read More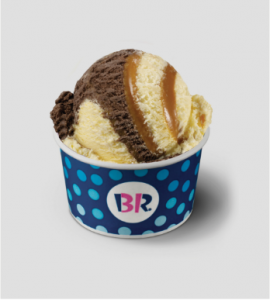 The Marion County Health Department forced the Baskin-Robbins in Broad Ripple to close last week because of a malfunctioning air conditioner. The shop's owner said he has no plans to reopen.
Read More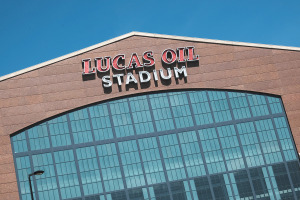 League Commissioner Kevin Warren said last week that the Big Ten expects to open hosting duties up to other cities and venues within the conference footprint.
Read More
Participants can receive rewards for visiting hundreds of food and drink establishments across the state, as well as deals and discounts from the venues.
Read More