JUNE 29-JULY 5, 2018
At least 32 people with strong ties to Indiana, either through a professional career or personal connections, are currently serving in the Trump/Pence administration. Lindsey Erdody takes roll call for the Hoosiers shaping policy on the federal level. Also in this week issue, Hayleigh Colombo continues her series on poverty in Indianapolis, focusing on neighborhoods trying to generate revivals from within for fear that outside interests will gentrify their areas. And in Focus, Scott Olson sends dispatches from the Indy area's wild, high demand/low inventory housing market.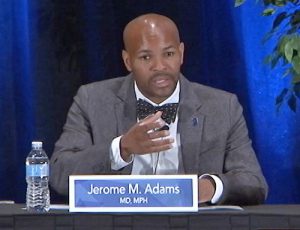 At least 32 people with strong ties to Indiana, either through a professional career or personal connections, are currently serving in the Trump administration.
Read More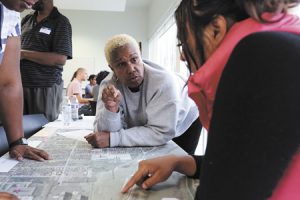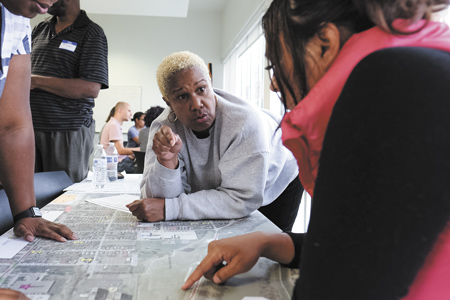 The tension between a desire for investment and an inherent distrust of it is occurring across disadvantaged Indianapolis neighborhoods.
Read More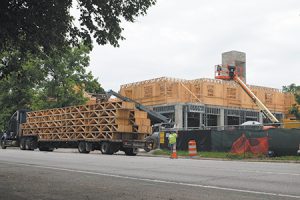 Neighbors in at least four neighborhoods opposed to approved real estate projects are refusing to acquiesce and instead are mounting court challenges in hopes of stopping developments.
Read More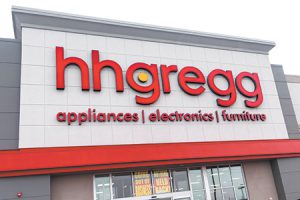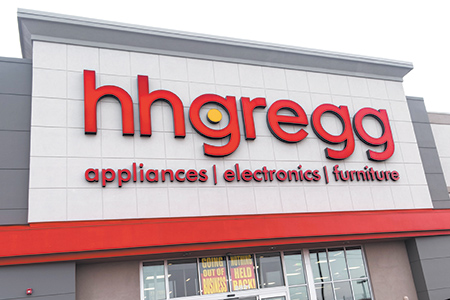 A Delaware law firm is spearheading the case on a contingency-fee basis. Under the sliding scale, it would get 20 percent of a recovery up to $10 million, and 35 percent of a recovery topping $20 million.
Read More
The ruling allowing states to require retailers to collect sales taxes from online customers could mean millions of dollars of tax revenue. But a number of Hoosier companies say the ruling creates more questions than answers—and could lay a heavy burden on some small businesses.
Read More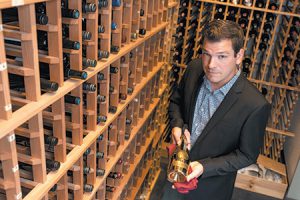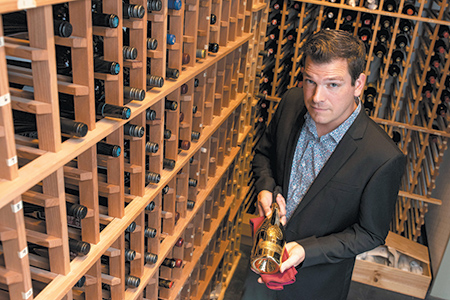 Sommelier Josh Mazanowski is business partner with celebrity chef Jonathan Brooks in the new dinner-only restaurant at 1844 E. 10th St.
Read More
Community Newspaper Holdings Inc. plans to sell off community newspapers in Zionsville, Anderson, Lebanon and 10 other Indiana communities.
Read More
Gary Bhojwani's path to the insurance industry started in college, where he earned a bachelor's degree in actuarial science from the University of Illinois. 
Read More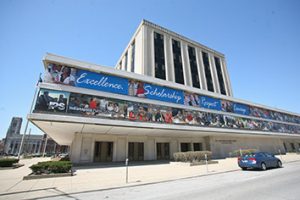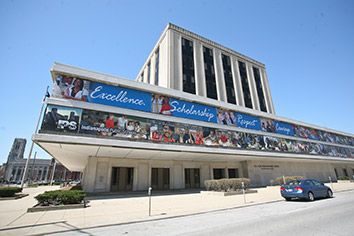 The building, which sits on a 1.7-acre lot at 120 E. Walnut St., has served as the district's home since 1960.
Read More
A proposal to build an 88-room extended-stay hotel on Old Meridian Street in Carmel is gaining traction after city leaders and the neighboring Veterans of Foreign Wars Post 10003 had initially opposed it.
Read More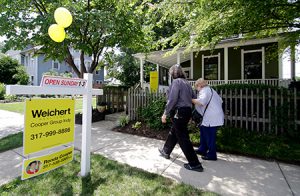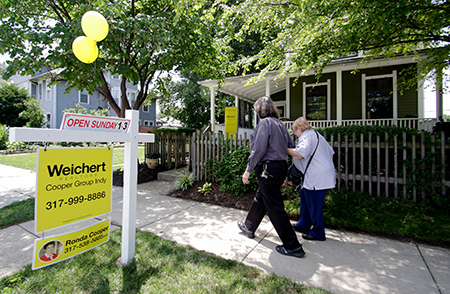 An especially low inventory of homes for sale is driving up prices and requiring buyers to take unusual steps to secure the places they want.
Read More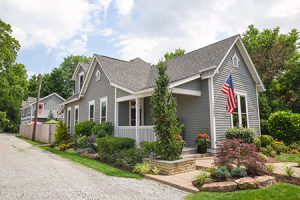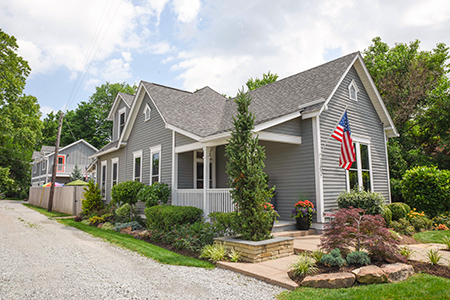 Bill Pritt, owner of FortyFive Degrees restaurant at College and Massachusetts avenues, has moved from the main house to the apartment above the garage.
Read More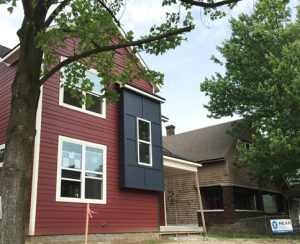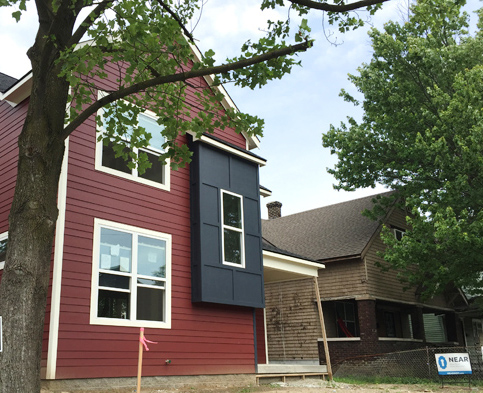 Organizers of the affordable-housing and neighborhood-revival effort, designed to attract and retain teachers for urban schools, are set to unveil the first 15 homes.
Read More
The number of active listings in central Indiana has inched up slightly after dropping to fewer than 5,000 earlier this year.
Read More
We applaud the leadership of both for thinking broadly about their needs and what's best for their neighbors.
Read More
Medical marijuana is legal today in 29 states and Washington, D.C. We don't have to be a pioneer on this front. Plenty of existing legal structures are in place to provide sound counsel and guidance.
Read More
Paired with new STEM requirements in our schools and resources for employers who train new employees for higher-wage jobs, tools like the Workforce Ready Grant can be cycle-breakers for entire families and can unleash the potential of Indiana businesses.
Read More
When Congress passed the Federal Credit Union Act of 1934, it mandated that credit unions serve "persons of small means," defined by common bonds, such as working for the same employer or living within specific geographic boundaries. Because of this mission, credit unions were granted federal tax exemption.
Read More
Today, investors are increasingly interested in aligning their investment strategy with their values. While this is not a new style, it is growing in popularity.
Read More
We are in the midst of a culture shift with marijuana. The majority of the next generation of workers might be of a mind that marijuana use is of no consequence.
Read More
I understand IBJ's owner is an ardent IU fan, but this "cartoon" is a disappointment to a fair number of his subscribers.
Read More
The decision of the BSA leadership to add girls was a poor decision and, as a past board member, I am embarrassed for them.
Read More
The House farm bill that failed to pass was riddled with reckless environmental rollbacks intended to promote logging on our national forests.
Read More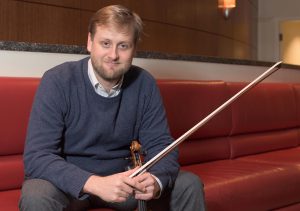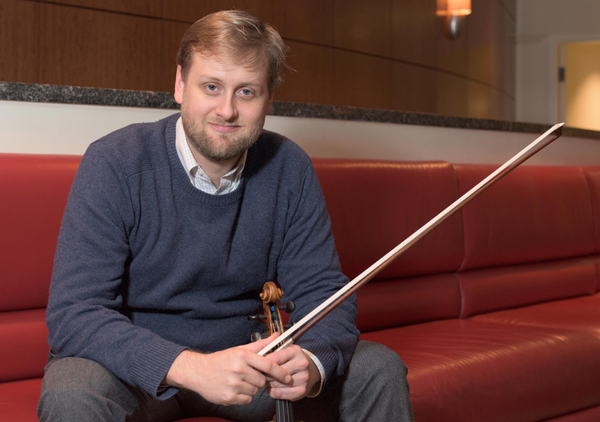 No reason was given for the departure of the 38-year-old virtuoso violinist, who was as well known for his side projects as his work with the Indianapolis Symphony Orchestra.
Read More
The annual AABP Editorial Excellence competition recognizes print and online writing, photography and design by regional business publications.
Read More
General Electric Co. has agreed to sell its industrial gas engine business to a private equity for $3.25 billion, passing over interest in the acquisition from Columbus-based Cummins Inc.
Read More
In November 2017, the school announced it was suspending admissions and exploring alternatives to remain open. In 2016, it was censured for admitting students who didn't appear capable of completing law school or passing the bar exam.
Read More
P&D Flower Farm, in northeastern Johnson County, also offers floral arrangement and an event center for weddings.
Read More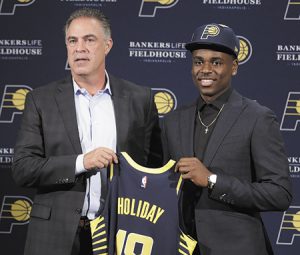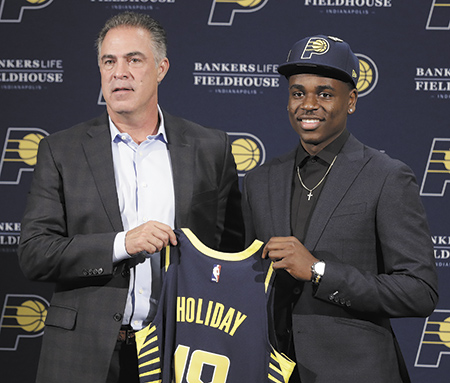 Did you ever see a general manager sit before a microphone and say, "This really isn't the guy we wanted?" That's what makes draft coverage so amusing.
Read More