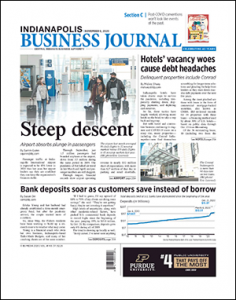 NOV. 6-12, 2020
Passenger traffic at Indianapolis International Airport is expected to be 45% lower in 2020 than last year, but airport leaders say they are confident they can keep the organization's finances stable. Samm Quinn examines its flight plan through turbulent skies over the next several years. Also in this week's issue, Mickey Shuey reveals which Indianapolis hotels are under the most pressure from lenders as they stare down massive debt payments over the next few years. And Susan Orr takes a closer look at how consumers are avoiding taking out new loans and instead beefing up their savings, leading to enormous growth in bank deposits.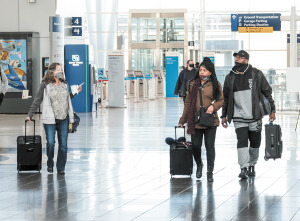 Passenger traffic at the airport is expected to be 45% lower in 2020 than last year, but airport leaders say they are confident they can keep the organization's finances stable.
Read More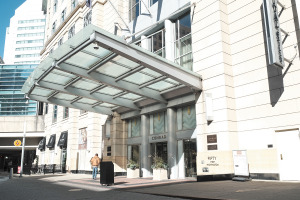 With travel and convention business continuing to stagnate and COVID-19 cases on a steep rise, many properties find themselves scrambling for long-term loan solutions and pleading for help from lenders.
Read More
High levels of uncertainty, along with other pandemic-related factors, have pushed U.S. commercial bank deposits to record highs since the beginning of the year.
Read More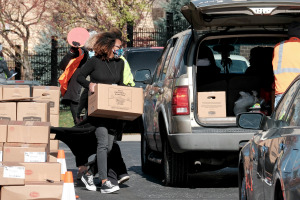 A group of prominent corporate, not-for-profit and government organizations is launching perhaps the most ambitious food-relief and sustainability program here in years.
Read More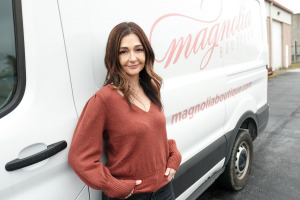 Magnolia Boutique—known for its bohemian style built around casual, trendy clothing, shoes and accessories—is an online-only business on track to hit $10.5 million in sales this year, up from $7.9 million in 2019.
Read More
Carmel resident Scott Abbott runs two businesses and is the author of three books, including the award-winning "Level-Up to Professional: Elevate Your Success at Business, Work & Life."
Read More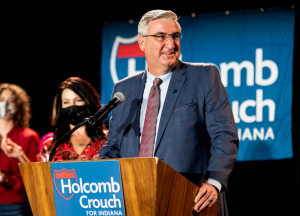 Indiana Gov. Eric Holcomb maintained a strong lead over Democratic opponent Woody Myers and Libertarian candidate Donald Rainwater all night on Tuesday as election results trickled in.
Read More
Updated plans for Tremont Town Center call for nine buildings (compared to the original 14) with about 450,000 square feet of office and retail space, plus senior housing, market-rate apartments and row houses.
Read More
Indianapolis Mayor Joe Hogsett said Thursday morning that because COVID-19 doesn't recognize county boundaries, he's calling on health officials in metropolitan Indianapolis to coordinate on policies and best practices.
Read More
Kristina Lund takes over as the utility is embarking on an ambitious plan to upgrade its grid, with $1.2 billion in investments designed to prevent outages and other service interruptions.
Read More
With 60% of the votes in, Republican Todd Rokita had a 24-point lead over his opponent, Democrat Jonathan Weinzapfel.
Read More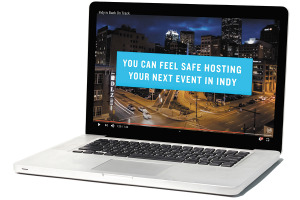 Liability waivers, temperature checks, social distancing. They're in the foreseeable future for groups that want to meet in person.
Read More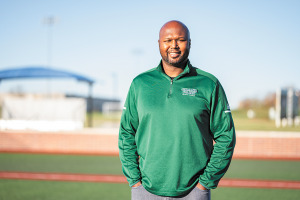 William Knox has been in the sports industry for more than two decades, but nothing he's experienced was comparable to the challenges he faced this year as director of the Grand Park Sports Campus in Westfield.
Read More
The state reports county-level case numbers and identifies schools and long-term-care facilities that have had outbreaks, but it does not share cases by ZIP code nor identify categories of businesses where the virus is being transmitted. Doing so would help Hoosiers make better decisions.
Read More
The outcome is uncertain, but these two rivals haven't both done this well on the gridiron since 1972.
Read More
Despite Donald Trump's sneering disinclination to help "mismanaged blue cities," the current state and local government financial crisis is a result of the pandemic, not incompetent governance. And this crisis isn't limited to Democratic jurisdictions.
Read More
Problem-solving is the heart of innovation. Few people are better problem solvers than those working in manufacturing.
Read More
While it might not be possible for you to singlehandedly change the corporate culture, there are things you have control over.
Read More
Whether you are a powerful CEO, rising up on the corporate ladder, or play on a team, ask yourself if your community finds you to be "accountable." If yes, cheers to you! If no, you've got some work to do.
Read More
The Oklahoma Surgery Center, known as OSC, does not accept third-party payments from public or private insurance.
Read More
What will it take (deaths, hospitalization, ICU capacity, etc.) for the governor to decide that Stage 5 is not working. With the incidents rising, consequences will follow!
Read More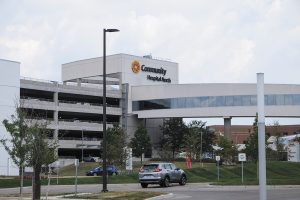 But virtual appointments with physicians soared from 1,121 visits in the first nine months of 2019 to 327,432 in the same period this year, an increase of 29,000%
Read More
The state's largest hunger-relief organization has in recent years dramatically increased the amount of produce, dairy products, lean meats and other perishables it provides.
Read More
A total absence of fans and the need to play a shortened 72-game schedule to realign the NBA's typical calendar would cost the league approximately $4 billion of revenue next season. That's a massive hit for a league with $8 billion in annual revenue.
Read More
The push to hire temporary workers has begun in earnest this holiday season—in some cases, weeks earlier than last year. But the pandemic has reshaped the kinds of jobs retailers are trying to fill.
Read More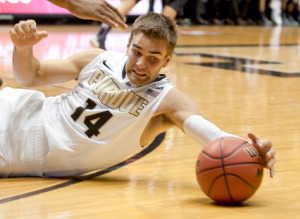 The path to a head coaching or key front-office job in professional basketball is often paved with sleepless nights and little or no pay.
Read More