OCTOBER 3-9, 2016
Mayor Joe Hogsett's administration is mounting a controversial effort to expand the downtown tax-increment-financing district to help spur development in two areas that city officials believe are ripe for growth. Scott Olson has the details. Also in this week's issue, Hayleigh Colombo explain how the Indianapolis Public Schools district plans to change the way its finances schools to better match money to individual student needs. And in A&E Etc., Lou Harry reviews Firebirds Wood Fired Grill.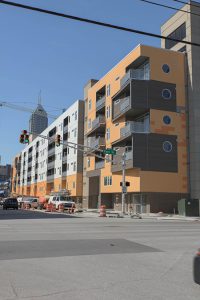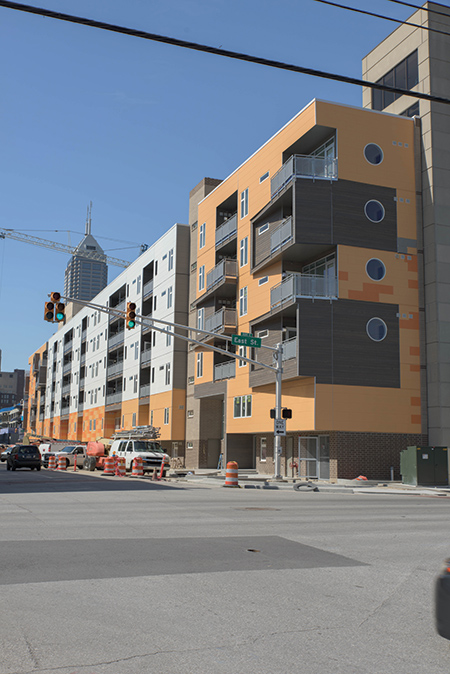 Mayor Joe Hogsett's administration is targeting the former General Motors stamping plant site on the west side, where development plans have stalled, and the upstart Market East District on the opposite end of downtown.
Read More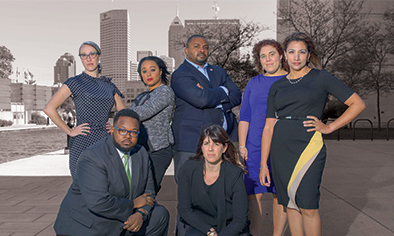 The Indianapolis Foundation is placing 10 individuals on 10 local not-for-profit boards—and giving them $10,000 a year to contribute to the organizations they're serving.
Read More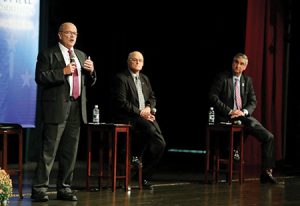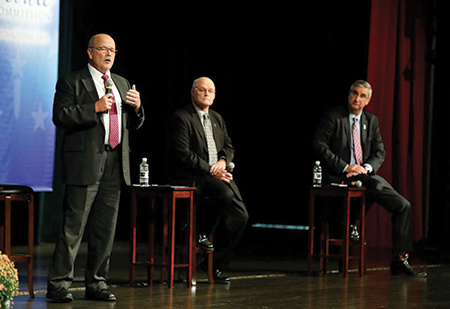 Based on their records and campaign promises, neither of the major party candidates for governor seem likely to radically reshape Indiana's energy policies.
Read More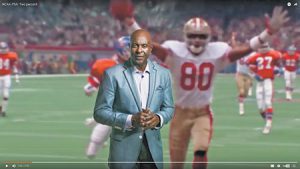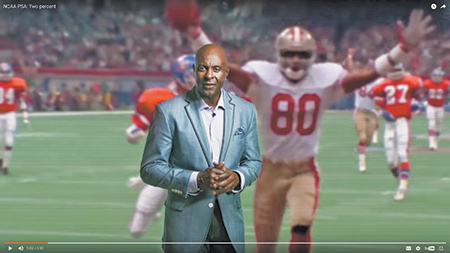 The NCAA for the first time this year debuted an ad campaign in the fall rather than during the Final Four basketball tourney. The NCAA has also turned to celebrity endorsers.
Read More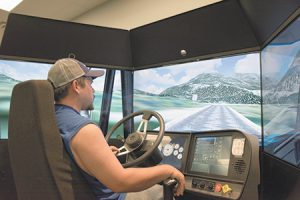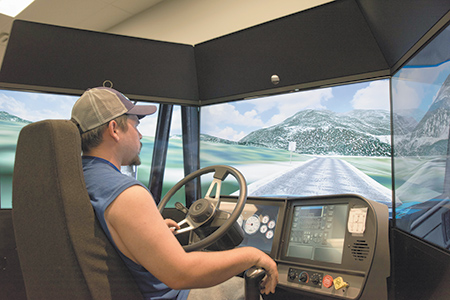 Economic conditions have meant a bumpy ride for trucking companies, but Indianapolis-based Celadon says it's buckled in for the long haul.
Read More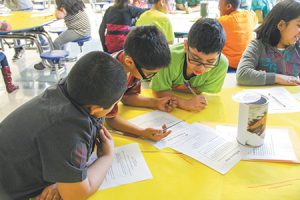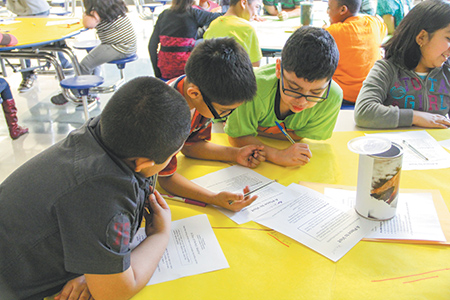 The new system is also meant to give school-level administrators more autonomy to develop programs and find efficiencies.
Read More
Two hedge funds that own a quarter of the stock argue the Indianapolis-based carrier, which flies commuter routes on contract for the nation's biggest airlines, really wasn't insolvent when the company filed for bankruptcy—a move that gave it the leverage to negotiate much more favorable pacts with Delta, United and American. And with those deals now sealed, the outlook is even brighter.
Read More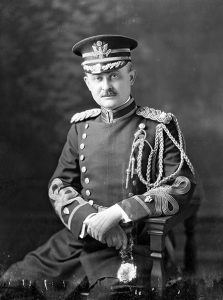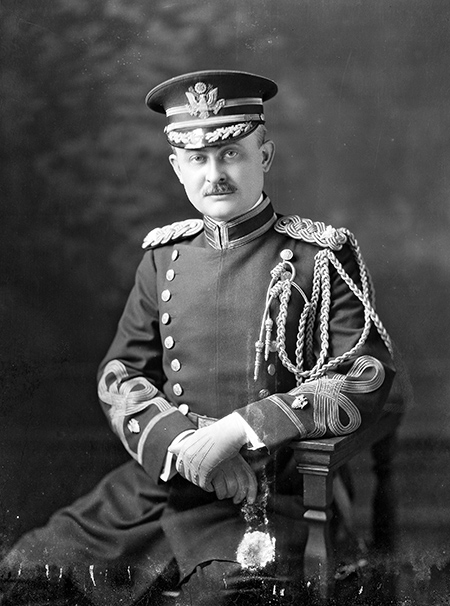 Though lacking any state funding, Lieber proposed that the state's 1916 centennial should be celebrated through the creation of a state park system. The first two state parks, McCormick's Creek and Turkey Run, both opened in December of that year.
Read More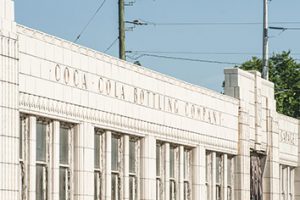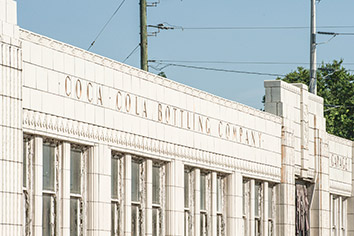 The retail chain plans to open a line of West Elm hotels, with five locations beginning to open in late 2018—including one in the former Coca-Cola bottling plant.
Read More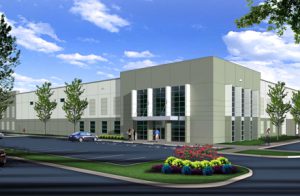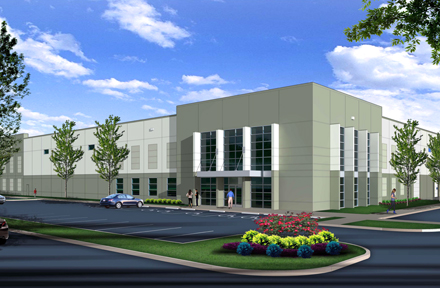 The buildings will add 1.8 million square feet to the town's already robust distribution market and will be built on a speculative basis, indicating healthy demand for such space.
Read More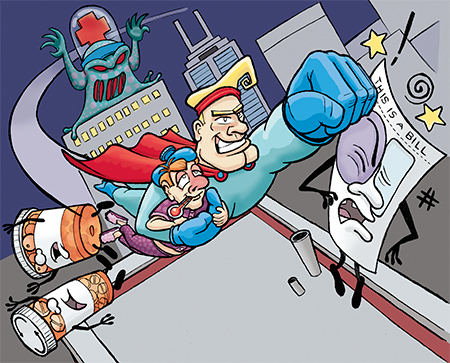 Employers began hiring health advocates in earnest nationwide about four years ago, fueled by implementation of the Affordable Care Act and growing public awareness that provider rates and quality can differ greatly.
Read More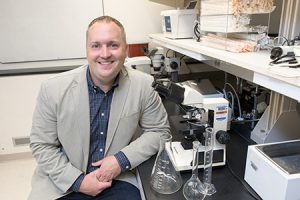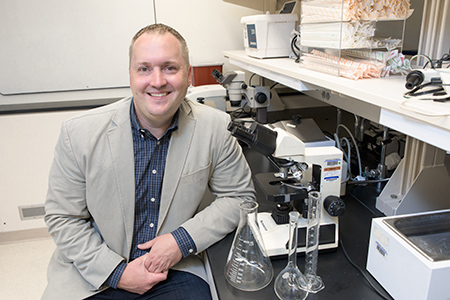 In a Q&A, Monon Bioventures CEO Joe Trebley talks about the goals and ambitions of his one-year-old firm.
Read More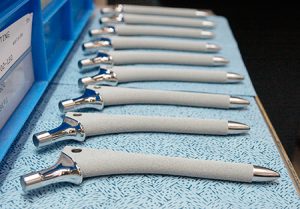 With the temporary tax suspension, device companies are once again reinvesting in development of the next generation of life-changing medical devices.
Read More
A center that helps Indiana University researchers commercialize their discoveries has moved its operations to be closer to faculty, industry and research partners.
Read More
Anthem Inc. and Cigna Corp. are refusing to provide letters between the two insurers that the U.S. government contends will show that they get along so poorly that they wouldn't be able to effectively merge.
Read More
Pharmakon Long Term Care Pharmacy Inc. and sister firm Pharmakon Pharmaceuticals Inc. plan to eliminate 195 employees at their headquarters by the end of the week, the owner of the companies said.
Read More
Turning map-making over to an independent commission can't be the only goal. The state must set priorities for fair districts.
Read More
It's time for the city to take another look at a problem that only seems to be getting worse.
Read More
To succeed in the 21st century, we need easy access—and we need to be easily accessible to—markets, ideas, capital and talent from coast to coast and around the world. Those are the four elements of the new connectivity economy.
Read More
Grit is a collective mind-set of hardy character traits and personal resilience. Research shows grit is a better predictor of long-term success than IQ and conscientiousness.
Read More
Cracks are widening in the growing student loan crisis.
Read More
There is the real political risk that the governmental unit might not make the necessary pension fund contributions. Mary retires and there is nothing in the kitty except the promise to tax current taxpayers to pay Mary's pension.
Read More
Arab and Muslim college student activists are under attack. If they show solidarity with the people of Palestine and call for an end to the Israeli occupation, their activities are scrutinized and they are harassed. Across the country, these student activists have been called "terrorists" or "anti-Semitic" for their criticism of Israel. In Indianapolis, our […]
Read More
Is there some sort of huge problem with "pedal pubs" [City councilors seek restrictions on booze-cruising pedal pubs, IBJ.com, Sept. 22]? We have two pedal pubs in Marion County and they have been operating for several years now. Both businesses have liability insurance out the wazoo. Where is the huge problem that is being solved […]
Read More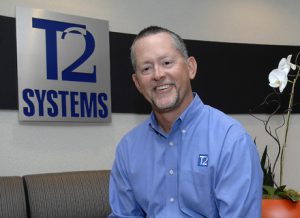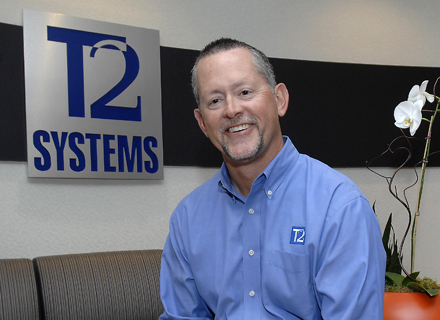 Mike Simmons, one of the parking software company's co-founders, said Thursday he will step down from his position as CEO following the closing of the deal.
Read More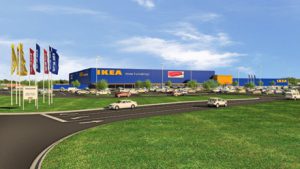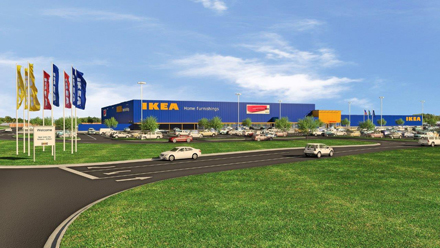 Swedish retail giant Ikea has hired a slew of contractors to build its Fishers store and is on schedule for a fall 2017 opening, it announced Wednesday.
Read More
Brian Tabor, currently an executive vice president at the organization, will take over as president next year.
Read More
Longtime Indianapolis attorney Tom Froehle will take over the positions March 1, succeeding Andrew Humphrey as chairman and managing partner of the international law firm, it announced Wednesday.
Froehle w
Read More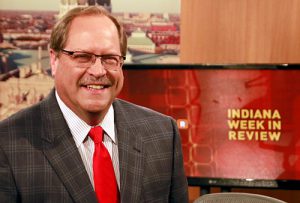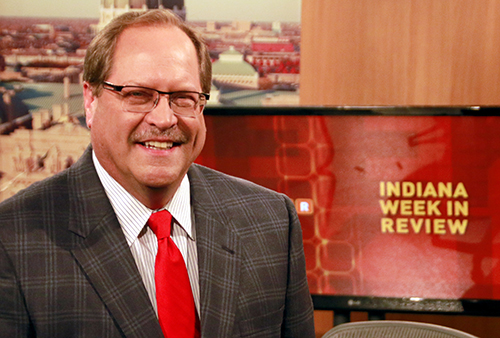 Shella will cap his 40-year career with coverage of the 2016 election, saying it is a "really good time to sign off."
Read More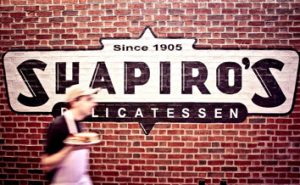 The restaurant in Blue Ash, northeast of Cincinnati, is expected to open next spring.
Read More