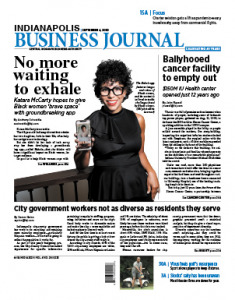 SEPT. 4-10, 2020
When the $150 million Simon Cancer Center opened in 2008, it was hailed as a breakthrough facility that would have a lasting impact in the battle against cancer. IBJ's John Russell explains why, just 12 years later, IU Health officials are planning to abandon the 400,000-square-foot building and move its patient care and research operations elsewhere. Also in this week's issue, Samm Quinn explains why the city of Indianapolis is analyzing the makeup of city-county staff and whether the demographics match that of the overall city population. It appears city leaders have some work to do recruiting and retaining more minority employees—particularly Hispanic workers. And Mickey Shuey profiles architect Stephen Alexander, who has been a key figure in several projects to reinvigorate downtown south of the Mile Square.
Just 12 years after opening to great fanfare, the future of the $150 million center, a partnership between the Indiana University School of Medicine and Indiana University Health, is full of questions.
Read More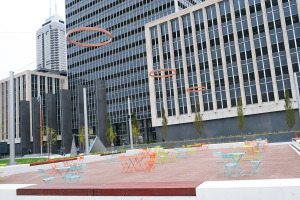 Indianapolis city-county government has work to do recruiting and retaining more minority employees—particularly Hispanic workers—if its staff is going to reflect the population it works for.
Read More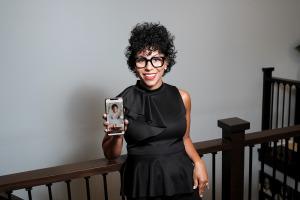 Entrepreneur Katara McCarty says the Exhale app she developed "speaks to the path of women of color."
Read More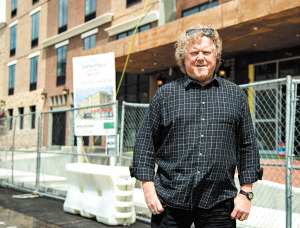 He has a big plan for the south side of downtown, but the plan is ever evolving and it will require hundreds of millions of dollars in investment and large-scale rethinking of development along the Interstate 70 corridor.
Read More
Even though the S&P 500 is near a record high, just 15 of 55 Indiana public companies tracked by IBJ are up for the year.
Read More
This year looked promising for the limousine company—until the pandemic hit in early March and the firm was forced to close.
Read More
Ohio-based Republic Development and Carmel-based J.C. Hart have entered into an agreement with Hamilton County to buy a parking lot and develop a 226-unit apartment building with retail space and a 350-space parking garage.
Read More
The deal likely would make South Bend-based Bradley Co. the second-largest commercial real estate brokerage in central Indiana.
Read More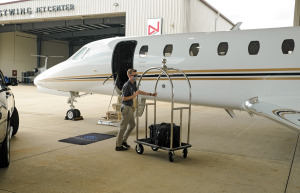 According to FlightAware statistics, on Aug. 23, U.S. airlines operated 15,419 flights, down 45% from a year earlier. On that same day, the United States saw 8,883 business aviation flights—down only 4% from a year earlier.
Read More
American Airlines plans to offer seasonal flights to Cancun beginning in December, and Delta Air Lines will begin offering flights to Memphis starting Oct. 1.
Read More
Population projections indicate a substantial drop in the number of high school graduates is coming in the next few years, which means fewer incoming college freshmen to attract.
Read More
Our center city has taken big strides in the last few weeks, but true recovery can't happen without you.
Read More
When you contract away your flexibility and your authority to make decisions that are responsive to unforeseen events, you can end up owing a lot of money to the private vendor.
Read More
In the past 80-plus years, however, credit unions have grown substantially in size and scope, bearing little resemblance to their forebears. Their current clientele often are affluent, and field-of-membership requirements have been stretched beyond recognition.
Read More
Unless a founder is independently wealthy, she can operate for only a limited time with her own savings. Securing pre-seed capital is extremely difficult for founders without access to networks of affluent people conditioned to write checks for risky ventures.
Read More
The pandemic is not over yet, nor is the economic fallout, but I do believe Americans' financial sensibility could conceivably shift in a healthier direction.
Read More
The Federal Reserve Bank of St. Louis' has reported the U.S. household savings rate at 26% for the second quarter of 2020, nearly three times the post-WWII average of 9%.
Read More
As past chairs of the Eskenazi Health Foundation (formerly the Wishard Memorial Foundation) we are in a unique position to set the record straight regarding Matt Gutwein. Matt has done as much or more for the Indianapolis community as any person we know and he deserves the thanks and appreciation of the community.
Read More
My office is encouraging registered, Marion County voters to vote by absentee ballot. Voting by mail ensures your safety and simultaneously helps flatten demand on the election system ahead of Election Day.
Read More
You show tunnel vision and are not reporting a full picture of public safety strategies being employed.
Read More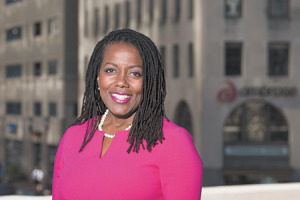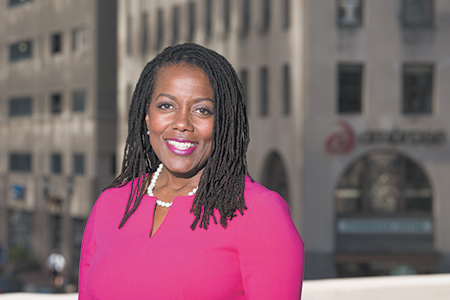 Angela Smith Jones, deputy mayor for economic development for Indianapolis since 2016, is joining Health and Hospital Corp. as the vice president of diversity and inclusion.
Read More
The San Francisco-based company plans to offer local retailers an online platform where they can reach customers and sell their products.
Read More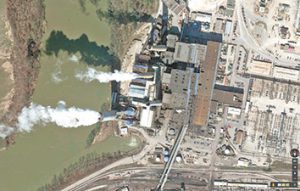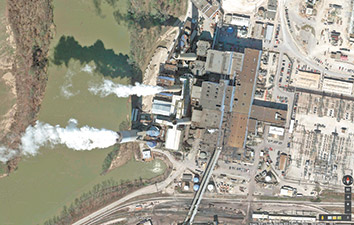 The Indianapolis-based utility said it also will spend $5 million to mitigate what critics say has been harm to the environment caused by the plant's excess emissions over the years.
Read More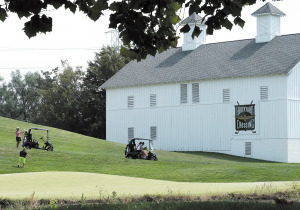 From Brickyard Crossing to South Grove, business is booming for a sport in which social distancing is par for the course.
Read More