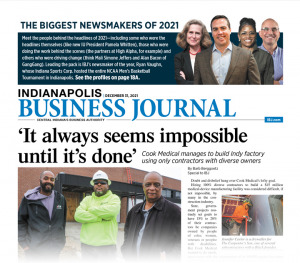 DEC. 31, 2001,-JAN. 6, 2022
IBJ names its 2021 newsmakers and recaps the year's top headlines. Plus, Cook Medical set an audacious goal when it announced it would build a new manufacturing plant in Indianapolis using only contractors and subcontractors owned by a person of color, woman, a veteran or someone with disabilities. Barb Berggoetz explains how the company made it happen. Plus, Sam Stall writes that the home remodeling boom that started with the pandemic shutdown in 2020 gained steam in 2022, even as people were no longer so stuck at home.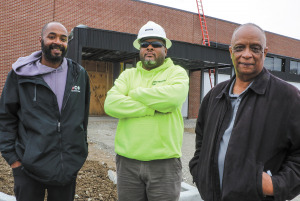 Hiring 100% diverse contractors to build a $15 million medical-device manufacturing facility was considered difficult, if not impossible, by many in the construction industry.
Read More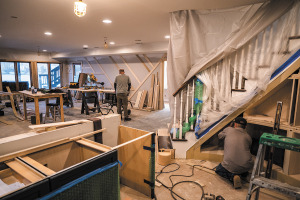 Homeowners locally and nationwide, far from being deterred by supply-chain snarls, are showing increasing interest in remodeling.
Read More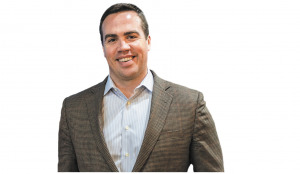 The Indiana Sports Corp. hosted the entire NCAA Men's Basketball Tournament, which is why IBJ has named its president the top newsmaker of 2021—although we know he would want to share the credit with others.
Read More
The IU board of trustees announced in April that Whitten—then the president of Kennesaw State University in Georgia—would take over as president on July 1.
Read More
The pandemic has not slowed Indianapolis-based venture studio High Alpha—and in fact, the move to remote work and increasing dependence on technology has probably sped up its activity.
Read More
The board at Newfields chose Christian to serve as the chair and lead the arts campus out of a race-related controversy that led to the resignation of its former president.
Read More
Indianapolis-based Kite Realty Group Trust announced in July that it would merge with Oak Brook, Illinois-based Retail Properties of America Inc. in an all-stock deal worth $2.8 billion.
Read More
What drives Laikin is the urge to find the next important thing and get enough people excited to put their money in a deal. He wants them to dream big with him.
Read More
Mali Simone Jeffers and Alan Bacon had the idea for cultural startup GangGang just more than a year ago, while sitting together one night on their couch: Why not incubate the creative economy and culture like you might a technology company or sector, while promoting equity along the way?
Read More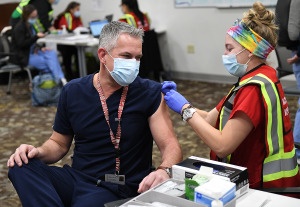 By Christmas, nearly 63% of adult Hoosiers had been vaccinated, with 36% of adults having received a booster shot. But among all Hoosiers eligible (including children 5 years and older), only about 52% of the state's population over the age of 5 had been fully vaccinated, putting Indiana near the bottom among states.
Read More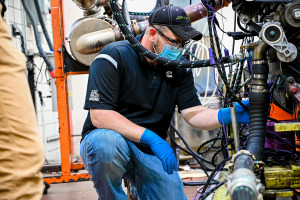 From automobiles to canned goods, certain items have been in short supply, and for a variety of reasons.
Read More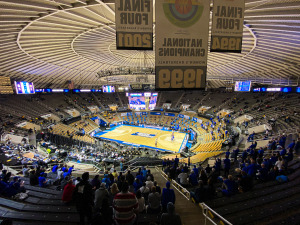 Indiana took on one of the most gargantuan events in its history this year, playing host to all 68 teams and thousands of spectators for the entire NCAA men's basketball tournament.
Read More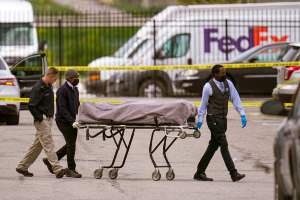 The mass shooting at a FedEx facility near the Indianapolis International Airport in April made national headlines and reignited debate over a state law designed to keep firearms out of the hands of those who pose a danger to themselves or others.
Read More
Longtime commercial real estate developer Brad Chambers was named Indiana's secretary of commerce, roughly three months after Jim Schellinger abruptly resigned the position
Read More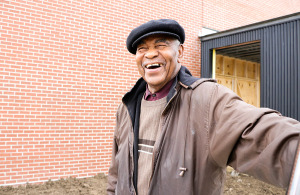 His company is one of about two dozen minority-owned or disadvantaged subcontractors who are working on a $15 million manufacturing facility that will produce medical devices for Bloomington-based Cook Medical.
Read More
Eli Lilly's blockbuster drug for osteoporosis, Forteo, could face generic competition from Indian drugmaker Sun Pharmaceuticals if the company can get a federal judge to declare that a Lilly patent won't be infringed.
Read More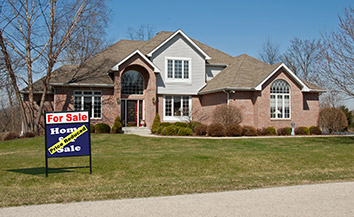 Sales of single-family homes were back on the rise in the area in November, ending a two-month streak of declining purchases despite rising prices and tight inventories.
Read More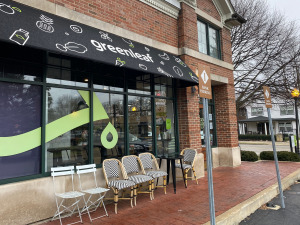 After closing a Downtown location in 2020, the company known for smoothies, salads and grain bowls is returning to expansion mode.
Read More
A group of partygoers wearing paper hats toasts the New Year in the dining room of the Melville Rentsch home at 3740 Forest Manor Avenue in Indianapolis.
Read More
In the latest issue of IBJ, we highlight the newsmakers of 2021: individuals who had a significant impact in our community as nominated by our readers and IBJ staffers.
Read More
Health care systems remain under pressure to reduce readmissions. One way to do that is to analyze lab data from across the system to identify room for improvement.
Read More
Far too many Black and Hispanic students are falling behind in K-12 education, receiving waiver diplomas, not pursuing post-secondary education and failing to complete post-secondary degrees.
Read More
Raising up minority-owned businesses is America's greatest hope in closing the nation's economic racial divide and building more wealth in minority communities.
Read More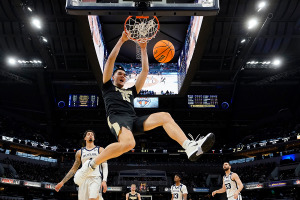 Notre Dame in the Fiesta Bowl, Wisconsin at Purdue and Ohio State at Indiana are among the choice matchups in the first day of January. Oh, and the College Football Playoff Championship game at Lucas Oil Stadium.
Read More
Once you've had this discussion with your financial planner and she's able to confirm the viability of your retirement, on paper, it's time for one last game of trial and error. However, this time around, we're going to lower the stakes by installing a giant safety net.
Read More
Too often, business owners get so caught up with working IN the business that they forget to work ON the business.
Read More
Businesses are always greedy. Sometimes, greed causes businesses to lower prices; other times, to raise prices.
Read More
The governor on down is willing to let the disaster unfold and get worse. The economy and financial gain is the mantra for state government officials.
Read More
It's sad to see the focus on suing the feds when the reality is that if our state government doesn't start doing something to support our teachers and schools and improve school financials.
Read More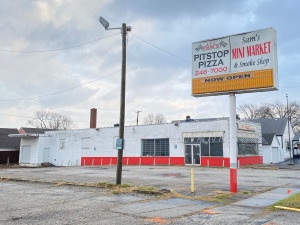 Borage restaurant, bakery and cafe will feature pastries made by Zoë Taylor and menu designed by recent Turchetti's chef Josh Kline.
Read More
Rep. Cindy Ziemke, R-Batesville, acknowledges that it will be difficult to persuade reluctant Republican legislative leaders to give the bill a chance. However, some political observers believe Ziemke's interest in the issue could at least open the conversation in the GOP-dominated Legislature.
Read More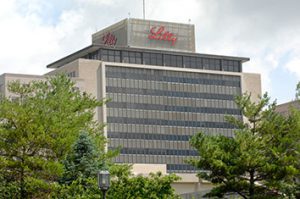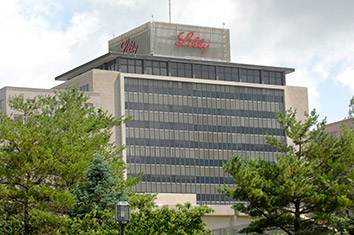 The U.S. Department of Health and Human Services cited new data that shows the therapies are unlikely to be effective against the Omicron variant.
Read More