FEB. 21-27, 2020
John Russell has a story of dissension in one of central Indiana's wealthiest neighborhoods. Geist Reservoir is in serious need of regular maintenance to clear out weeds and algae, and more than 1,400 households want the state to approve a special taxing district to pay for it. But others oppose the move, saying the taxes would mostly benefit lakefront property owners, not those who live a few blocks away. Also in this week's paper, Samm Quinn reveals that the state's schools for the deaf and blind in Indianapolis will need nearly $100 million in upgrades over the next 20 years, which has spurred officials to consider building new schools on a shared site. But some advocates, lawmakers and alumni worry that the state is motivated by the value of the real estate for the two campuses on the north side, which would be very attractive to developers. And Lindsey Erdody explores scenarios for the outcome of the investigation into a former Indianapolis gambling company and how two casinos planned for Gary and Terre Haute might be affected.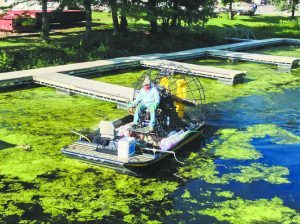 More than 1,400 Geist households want a special taxing district that would raise money to maintain the reservoir. But other residents say the taxes would benefit mostly lakefront property owners, not people who live a few blocks away.
Read More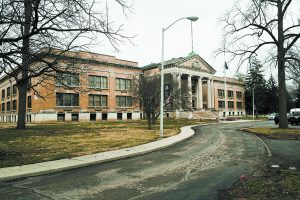 The state's separate deaf and blind schools need $100 million in upgrades over the next 20 years; state officials might start over with new buildings on a shared site.
Read More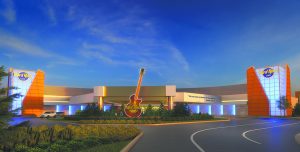 The casinos' futures remain up in the air as the Indiana Gaming Commission looks into allegations that a former Indianapolis gambling company and one of its officers were involved in a federal campaign finance scheme.
Read More
A former wealth adviser at David A. Noyes & Co. in Indianapolis has filed a sex discrimination lawsuit against the financial firm and longtime firm executive L.H. Bayley, 84.
Read More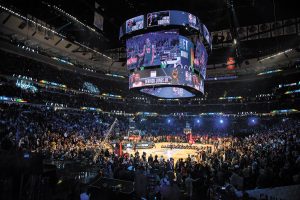 Fresh off a trip to Chicago for this year's NBA All-Star Weekend, city officials are contemplating how best to celebrate the sport when the city hosts the event next year.
Read More
Bitar is a finalist for the GoFly Prize, a $2 million competition in Mountain View, California, sponsored by Boeing for creating an aircraft that can carry a 200-pound person 20 miles without refueling or recharging.
Read More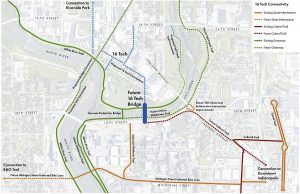 The bridge will be funded by the city of Indianapolis and Lilly Endowment Inc., which two years ago awarded 16 Tech a $38 million grant.
Read More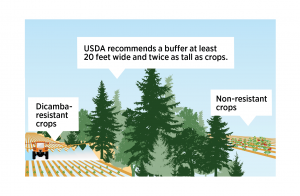 The Office of Indiana State Chemist reports the number of dicamba-related complaints has skyrocketed in the last three years—and it's costing the state millions of dollars to respond.
Read More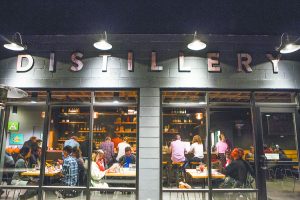 The Distillery Trail brochure and map lists 18 distilleries that are part of the Indiana Grown initiative and produce craft spirits, such as whiskey, vodka and gin.
Read More
The United Nations in December named current CEO Beth Bechdol to serve as deputy director general of its Food and Agriculture Organization, and the AgriNovus board is working on the transition.
Read More
Ideally, a broad look at alternatives, with input from diverse stakeholders, would have come sooner in the process of planning the reconstruction of a roadway that was controversial to begin with.
Read More
A leadership series named for our innovative former governor is looking for young people who can carry on his legacy of good work.
Read More
According to the data presented, from 2000-2013, the number of central office administrators rose steadily and consistently year over year. This was followed by a dramatic and precipitous drop in 2014 and 2015 (from 1,266 down to 547), then a massive gain in 2016 (back up to 1,170), followed by another massive reduction in force in 2017 (down to 603).
Read More
In Indiana, the BEA estimates outdoor recreation is 2.8% of the state's economy, with nearly 110,000 direct jobs. Just one segment of this important sector, the RV industry, has an economic impact of $32.4 billion and supports more than 126,140 jobs and $7.8 billion in wages paid to Hoosiers.
Read More
The challenge is to create a spending strategy that allows individuals to optimize spending over an uncertain time frame without depleting a portfolio.
Read More
Simple is smart. Making something simple for other people is actually much harder than making something complex.
Read More
The legislative process is a puzzle-solving exercise, dependent upon precisely positioning those pieces. The committee to which a bill is assigned might portend a fast-track or slow death. Even a "good" bill could find itself behind the legislative eight-ball should several other major bills be scheduled for a hearing, and simply die from lack of time.
Read More
On the surface, it seems an e-cigarette tax is a good idea. But upon further examination, it turns out the answer is tricky.
Read More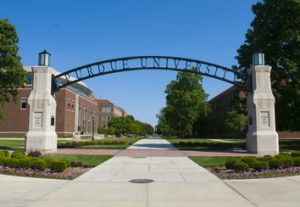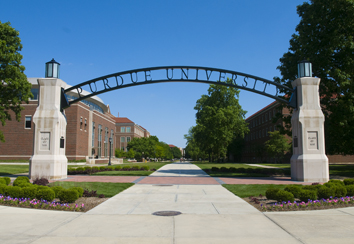 Based on current numbers, Purdue's stake could eventually top $100 million over the next three decades.
Read More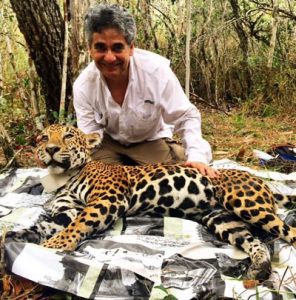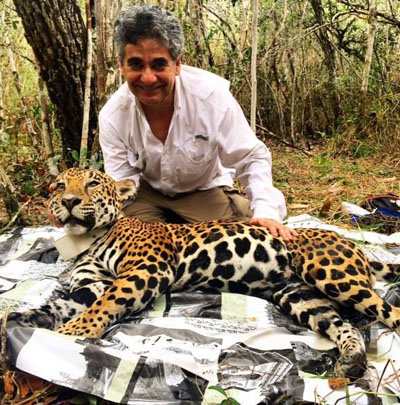 The Indianapolis Zoo on Tuesday announced the six finalists for this year's $250,000 Indianapolis Prize, which is considered the world's leading award for animal conservation.
Read More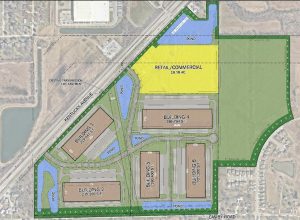 Department of Metropolitan Development staffers have recommended denial of the project because it doesn't jibe with land-use plans for the area calling for more neighborhood-friendly developments.
Read More
The merging companies, Word Systems Inc. and iRecord LLC, will operate as Word Systems LLC and retain all management and employees, officials said.
Read More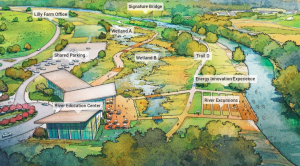 Visit Hamilton County launched a feasibility study Thursday to determine the best way to align the county's River Road Park, Carmel's River Heritage Park and Conner Prairie as a river-centric district.
Read More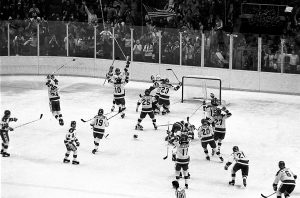 The joy from our 1980 Olympic hockey victory over the Soviet Union put all Americans on the same team.
Read More