FEB. 5-11, 2021
After three decades chasing an effective treatment for Alzheimer's disease but with little to show for it, Eli Lilly and Co. has announced a potential breakthrough with a drug that slowed mental decline in patients in a small trial. John Russell examines Lilly's past failures and why the new drug offers hope. Also in this week's issue, Mickey Shuey reports on the efforts of a wide ranging task force of local groups to clean up downtown, spark public art projects and otherwise beautify the city in time the for intense media glare of March Madness. And Susan Orr reports on the explosive growth of Peterman Cooling Heating and Plumbing, aided by its development of an innovative academy for technician training.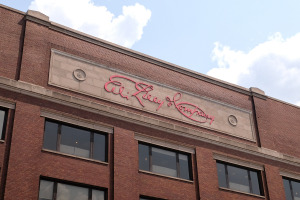 Lilly has spent three decades and more than $3 billion trying to find a way to treat Alzheimer's disease. Its latest drug, donanemab, finally shows real promise.
Read More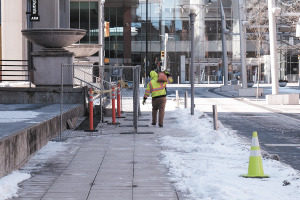 Local officials are scheduling neighborhood cleanups, public art initiatives and a slew of other efforts to help the city put its best foot forward when March Madness takes over downtown next month.
Read More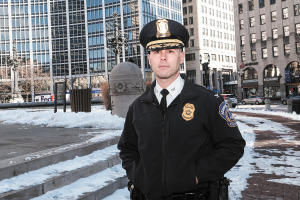 Deputy Chief Joshua Barker says the challenge requires lots of planning and coordination—with the NCAA, the Indiana Sports Corp., local businesses, and even other police departments throughout the region.
Read More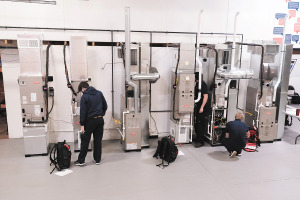 Peterman Heating, Cooling and Plumbing Inc. is tackling the challenge of a shortage in skilled workers through an innovative new in-house training program.
Read More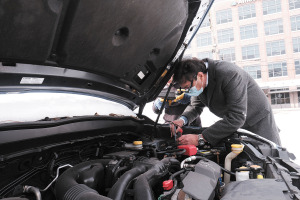 A veteran of a specialty auto-industry sector called floor-plan financing has launched a lending company that promises independent car dealers funding wherever they buy vehicles.
Read More
The former IU Health CEO has had a front-row seat for decades to Indiana's bustling health care landscape.
Read More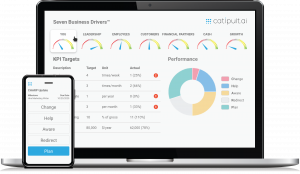 Catipult.AI, which is now located at 55 Monument Circle, said it will invest $2.6 million to expand its operations, including a move to a larger but yet-to-be determined space.
Read More
The Indiana Gaming Commission alleges longtime casino executive Rod Ratcliff funneled money from his former company into a personal gambling account and repeatedly concealed financial information from the commission that should have been disclosed.
Read More
Stitch Fix Inc., a fast-growing and publicly traded firm that uses artificial intelligence to help online shoppers assemble personalized wardrobes, plans to hire as many as 980 workers for new warehousing operations in the Plainfield area.
Read More
The issue looms large for Indiana, where employer-sponsored plans cover 53.3% of the population.
Read More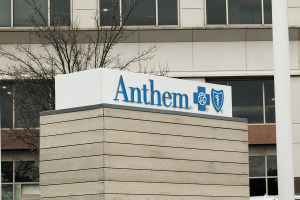 More than 250 workers in Anthem's benefits administration and commercial claims and adjustments divisions won their claims after an investigator ruled in their favor.
Read More
A House committee made significant changes Thursday to the way Indiana would spend proceeds from a proposal to hike the state's cigarette tax for the first time in more than a decade and impose a new state tax on vaping liquids.
Read More
At a time when the country—and many of our leaders—appear to be incredibly divided, we appreciate the effort by Sen. Todd Young and his GOP colleagues to craft a COVID-19 relief proposal they could take to the president.
Read More
The irony of this effort is that Republicans typically are in favor of "home rule" policies and laws, which allow a community to tailor its local government to meet local needs.
Read More
Why do our legislators continue sending Hoosier tax dollars to private schools, rather than spending to improve public education?
Read More
After last month's events at the U.S. Capitol, I find myself asking whether there is room in the Republican Party for those of us who embrace the very values that drew me to it.
Read More
As the work is not getting done and you're bothered by that, it's sucking the energy right out of you.
Read More
Despite the current turmoil in the market, shares of common stock are not lottery tickets.
Read More
When the memes stop, the excitement fades and the GameStop mania has run its course, what will be left is the underlying business.
Read More
The IBJ is a weekly business journal, not a common daily. Calibrate accordingly.
Read More
Upon implementation, carbon emissions would drop by 40% over 12 years, while creating more than 2 million jobs, adding $70-plus billion to our GDP and providing a monthly dividend to all U.S. households—all without introducing a single new regulation.
Read More
Green District plans to take over the space on the southwest corner of Monument Circle that was previously occupied by Au Bon Pain.
Read More
A proposed rezone of the property at 211 1st St. SW in Carmel's Midtown will be introduced at Monday night's Carmel City Council meeting. 
Read More
The development would sit on undeveloped land at the southwest corner of College Avenue and 27th Street, about two blocks south of Fall Creek.
Read More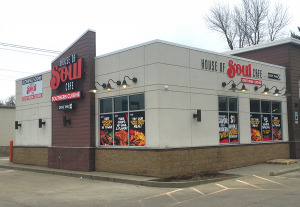 Indianapolis-based owners David Brown, a chef, and Adam Belt, a commercial pilot, are gearing up to open their fast-casual soul food concept in a space that formerly housed a Dunkin' Donuts.
Read More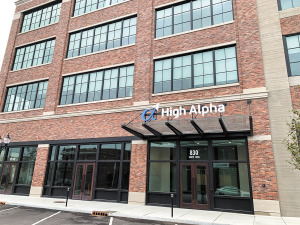 High Alpha has high hopes for Luma, which has nine full-time employees and plans to double its staff size this year.
Read More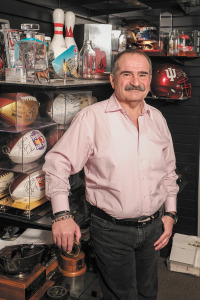 The pandemic that wiped out the nation's sporting and concert events in one fell swoop did serious damage to a lot of bottom lines in 2020, particularly those of Circle City and Fanfare.
Read More