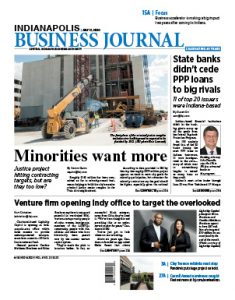 JULY 17-23, 2020
Although the city's $575 million criminal justice center project appears to be on track to meet goals for hiring minority contractors, advocates say the goals should be higher given the national focus on economic equity. Samm Quinn sheds light on the efforts to attract and support minority contractors. Also in this week's issue, Kurt Christian reports that a developer has hit pause on an ambitious plan to add apartments, offices and a hotel to Carmel's Clay Terrace shopping center. And Mickey Shuey sorts through the mess of debt left by retail developer Craig Johnson when he committed suicide in May.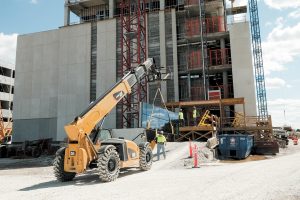 Roughly $162 million has been committed so far to minority-owned businesses helping to build the city's $575 million criminal justice center complex in the Twin Aire neighborhood.
Read More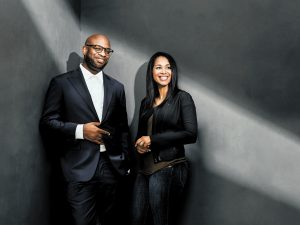 Cincinnati-based Lightship Capital is opening an Indianapolis-area office within three months to provide underrepresented entrepreneurs here access to a $50 million investment fund.
Read More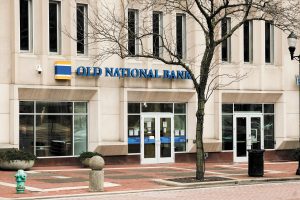 Of the 20 banks issuing the most PPP loans to Indiana borrowers, 11 were headquartered in the state—many of which went to extraordinary lengths to extend as many loans as they could.
Read More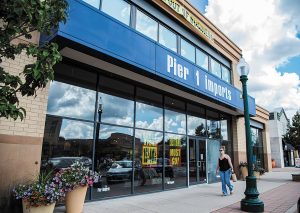 Columbus, Ohio-based Washington Prime Group has told the city of Carmel it has decided to put the brakes on an ambitious plan to diversify the lifestyle center.
Read More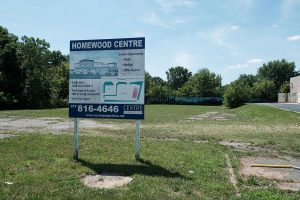 Craig Johnson left behind what court records show is millions of dollars in debt that might not be covered by his estate.
Read More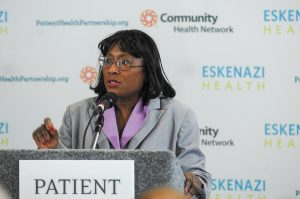 IBJ talked with Caine about her pandemic frustrations, how testing and contact-tracing are going and whether the Indianapolis 500 should run with fans in the stands.
Read More
Cebronica Luft, CEO of the event venue Pavilion at Pan Am Plaza, is on the Downtown Indy Rebuilding and Recovery Committee.
Read More
The Westfield City Council on Monday eliminated Grand Park admission fees for city residents and imposed new oversight of park contracts after a council member alleged the group in charge of baseball operations had diverted almost a half-million dollars from the city.
Read More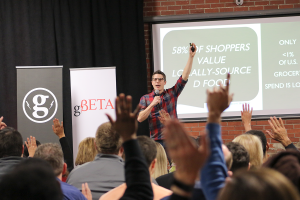 The business accelerator has launched a blitz of business-accelerator programs in Indiana since arriving in the state two years ago.
Read More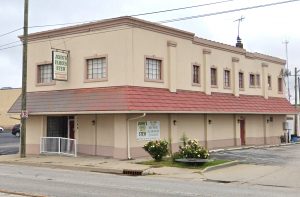 Founded by two brothers from Macedonia, John's Famous Stew became an Indianapolis institution for its devotion to meat-and-potatoes fare.
Read More
Bolstra LLC, a Carmel-based software-as-a-service company, has added an executive who previously held leadership positions at PolicyStat, Aprimo and Software Artistry.
Read More
So far, however, Myers' campaign hasn't generated much excitement. He hasn't connected with Black voters, who are crucial to his chances of winning.
Read More
Here are four recent developments that put me in a better mood.
Read More
This moment in America calls for a deliberate effort to acknowledge the historical record, atone for past racist abuses and heal our national conscience.
Read More
You see, during the 23 years I've worked in nature conservation, I've never seen a Black family by themselves enjoying a stand-alone nature preserve, one that wasn't part of a state or local park.
Read More
If people are burned out, they're less productive and less willing to go above and beyond their job descriptions.
Read More
In addition to my business review, I am taking the time to look at where I am personally.
Read More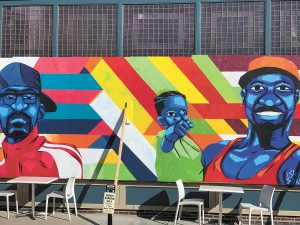 Art and artists have always been a comfort during crises.
Read More
On July 1, Beijing unilaterally imposed new rules that allow it to quash dissent in Hong Kong as the government does elsewhere in China.
Read More
The questions America should be asking are: How do we fight this virus while remaining true to our liberty society? How do we learn about this virus from others, but beat it in a wholly American way?
Read More
As more patients reschedule their surgeries that were postponed due to COVID-19, it is crucial we provide them addiction-free options to manage their pain.
Read More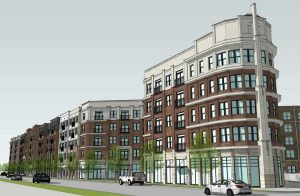 Documents filed with the city show that the apartments would range from studios to three-bedroom units, along with a handful of co-dwelling units.
Read More
Don Steffy, executive director of the Indianapolis Children's Choir, plans to step down at the end of the year after 14 years in the position, the ICC announced Monday.
Read More
The Indianapolis-based Lilly Endowment Inc. on Tuesday announced plans to dedicate up to $20 million to organizations serving youth populations during the ongoing public health crisis.
Read More
The Indy Eleven soccer team got back into action Saturday, opening its 2020 home season before a thinned-out crowd at Lucas Oil Stadium.
Read More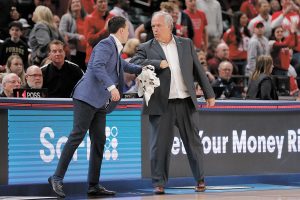 The Spanish flu didn't wipe out as many sporting events as the pandemic of 2020.
Read More