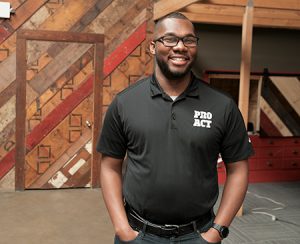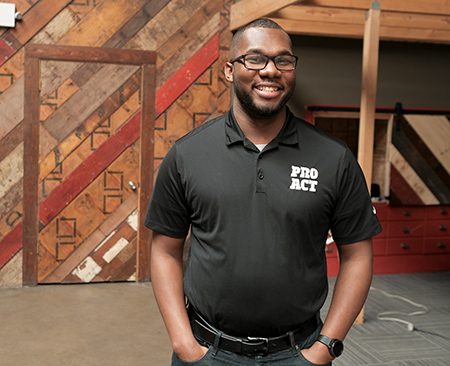 ProAct, an Indianapolis not-for-profit that focuses on engaging at-risk youth and corporations in public service projects, is trying to rebuild after a challenging year in which the entire board quit over disagreements with CEO Derrin Slack.
Read More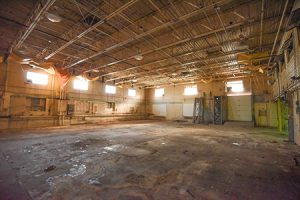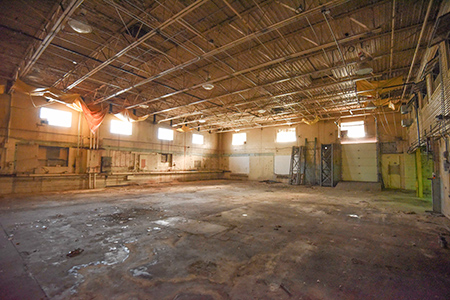 The Lilly Endowment is paving the way for the renovation of a 40,000-square-foot vacant factory in the Garfield Park area into artist studios, performance spaces, a public cafe and more.
Read More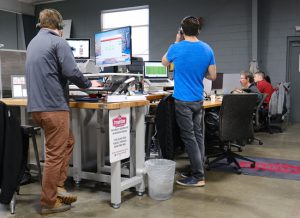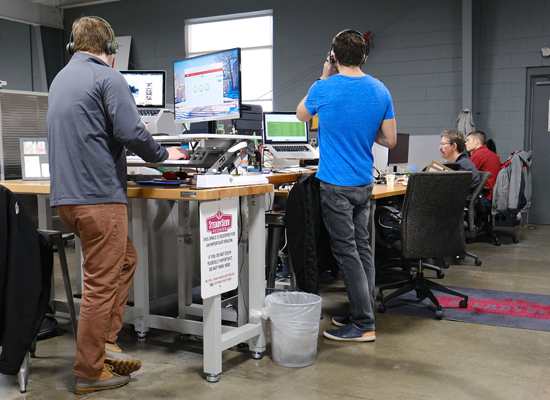 A longtime tech leader has stepped in to try to turn around one of the most-ballyhooed startups in state history but one that has perennially underachieved and burned through $30 million in capital.
Read More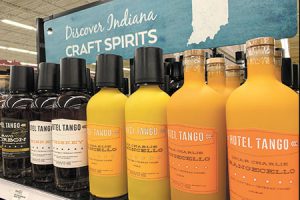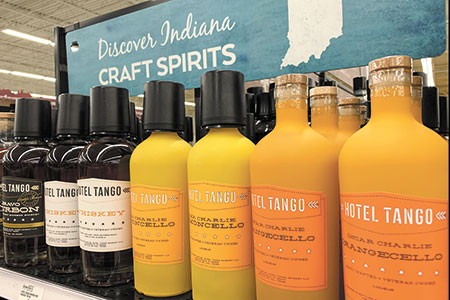 The craft distiller's products already are available at about 700 of the state's 4,000 outlets licensed for retail alcohol sales, but company officials have far higher ambitions.
Read More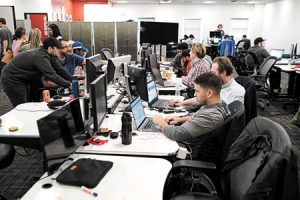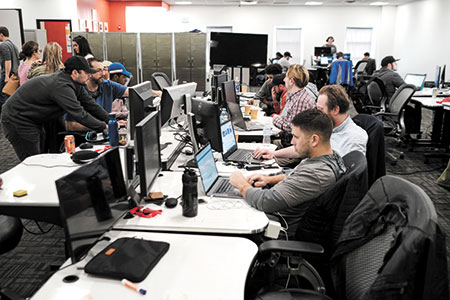 The coding academy is offering part-time boot camps for the first time, introducing a new way for students to finance tuition, and targeting veterans for its programs.
Read More
A bill advancing through the General Assembly would allow PTs to be regulated by their peers, a move that would remove much of the medical hierarchy from the process.
Read More
In January, Hearst and his wife, Sonya, opened A&I Variety Meats and Produce, a grocery at the corner of East 38th Street and North Post Road.
Read More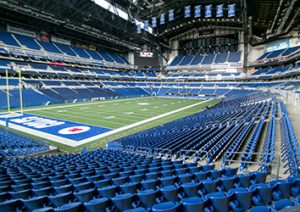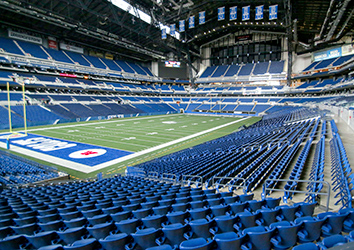 The wireless infrastructure at Lucas Oil Stadium could see significant improvements in the coming months as part of a three-way deal between the Colts, the Capital Improvement Board and Verizon.
Read More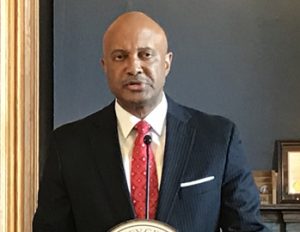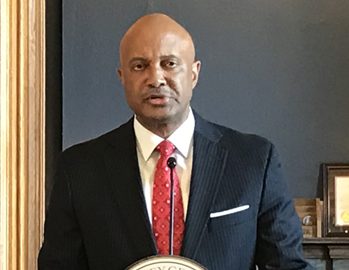 A complaint filed Tuesday by the Indiana Supreme Court's Disciplinary Commission alleges that Curtis Hill committed criminal acts of battery by groping four women at a party after the 2018 legislative session. The misconduct charges could impact Hill's ability to continue serving as AG.
Read More
The Indianapolis Teachers Society, an upstart group led by teachers who had lost faith in the Indianapolis Education Association, launched a push to replace the union earlier this year after IEA's president stepped down amid allegations of financial mismanagement.
Read More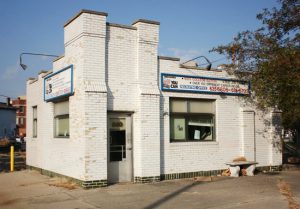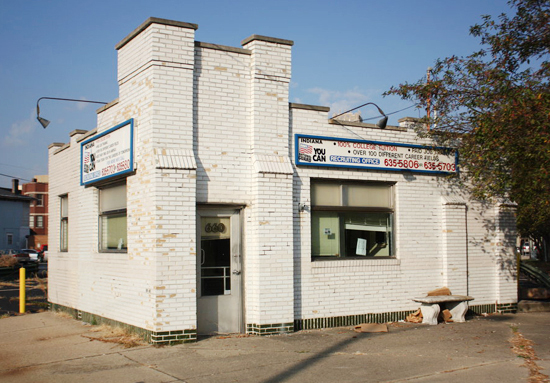 Jason Hartman plans to fix up the turreted downtown building—one of White Castle's first generation of fast-food restaurants—and lease it to a new user as retail, office or live-and-work space.
Read More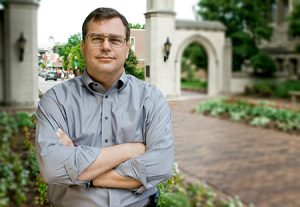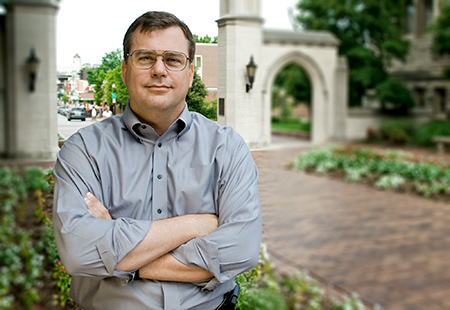 Fred Cate, vice president for research at Indiana University, says data and privacy issues in the United States will always be difficult because an open society means people weigh their independence against the inconvenience of security.
Read More
According to data-threat researcher the Ponemon Institute, you are more likely to have experienced a data breach of at least 10,000 records than you are to have caught the flu this winter—and, mind you, it has been a bad flu season.
Read More

Given the talent shortage in Indiana and nationwide, companies must learn to "build capacity internally," TechPoint CEO Mike Langellier told a crowd at IBJ's Technology Power Breakfast on Friday.
Read More
The customer-service software firm plans to use the investment to add products and sales staff.
Read More
The social media giant said it has found that 40 percent of Americans live in places where there weren't enough local news stories to support its new service.
Read More
It's time for the Hogsett administration to put all the numbers on the table. They may be justifiable. But keeping the public in the dark isn't.
Read More
An efficient, modern space is already paying off for IBJ Media and its employees.
Read More
Through a Next Level Jobs grant, Homesense recently facilitated testing and training on the popular assessment tool Gallup StrengthsFinder, which provided a unique lens for our team to see themselves and others and has deepened our internal relationships and teamwork. This investment wouldn't have taken place without Next Level Jobs.
Read More
In my career, from telecommunications to publishing to baseball, any success I've had has been due in large measure to having a great, focused team that works together on shared goals. Unfortunately, that kind of focus doesn't come easily when employees are parents whose attention is divided between their careers and concerns over child care. […]
Read More
It may be argued that the importance of negotiating for consumer goods, even big-ticket items, is not as important as big business deals. However, most big deals are built on a series of smaller deals that use effective negotiation strategies and techniques.
Read More
From an economist's perspective, the simplest and most straightforward way to speed the evolution from fossil fuels to clean energy—if that is what we want—is by directly taxing the attribute of fossil fuel that is offending: its carbon emissions.
Read More
While Berkshire Hathaway CEO Warren Buffett has achieved well-deserved mythical stature among investors, even the "Oracle of Omaha" makes huge mistakes. Exhibit A is the recent debacle involving his investment in Kraft Heinz. I recently highlighted Buffett's call in his 2018 annual letter to shareholders of Berkshire Hathaway for investors to focus on Berkshire's "forest," […]
Read More
The inter-chamber dynamics are fascinating, but there's no time for petty politics in shaping this budget.
Read More
Fred Glynn's challenge in Carmel is not the incumbent mayor but the epidemic indifference of the city's voters.
Read More
Regarding numerous recent Forefront columns about school funding and teacher pay, there's so much talk. Where does it end? I want to suggest that it is time for Indianapolis to grow up. Many expenses are duplicated in nine township school systems. Is there "top heavy" administration? Are there schools being built when there is an […]
Read More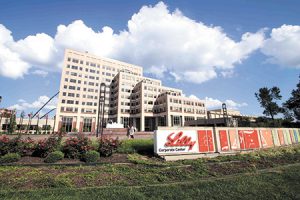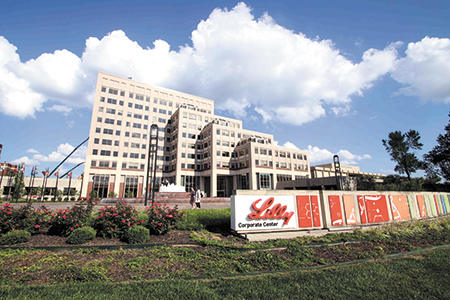 The council voted 19-6 to approve Lilly's request, which is tied to the firm's pledge to spend $91 million on a building at its Lilly Technology Center that will house the company's biosynthetic human insulin production operations
Read More
New annual sales figures solidify Kentucky's reputation as a leader in the comeback of hemp, which was removed from the list of federally controlled substances in last year's federal farm bill.
Read More
The owner of Dean-Webster Legal LLC and her husband bought the 1.7-acre parcel last year and hope to attract other professionals who want a straight shot up Southeastern Avenue to the campus.
Read More
The landfill is teaming up with two energy companies to capture methane at the landfill and convert it into renewable energy. The partnership is seeking a tax abatement on the project.
Read More
Indiana Black Expo said it plans to spend $4 million to renovate the Crossroads Bible College building in several phases.
Read More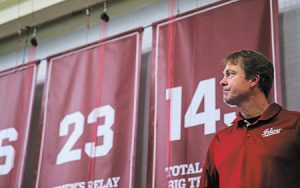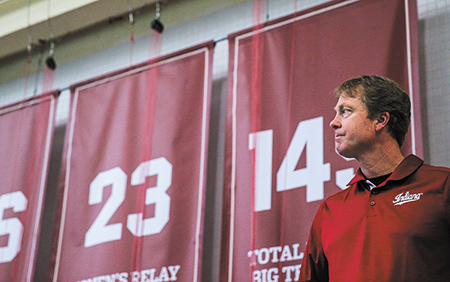 Ray Looze made Indiana a powerhouse again. Even Marge Counsilman would approve.
Read More