MARCH 8-14, 2019
John Russell reveals what has become of the partnership between St. Vincent and Tandem Hospital Partners, which embarked in 2017 on an aggressive mission to develop tiny "neighborhood hospitals" around the Indianapolis area. Tandem essentially has fallen apart, leaving St. Vincent scrambling to take over operations the hospitals. Also in this week's issue, Anthony Schoettle reports on the major milestone notched by fledgling Indianapolis-based software company Kerauno: It has landed a $25 million Series A round of venture capital, believed to be a record for Indiana software companies. And Greg Andrews explains how the head of Steak n Shake is planning to whip up a turnaround.
The communications-workflow software is super-charging its growth with what many believe is a record haul of venture capital, in the form of a $25 million Series A round of funding.
Read More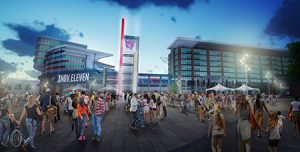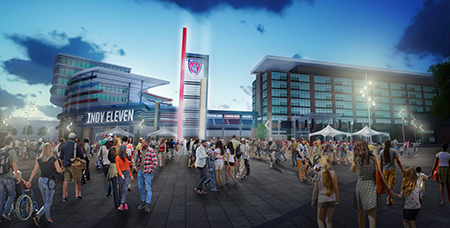 The Indy Eleven would likely need the $150 million soccer stadium proposed by owner Ersal Ozdemir for only about 20 matches a year.
Read More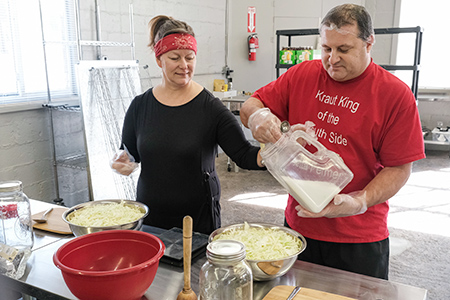 The Food Beauty Center, a new food-focused makerspace in Garfield Park aims to serve entrepreneurs two ingredients for success—collaboration and commercial kitchen space.
Read More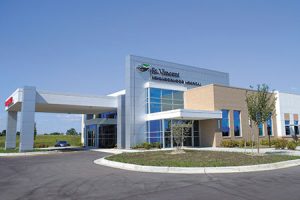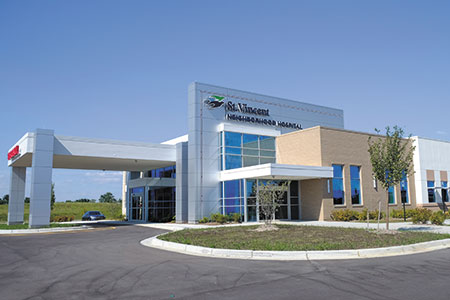 Just 20 months ago, Tandem Hospital Partners had set up a joint venture with St. Vincent to develop a series of tiny hospitals. Today, the results are far different from what either company probably imagined.
Read More
There is a show business element to presidential politics that causes serious proposals and serious candidates to get lost.
Read More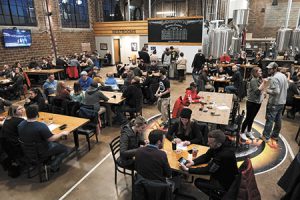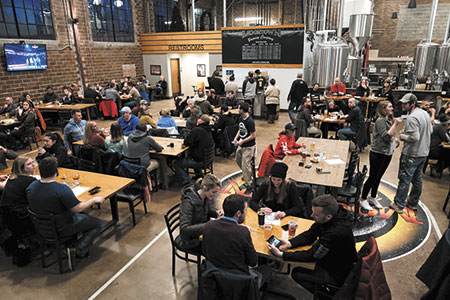 Three more suburban communities are seeking to impose a food and beverage tax to help fund infrastructure, public safety and quality-of-life improvements.
Read More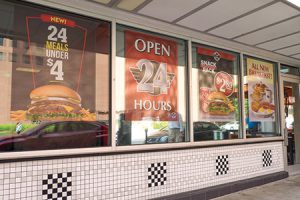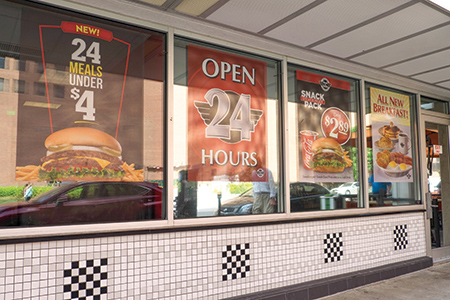 What's wrong with Steak n Shake? Sardar Biglari says a key problem is a failure to upgrade kitchen equipment and design, leaving the chain with "high-cost, labor intensive, slow service."
Read More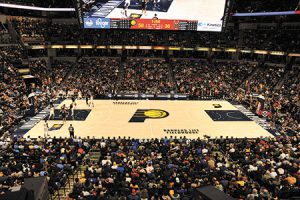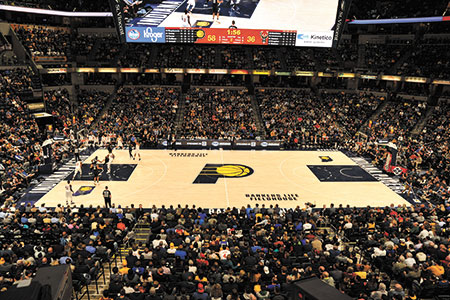 The president of the Capital Improvement Board said negotiations on a 25-year deal with the Indiana Pacers are progressing, but a final pact is likely months away.
Read More
Indy Chamber Chief Policy Officer Mark Fisher injects a little fund into the organization's legislative updates in the form of hip-hop references.
Read More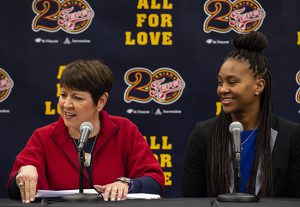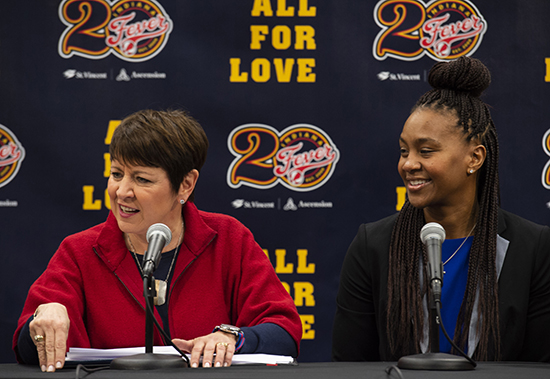 The former chancellor of Western Governors University Indiana and a former superstar player were named Monday to oversee operations of the city's WNBA franchise.
Read More
Carrie Griffith thought there would be a demand for her photo editing and cataloging app, Little Nugget, which she developed during her first child's nap time. But even she has been surprised at how quickly her new business has grown. Now she's looking for funding to speed up growth even more.
Read More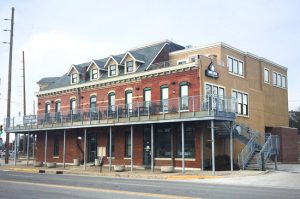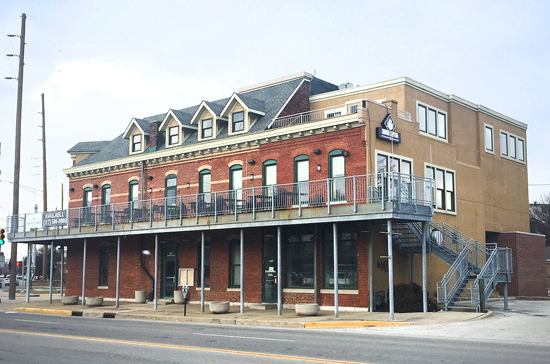 The Kurt Vonnegut Museum and Library is hoping to raise $1.5 million to acquire the building, which would house the museum and a cafe operated by the owners of Bluebeard restaurant.
Read More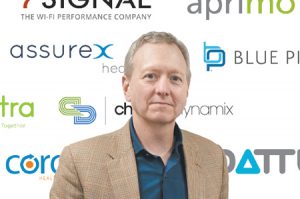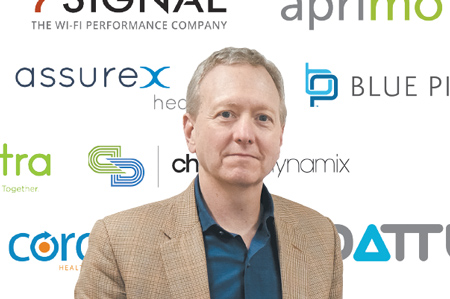 Allos Ventures makes investing in early-stage companies look easy. National data shows it is not.
Read More
While top-tier banks are getting more crypto-curious—JPMorgan rolled out a prototype digital coin last month—most see the growing number of companies in the industry as they have since day one: ticking regulatory time bombs. 
Read More
Old National has undergone a transformation since Jones joined the bank, shifting from low-growth markets to entering markets that offered a better opportunity for growth.
Read More
Candlewood plans to use the money for extensive renovations at its 142-room property.
Read More
Centier is a family-owned bank with 61 Indiana offices, including two in Zionsville and one each in Indianapolis, Carmel, Fishers and Westfield.
Read More
When the governor returns from a nine-day trade mission to France, Belgium and Germany, we hope he'll not just testify in favor of a stronger bill but meet with legislative leaders one on one to emphasize the importance of passing the hate crimes bill that the business community wants.
Read More
Our way of life, and government, breeds success, contrary to what the elites would have you think.
Read More
The GOP's dogmatic approach will fail. In the short term, it will chip away at lawmakers' credibility among voters until elected leaders' lack of responsiveness drives citizens to demand change.
Read More
The legalization of VGTs would generate millions in new revenue from gambling taxes and fees, money that could be used to fund local roads, schools, and other essential local and state needs without raising taxes.
Read More
Trusting in yourself means you can trust your inner voice. So when you hear it say, "I need help" or "I don't know" or "What am I missing?", trust it and look around your room of learning.
Read More
After several years of Republican supermajorities and control of the Governor's Office, the GOP policy agenda has little remaining that might be as objectionable to Democrats as, for example, right-to-work legislation, which sparked the historic 34-day Democratic walkout in 2011, or the repeal of common construction wage laws in 2015.
Read More
Rational people don't risk what they have and need for what they don't have and don't need."
Read More
full-service restaurants in New York City employed 3,000 fewer workers in December 2018 than in December 2017; the city increased the minimum wage from $11 an hour to $13 in 2018.
Read More
In today's economy, the best way to build a broader tax base and a more dynamic business community is to embrace a diverse workforce.
Read More
The move comes at a time drug makers, especially those that make insulin, are facing withering criticism for raising prices.
Read More
The founder of the local alternative weekly revealed Monday that the publication has radically shifted its business model in the wake of news that it has discontinued its print edition after 29 years
Read More
The developer behind the $5.4 million plan to convert Castleton Extended Stay into senior living units is seeking a three-year tax break on the project.
Read More
Indiana University has renamed its School of Public and Environmental Affairs after alumnus and former U.S. Treasury Secretary Paul O'Neill.
Read More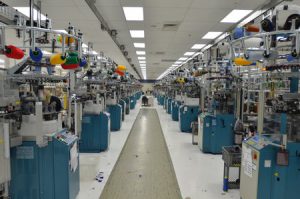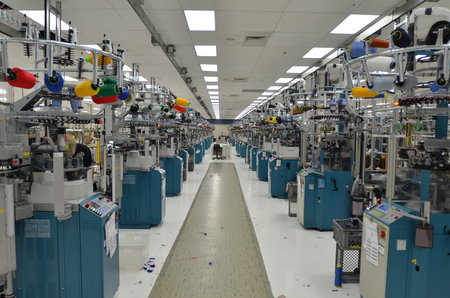 Martinsville-based For Bare Feet Inc., a 35-year-old manufacturer and distributor of novelty socks, has been sold.
Read More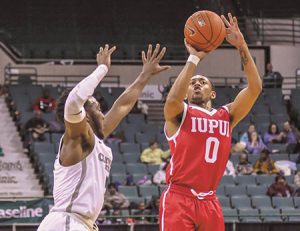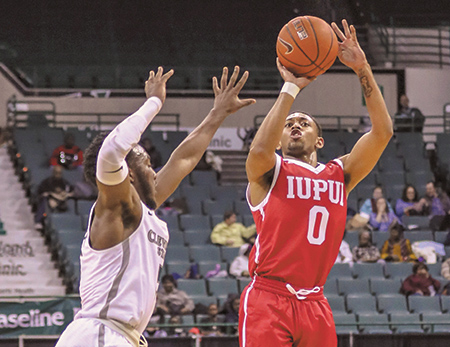 Former Indiana high school players are making a difference at schools large and small.
Read More