MAY 3-9, 2019
Lindsey Erdody explains all of the ways gambling could change in Indiana after a seismic legislative session, including how you could bet on sports. Also in this week's issue, Samm Quinn details the latest battle in Zionsville over proposed development downtown. This $40 million project is inspiring familiar opposition from a lot of the same folks who have fought previous proposals. But this one might have more momentum than the rest. And Anthony Schoettle reports that many companies are experiencing sticker shock from subscription software.
The software as a service—or SaaS—market is going gangbusters.
Read More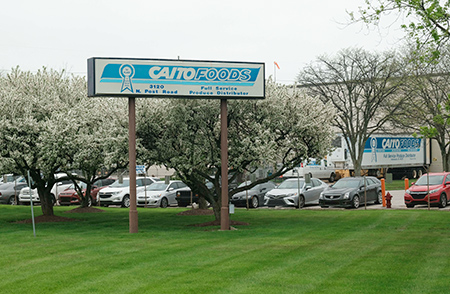 Develop Indy, the economic development arm of Indy Chamber, is connecting businesses with PACE, a not-for-profit that helps people coming out of the criminal justice system re-enter the community.
Read More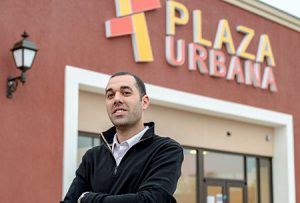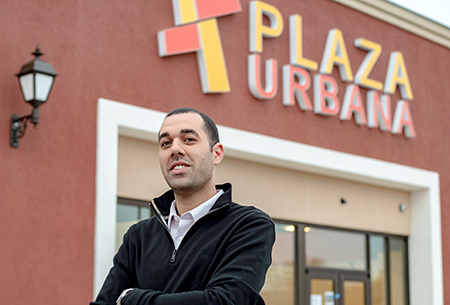 Following a multimillion-dollar renovation, a far-east-side building that was on track for demolition is set to emerge as a retail-startup hub that supporters say could revitalize a neglected part of town.
Read More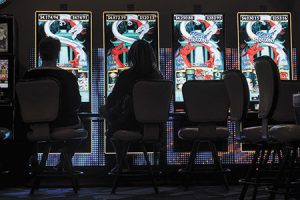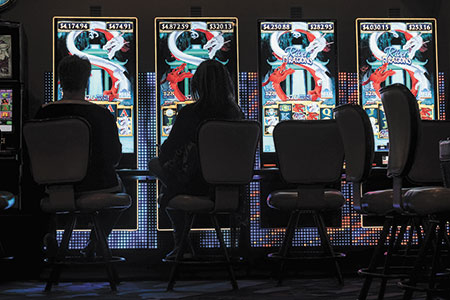 Some observers say the upcoming changes are the most significant in the industry since the Legislature authorized riverboat casinos in 1993.
Read More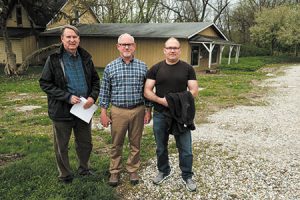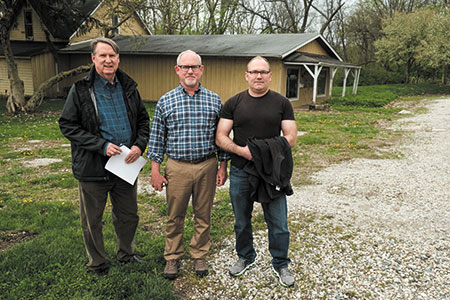 But the mixed-use project called Sycamore Flats, filed by Carmel-based J.C. Hart Development, appears to have more momentum than past proposals opponents or local officials rejected.
Read More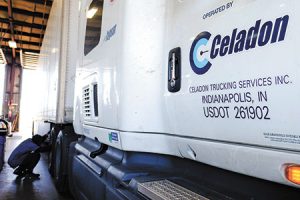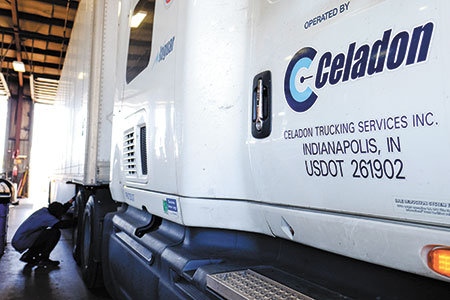 The Justice Department's April 25 press release—which announced Celadon had admitted to the fraud and agreed to pay $42 million in restitution—closes by noting that the investigation is ongoing.
Read More
The 2019 legislative session ended April 24—five days ahead of the statutory deadline—with hundreds of bills sent to Gov. Eric Holcomb for his consideration.
Read More
Megan Glover started 120WaterAudit in 2016 with the idea of targeting residential consumers nationwide with a water-testing kit that cost $120 every four months. But the company has pivoted to work largely with municipal water utilities and governments.
Read More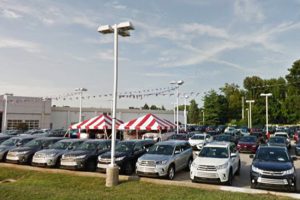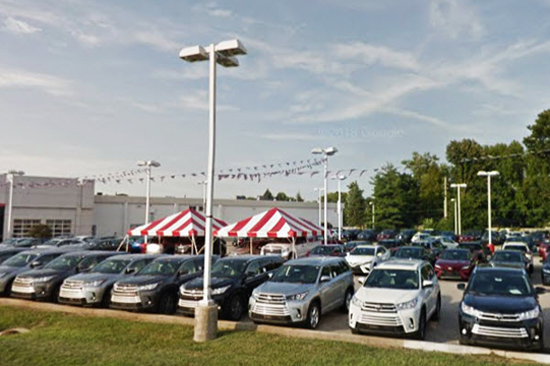 Most of the area's largest car dealers are being sued for charging document-preparation fees that appear to violate state law. But Indiana lawmakers just passed a bill to the governor that would legalize the practice.
Read More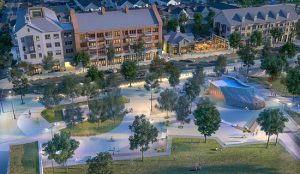 Carmel-based Old Town Cos. plans to develop a mix of apartments, condos, shops and restaurants directly north of the $35 million Grand Junction Plaza project, which was funded by city officials last month.
Read More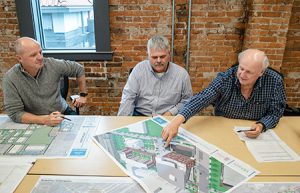 Beyond the 1,500-acre industrial park near Indianapolis International Airport, the developer has launched a broad range of residential and commercial projects in Marion and Hamilton counties, from the redevelopment of the Milano Inn site downtown to the Grand Park Events Center in Westfield.
Read More
The seller was The Sanders Trust of Birmingham, Alabama. The trust—co-founded by Hall of Fame National Football League quarterback Bart Starr—acquired the building in 2009.
Read More
The project created 40 apartments, which are spread across two restored historic structures and new construction on the downtown square.
Read More
Chelsea Ringlespaugh Spickelmier and Nicholas Mollmann are new associates in the law firm's Indianapolis office.
Read More
Richard Lugar, the former mayor of Indianapolis and six-term U.S. senator who died April 28, set so many good examples for us to follow that it's impossible to address them all in one place. But we hope the tributes and recollections that have poured forth since his passing impart some lessons that will stick. Lugar […]
Read More
Civic engagement and good character are important values from which he never strayed.
Read More
The census is supposed to count "heads"—the number of people in a given area. There is no use of census data that requires knowing how many of those residents are citizens.
Read More
More politicians should study the legacy of this great statesman. I hope it will play a part in the renaissance of thoughtful, reasoned political debate and bipartisan governance.
Read More
My clients and I spend a lot of time working on the balancing act of spending enough while they are healthy vs. saving for the possibility of living longer.
Read More
Where do dire prognosticators go wrong? We think it comes from seeing the world economy as a zero sum-game.
Read More
So what made this session—which, from the outside at least, looked much like sessions of the past—more enjoyable for lawmakers?
Read More
Ground-making takes courage, vulnerability and commitment. It is hard work in messy spaces. I was reminded of just how messy during my 2-1/2-day experience with Brene Brown, a social work researcher who speaks and writes about vulnerability and shame.
Read More
What's special about Carmel, and Midtown in particular, is that it illustrates the transformative power of cohesive mixed-use redevelopments in suburban settings.
Read More
CEO Brian Payne, an extraordinary visionary, has more great ideas, creative- and coalition-building talent than any politician on the horizon.
Read More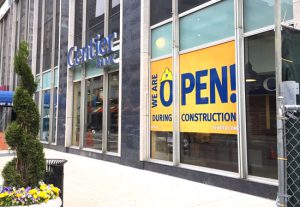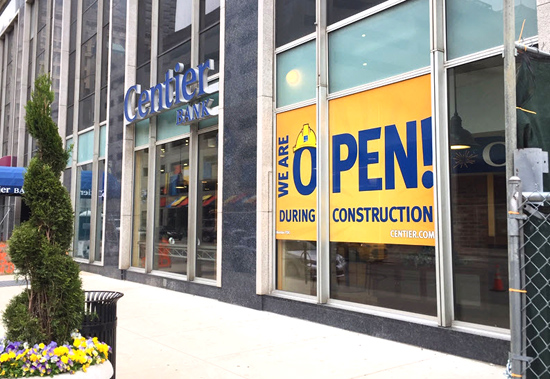 After a legal battle and mediation, Centier Bank plans to relocate its branch while the owner of the historic tower at Pennsylvania and East Washington streets prepares to revamp it as a swanky hotel.
Read More
After a six-month national search, WFYI Public Media has named Greg Petrowich as new CEO.
Read More
Reporter John Russell won four awards, while the newspaper's art team swept the Page 1 design category, at the Best in Indiana competition hosted by the Indiana Professional Chapter of the Society of Professional Journalists.
Read More
A Florida-based theme restaurant chain licensed by the Ford Motor Co. has chosen Hamilton Town Center in Noblesville for its first location in Indiana, mall owner Simon Property Group announced Monday.
Read More
The new pay-as-you-go pricing puts Pacers Bikeshare more in line with the pricing model used by scooter companies Bird and Lyft, which have eaten into the program's business.
Read More
What else for the team owned by the guy who just bought John Lennon's piano?
Read More