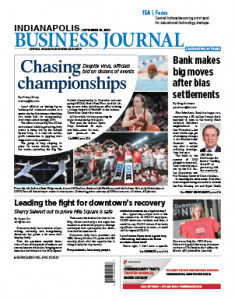 SEPT. 25-OCT. 1
In this week's issue of IBJ, Mickey Shuey reports that local officials led by the Indiana Sports Corp. are betting big on the city's continued success as a sports city by submitting dozens of bids to host championship level sports events. Greg Andrews explores the major steps that Muncie-based First Merchants Bank is taking to settle investigations that it engaged in redlining majority-Black Indianapolis census tracts. And Lindsey Erdody features in-depth discussions with Republican Todd Rokita and Democrat Jonathan Weinzapfel, the major party contenders for Indiana's attorney general.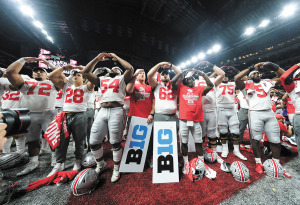 Local officials are betting big on Indianapolis' continued success as a sports city by submitting two dozen bids for championship-level events slated through 2030.
Read More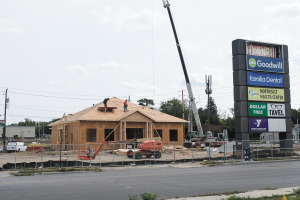 First Merchants has begun constructing a $2 million branch that's expected to open in the mostly Black Avondale Meadows neighborhood in late November. It's he most visible sign yet of sweeping changes at the Muncie-based financial institution after it settled redlining investigations last year.
Read More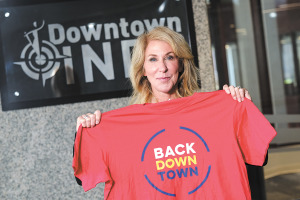 Sherry Seiwert spoke with IBJ recently about what her organization is doing to help the city bounce back.
Read More
The former congressman and secretary of state entered the race in May just before the filing deadline because he believed the GOP incumbent, Curtis Hill, was no longer suitable for the office.
Read More
When the former Evansville mayor announced his candidacy in December, he believed he'd be facing embattled Republican incumbent Curtis Hill. Instead, is running against Republican Todd Rokita.
Read More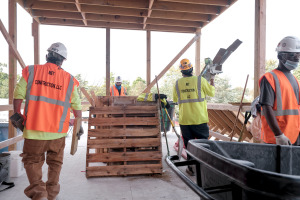 But not everyone agrees the change will make a significant difference in ensuring the city's bidding process is more inclusive, and they argue more work needs to be done.
Read More
The pandemic has forced the haunted attraction in Anderson to make dozens of adjustments—including buying a fogging machine that will disinfect the attractions every night—to try to keep staff and customers safe.
Read More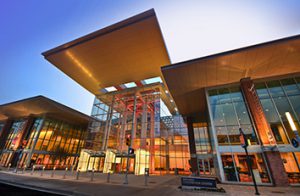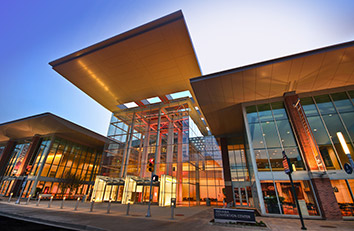 Indiana Sports Corp. released a 16-page proposal Friday that calls for turning the convention center's exhibition halls and meeting rooms into basketball courts and locker rooms. There would be expansive safety measures and daily virus testing.
Read More
Loftus Robinson LLC partnered with an Indianapolis hotelier late last week to shore up financing for the project at the southeast corner of 16th and Main streets. Construction has been stalled since July 2019.
Read More
The owner of a Greenfield insurance and financial business was charged Wednesday with stealing $1.2 million from clients in a securities and investment fraud scheme.
Read More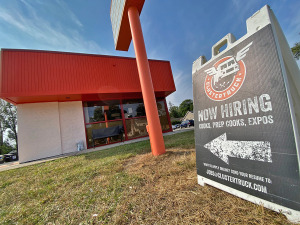 ClusterTruck plans to start deliveries in Broad Ripple on Monday and in Fishers on Oct. 8, marking an expansion of the food-delivery company's suburban Indianapolis footprint.
Read More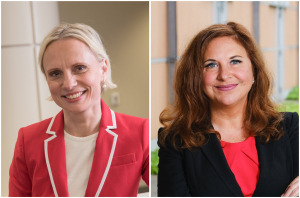 In the first general election debate in Indiana's hotly contested 5th Congressional District, the candidates traded attacks and drew clear distinctions between each other's policy positions.
Read More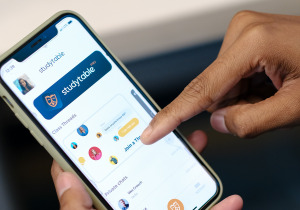 Here are six companies and one not-for-profit organization from central Indiana that are experimenting in the ed-tech sector.
Read More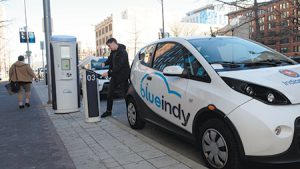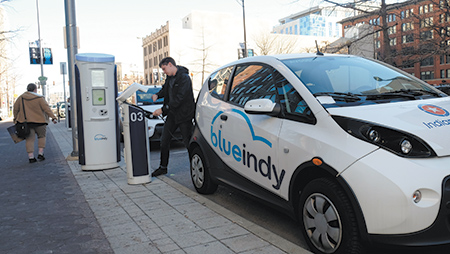 After issuing a request for information and performing an infrastructure analysis, the city said it found that the existing charging stations "perform at a level below what is considered viable for reuse."
Read More
The city intentionally took down its website Friday morning after an apparent hack, according to a city spokesman.
Read More
Lumatic, which launched in 2016 and has eight employees, offers a platform that allows groups to book professional freelance photographers and share the photos they take widely.
Read More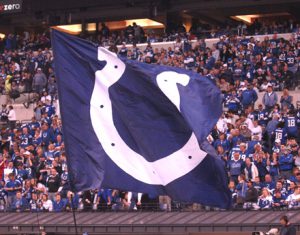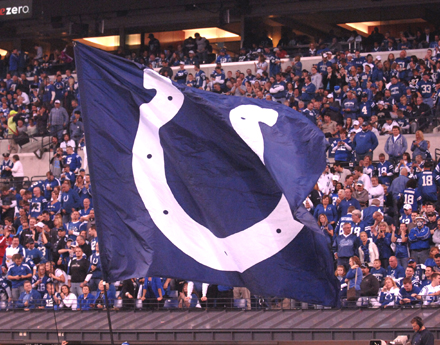 We don't begrudge the health department for setting limits. Big crowds can fan the spread of the coronavirus, and many NFL and USL Championship teams aren't permitting any fans to attend. But the sudden shifts fuel a perception that health officials are pulling numbers out of a hat, rather than making carefully thought-out judgments.
Read More
Crisis often can lead to positive change. We have a responsibility to act and act now.
Read More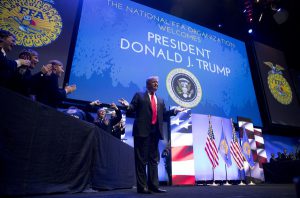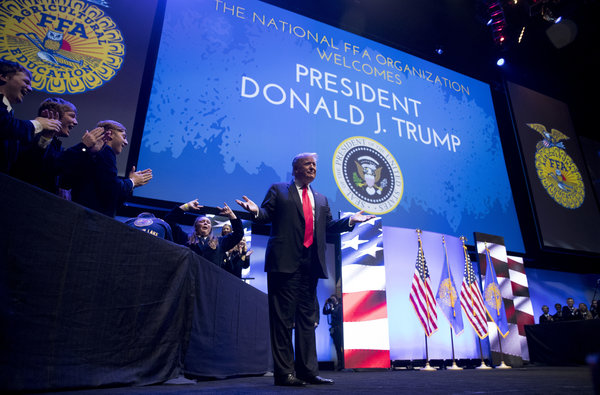 Some of us fear the Democratic candidate's positions on a number of issues, both foreign and domestic. However, I believe the long-term damage Trump would do our democratic republic form of government is more worrisome than policy differences.
Read More
Let's face it. A vote for Trump is a vote for a man we suspected four years ago would not be worthy of our trust. The only difference now is that we know for certain that Trump is not worthy of our trust. We cannot plead ignorance.
Read More
Creating a sense of belonging can go a long way toward creating that sense of engagement, but it can be a little more challenging through a computer screen.
Read More
The letter "K" is a vertical line with two 45-degree lines slanting from the middle, one upward and one downward, and unfortunately it best describes the paths of the economy and stock market.
Read More
Let's offer any household that moves to Indiana in 2020 or 2021 and earns $1 million or more, a zero tax rate on their income above $1 million for two years.
Read More
At a time when Black Americans had few job options, DeBow dreamed of flying and beat the odds to achieve his dream.
Read More
Most county officials in southern Indiana as well as non-urban legislators are Republicans. But those Republicans are not like the Republicans of the past.
Read More
The new occupancy limit is the latest development in the see-saw saga of the soccer club's attendance during the pandemic.
Read More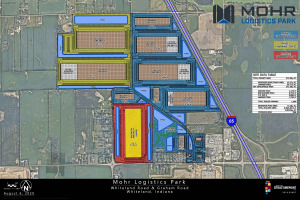 Dallas-based Mohr Capital has already broken ground on the first building in the master-planned Mohr Logistics Park—a 1 million-square-foot distribution center for Cooper Tire—and has several more in the early planning stages.
Read More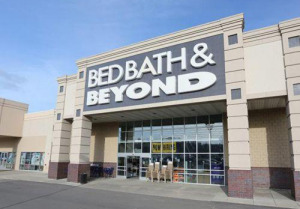 Bed Bath & Beyond Inc. on Tuesday revealed the first 63 closures of the 200 that are planned nationwide over the next two years. The stores on the initial list will close by end of this year.
Read More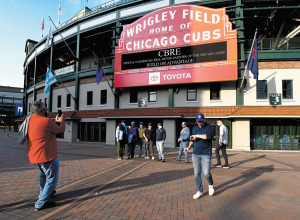 This could be the year of an all-Chicago World Series between the Cubs and White Sox. The only other time that happened was 1906.
Read More