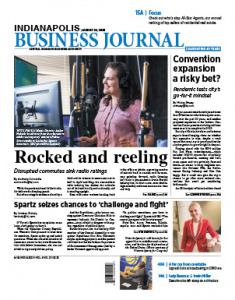 AUG. 28-SEPT. 3, 2020
Anthony Schoettle reports this week on the radio industry's attempts at recovery after the pandemic gutted ratings and ad revenue in April and May. The numbers are getting better now that some folks are back to their regular commutes, but the pandemic's timing couldn't have been worse. Also in this week's issue, Mickey Shuey examines the competing views of the wisdom behind expanding the Indiana Convention Center. And Kurt Christian explains how Noblesville officials are approaching planning for an 11-acre community gateway project south of downtown.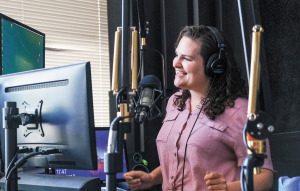 After seeing its audience sliced by a third and its revenue in some cases cut in half in April and May, the ever-resilient radio industry has shaken the cobwebs out of its head and is standing upright.
Read More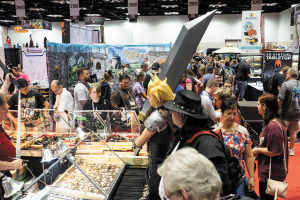 Overall attendance at Indiana Convention Center events has stagnated, but annual major conventions have seen explosive growth.
Read More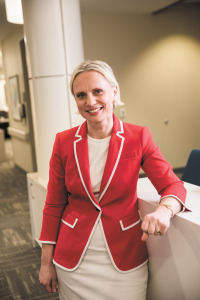 In both her business and governmental careers, Spartz is not afraid to disagree with anyone, regardless of political party.
Read More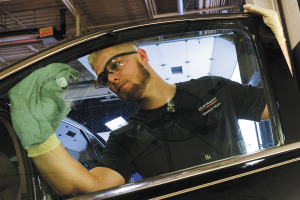 The company says sales are up after an earlier drop-off, and it hasn't yet seen a spike in delinquencies or defaults among credit-challenged borrowers, who represent its core customers.
Read More
To plan development, mayor is scheduling public-input sessions that will shape a request for proposals the town plans to issue within six months.
Read More
Bryan Smith joined Hard Truth Distilling Co. in 2015 as a distiller, despite never having actually made spirits before.
Read More
He is remembered today as one of the principal builders of Indiana diesel-engine manufacturer Cummins, a worldwide religious leader, and the man who made Columbus, Indiana, America's sixth most architecturally significant city.
Read More
The NCAA and the Indiana Sports Corp. both said they're still planning for the Final Four on its original dates. Some sports business experts wonder whether the college basketball tournament could benefit from a "bubble" strategy like the NBA or NHL.
Read More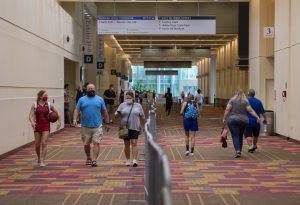 The pandemic hasn't stopped all hospitality business in Indianapolis. Nearly 40,000 people have visited downtown since the beginning of July for events at the Indiana Convention Center or at major hotels.
Read More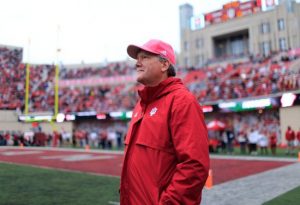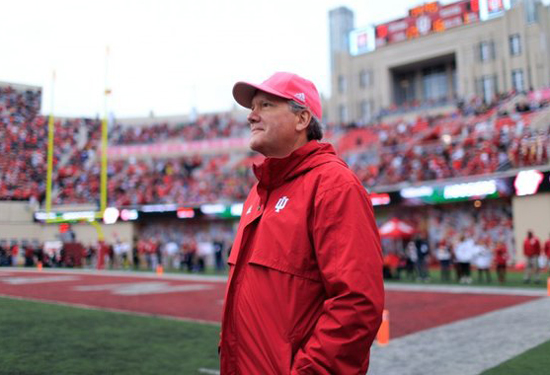 Fred Glass, 61, will become a partner at Taft Stettinius & Hollister, where he will operate a general business law practice, while also handling matters related to higher education, employment, government matters, sports, media and entertainment.
Read More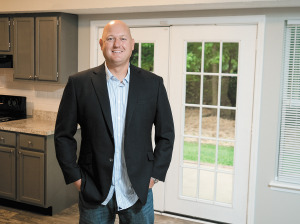 Dennis Nottingham's Indy Home Pros Team claims the No. 1 spot (again) on the teams list, while Jennil Salazar of RE/MAX Ability Plus repeats for the second year as the top IBJ All-Star solo agent.
Read More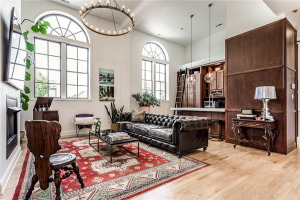 Tall ceilings, large windows and a great balcony attracted Bryan Bisson to a four-story condo on Alabama Street.
Read More
The number of applications is more than triple what the state expected last month when it rolled out the program, which provides up to $500 in assistance a week for up to four weeks.
Read More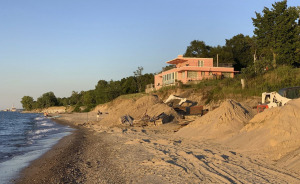 The Wieboldt-Rostone House and the Florida Tropical House were featured in the 1933 World's Fair in nearby Chicago but were moved after the fair closed to lakeside property that's now part of the Indiana Dunes National Park.
Read More
So far, Elanco has been a textbook case for the benefits of spinoffs—for both the parent company divesting the business and the division gaining its independence.
Read More
He established six new schools—including the Lilly Family School of Philanthropy on the IUPUI campus, the first of its kind in the nation. He also established the highly acclaimed Hamilton Lugar School of Global and International Studies on the Bloomington campus, bringing IU's many international assets together under one roof.
Read More
It's time for policymakers and Hoosiers all over our state to embrace a future built on reliable technologies that are now more affordable than ever. It will mean low-cost energy production, more Indiana jobs, and financial rewards for both communities and landowners.
Read More
Indiana's property tax caps raise the stakes. Increasing property tax rates to make up revenue can simply push more properties to their caps. Because of this, Indiana's urban counties are already prone to cycles of rate hikes, cap losses and growing financial distress.
Read More
The three-day, $2-to-$60 rocket-ship ride for KODK speculators proved to be short-lived.
Read More
If you are a senior leader at a company or a business owner, look around at the people you work with. Who is engaged versus disengaged? The answer might surprise you.
Read More
Few fallacies are repeated more often than the myth that massive government stimulus packages are necessary to sustain the economy during a recession.
Read More
I really enjoyed last week's Greg Morris column [Government overreach is harming restaurants]. It struck a chord with me because you have a perfect opinion, where others can't see the entire picture.
Read More
We are facing lost taxes, lost business payroll taxes, reduced housing appraisals, and flight to safety here, and 2-3 years to right-size it is optimistic, not a "V" recovery.
Read More
A special note of thank you to IBJ and Dr. Richard Gunderman for his recent article "Caleb Mills, architect of Indiana's public schools." Caleb Mills is a little-known Hoosier, but we owe him a debt of gratitude.
Read More
The broadcast of Sunday's race delivered a huge rating in Indianapolis, but overall viewership was likely hurt by a tougher a slate of competition from other sports, including NASCAR.
Read More
The city allocated about $1 million of its Coronavirus Aid, Relief and Economic Security Act funds to the effort.
Read More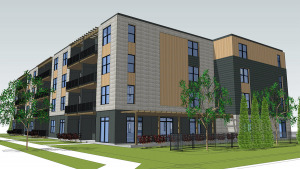 Indianapolis-based TWG Development expects construction to begin within 15 months if it can offset costs by landing affordable housing tax credits.
Read More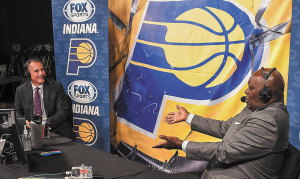 Tipoff is nearing. The Indiana Pacers face the Miami Heat in a playoff game in an hour and all is ready for the TV broadcast team of Chris Denari and Quinn Buckner. There's the huge screen before them, plus additional smaller monitors. There are the chairs each man will use—12 feet apart. The crew is […]
Read More