AUG. 29-SEPT. 4, 2016
OneAmerica Financial Partners Inc. is getting out of the mutual-fund management business after 26 years—a decision that will lead to the dissolving of four funds with a total of more than half a billion dollars in assets. Jared Council explains what's behind the move. Also in this week's issue, Scott Olson recounts the rapid growth of Broad Ripple Chip Co., which now has a deal to distribute out of state. And in Focus, Scott elaborates on the latest phase in the revival of the Herron-Morton neighborhood and new construction booms and retail rebounds nearby.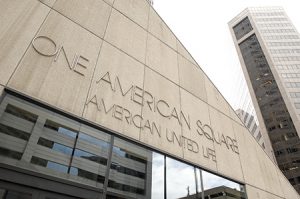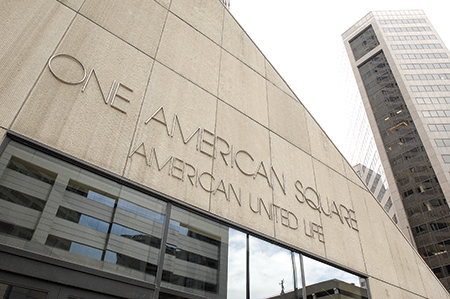 OneAmerica Financial Partners Inc. is getting out of the mutual-fund-management business after 26 years—dissolving four funds with a total of more than half a billion dollars in assets.
Read More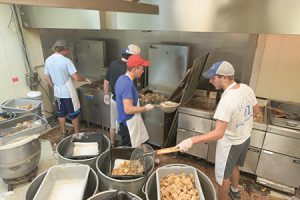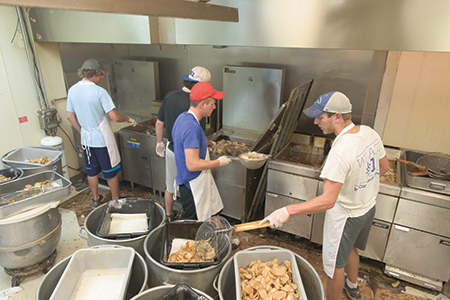 The manufacturer of gourmet potato chips is branching out across Indiana and into Ohio to introduce its original and sweet and spicy flavors to a broader audience.
Read More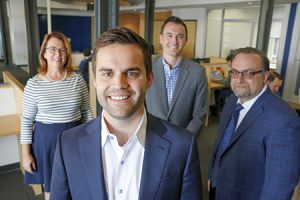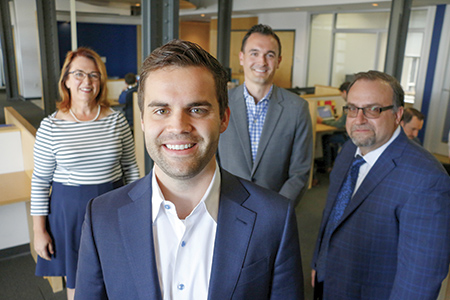 At age 25, Patrick Sells is founder and CEO of a namesake company that has become one of the city's biggest and fastest-growing digital marketing firms.
Read More
Conveniently located just west of Interstate 65 between State Road 32 and State Road 39, the 1,250-acre Lebanon Business Park is already home to several large food manufacturers.
Read More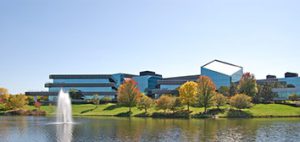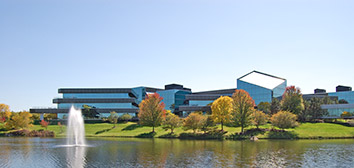 European antitrust officials decided this month to launch a full-blown investigation into the proposed merger Dow Chemical Co. and DuPont Co.
Read More
Emmis CEO Jeff Smulyan, who rolled out a buyout offer for the company this month, says its investments in NextRadio and Digonex are years away from paying off.
Read More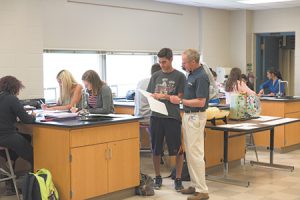 Enrollment at the newest of Ivy Tech Community College's 32 campuses is growing, despite falling attendance at some of the college's other locations.
Read More
Tarkington, named America's greatest living writer in 1922, won two Pulitzer Prizes.
Read More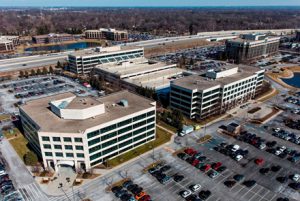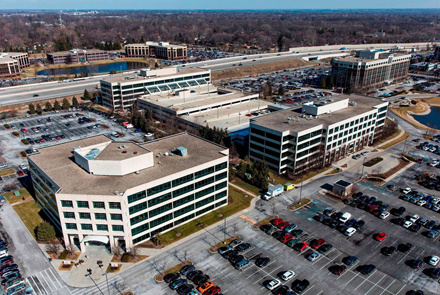 A partnership involving a local firm has acquired the eight-building complex from Duke Realty Corp., and is planning an amenity center for dining, fitness, conferences and workplace collaboration.
Read More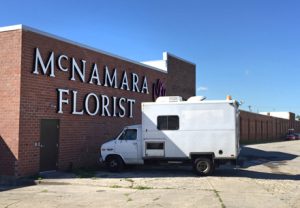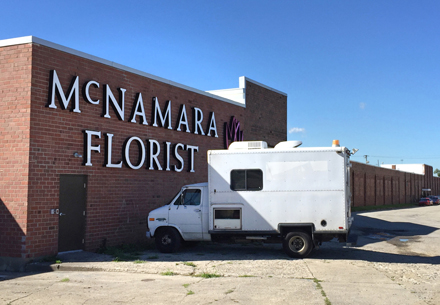 The Indy area's largest florist has completed moving its headquarters and distribution operations from Fishers to an area near downtown in need of revitalization.
Read More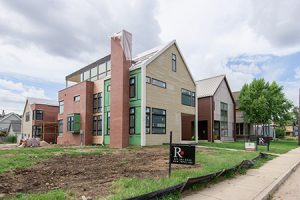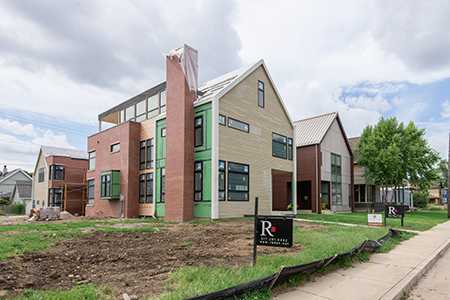 A growing number of pricey new homes are cropping up in the historic Herron-Morton neighborhood, bolstered by the strength of the downtown housing market and the rejuvenation of East 16th Street.
Read More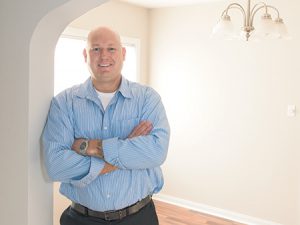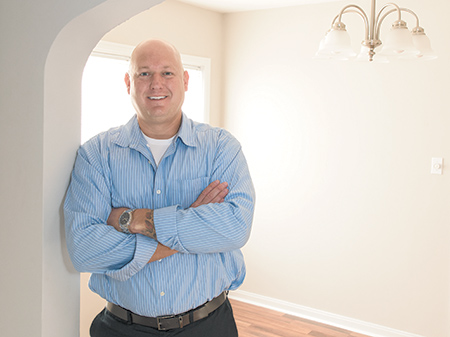 For the first time in almost a decade, there's a new group at No. 1 in the IBJ All-Star team ranking: Dennis Nottingham's Indy Home Pros Team. Meanwhile, there's a familiar name atop the list of solo agents.
Read More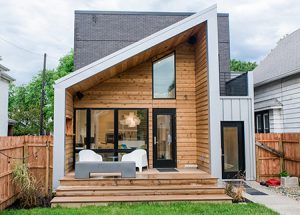 Realtor Joe Shoemaker spends most of his days studying home interiors and exteriors. That's why he opted for a minimalist approach when he constructed his Fletcher Place abode.
Read More
Children remain neglected by clinical pharmacology. They are a vulnerable and inconvenient population for medical research, especially outside developed economies.
Read More
Often, as with age restrictions on sales of certain substances, laws are genuinely motivated by concerns for children; in other cases, pious pleas to "think about the children" mask different agendas.
Read More
Beginning in 2012, the Indiana inheritance tax was first lowered and then repealed for the surviving families of those dying after 2012. This was a victory for the Hoosier citizenry, especially farmers and landowners.
Read More
If it seems like these ginormous jackpots are becoming more frequent, you're right.
Read More
Economists invented GDP, then left it lying around for politicians to misuse and mangle to justify whatever they want to do!
Read More
While IU President Michael McRobbie has put in a solid performance, unfortunately he just doesn't understand much about startups and early-stage companies.
Read More
I can't find fault with the developers of the southwest parcel of land at 86th & Meridian
Read More
A new pub or restaurant can become a strong part of a community.
Read More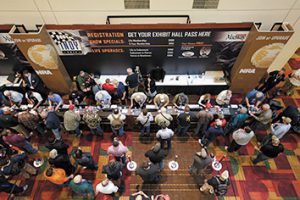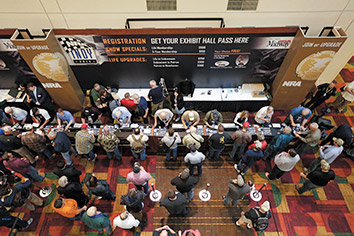 Visit Indy CEO Leonard Hoops told Capital Improvement Board members that standing pat is not an option when it comes to hospitality infrastructure, but a major expansion wouldn't be needed in the near future.
Read More
The case stems in part from a March 2015 complaint alleging contractor advertising payments influenced ratings on Angie's List's website. If approved, most of the settlement money would go to attorneys.
Read More
General Motors officials are set to announce what is expected to be a major investment at an Indiana factory that will allow it to retain more than 1,400 jobs.
Read More
Eli Lilly and Co. and its partner cannot stop competitors from selling generic versions of testosterone treatment Axiron, a federal judge in Indianapolis has ruled.
Read More
Dennis May, who left HHGregg Inc. in February after nearly seven years as CEO of the retail chain, has a taken a new job at a health care company that has plans for regional growth.
Read More
This year's attendance was hampered by excessive heat and nine days of precipitation that brought more than 4 inches of rain, officials said. Sunday, however, brought a record final-day crowd.
Read More