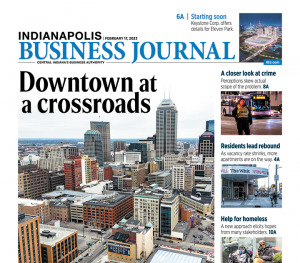 FEB. 17-23, 2023
This week's issue focuses squarely on the challenges facing downtown. John Russell and Mickey Shuey detail the dichotomies of downtown at its latest crossroads, with more than $9 billion in development either under way or in the pipeline while many office workers choose to work remotely. Mickey Shuey and Taylor Wooten look at the persistent perception that downtown is one of the most dangerous parts of the city and whether the latest crime statistics square with that belief. And Daniel Bradley gets the perspective of people who live downtown—a population that many believe will be vital to downtown's future success as it transition to more of a residential center.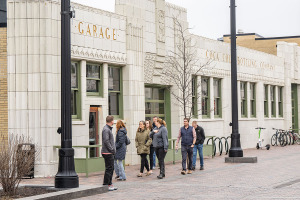 Many parts of downtown are thriving—particularly neighborhoods, where rents are rising, people have to stand in line for a lunch table, and investments are flowing. Other parts—especially downtown's central core, where many workers might come to the office only once or twice a week—are limping along, pockmarked by vacant storefronts, panhandlers and crumbling sidewalks.
Read More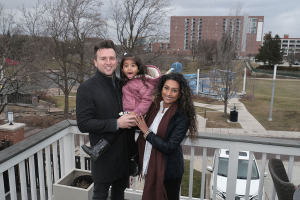 Nearly 29,000 residents now live downtown, up from about 15,000 in 2010. It's a number that has been growing as developers continue to add apartment and condo units in the Mile Square and downtown neighborhoods.
Read More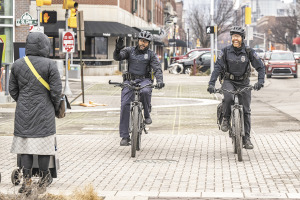 According to crime data for the Mile Square over the past three years—the only such data available that includes figures for 2022—violent incidents are down from the pandemic peak years of 2020 and 2021 in all categories except robberies, which were up 43%, from 56 to 80.
Read More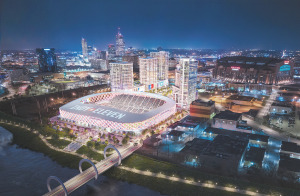 The developer plans to put a 20,000-seat soccer stadium for the Indy Eleven right along the White River, which is on the western edge of the former Diamond Chain manufacturing site.
Read More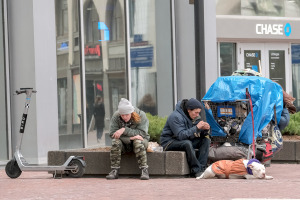 Indianapolis plans to pilot a low-barrier shelter on city-owned property and create a master leasing program in which the city would lease units on behalf of property owners to low- or no-income individuals.
Read More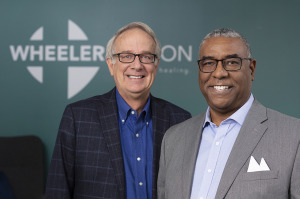 Wheeler Mission has been an integral part of downtown for more than 100 years and is intrinsically linked to quality of life issues and downtown's image. It's now in the middle of its first leadership transition in 33 years.
Read More
The keys to the restaurant's success, said owner Terry Anthony, have been the generous terms from his landlord, the quicker-than-expected return of convention and event business, and his willingness to be flexible as downtown recovers.
Read More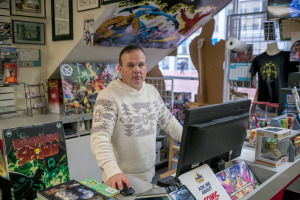 "My business model completely changed," said Downtown Comics owner Doug Stephenson of the Market Street store. "If you look at my sales chart, everything moved from Wednesday, which is traditionally the biggest day for comic stores … to the weekends."
Read More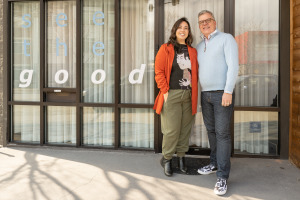 Loree Everette's biggest concern about downtown has nothing to do with the typical complaints involving homelessness, safety or cleanliness. It's that living downtown has become so popular it's unaffordable for too many people.
Read More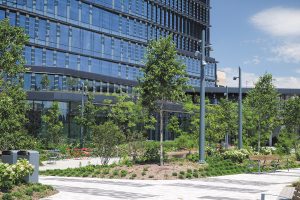 Cummins, Rolls-Royce, Eli Lilly and Co., AES and Elevance Health are among the city's largest downtown employers and all say most of their workers have the option of working at home at least part of the time.
Read More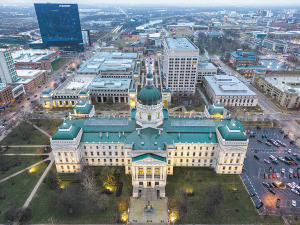 While the state and the city have come together on major downtown projects over the years, there's sometimes tension between what Indianapolis officials would like to see from the state and how the state views its responsibility to the capital city.
Read More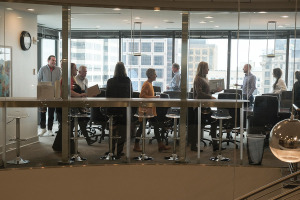 Downtown law firms say they have good reasons to remain in the heart of the city—from logistical concerns to the desire for a central location to the prestige factor they associate with a downtown address.
Read More
Lofty ambition flows through Derek's veins, passed on from multiple sources and generations.
Read More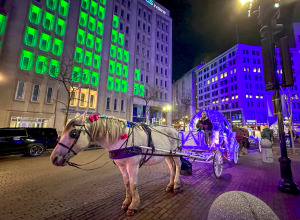 If downtown's pandemic recovery had a report card, its tourism grade would be a B. And that's not a subjective assessment. It's based on newly released 2022 convention and tourism data.
Read More
Indianapolis can't continue to be the state's economic engine without a thriving, vibrant, energizing, clean and safe downtown.
Read More
As state and city leaders grapple with reinvigorating downtown and contemplate the future economic drivers for the region, arguably nothing holds more promise than the further activation of two of the state's most powerful research engines.
Read More
We have begun transforming underutilized city-owned properties into mixed-use residential hubs. That added housing comes alongside other major residential projects and will be surrounded by infrastructure that improves mobility for residents with or without a car.
Read More
The Indy Chamber has a central role activating the regional business community, collaborating with elected officials and not-for-profit partners, and mobilizing resources toward strategic, long-term solutions. We embrace these responsibilities.
Read More
We need a return to the type of civic responsibility and corporate investment that rebuilt Monument Circle, re-envisioned Circle Centre, and empowered employees to get involved in the downtown civic ecosystem.
Read More
Our lived experience is in stark contrast to the thinly veiled insulting words some nonresidents use to describe our neighborhoods and the business environment as of late.
Read More
It will take a collaborative effort from city officials, public safety, business owners and creatives to provide access to small-business owners and investors like myself who want to grow downtown and move forward, together.
Read More
To build on the attractiveness of the downtown residential sector, we should invest more in the kind of quality-of-life amenities we enjoy and seek out in other cities, like parks and open spaces, playgrounds, public art and public restrooms.
Read More
This means investments in affordable housing, new work opportunities, public safety, and enhancing downtown's appearance and attractiveness.
Read More
There are commitments Indy's regional business community must make to ensure today's young Black professionals and other people of color feel a connection with our city. To do so, we must make a concerted effort toward equity.
Read More
Of course, living downtown isn't for everyone, especially in particular stages of life, but it's a brilliant choice for those whose lifestyle affords it—and I don't just mean in the financial sense.
Read More
Workers' greater freedom to choose where to work suggests that downtown Indianapolis' future depends on its ability to attract people as a place to live more than as a place to work.
Read More
The best (and only) use case for a reorganization is to solve a specific business problem.
Read More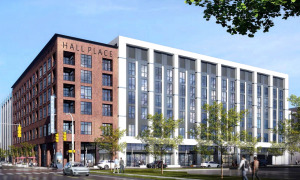 A team of two local developers planning the 273-unit Hall Place apartment project at 1720 N. Illinois St. promises to bring dozens of low-rent apartment units to the neighborhood northeast of the expanded Indiana University Health campus.
Read More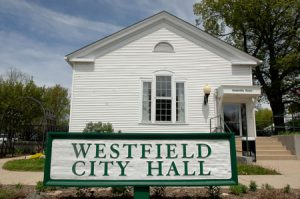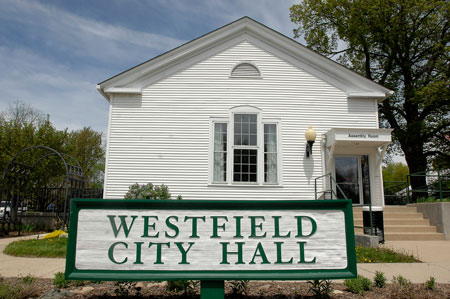 Westfield joins Anderson, Beech Grove, Carmel, Fishers, Indianapolis, Lawrence, McCordsville, Noblesville, Speedway and Zionsville in the RDA.
Read More
Patty Martin, president and CEO of BioCrossroads since 2019, said she plans to leave the organization to examine opportunities in the private sector.
Read More
Neuraxis Inc., based in Versailles and with an office in Carmel, said it will use the proceeds to ramp up its sales and marketing efforts, along with research and development and other functions.
Read More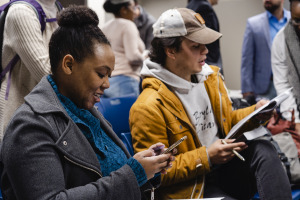 With $10 million in funding, the Indiana Local News Initiative said it intends to report nonpartisan information at no cost to its audience.
Read More