JUNE 8-14, 2018
A downtown parking lot that for nearly 25 years has sat undeveloped—despite a zoning rule barring surface lots in the area—finally is poised to be built upon. Scott Olson has the scoop on a new seven-story project on Pennsylvania Street, and why it took so long. Also in this week's issue, Lindsey Erdody explains what's behind a spike in leadership turnover among local not-for-profit groups. And in Focus, Hayleigh Colombo explores the frustrations felt by some Indiana teachers and whether they might follow the lead of striking teachers in several states across the country.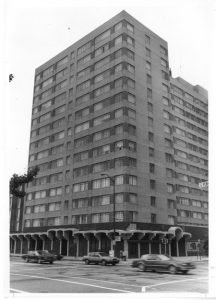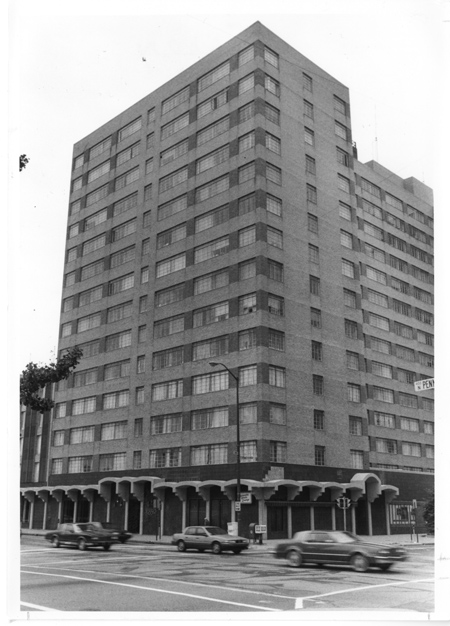 Boston-based Charles Street Investment Partners LLC has filed plans with the city to construct a $15 million, seven-story apartment-and-retail project at Pennsylvania and Vermont streets.
Read More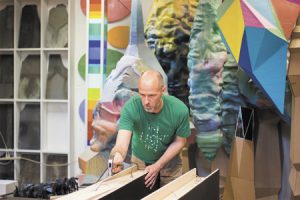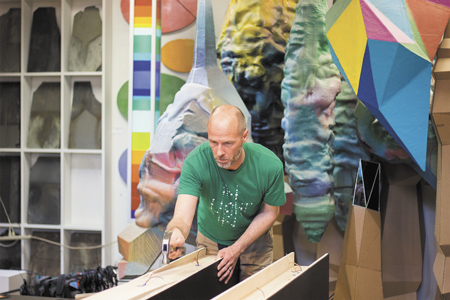 Unlike many other galleries that empty out on non-opening days, the Delaware Street arts hub is a constant whir of activity.
Read More
As Marion County appears poised to launch a similar syringe-exchange program, public health officials point to a growing list of reports and studies they say proves such programs are a worthwhile investment.
Read More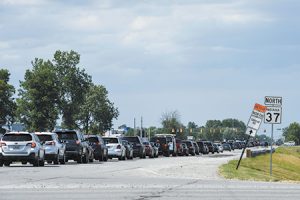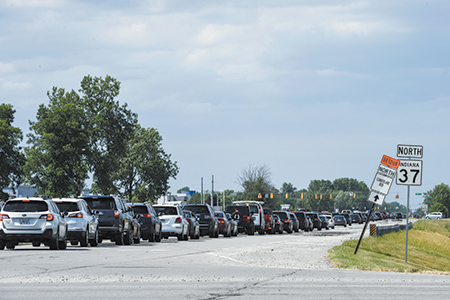 The $124 million project will turn the highway into a freeway from 126th to 146th streets.
Read More
Local organizations have recently seen a spike in leadership turnover, with at least 80 organizations advertising for a new CEO, executive director or president since the beginning of 2017.
Read More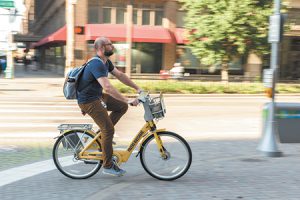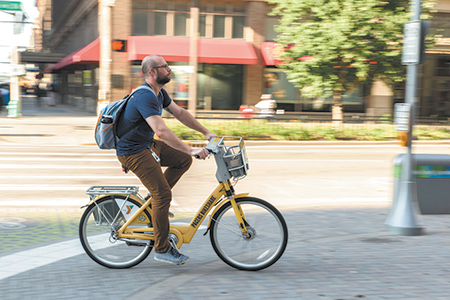 The Central Indiana Personal Mobility Network is in its early stages. But the general idea is to use technology, including a smartphone app and other tools, to make it easier for people to use IndyGo and other local transportation options, including Blue Indy electric-car sharing, Indiana Pacers Bikeshare, Uber, and Lyft.
Read More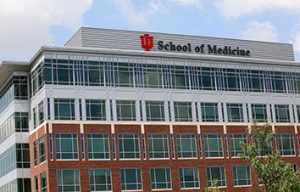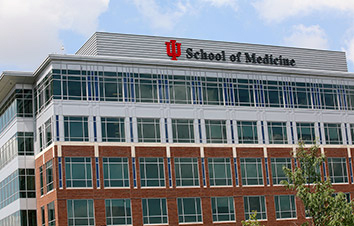 The center, to be called the Vera Bradley Foundation Center for Breast Cancer Research, will focus on tough-to-treat forms of the disease, including triple-negative breast cancer.
Read More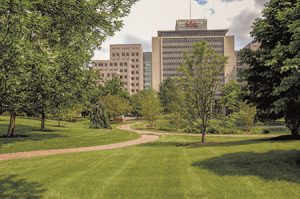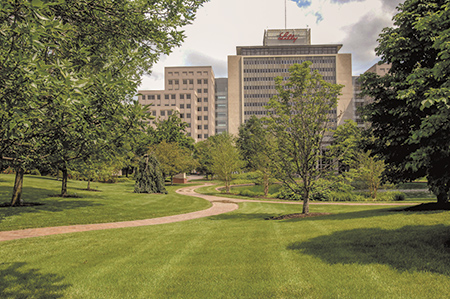 At one point this spring, Lilly and three other companies were simultaneously angling to buy AMRO BioSciences.
Read More
Maria Bertram, an engineer by training, gave up a career at Eli Lilly and Co. to help revive Indianapolis' Englewood neighborhood.
Read More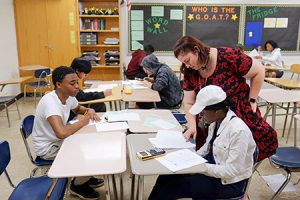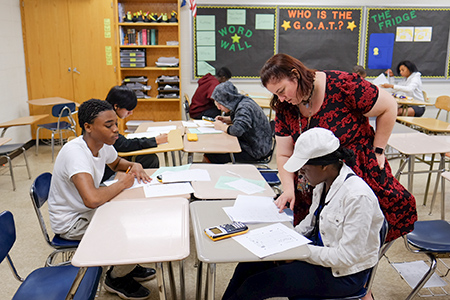 Teachers say that, beyond compensation issues, they are grappling with inadequate school funding, a lack of respect from some parents and community members, and increased school-safety concerns.
Read More
British carmaker Keating Supercars plans to produce the latest generation of its car, the Viperia Berus, on the West Lafayette campus. The car can travel more than 240 mph and is anticipated to sell for $180,000 to $250,000.
Read More
Ivy Tech raised $16.4 million in 2017, exceeding the No. 2 community college fundraiser by 43 percent, according to a survey.
Read More
Researchers from three universities, including Indiana University, have found that price competition in the generic drug market might be putting more patients at health risk due to a higher number of manufacturing-related product recalls.
Read More
The grants will increase access to hands-on computer science education for Indiana teachers and students and cover program fees and teacher professional development.
Read More
The program, Stand University for Parents, helps parents take an "active role in helping their child's struggling schools," according to Stand for Children, an Oregon-based education-advocacy group.
Read More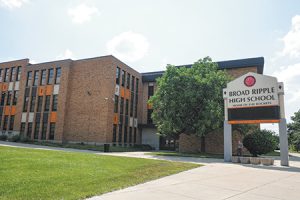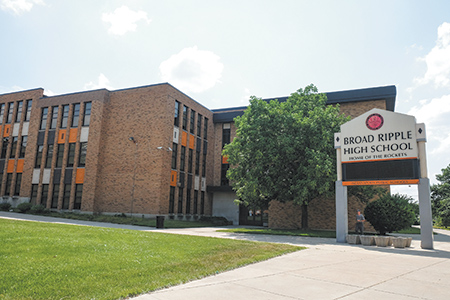 Developers are salivating over the 16-acre property and gearing up to offer millions of dollars to buy it.
Read More
The quips at the insurance company's downtown headquarters are a tradition worthy of a crossword.
Read More
An incident of this magnitude can expose an acute conflict between who you say you are and who you appear to be.
Read More
Most merger announcements are followed by shareholder legal action meant to hold deals hostage.
Read More
We have some wildly smart women founders based here in Indianapolis who are creatively solving some big problems. You should get to know them.
Read More
Both hockey coaches and investors need to accept higher volatility in trying to turn probable losses into possible wins.
Read More
The problem with the economic impact studies is, they report revenue but not costs.
Read More
How do we change things? That's the question NO ONE can answer.
Read More
Mickey Maurer does an excellent job highlighting the indifferent response from various anti-hate organizations and individuals who provide Louis Farrakhan a free pass to espouse anti-Semitism in their name.
Read More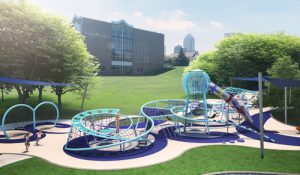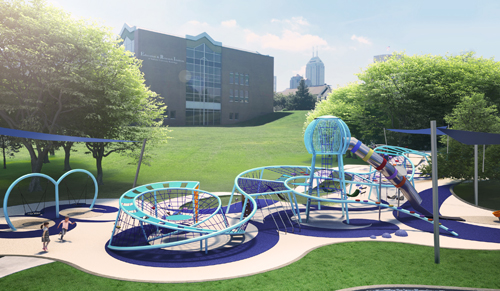 Construction is set to start this month on the long-awaited playground along downtown's Central Canal after a needed boost from the Indianapolis Colts Foundation.
Read More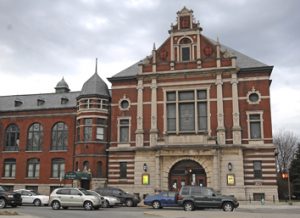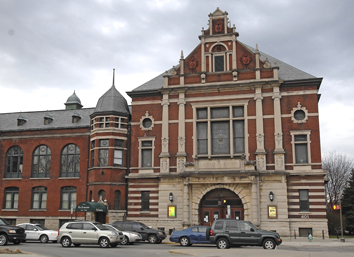 After 11 years in charge of preserving and reinvigorating the landmark of local German culture, Cassie Stockcamp plans to decamp for Africa, South America and Southeast Asia.
Read More
Plans for the six-story hotel in the expansive, $110 million Yard project will be reviewed Tuesday by city officials.
Read More
Former NFL quarterback Oliver Luck—the father of Indianapolis Colts quarterback Andrew Luck—will oversee the XFL, the second edition of professional wrestling mogul Vince McMahon's football league.
Read More
A Fortune 500 company will invest $16.4 million in Boone County as it shutters warehouses in Illinois and Tennessee and consolidates those functions here.
Read More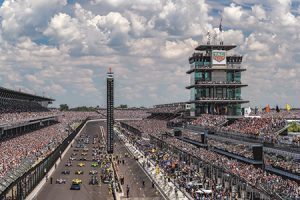 From iconic venues to new ones, sell-out crowds are part of the DNA for some teams, events.
Read More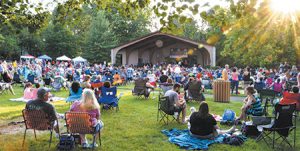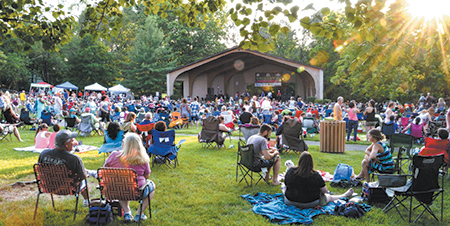 An outdoor trek in central Indiana doesn't have to just mean a walk in the park. There's far more to try at outdoor areas than just trail traversing or taking a dip in a public pool.
Read More