MARCH 29-APRIL 4, 2019
IndyGo says the electric buses it intends to use on the Red Line are falling short of expectations in an important way: Drivers have been unable to squeeze more than 256 miles out of a fully charged vehicle. Susan Orr reports on how IndyGo is dealing with the problem. Also in this issue, Lindsey Erdody reveals that the founder of FACE, a low-cost animal clinic in Indianapolis, is alleging the not-for-profit's current leadership is misleading donors and mismanaging funds. And Anthony Schoettle explains how Bill Oesterle, a former CEO of Angie's List and a confidant of Gov. Mitch Daniels, is using his new tech firm to persuade people with connections to the Hoosier state to move back.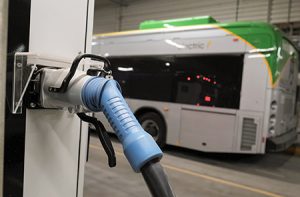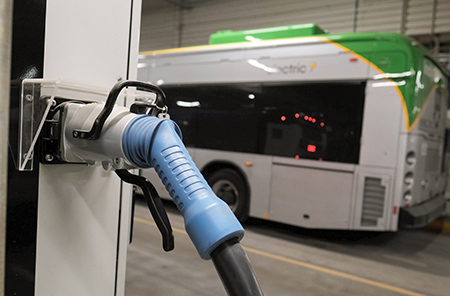 IndyGo says the electric buses it intends to use on the Red Line have been unable to run the 275 miles on a single charge that was promised by manufacturer BYD Ltd.
Read More
Paul Elmer, who founded Pharmakon 16 years ago and shut it down three years ago, faces charges of adulterating compounded drugs, conspiracy and obstructing a U.S. FDA investigation.
Read More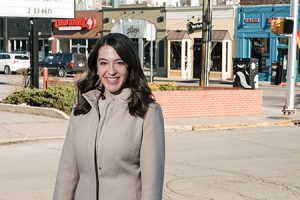 The company's goal is to find talented people who live out of state but have a connection to Indiana—then lure them here to live and work.
Read More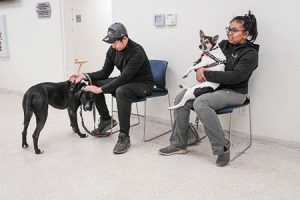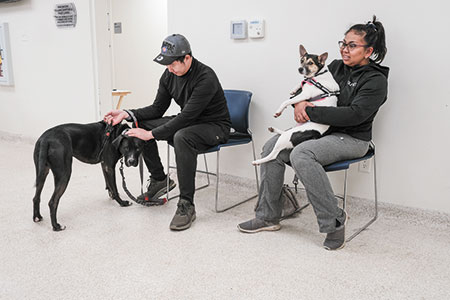 Scott Robinson, a medical doctor who founded The Foundation Against Companion-Animal Euthanasia Inc. in 1993, has filed a complaint with the Office of the Indiana Attorney General.
Read More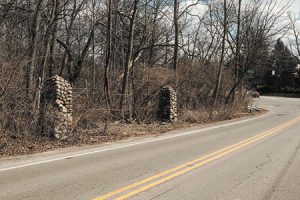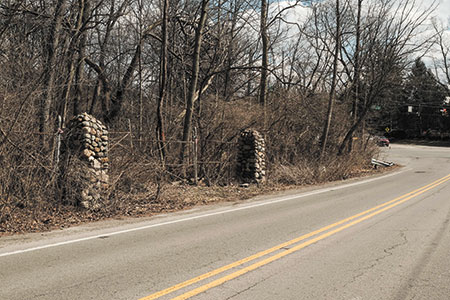 A 4.3-acre, wooded site along Meridian Street in Washington Township that has sat vacant and undeveloped for decades is on the market for $1.9 million.
Read More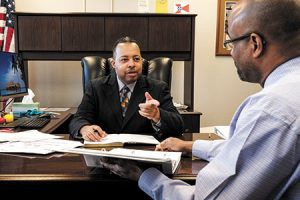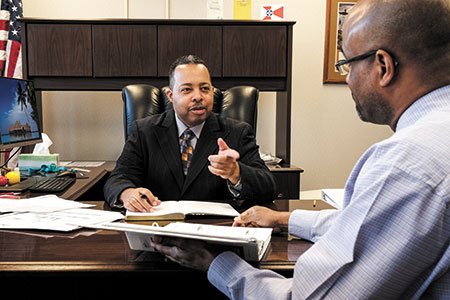 New Indianapolis Housing Agency Executive Director John Hall is charged with sorting out the agency's finances and improving the city's federally funded voucher program.
Read More
The foundation's first class of fellows is preparing to graduate, after working on projects related to hunger, infant mortality, hate crimes legislation and talent recruitment. Now, it's looking for as many as 20 innovators for its next class.
Read More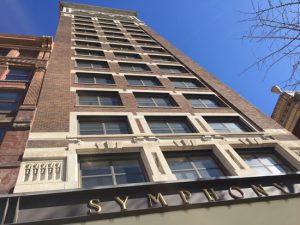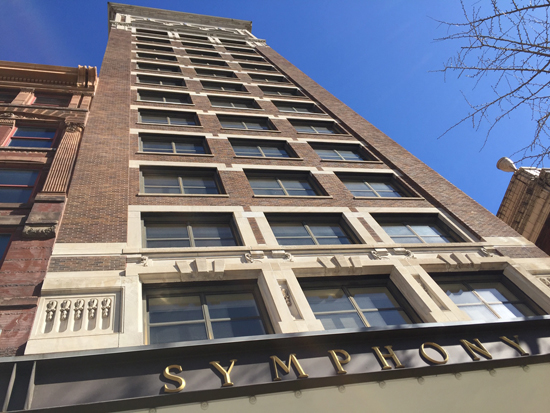 The Indianapolis Symphony Orchestra is conducting a feasibility study on its office space needs that could lead it to leave the 17-story, 107-year-old building it owns behind Hilbert Circle Theatre.
Read More
The authorizer of two virtual schools accused of mismanaging state tests, student enrollment, and special education services voted Monday night to give the schools more time to defend themselves—even after they missed a key deadline for submitting a written explanation.
Read More
Sen. Mark Messmer, R-Jasper, who carried the bill on the Senate side, said it would make Indiana one of the top five states for tax policy on data centers.
Read More
IBJ's podcast and "One City, Worlds Apart" series received international journalism honors from the Society for Advancing Business Editing and Writing in the organization's annual Best of Business competition.
Read More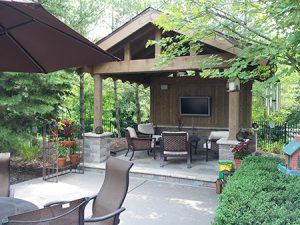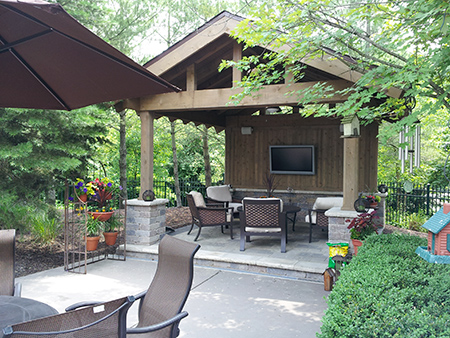 The stuff buyers pack into outdoor living areas varies according to taste. Some opt for outdoor kitchens, though most see the space as a place to chill rather than sling hash. Some spaces are even equipped with outdoor-rated televisions that—allegedly—can stay in the yard year round.
Read More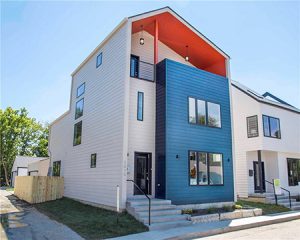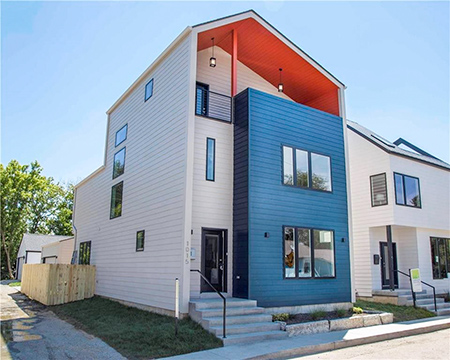 The lots were among the last available spaces to nab close to the main drag in Fountain Square, a neighborhood where Fisher and his family's business, RCA Properties LLC, already owned substantial property.
Read More
The number of active listings in central Indiana—at 5,077 at the end of February—remains low, although it's 15 percent higher than at the same time a year ago.
Read More
Last year turned out to be the busiest year for builders in more than a decade, but filings have been slowing since the fourth quarter.
Read More
A Fannie Mae and Freddie Mac fix is on Washington's agenda—again. Congress has kicked off its latest attempt to forge a path forward for the mortgage giants, something that's proved extremely elusive in the 11 years that the companies have been under U.S. control. Starting March 26, Senate Banking Committee Chairman Mike Crapo began holding […]
Read More
Local companies—be they big corporations or small startups—need a strong talent pool from which to draw their workers. State and local governments need a healthy tax base from which to pull revenue to keep the region's infrastructure—roads, mass transit, internet access and more—strong enough for business. And the region needs residents who invest time, money and energy into their homes, their schools and their community at large. None of that can happen when a large percentage of the population is economically drowning.
Read More
Better teachers produce better-educated kids, and that means we have a better, more-productive workforce here in central Indiana. These dedicated teachers deserve our continued support.
Read More
Because of our mentoring structure through TAP, our school has been rated an A for the past three years. Before implementing this career-ladder structure, we were a D school.
Read More
Every state that can reasonably be described as existing in financial peril has a balanced budget amendment.
Read More
I guarantee, you utilize less than 60 percent of the functionality of your financial adviser, and you suffer for it. The stakes are high. It matters.
Read More
One of the most common words we hear related to office space is "outdated." People don't need to show up to a workplace with gold-plated file cabinets—although maybe that's back in. What does Beyoncé have in her office?
Read More
House Republicans opted to hash out the hate crimes legislation in a private caucus—just like their Senate counterparts did.
Read More
Greg Morris's recent column [12- and 13-year-olds can belong in adult court, March 15], references Indiana Senate Bill 279, which, if passed into law, would expand Indiana's waiver/transfer law to 12- and 13-year-olds for attempted murder. Trying and sentencing young children in the adult system is not an age- or developmentally-appropriate, or just response to […]
Read More
The lack of an accurate representation of the black community in a recent story could project a false sense of unanimity on our concerns about IPS. But more significantly, it conceals the diversity of perspectives within the black community on the future of IPS.
Read More
Neglected kids become disruptors and dropouts once their hormones start running.
Read More
Currently, school success is tied to student performance on high-stakes tests, like ISTEP 10. Our outdated, one-size-fits-all graduation and diploma system limits student potential and does not fully prepare every kid for life after high school.
Read More
Attorney Kathleen DeLaney said Roncalli High School has notified her client, Lynn Starkey, that her contract won't be renewed for next school year because she's in a same-sex marriage.
Read More
WTHR-TV Channel 13 has filled its open news director position, which was vacated late last year when Kathy Hostetter left the local NBC affiliate.
Read More
Speedway and NASCAR officials plan to play up the patriotism theme to promote the event's new schedule.
Read More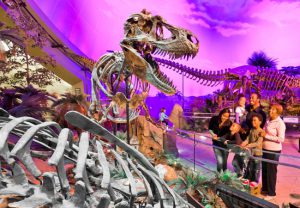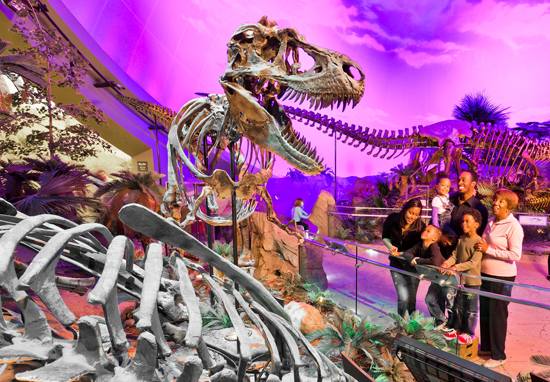 With a budget of $27.5 million, The Children's Museum of Indianapolis is heading a research project that will include excavation of fossil-rich land in Wyoming and big additions to its Dinosphere exhibit.
Read More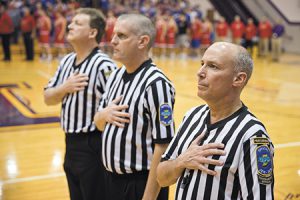 The toxic nature of a culture where people get murdered over road rage, social media giving the most poisonous among us the loudest megaphones … what kind of a landscape is that for an official? Not a good one.
Read More