MAY 1-7, 2017
Construction on the $135 million second phase of CityWay is expected to begin in early June, further transforming downtown by adding 400 more rentals to the already booming apartment market. Scott Olson gauges demand as several big projects enter the pipeline. Also in this week's issue, Lindsey Erdody explores how central Indiana has benefitted from the consumer trend of splurging on pets. And in A&E Etc., Mike Lopresti wallows in the misery of Indiana sports fans.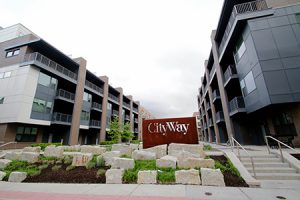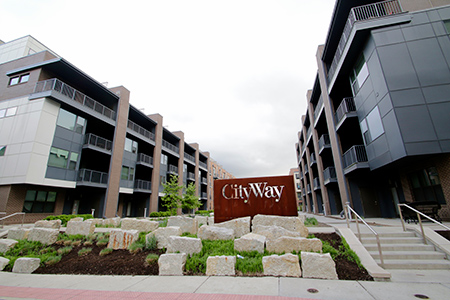 Construction on the second phase of CityWay is expected to begin in early June, further transforming downtown by adding 400 more rentals to the already booming apartment market.
Read More
Although lawmakers OK'd less than half the $50 million annual pledge business leaders wanted for expanding state-funded preschool, they passed a major infrastructure bill that businesses favored.
Read More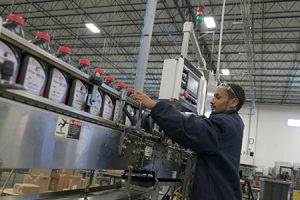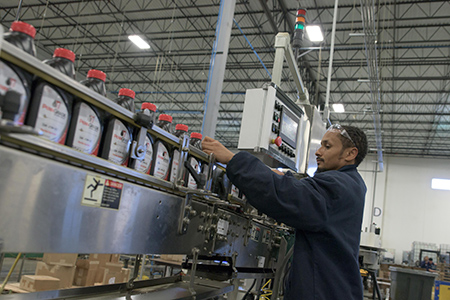 Since local entrepreneur Mike Protogere bought D-A Lubricant Co. Inc. in 2002, the manufacturer of oil, grease, antifreeze and other industrial products has shifted into overdrive and punched the gas.
Read More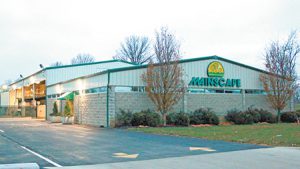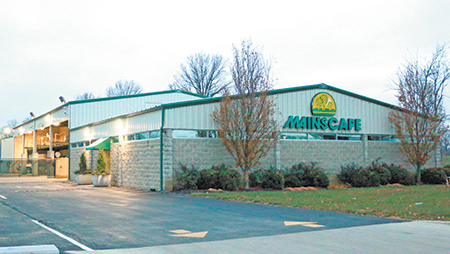 The fact that Dave Mazanowski, whose firm provided landscaping services to the nursing home chain's properties, had been cooperating with investigators was revealed publicly for the first time in a recent court filing.
Read More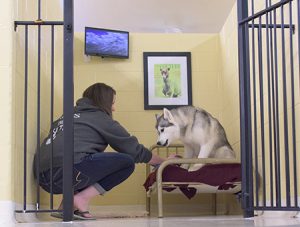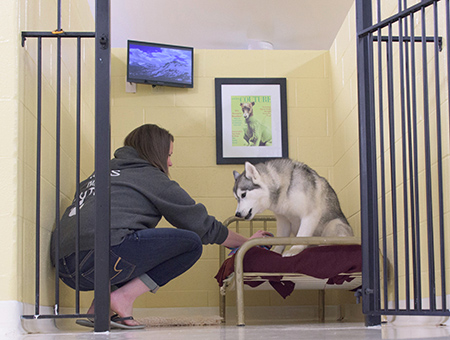 U.S. spending on pets has increased every year since at least 1994, with the largest boost—nearly 11 percent—occurring last year.
Read More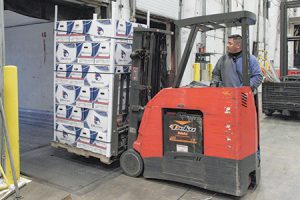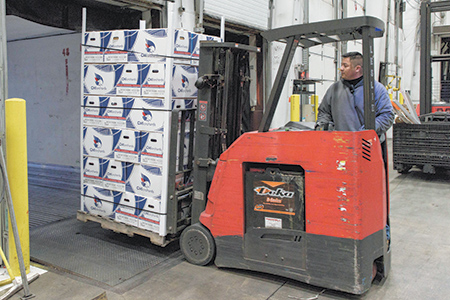 Indianapolis-based Celadon Group Inc. is banking that a new federal food safety rule will help it take a bite out of its competition—in part because smaller carriers won't be able to afford to comply.
Read More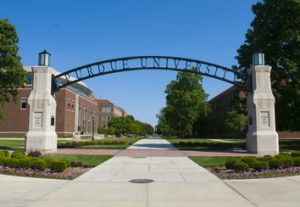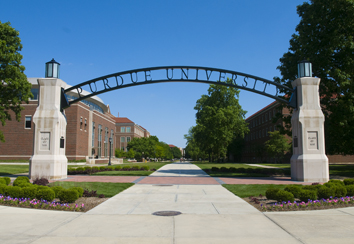 Purdue's acquisition of Kaplan includes 15 campuses, 32,000 students and 3,000 employees. All Kaplan University students and faculty will transition to the new university, which will use the Purdue name.
Read More
Under the terms of a newly renegotiated credit agreement, Emmis has until next summer to sell off at least $80 million in assets.
Read More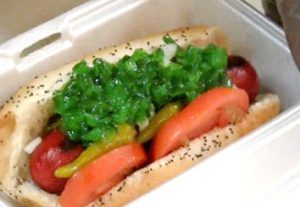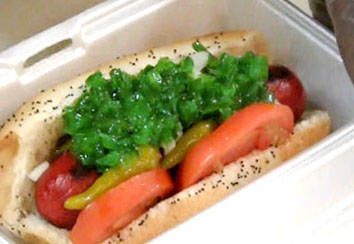 King David Dogs is pursuing growth through gas stations and travel plazas by franchising kiosk-sized versions of its downtown restaurant, known for its quarter-pound, all-beef hot dogs.
Read More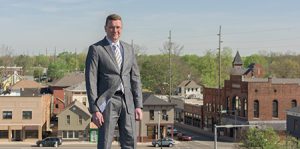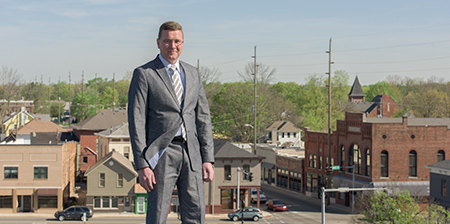 Mayor Mark Myers, a second-term Republican, hopes to take a page from the playbooks of Carmel and Fishers, which have drawn more residents downtown by creating a commercial and residential hub.
Read More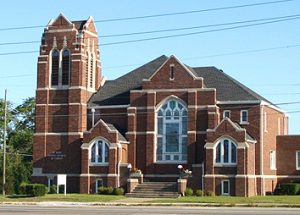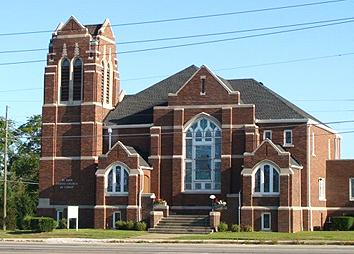 The congregation that owns the St. John United Church of Christ in Cumberland says $75,000 needs to be raised within the next few weeks to pay for upkeep or the structure will be demolished as soon as June 1.
Read More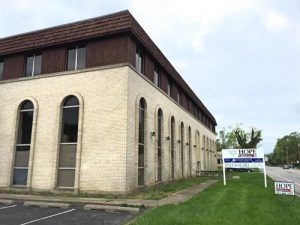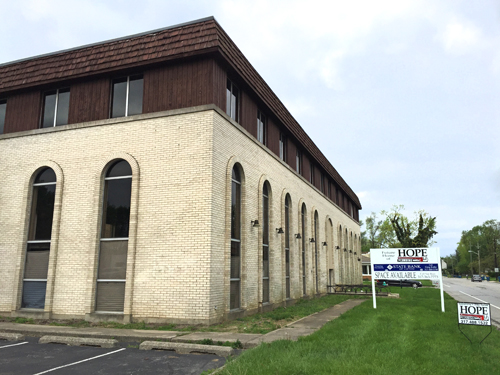 Hope Plumbing expects to sink $1 million into the project about a block from its current home to accommodate its growth. It's seeking a tax abatement from the city to help offset costs.
Read More
Too often, lawmakers ignore what's in the best interests of consumers. It's a regrettable vice likely to be on full display next year if legislators honor their promise to tackle a full overhaul of Indiana's alcohol laws in 2018.
Read More
Trying to make sense of why a prescription is $320 at one place and $68 down the street.
Read More
Addressing everything from more direct flights to increased funding for emerging technologies, legislators gave businesses plenty to be happy about in 2017.
Read More
The bottom line: Building a 2,000-mile wall on our southern border makes little sense and could have big repercussions—most of them negative. Some campaign promises are best left unfulfilled. This is one of them.
Read More
If you thought the state's transportation woes and future needs were magically resolved via passage of the mega-funding package, your deficient vision should bar you from driving in the future.
Read More
Just as with political elections, shareholders should take the time to vote their proxies.
Read More
Women tend to choose lower-paying occupations, and are more likely to have career interruptions for childbearing/child care and for care of elderly relatives. This results in lower pay.
Read More
Vapor products are a new, potentially life-changing technology that provide many with a viable avenue to tobacco cessation.
Read More
Interstate tolls increase supply chain shipping costs, making businesses less competitive and raising consumer prices.
Read More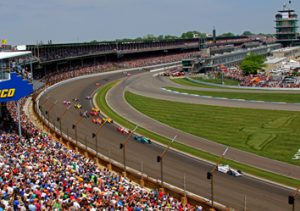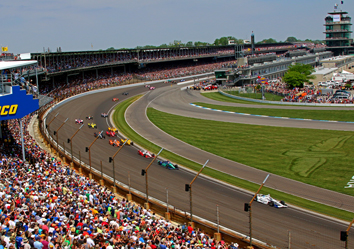 Beginning with the Red Bull Air Race, most of the smoke spectators see and smell from the Indianapolis Motor Speedway grandstands will waft from exhaust pipes or screeching tires.
Read More
Conservative radio host Greg Garrison plans to retire from his weekday show in June, he announced Monday on the air.
Read More
Indianapolis-based technology company TCC Software Solutions has acquired two business-consulting companies in a deal that is expected to help TCC expand into different markets.
Read More
The most recent downgrade was driven by concerns over whether the company hired to design and build the segment will be able to meet its financial obligations.
Read More
Existing-home sales in central Indiana soared in March while rising for the 16th month out of the last 17.
Read More
After recovering from the loss of a big client in 2014, the founder and CEO of Fat Atom Marketing has handed over the keys to two employees.
Read More