MAY 29-JUNE 4, 2017
Our third annual Innovation Issue takes readers to the frontiers of creative thinking and problem solving, although many of the stories boil down to central themes like data and food. "Smart cities" like Indianapolis are using data in new ways to improve government services. Indiana's quest to become a hub for the so-called "internet of things" requires some expertise with data that zooms back and forth between devices and the internet. And Butler University's Stephanie Fernhaber is using design thinking to divine solutions to food deserts. Also, check out our master list of innovative ideas that Indiana could borrow from other locales.
Business leaders and public officials say Indiana can turn its manufacturing base into an even bigger advantage by harnessing the power of the internet of things.
Read More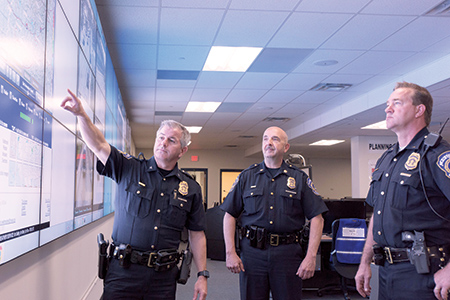 The city is using data to try to predict crime before it happens and solve problems with food deserts and prevent water main breaks.
Read More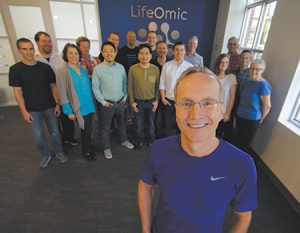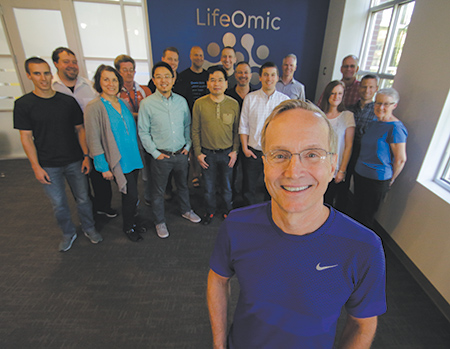 LifeOmic is seeking to help doctors provide more precise treatments for patients by sequencing their DNA.
Read More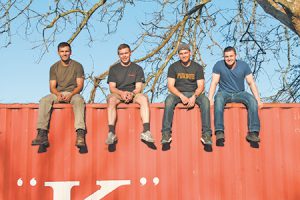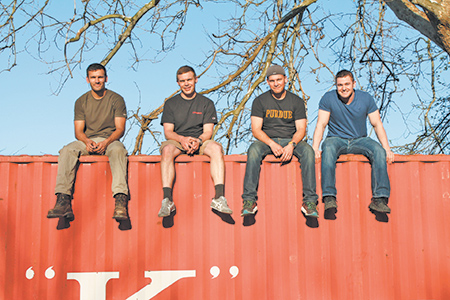 Greenfield-based Rubicon Agriculture turns discarded shipping containers into self-contained, fully enclosed hydroponics units that cost less than $100,000.
Read More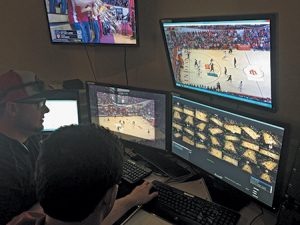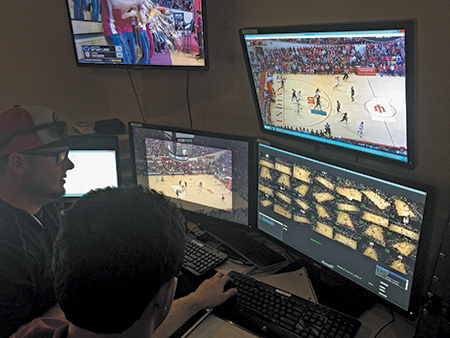 The entrepreneur's $5 million gift allowed the university become the first school in the nation to use so-call freeD video technology to produce 3-D replays inside its basketball arena.
Read More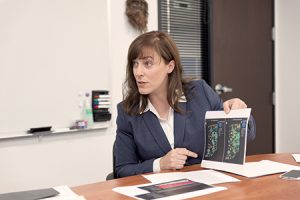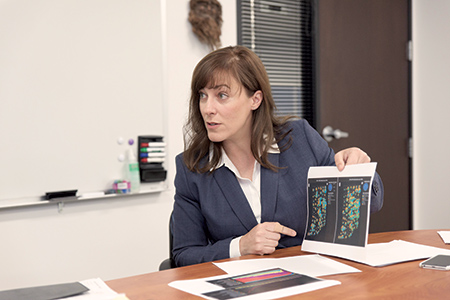 Indiana's Management Performance Hub is organizing and analyzing data to help state agencies make better decisions about fighting the opioid scourge and other systemic problems.
Read More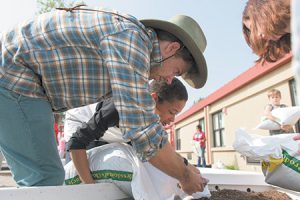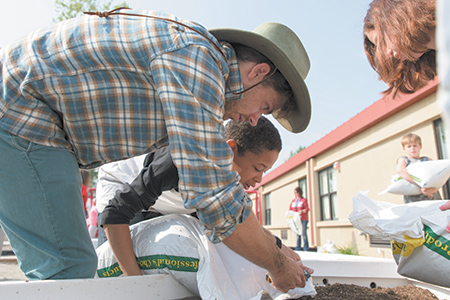 The younger brother of high-tech entrepreneur Elon Musk is bringing two restaurants to the city and funding the installation and operation of modular garden plots at as many 100 local schools.
Read More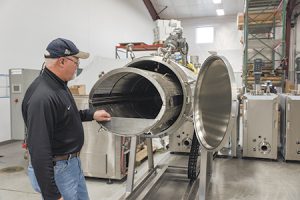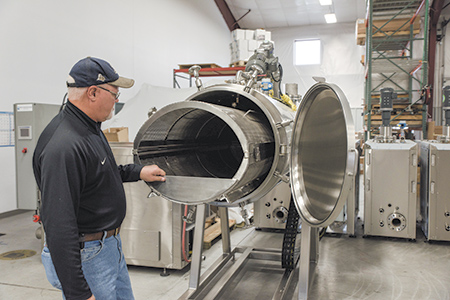 Bio-Response Solution's flagship product liquefies human corpses, turning muscle, flesh and fat into a coffee-colored effluent that can be swirled down the drain.
Read More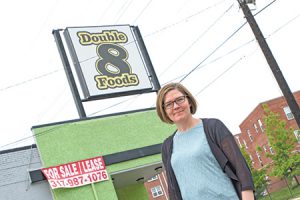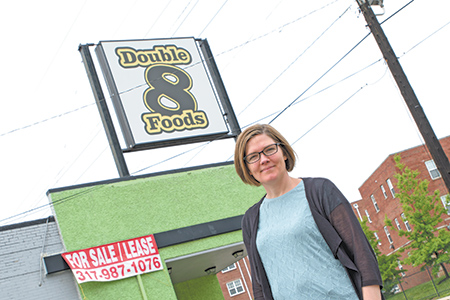 Stephanie Fernhaber is using a trendy creative strategy called "design thinking" to crack a problem that could be made worse as Marsh Supermarkets continues to shed locations.
Read More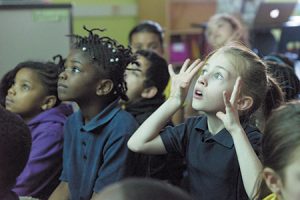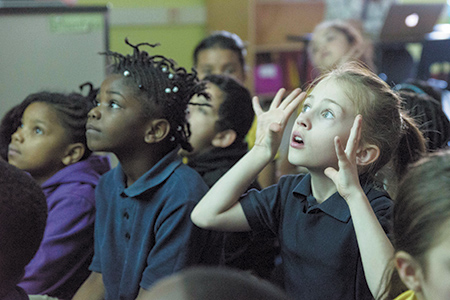 Indianapolis Public Schools sought to disrupt the K-12 education world two years ago by launching "innovation schools," an entirely autonomous group of schools within the district's boundaries. With eight schools up and running, what lessons are emerging?
Read More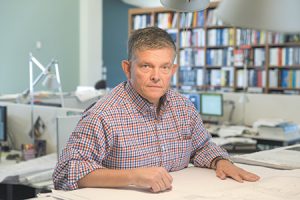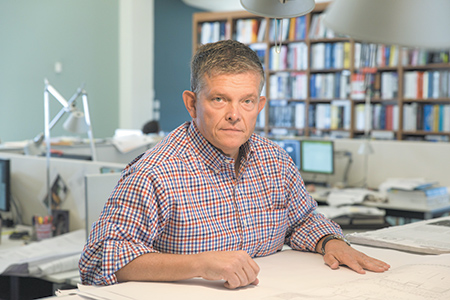 An architect, a museum designer, a professor and others offer their advice. The keys, they say, are creating the right environment and keeping an open mind.
Read More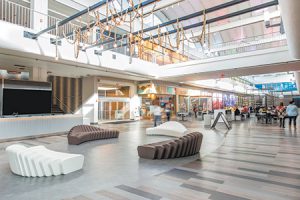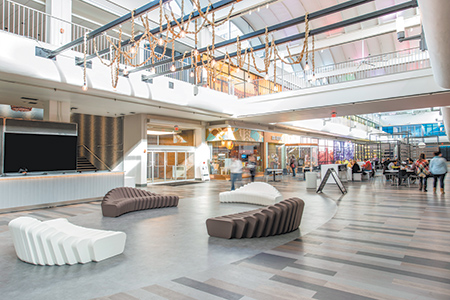 A struggling mall turned into a co-working space? An auction that connects startups with C-level execs? Inmates-turned-entrepreneurs? Check out programs and projects in other cities that have garnered national attention and could prompt discussions locally.
Read More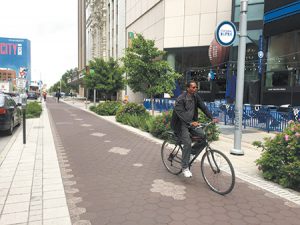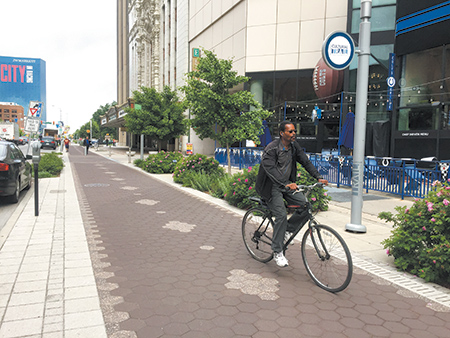 It's tough to look at your own community and figure out what it's doing that no one else is. But IBJ gave it a shot. Here are four things other cities could copy from us.
Read More
The internet of things isn't about making your toaster self-aware, it's about making you more aware.
Read More
Indiana ranks 44th nationwide in the capacity to meet the medication-assisted treatment needs of our population.
Read More
When organizations tap into the social web to gain information about their audience, and leverage social channels to engage with prospects, it becomes easier to present a trustworthy, knowledge-based solution.
Read More
I like to think of new ideas as a network—a collection of observations, experiences, insights, relationships and creative thinking that systematically come together to form something new. 
Read More
A great place to start is by asking a simple question at your next leadership team meeting: What are we doing to identify, train, mentor and sponsor a diverse group of women for future leadership positions at our company?
Read More
Indiana should differentiate itself by becoming the most aggressive talent recruitment-and-retention state in America. Think Alabama football, but on a bigger scale.
Read More
Humans are inherently wired to strive, to master a craft we love and are good at, to seek improvement and progress, and to meaningfully contribute to something we deem worthwhile.
Read More
Patent owners have seen massive erosion of their rights coupled with a rise in basic enforcement costs and risks.
Read More
IBJ asked Allegion futurist Rob Martens to tell us how security technology will change our lives moving forward. His answers are as much about information and data as they are about physical barriers. 
Read More
The Indianapolis Symphony Orchestra has quickly found a new title sponsor for its Symphony on the Prairie summer concert series after Marsh Supermarkets ended its 35-year run.
Read More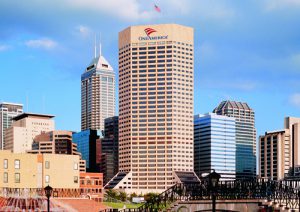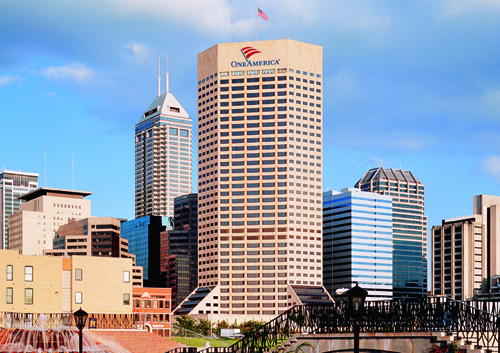 As part of its previously announced plan to hire 2,000 workers in central Indiana by the end of 2021, Infosys said Tuesday that it is leasing 35,000 square feet of office space in downtown Indianapolis and expects to hire 500 workers by the end of next year.
Read More
Indianapolis-based Bosma Enterprises and other groups on Wednesday sued the Department of Veterans Affairs, alleging the agency ignored a long-standing law when it changed contracting rules that give jobs to the visually impaired. Bosma said it stands to lose $36 million in annual revenue.
Read More
After several years in which the value of its assets swelled, philanthropic giant Lilly Endowment Inc. watched its coffers shrink 12.7 percent in 2016 from about $11.8 billion to $10.3 billion.
Read More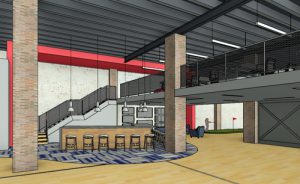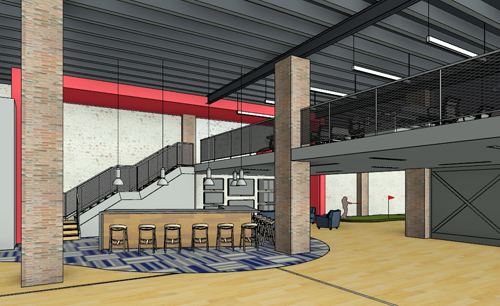 The 10,000-square-foot space on North Meridian will feature a multimedia television and radio studio, basketball court, golf simulator, entertainment area and private editing rooms.
Read More