MAY 30-JUNE 5, 2016
In IBJ's second annual innovation issue, we approach the titular topic from several angles. Biochemist Richard DiMarchi proves entrepreneurism isn't solely for the young, having started five companies since retiring from Eli Lilly and Co. Reporter Jared Council takes an aerial view, tracking the growing roster of tech companies located in the heart of downtown. The masterminds behind concert-promotions firm MOKB Presents explain how they created a cluster of entertainment-related companies to help seed local culture. And a Purdue professor leverages the promise of the space age by placing experiments aboard suborbital rockets.
Since 2014 alone, 14 tech or tech-related companies opened offices within a quarter-mile radius of the Soldiers and Sailors Monument. And all told, 26 such companies inhabit that roughly 16-block cluster.
Read More
Indiana inventors secured 30 percent more patents in 2015 than they did four years earlier.
And at more than 2,000, last year's number is double the patents granted to Hoosiers in 2008, a low point for patents in the past two decades.
Read More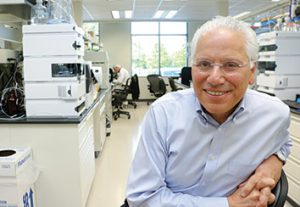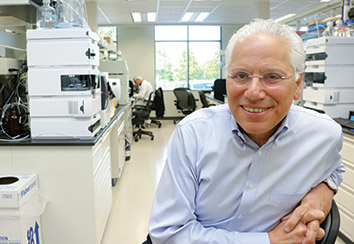 Biochemist has founded or co-founded five startups since retiring from Eli Lilly and Co. as head of biotechnology research 13 years ago, at age 50.
Read More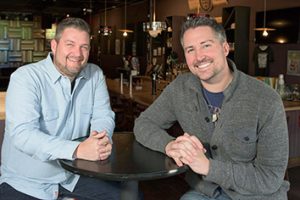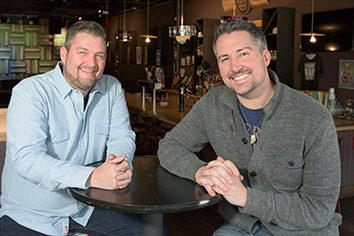 Josh Baker and Craig "Dodge" Lile are considered among the most influential movers, shakers and tastemakers in the Indianapolis arts and culture community.
Read More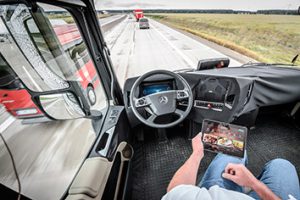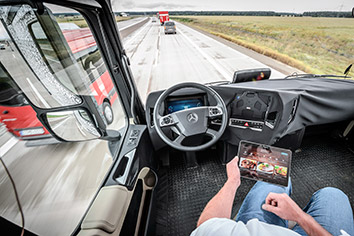 Automated trucks initially will have drivers on board in case something goes wrong, a similar model to the one employed by airlines (pilots' role in the cockpit is mostly precautionary since planes can run on autopilot).
Read More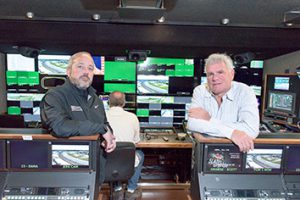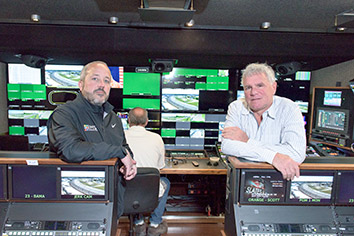 The company created to broadcast the Indy 500 is using innovations to diversify its customer base and fuel double-digit percentage growth.
Read More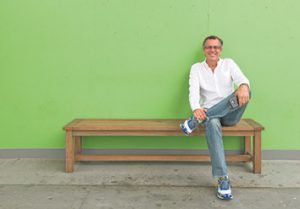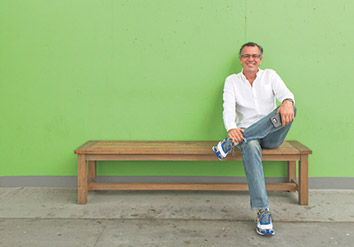 Bob Compton invests in documentary films today, but in the 1980s, 1990s and 2000s, he helped fund firms like Software Artistry, Interactive Intelligence, Aprimo, ExactTarget and TinderBox.
Read More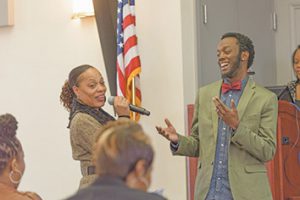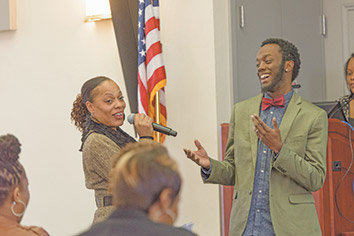 The PitchFeast crowd votes on the best pitch, and the winner gets 75 percent of admission proceeds plus pro bono business services.
Read More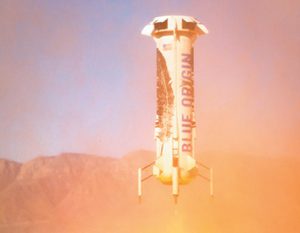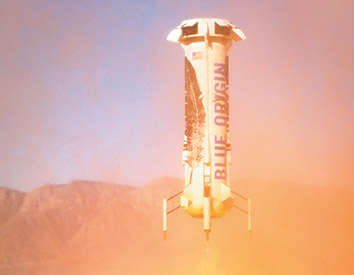 Any day, Stephen H. Collicott is scheduled to fly an experiment on New Shepard, the suborbital system developed by Blue Origin, the rocket company founded by Amazon founder Jeff Bezos.
Read More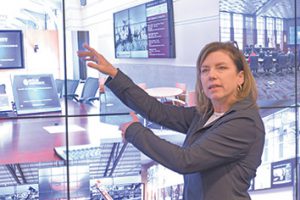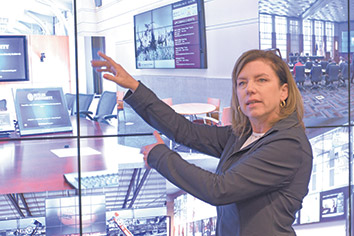 The technology designer customizes software and hardware made by other companies, making it hands-on and user-friendly for clients.
Read More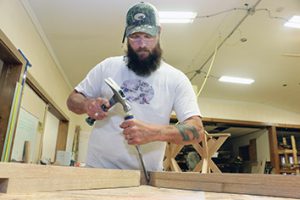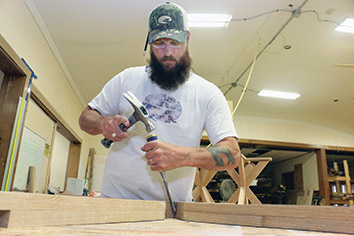 Purposeful Design's high-end furniture is produced by a cadre of men who were formerly homeless, or substance abusers, or both.
Read More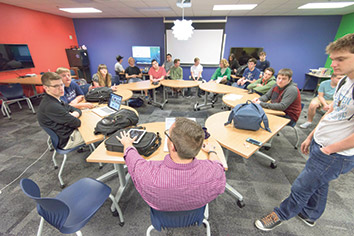 If the 60 students in Don Wettrick's innovations class at Noblesville High School aren't willing to fail, they won't succeed in his class.
Read More
The root of the problem is the lack of computer science education in our schools.
Read More
If a team is homogenous, its members will more likely arrive at similar conclusions in thought. Conversely, dissenting opinions lead groups to look at problems and evaluate solutions differently.
Read More
I still believe my decade-old vision is sturdy and world-changing, because even the best computers and algorithms are still able to answer only about 60 percent of the random questions asked by on-the-go people, doing real life.
Read More
Embracing change and disrupting yourself isn't easy, and sometimes it's not much fun. But it may be better to try to ride the tsunami than to outrun it.
Read More
One of the biggest barriers to innovation is aversion to risk. This starts at the top. Nothing stops innovation faster than the executive kill card.
Read More
The growth of pure-play streaming providers disrupts our business on a daily basis. This is the wrong time for broadcast radio to believe its position will go unchallenged.
Read More
The workplace of the future will not be a specific location. It will more and more be wherever people find ways to temporarily interact.
Read More
Originally developed as the record-keeping technology behind the digital currency bitcoin, blockchain's open-ledger system is predicted to transform finance and many other industries.
Read More
Three top executives of Baldwin & Lyons Inc.—who spent a combined 124 years with the Carmel-based trucking insurer—have suddenly "retired" after clashing for months with the board's executive chairman.
Read More
The Indiana University Board of Trustees and three of the school's research officials filed a federal lawsuit Wednesday seeking to block part of the state's new abortion law.
Read More
FitzMark Inc. is spending about $4 million to buy and renovate the property in the Cottage Home neighborhood, as Cannon IV prepares to leave for the suburbs.
Read More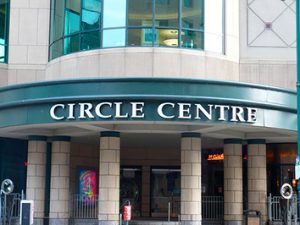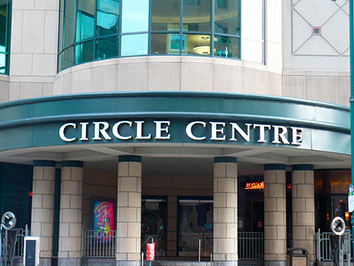 The arrival of Yard House was a key contributor to the mall's health last year. Although other tenants are set to arrive, the downtown shopping destination still needs to fill several vacancies.
Read More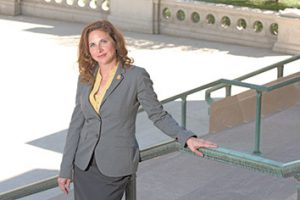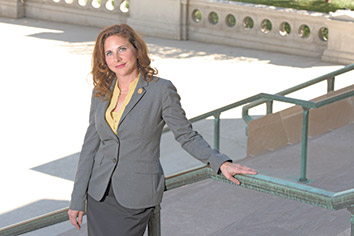 John Gregg stressed Christina Hale's selection could help him gain the support of moderate Republican voters. He said Hale's record of reaching across the aisle "speaks for itself."
Read More