NOV. 29-DEC. 5, 2019
Residents on the west side were excited last month to hear that the owner of Lafayette Square Mall has put it up for sale. The struggling retail monolith desperately needs a new direction, but where can it go from here? Mickey Shuey explores the most likely options. Also in this week's paper, Samm Quinn has a revealing interview with Butler University President James Danko, who spent nearly two decades as an entrepreneur and business owner before jumping into higher education. Samm explores how his entrepreneurial mindset has informed his tenure at Butler so far. And Susan Orr reports on an issue near and dear to the hearts of Indianapolis residents: war memorials. This one would recognize veterans of Desert Storm and Desert Shield, and although it would be in Washington D.C., the effort has Hoosier fingerprints all over it.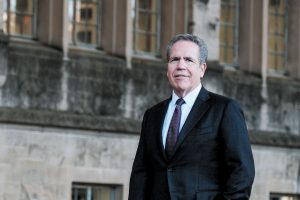 James Danko's career in academia began years after originally dropping out of college to start his own business.
Read More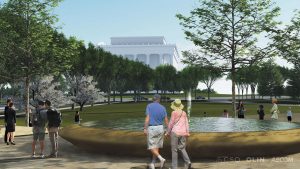 Plans are underway to build a national Desert Storm and Desert Shield Memorial near the Lincoln Memorial in Washington, D.C.—and the effort has Hoosier fingerprints all over it.
Read More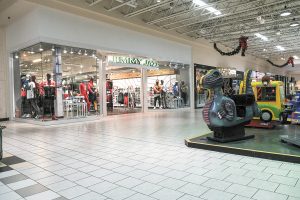 The mall's proposed sale is considered by industry experts to be welcome news for a lower-income neighborhood trying to make a comeback.
Read More
State lawmakers might choose not to address some education issues in the upcoming legislative session, but they are likely to loom over Indiana politics in the election season.
Read More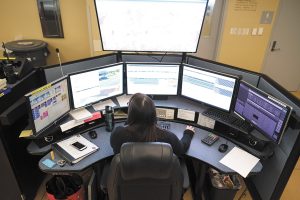 An income tax hike going into effect next year will generate millions of dollars more than needed—a windfall government officials are eyeing to help pay for other public safety initiatives.
Read More
The Santa Express quickly has achieved the status of north-side holiday tradition, although families come from across the state.
Read More
Indiana House Speaker Brian Bosma announced Tuesday that he will retire from his position at the end of the 2020 legislative session after serving his 12th year as speaker and 34th year in the Indiana General Assembly. He is the longest-serving speaker in state history.
Read More
With the release of the feature film "Dark Waters" on Tuesday, the law firm Taft Stettinius & Hollister, which has offices in Indianapolis and eight other cities, is about to get the kind of publicity that money can't buy.
Read More
Seventeen of the state's 23 tech parks have either hit or soon will hit the cap on the amount of tax revenue they can capture—and the people who run the sites say that puts all their progress at risk.
Read More
Gov. Eric Holcomb called an article that accuses him of helping Amazon escape fines following a worker's death in Plainfield "both irresponsible and deliberately misleading."
Read More
Hamilton Superior Court 1 Judge Michael A. Casati granted summary judgment Thursday to Bloomington, Carmel, Columbus and Indianapolis in litigation brought by the Indiana Family Institute, Indiana Family Action and the American Family Association of Indiana.
Read More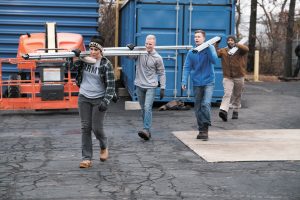 Labor- and construction-focused organizations are hyper-focused on meeting the future workforce as early as possible.
Read More
We're impressed with the work Indianapolis-based CSO Architects has done to try to bring a National Desert Storm and Desert Shield Memorial from concept to reality
Read More
This thriving, 62-year-old business is a rare survivor in a retail world turned upside down.
Read More
Scouting changed my life by instilling enduring values of servant leadership and self-determination.
Read More
We can't change the weather, but we can lift the siege on the rural economy by telling Washington to stick to the president's plan.
Read More
Investing in your community provides a deep expression of gratitude that is as fulfilling as it is impactful.
Read More
Each team member can contribute toward brand awareness, qualified lead generation, and closing deals.
Read More
It seems to us that much of the conflict over teacher pay is the result of local districts running schools that the state pays for.
Read More
The phenomenal growth of modern Indianapolis is a direct result of people putting aside their differences and working in concert for the common good. Our city has prospered for many reasons, but perhaps none more so than our gift for generational and impactful leadership. It's an unfortunate fact of life that many of these fathers […]
Read More
Cummins said the layoffs are part of a wider effort to trim up to $300 million in costs in response to a slowdown in sales demand.
Read More
Brian Howey, the longtime publisher of newsletters and a web site dedicated to politics in Indiana, is being treated in St. Vincent Hospital's intensive care unit after surgery for a head injury.
Read More
The funding round included investments from existing investor High Alpha and new investors Elevate Ventures and members of the Ricker family who previously owned the Ricker's gas station chain.
Read More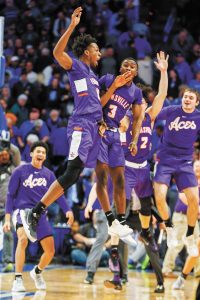 With college football winding down, we turn to the hardwood and some big games coming up for teams around the state.
Read More