SEPTEMBER 28-OCTOBER 4, 2015
Welcome to IBJ's second annual Interview Issue, designed to give you fresh insight into the Indy-area luminaries you thought you already knew. We've spent the last two months rounding up 33 of the most fascinating folks in central Indiana, including both mayoral candidates, a Supreme Court Justice, an Ebola survivor, an "SNL" cast member, several entrepreneurs, and a legend of IU hoops. Click here to get started!
Republican Chuck Brewer is the underdog in the race for mayor, but he says he can bring an entrepreneurial spirit to the office to help fix the city's public safety problems and secure a sustainable financial future.
Read More
Democrat Joe Hogsett is the clear front runner in the race to be the next mayor of Indianapolis. But he says he's not taking the race for granted and has packed his schedule with events across the community.
Read More
Indiana Fever coach Stephanie White also keeps busy as a sports broadcaster and as the mother of three boys.
Read More
Crystal Grave, CEO of the event-planning search engine Snappening, gained new perspective on the Indy tech community after spending time in Silicon Valley.
Read More
Quinn Buckner has great memories of his college, NBA and Olympic basketball teams, but doesn't treasure the championship rings and medals they produced.
Read More
Restaurateur Jeff Smith left Harry & Izzy's to help former Indianapolis Colt Gary Brackett launch Georgia Reese's Southern Table & Bar and expand Stacked Pickle.
Read More
The philanthropist says she's picky about what she gets involved with—and therefore she's never regretted a project or program she's contributed to.
Read More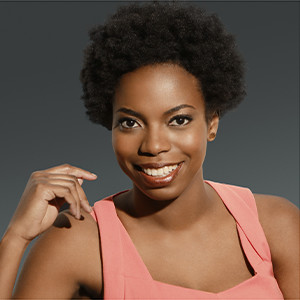 Sasheer Zamata, who is still learning on the job at Saturday Night Live, says natural comedic talent will get you only so far.
Read More
Simon Property Group executive David Contis says technology will enhance, not kill, bricks-and-mortar retail.
Read More
Indiana Pacers radio man Mark Boyle doesn't reveal his age and prefers not to talk to strangers.
Read More
Eugene White, the president of Martin University, had become restless in retirement when the opportunity to lead the struggling black liberal arts college surfaced.
Read More
Papa is the mayor of Zionsville and chief of staff for the Indiana Senate but that's not all. He's also served as a non-governmental observer of hearings at Guantanamo Bay and launched an orphanage in Nepal—all while working to earn his doctorate.
Read More
Scott Dorsey and Kristian Andersen—two of the four partners at High Alpha—say they are pioneers because they've created a firm that combines company creation and venture funding.
Read More
Retired Indianapolis Colt Jeff Saturday says playing in an NFL game is like running into a brick wall over and over.
Read More
The longtime journalist says she was tired when she left WISH-TV Channel 8 after three decades but has been rejuvenated since joining WTTV-TV Channel 4 as a news anchor.
Read More
The officers of the Liberty Fund say the Libertarian-leaning group's new building on Meridian Street in Carmel is meant to strengthen its roots in the community.
Read More
The Hamilton County developer says real estate is a "very competitive" and "very entrepreneurial" pursuit.
Read More
Greg Fehribach is a lawyer who says the Americans with Disabilities Act has changed his life for the better.
Read More
University of Indianapolis President Robert Manuel says he's a "bit of a data-head" when it comes to making decisions on the growing campus, which is aiming to be an anchor for its south side neighborhood.
Read More
John Lechleiter, CEO of Eli Lilly and Co., said the company remained confident about its drug pipeline even after it weathered a string of failed clinical trials.
Read More
Teresa Lubbers, Indiana's commissioner for higher education, said skyrocketing college tuition is one of several obstacles preventing more students from furthering their education beyond high school.
Read More
Husband-and-wife Bill and Teresa Webster made a big bet on Fletcher Place this year, opening 12.05 Distillery and the Repeal restaurant in the up-and-coming neighborhood.
Read More
Sports journalist Robin Miller is still dishing out sharp opinions, years after his dismissal as an Indianapolis Star columnist.
Read More
Paul Baltzell, the state of Indiana's chief information officer, is excited about the power of data analytics to improve the effectiveness of government.
Read More
Dr. Mercy Obeime takes annual mission trips to impoverished countries while also serving as medical director of a health clinic in Garfield Park.
Read More
Bob Hammerle, a criminal defense attorney and prolific movie reviewer, developed his love for movies watching Sammy Terry on Saturday nights as a kid.
Read More
Jay Ricker's Ricker Oil Co. operates 56 gas stations, a cutthroat business in which many of his competitors are national chains.
Read More
Loretta Rush, chief justice of the Indiana Supreme Court, said businesses decide where to set up shop in part based on the quality of the court system.
Read More
Forrest Lucas, founder of Lucas Oil Co., said one of his business philosophies is to "work yourself to death." He said he's never taken a vacation.
Read More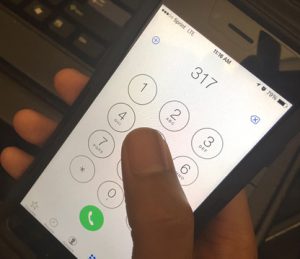 Starting on Sept. 17, calls made within the 317 area will have to be placed using all 10 digits instead of just the final seven.
Read More
Subaru of Indiana Automotive plans to spend $140.2 million to expand its plant in Lafayette and add as many as 1,200 workers before the end of 2017, the company announced Monday morning.
Read More
The Republican congressmen sent Ritz a letter Monday asking the Department of Education to explain the formula used this year to determine federal Title 1 funding levels.
Read More
City Council finance committee chairwoman Luci Snyder kept the ordinance in committee after a hearing last week. Council president Rick Sharp tried to override that decision Monday night and allow the full council to discuss it, but didn't have enough support.
Read More
N. Clay Robbins, the president and CEO of the Lilly Endowment, has been given the additional title of chairman at the Indianapolis-based private charitable foundation.
Read More