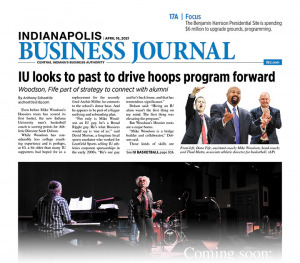 APRIL 16-22, 2021
After Indiana University fired men's basketball coach Archie Miller in March, the athletic department needed more than a savvy basketball mind with a high-profile name. IBJ's Anthony Schoettle explains how the triad of head coach Mike Woodson and wingmen Dane Fife and Thad Matta could help revive the alumni passion and donations that dried up after the firing of Bob Knight. Also in this issue, Kurt Christian explains how a series of actions taken by the Republican-majority Carmel City Council is raising questions about whether members are becoming more skeptical of Mayor Jim Brainard's vision for the city and subsequent spending. And Greg Andrews reveals that the two highest-paid executives at Strada Education Network have departed the powerful education not-for-profit in recent months—an indication that the Indianapolis-based organization is rethinking aspects of its strategy after four years of operation.
While the new coach has less college experience and is a bit older than some might like, he connects to the school's donor base and appears to be part of a bigger unifying and rebranding plan.
Read More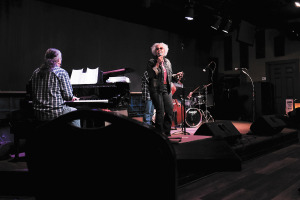 Businesses are looking for the Shuttered Venue Operators Grant program, which had its launch derailed last week because of technical problems with the application portal, to reopen soon.
Read More
Recent council actions are raising questions about whether members are becoming more skeptical of Mayor Jim Brainard's vision for the city and subsequent spending.
Read More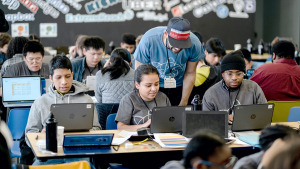 The two highest-paid executives departed the powerful education not-for-profit in recent months, an indication the Indianapolis-based organization is rethinking aspects of its strategy.
Read More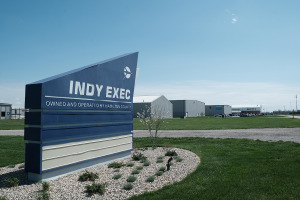 The town and the Hamilton County Airport Authority launched a study in fall 2018 to recommend how properties as far as four miles away might be developed alongside projected growth.
Read More
BCA Environmental Consultants LLC is one of many firms that helps local governments and businesses figure out how to clean up messes, commonly called "brownfields."
Read More
The center, which is home to one of the medical school's largest programs, will move from its current location at Senate Avenue and 15th Street to the IUPUI campus.
Read More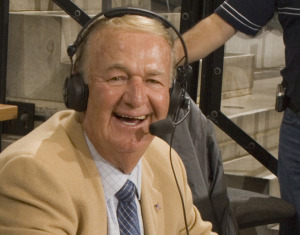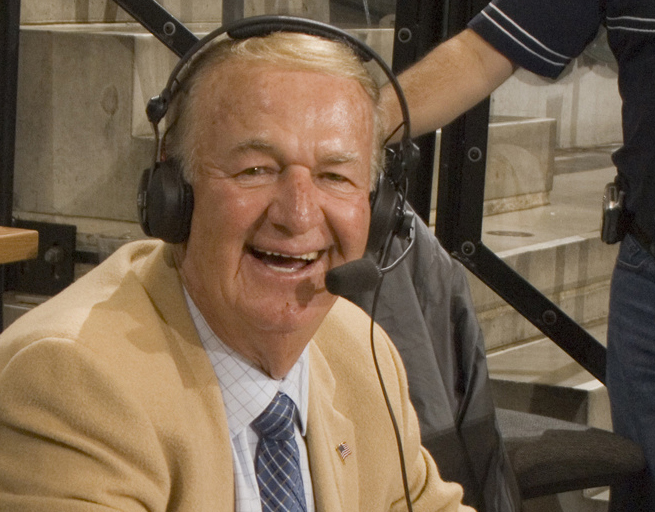 Bobby "Slick" Leonard, who coached the Indiana Pacers to three American Basketball Association championships and served as the team's color commentator for three decades, has died, according to several media sources.
Read More
A mural honoring Indianapolis native Marshall "Major" Taylor, the first Black world champion cyclist, will begin going up in mid-May on a downtown building a block from Monument Circle, the Arts Council of Indianapolis said Monday.
Read More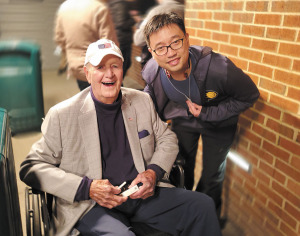 His trademark shout of "Boom Baby" after every made three-pointer became ingrained within the vocabulary of sports fans throughout the state, shouted on driveways, putting greens and anywhere else a long shot of some sort dropped.
Read More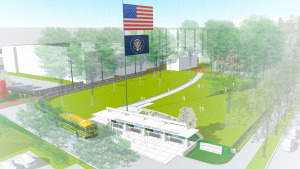 Plans for the two-acre site, where the 23rd president lived before and after his time at the White House, include the addition of a new commons area and portico with a drop-off site for buses, as well as a promenade and a pathway connecting Pennsylvania and Delaware streets.
Read More
Teachers Credit Union has signed on as the naming-rights partner for the newly renovated concert venue at White River State Park, but those involved in the deal aren't sharing details about the contract. 
Read More
We urge lawmakers and Gov. Eric Holcomb's administration not to fritter away the cash on this and that and the other thing that don't add up to anything consequential.
Read More
Let's use some of the $3 billion from the Biden "American Rescue Plan" to attract and retain talent that will create the businesses and jobs of the future.
Read More
Much has been made in the past year—our time of the great pandemic—about the failure of our federal government to not only be prepared for a global pandemic, but also to quickly react to protect its citizens in the face of a once-in-a-lifetime event. Sides have been drawn. On one side, only the private sector […]
Read More
More than 1,400 people are in prison for sentences that Indiana lawmakers decided eight years ago were too harsh. Unfortunately, they failed to make these sentencing changes retroactive.
Read More
The trick is to understand whether you've put yourself in a position to ignore the financial ramifications of a seemingly fortuitous opportunity.
Read More
We apologize if we have slighted one of your own "go to" phrases that help you navigate your business journey. But for different reasons, we believe we should look at those phrases a different way.
Read More
But as we understand, vaccine complications, sometimes leading to deaths, are a risk for all vaccinations.
Read More
The recently released transportation plan from the Biden administration includes numerous initiatives that will be significant to cities, but the $80 billion designated for upgrading passenger rail is one of the most significant and could vault Indy forward.
Read More
There is no standardized methodology for estimating wealth and income inequality. This makes it tempting for one to choose a methodology that resembles one's politics.
Read More
At the current rate of 6.1 million vaccinations daily, it will take 4.7 years to achieve global herd immunity.
Read More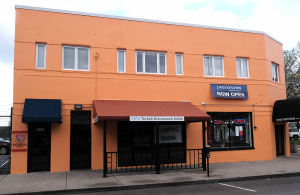 The family behind Usta Turkish and Mediterranean Restaurant, slated to open in Broad Ripple by the end of the month, scouted several options for moving once it was forced to close its location in Bloomington, Illinois.
Read More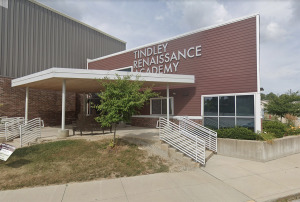 The Indianapolis-based GEO Foundation will make one building the new home of its Next Generation High School and lease the other to elementary charter school Indy STEAM.
Read More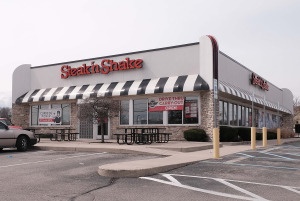 The Indianapolis-based company has declared itself debt-free, but the lenders say they're owed more than $8.5 million.
Read More
Jennifer Beck, a senior project manager for INDOT, appeared before the Westfield City Council to alleviate fears that an estimated $15 million project expanding State Road 32 from two lanes to four would cost the city far more than expected.
Read More