April 17-23, 2020
Indianapolis businesses and not-for-profits are expected to file a deluge of lawsuits against insurance companies over their refusal to pay claims related to the COVID-19 crisis. Susan Orr examines the legal issues and digs into the arguments in two suits that were among the first to be filed. Also this week, Anthony Schoettle reports on the financial hit local TV stations are taking despite the boost in ratings caused by the coronavirus. And John Russell looks at the low levels of public health funding in Indiana and explores whether that has hindered the state as it battles COVID-19.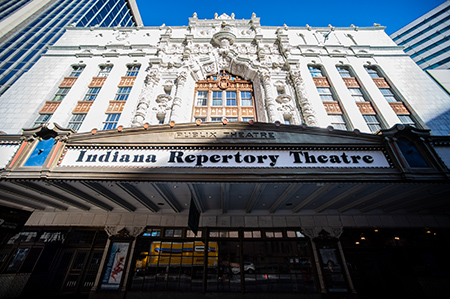 Businesses and not-for-profits in Indiana and across the country have begun suing their insurers in coronavirus-related claims disputes—and attorneys predict a flood of additional cases will follow.
Read More
The very thing that is driving the increase—the coronavirus outbreak—is also preventing stations from cashing in on those ratings increases.
Read More
For years, Indiana has struggled to get sufficient funds and equipment for its public health efforts. Now, it's in the biggest health crisis in decades and is trying to make do with funding that ranks among the lowest in the nation.
Read More
Institutional markets became increasingly volatile as COVID-19 spread across Asia, then Europe and now the United States, leaving venture capitalists holding tighter to their cash and spending more time examining the health of the companies in which they've already invested.
Read More
Local brokers have made big changes in the way they sell houses in an effort to protect buyers and sellers during the coronavirus outbreak. It's not clear yet whether or how much the changes will hurt home sales—in the short term or long term.
Read More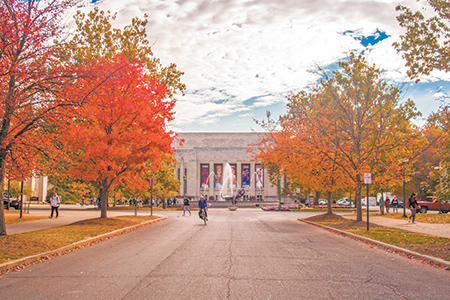 While students and faculty at Indiana universities and colleges are focused on completing the current academic year online, school leaders are already assessing what impact COVID-19 will have on the fall semester.
Read More
The virus-wracked federal prison system has been broadening the ranks of inmates eligible for transfer to home confinement as officials seek to limit the spread of the coronavirus.
Read More
In response to the COVID-19 outbreak, Indianapolis-based Fatheadz Eyewear and its production partners have started making personal protective equipment for front-line health care workers. Fatheadz CEO Rico Elmore said he shifted the company's work to safety goggles, safety glasses and splash shields for many reasons, including keeping his employees working. The company is one of […]
Read More
City and county officials are grappling with the sacrifices they'll have to make as plummeting employment, delayed collections and reduced economic activity cut into tax revenue.
Read More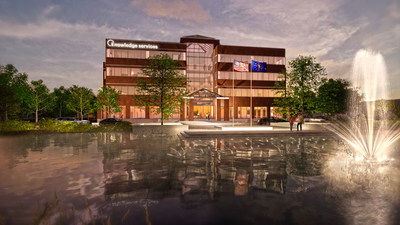 The company, which provides workforce management services, said it is investing $15.1 million overall to acquire and renovate the 165,000-square-foot building, where it will move 130 employees.
Read More
Gov. Eric Holcomb and his team took aggressive action early in the crisis and have been steady in their approach to minimizing the human and economic suffering the pandemic is causing.
Read More
Some media outlets need to cut back, but we're giving you more information, not less, during the pandemic.
Read More
Under the federal government's national emergency declaration, employers, corporate foundations and public charities have been granted more flexibility to issue financial assistance to employees facing hardship as the result of the pandemic.
Read More
I know people are under enormous strain and very tough days and weeks are ahead for all of us, but companies should not be afraid to share what they're doing to help, how they are growing or how they are making life better in their communities. Good news is still important.
Read More
Gary Varvel's attempt to reconcile his Christian faith with a vote for Trump fails to convince me. It is like claiming that you are a vegetarian, but you eat cheeseburgers every day. The two are not reconcilable.
Read More
Before the coronavirus crisis began, Indiana's representatives in Congress, especially Congresswoman Jackie Walorski, showed they were listening to small businesses by pushing for the repeal of the health insurance tax, or HIT.
Read More
We need to be smart about the lessons we take away from our experience with COVID-19.
Read More
Resilience is found when people see obstacles as speed bumps rather than insurmountable peaks, and the coach's role is simply to help his or her people maintain that perspective.
Read More
Even in a course fully subscribed by students from our Honors College, a class full of future doctors, business executives, computer engineers and the like, the quality of written expression was almost uniformly—sorry to choose this word—pathetic.
Read More
Tricksters abound in times of crisis. They are opportunistic and clever. As the COVID-19 outbreak advances, so do their efforts.
Read More
The economy is not a machine that can be turned on or off. It is not as if President Trump, nor even Dr. Anthony Fauci, can declare, "OK, on May 17, it's all over—everyone go back to work." Rather, an economy is networks of relationships.
Read More
Indiana Democratic Party Chairman John Zody announced Tuesday that avoiding a traditional in-person convention was "the safest way" to conduct the event.
Read More
The 159-unit apartment development would be located on a six-acre site along the White River, south of 16th Street. The proposed tax abatement from the city of Indianapolis would save the developers about $1.4 million.
Read More
Beloved in the Chicagoland area, the deep-dish chain confirmed to IBJ in March that it planned to enter the central Indiana market with several locations.
Read More
The Capital Improvement Board of Marion County and Visit Indy said they are implementing several cost-cutting maneuvers ahead of expected drops in tax revenue over the next several months.
Read More
You know the usual suspects—the Woodens, Knights and Birds—but what about Fred Zollner, Chuck Taylor and all the others?
Read More