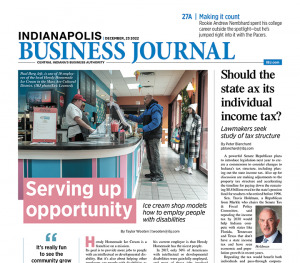 DEC. 23-29, 2022
Could Indiana eliminate its individual income tax and still bring in enough money to pay for state government and schools? Would it boost the state's economy by attracting companies and workers? IBJ reporter Peter Blanchard explores the concepts as Indiana lawmakers pursue a blue-ribbon commission to study the state's tax structure. Also, an ice cream shop in the Mass Ave Cultural District is serving as a model for employing people with disabilities. And reporter Dave Lindquist talks to a young local artist who has drawn several pages of a Batman comic.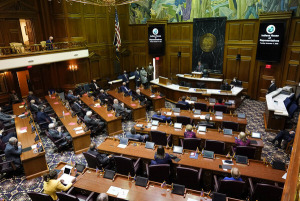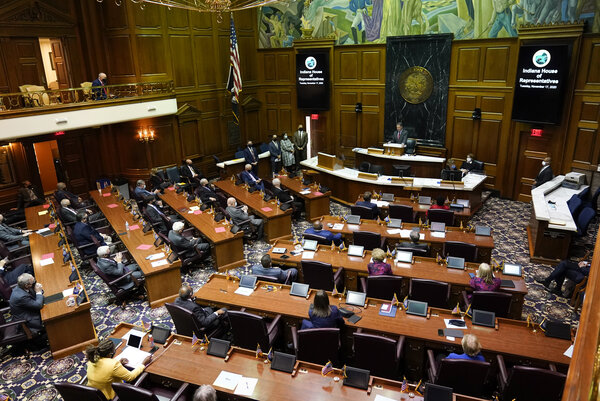 A powerful Senate Republican plans to introduce legislation next year to create a commission to consider changes to Indiana's tax structure, including phasing out the state income tax.
Read More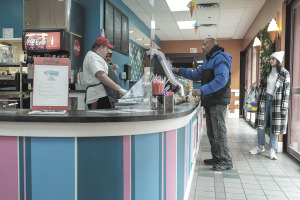 Howdy Homemade Ice Cream's goal is to provide more jobs to people with an intellectual or developmental disability. But it also wants to help other employers see people with disabilities as a dependable workforce.
Read More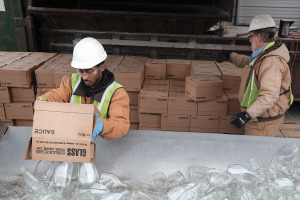 Moves to finally rid Indianapolis of its distinction as the nation's largest city without universal curbside recycling will benefit current recycling-focused businesses and could spur economic development.
Read More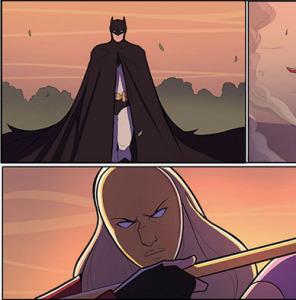 Lucas Silveira was one of 24 artists and writers selected to participate this year in a series of workshops and training launched by DC Comics and a New York company.
Read More
For more than two decades, Kelly reported for The Journal Gazette in Fort Wayne. But this summer, Kelly, 49, was named editor-in-chief of the Indiana Capital Chronicle.
Read More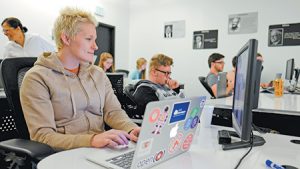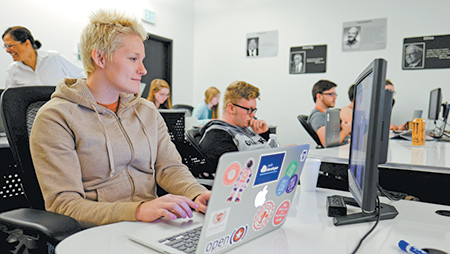 Marion-based Indiana Wesleyan University said it plans to continue operating Eleven Fifty Academy as a not-for-profit organization, with new classes beginning early next year.
Read More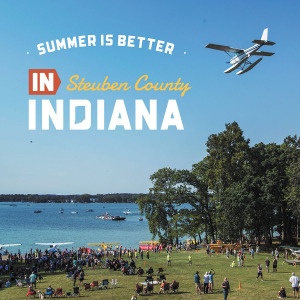 The Indiana Destination Development Corp. is requesting a baseline budget of $14.8 million in both 2024 and 2025, more than double its current annual budget of $5.8 million.
Read More
The Indianapolis Water Co. building occupied 113 Monument Circle from the early 1900s until it was razed in 1958. In this picture from 1942, the building is decorated for Christmas. The Indianapolis Water Co. was founded in 1881 following the sale of the Water Works Co. It operated until 2002, when the city of Indianapolis […]
Read More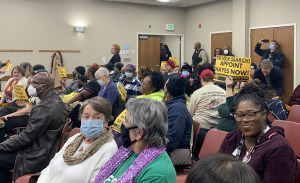 With their search for a new CEO for the library system mired in controversy, members of the Indianapolis Public Library's Board of Trustees heard withering criticism from community members at their meeting Monday night.
Read More
The following is a list of Indianapolis-area not-for-profits and the things each needs most. Wish List is our effort to help connect not-for-profits with people who can help them. Anyone who wishes to contribute should contact the organization directly.
Read More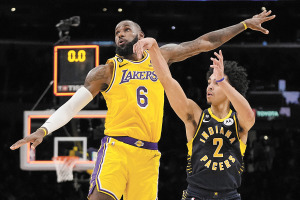 And despite starting every game his first two seasons at Florida, the only major statistical category Nembhard came close to leading on the team was assists—helping others get buckets.
Read More
We benchmark ourselves by those who have been extended different opportunities and privileges. Yet, too often, we feel shame and disappointment for not achieving what our peers have accomplished.
Read More
Most people who read my column in the Indianapolis Business Journal do currently need a financial adviser. I'm not trying to trap you, me or the financial planners in a web of semantics, but I think details matter.
Read More
Let's pay David Johnson a tribute in his retirement by upping our game in education, entrepreneurship and ambition for our state.
Read More
We love economics, but it is good for economists to get out of our bubble now and then.
Read More
We must act quickly on both sides of the aisle to ensure families across the country get some much-needed relief.
Read More
While all members of the community pay to support their local schools through local property taxes, these funds support only certain public schools in the community—district-run public schools, leaving out public charter schools.
Read More
Lawmakers should earmark additional spending toward tourism over the next two years and monitor the results carefully.
Read More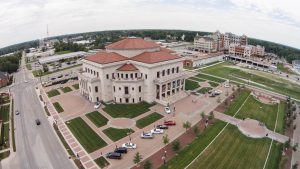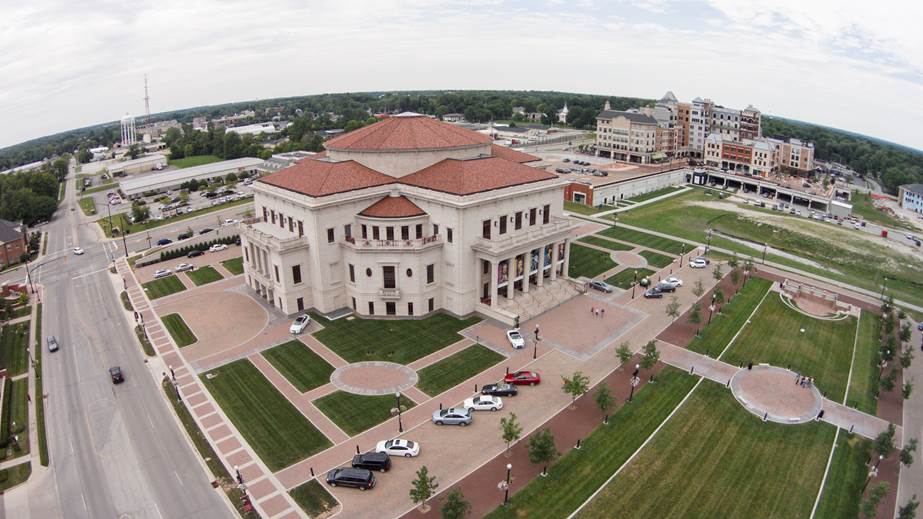 Theater officials say the funds will help keep the 11-year-old facility up-to-date and maintain its ability to attract top performers.
Read More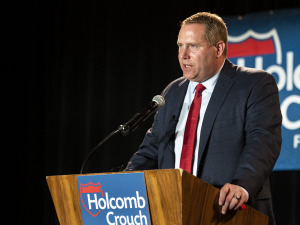 Indiana Republican Party Chairman Kyle Hupfer is looking to move up — by running for the number two spot at the Republican National Committee.
Read More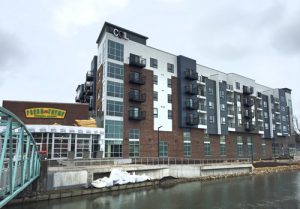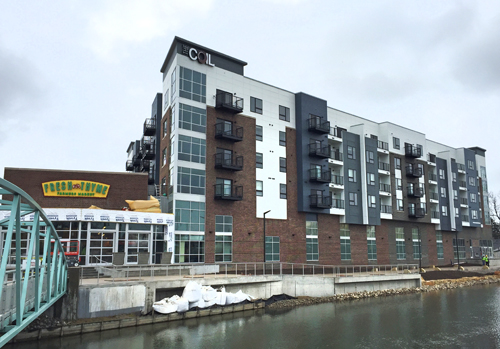 The purchase comes just three years after the 151-unit complex on the Central Canal was sold for $40.7 million to Chicago-based Promus Holdings LLC.
Read More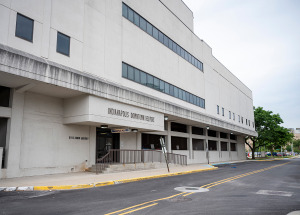 The Indianapolis Airport Authority said it hopes to receive tentative approval to decommission the facility at 51 S. New Jersey St. by the end of February. It is working with the Federal Aviation Administration to secure the designation, which is crucial for future redevelopment of the site.
Read More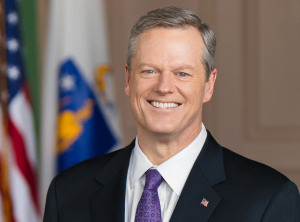 Current president Mark Emmert announced he would step down earlier this year after 12 years of leading the NCAA through a tumultuous time.
Read More