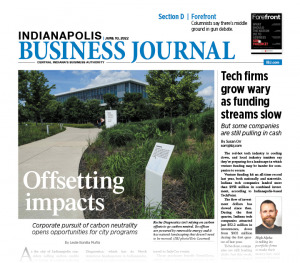 JUNE 10-16, 2022
As the city of Indianapolis considers selling carbon credits to invest in carbon reducing forestry products, it might be able to turn some sizable local companies into customers. Leslie Bonilla Muñiz writes that corporate interest in carbon neutrality opens opportunities for city programs. Also in this week's issue, Daniel Bradley explains how the not-for-profit Agape Therapeutic Riding Resources helps people with disabilities and mental health challenges by providing opportunities to bond with animals. And Mickey Shuey reports that the Indianapolis Airport Authority has updated its incentives plan to free up more fuel to chase nonstop flights.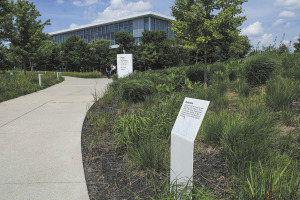 As the city of Indianapolis considers selling carbon credits to invest in carbon-reducing forestry projects, it may be able to turn some sizable local companies into customers.
Read More
The red-hot tech industry is cooling down, and local industry insiders say they're preparing for a landscape in which venture funding may be harder for companies to secure.
Read More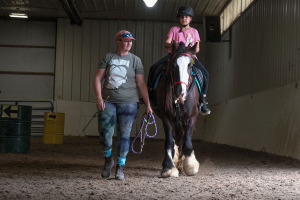 Agape Therapeutic Riding Resources serves children and adults with disabilities and offers therapeutic riding, equine-assisted learning and a mobile miniature horse program for seniors.
Read More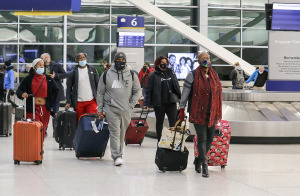 The Indianapolis Airport Authority has committed at least $5 million over the next two years to try to attract new domestic and international non-stop flights, with an emphasis on the latter.
Read More
Juanita Easterling now works for Goodwill of Central & Southern Indiana as the plant manager of Cook Medical's brand-new $15 million medical manufacturing facility on the northeast side of Indianapolis.
Read More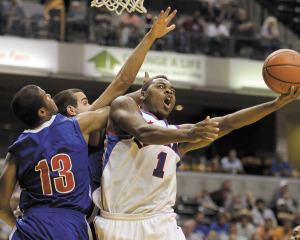 Attendance is about one-third of what it once was, the schedule of practices and games has been shrunk from two weeks to one and some players can't even fit that into their schedules.
Read More
Not-for-profit Act Indiana says 60 people associated with the organization were elected in last month's primary-year elections for Democratic precinct committee positions. That's more than one in five of the 291 precinct committeepeople elected.
Read More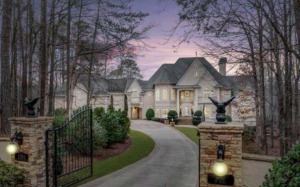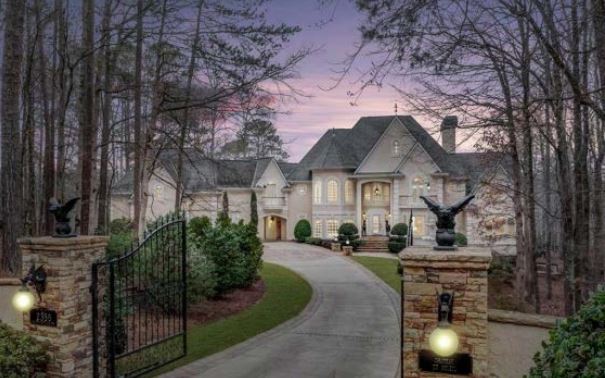 Promontory of Zionsville would include 80 homes ranging in cost from $1.5 million to $4 million.
Read More
Encamp's software helps its customers fulfill environmental reporting and compliance issues. The company has attracted $47.2 million in investment since its launch in 2017.
Read More
The computer network of Goodman Campbell Brain and Spine, a large, independent surgical group based in Carmel, has been hacked, compromising patient and employee data.
Read More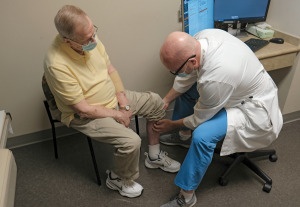 Many PAs, as they informally call themselves, say the change will provide a more accurate description of what they do. Medical groups say it might confuse patients over who is providing care.
Read More
A sad and blatantly unconstitutional chapter in the history of the Indiana General Assembly has thankfully come to a close, but not without wasting precious legislative and judicial time and hard-earned taxpayer dollars.
Read More
Folks working remotely can live anywhere there's a strong internet connection. But what they can miss working remotely is the networking and mentoring that is an important part of being with colleagues all the time.
Read More
Increased funding for high-ability education will build a stronger pipeline and road map for Indiana's students who are poised to become tomorrow's industry leaders.
Read More
Not only would these billion-dollar investments raise Hoosiers' electricity bills for decades, but they would also keep Hoosiers exposed to the whims of a volatile global market.
Read More
I've been in several meetings with leaders lately who feel an urgency to take action with respect to changing their office space. However, it's clear they don't fully understand the "why" underlying that urgency.
Read More
In order to determine how susceptible you are to making a mistake here, simply examine your relationship with gift cards.
Read More
To reduce the use of fossil fuels, it is rather obvious current users will have to find substitutes for its current uses.
Read More
Believing victims takes all of us. It starts at home, with open and frequent conversations about consent and healthy and respectful relationships. You can learn how to be an effective bystander. You can talk to your employer about workplace sexual harassment policies. You can contact your federal and local elected official to advocate for survivors. And you can support initiatives that empower survivors.
Read More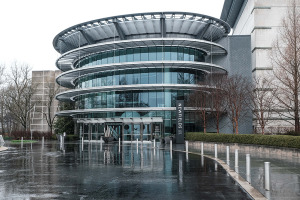 In 2015, Newfields ended its free admission policy by instituting an $18 fee. On July 1, that price will increase to $20 per visitor.
Read More
The Indiana Supreme Court on Friday threw out a law that gave state legislators increased power to intervene during public health emergencies, agreeing with arguments from Gov. Eric Holcomb that the move violated the state constitution.
Read More
Indiana Department of Homeland Security Executive Director Stephen Cox is retiring from his public service role, the state announced Monday.
Read More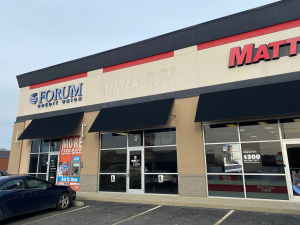 The deep-dish pizza specialist will add a Johnson County shop to a burgeoning roster that includes two Indianapolis locations and one in Carmel.
Read More
The program, offered through the Indiana 5G Zone, will offer established businesses matching grants of about $200,000 to help accelerate the commercial application of 5G technology.
Read More
UKG, which offers an online platform for human-resources tasks like payroll and scheduling, expects to increase employment in Indianapolis to more than 500.
Read More
I must be frank: These shootings are a direct result of Republican policies that help dangerous, angry and unstable individuals buy or own guns, as well as their party's unwavering loyalty to the gun lobby that finances their campaigns.
Read More
What saddens me is that the daily street violence does not get the same attention from the national media and elected officials as mass shootings in schools do, even though hundreds of children and youth of color have been killed by urban violence every year for the last 50 years.
Read More
The AR-15 and its numerous variants … are the most popular civilian rifles in the United States.
Read More
The list of those blamed for the deaths in Uvalde grows apace.
Read More
The way we sort and dismiss differing views makes it nearly impossible to have rational conversations about anything.
Read More
The lack of regard for a pre-born child contributes to school shootings, teen gun violence and child abuse.
Read More
The party of Reagan was one of purpose and optimism.
Read More
So far this year, the legislatures of Wisconsin, Nebraska, West Virginia and South Carolina have passed resolutions calling for a constitutional convention.
Read More
It is comfortable, and dare I say, 'safe,' to sit in the silos of sameness and discuss the ills of our state or our country with people who agree with you.
Read More
It leads me to believe that … electric vehicles will someday dominate the auto scene in America.
Read More
Nearly 2,800 Hoosiers lost their lives due to an overdose in 2021, equivalent to the population of Indiana towns such as Loogootee, LaGrange and Winamac.
Read More
What I appreciate most about … Juneteenth is that the Black community collectively celebrates the day slavery ended for all Black people.
Read More
Belief in a person and the corresponding social VC investment could be the structure that nurtures a business to growth.
Read More
The pandemic is not over yet. We should act more like it.
Read More
Members are expected to … contribute as much of their time, talent or treasure as they can—when they can—to club initiatives.
Read More
The fun part of life is just about to begin."
Read More