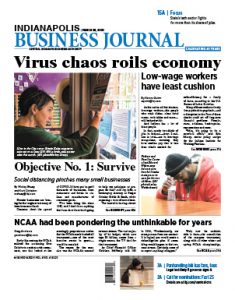 MARCH 20-26, 2020
Coverage of the repercussions of the COVID-19 crisis dominates our front page this week. Reporters Mickey Shuey and Kurt Christian hit the trenches to learn what small businesses are doing to survive. Samm Quinn explores the challenges facing low-wage workers, who typically have very little cushion for work stoppages. And Greg Andrews has a fascinating piece about the Indianapolis-based NCAA, which was forced to cancel March Madness. The group relies heavily on the hundreds of millions of dollars it earns annually through its TV contracts for the tournament. This raises the question of how the governing body for collegiate sports can function without that revenue.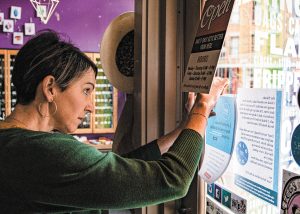 Concerns about the spread of COVID-19 have put in peril thousands of businesses, from restaurants and hotels to airlines and manufacturers of consumer goods.
Read More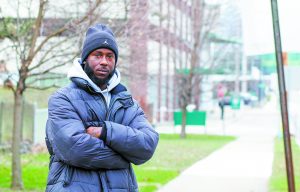 Many of those workers already live paycheck to paycheck—and a disruption in the flow of those checks could set off long-term financial problems. Foreclosures, evictions, bankruptcies, repossessions and more.
Read More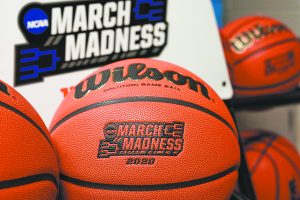 Early this century, the NCAA enlisted the accounting firm Deloitte to conduct a risk assessment, one that looked at the seemingly preposterous notion that the NCAA men's basketball tournament—one of the most lucrative events in sports—would be canceled.
Read More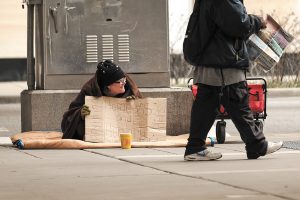 A potential new law governing panhandling throughout the state could have a big impact on downtown Indianapolis, but a legal challenge could stop it from ever being enforced.
Read More
Indiana lawmakers were only at the Statehouse for 10 weeks, but they debated plenty of topics.
Read More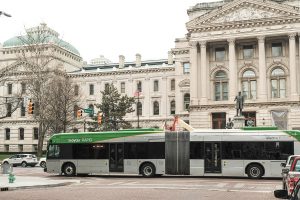 IndyGo is in the hot seat after lawmakers raised the issue during their recent 2020 legislative session of the transportation agency's legal requirement to raise 10% of its increased tax revenue.
Read More
In its ongoing effort to provide more food access to marginalized local neighborhoods, not-for-profit Flanner House of Indianapolis opened Cleo's Bodega & Cafe last summer.
Read More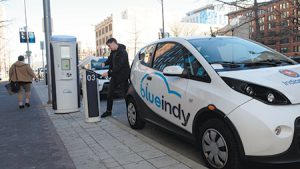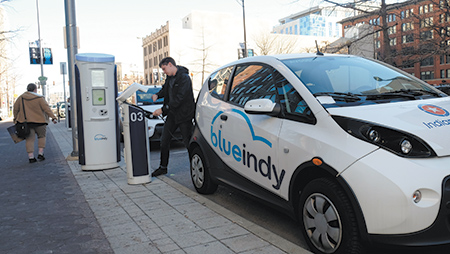 Council Minority Leader Brian Mowery said his caucus believes returning Blue Indy spots to non-metered public parking would be beneficial to businesses.
Read More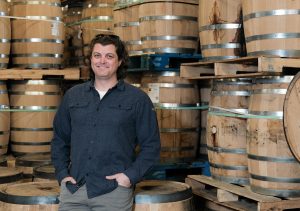 Hotel Tango Distillery in Indianapolis said Monday that it is temporarily adding a new high-proof ethyl alcohol-based hand cleaner to its line of products.
Read More
State officials have taken sharp criticism in the last week for the slow pace of testing. Through Tuesday, the Indiana State Department of Health had conducted 193 tests, out of which 39 were presumed positive.
Read More
IndyHub, working with Leadership Indianapolis, plans to host digital book clubs, panel discussions and virtual meet-ups, replacing their traditional event and program schedules with opportunities to convene remotely.
Read More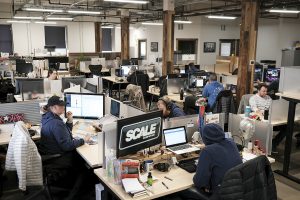 A recent report concluded that 90% of the nation's tech and innovation sector employment growth from 2005 to 2017 was generated in just five major coastal cities: Seattle, Boston, San Francisco, San Diego and San Jose, California.
Read More
Cybersecurity experts warn that cybercriminals are moving in to target people not used to working from home and companies without work-at-home policies or cyber-safety nets.
Read More
When this time of social and economic uncertainty passes—and it will—let's rededicate ourselves to the city's upward trajectory.
Read More
The crisis we're living through today can help us head off a future pandemic.
Read More
Social distancing is a prudent way to manage the risk of contracting a disease like the coronavirus, but it is a dangerous way to live.
Read More
Myriad factors drive the gaps in access to medication for opioid use disorder.
Read More
Some companies have been caught flat-footed in their attempts to quickly train newly minted remote employees on the latest and most relevant computer skills.
Read More
Buildings that shut out street life are all about isolation, a concept we're experiencing to an uncomfortable degree.
Read More
At some point, the uncertainty will be resolved. The fear will be tougher to dampen.
Read More
Not even eight hours after adjournment sine die, legislative leaders were already contemplating whether the worldwide economic situation and social-distancing issues causing event cancellations could force a special session.
Read More
Markets responded negatively to both Fed actions in March because the cuts themselves confirmed investors' worst fears about the coronavirus's impact on future profitability of American companies.
Read More
You would think it's the black plague with certain death if you get this, and it isn't.
Read More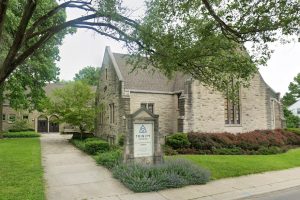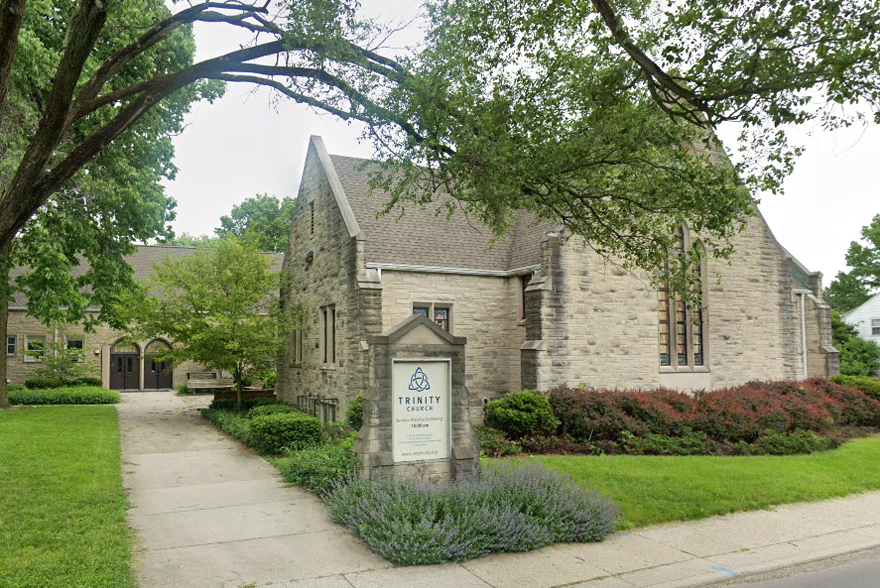 The firm would occupy the entire 18,366-square-foot church, and retrofit the building for open desk space, office areas, conference rooms and administrative space.
Read More
Indiana University's two law schools posted the biggest declines in the 2021 U.S. News & World Report rankings, while Notre Dame Law School slipped but was still within the range established in the previous few years.
Read More
Indianapolis-based Roche Diagnostics said Monday that it has begun shipping an initial order of 400,000 COVID-19 test kits to a network of more than 30 hospital and laboratories.
Read More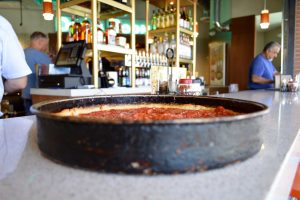 The chain's signature deep-dish pies are renowned in the Chicagoland area, where the company has 56 locations. A private equity firm took an ownership stake in 2016 to spur growth.
Read More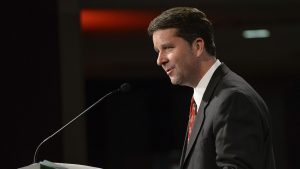 Indiana University on Tuesday announced the appointment of longtime IU athletics administrator Scott Dolson as the school's new athletic director.
Read More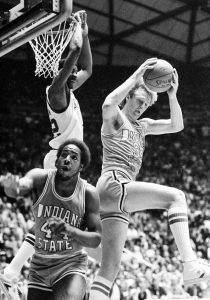 Key dates loom large in the March-madness history of six Indiana schools.
Read More