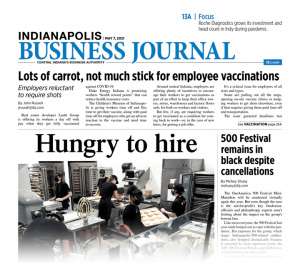 MAY 7-13, 2021
Indy-area employers are offering plenty of incentives to encourage their workers to get vaccinations, but few, if any, are requiring workers to get vaccinated as a condition for coming back to work. John Russell explores the legal complications of compelling employees to get the vaccine. Also in this week's issue, Kurt Christian reports that local restaurant owners are using alternative recruiting techniques and financial incentives to counteract the labor shortage plaguing the retail industry. And Susan Orr tracks the emergence of commercial and retail development in the Bates-Hendricks neighborhood now that the residential turnaround is in full swing.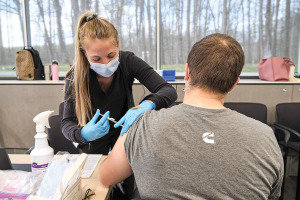 Companies are offering plenty of incentives to encourage their workers to get COVID vaccinations, but few, if any, are requiring the shots as a condition for coming back to work—or, in the case of new hires, for getting a job offer.
Read More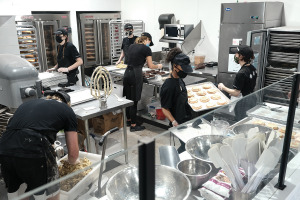 Local restaurant owners battling a nationwide labor shortage are using alternative recruiting techniques and financial incentives to try to staff a returning dinner rush.
Read More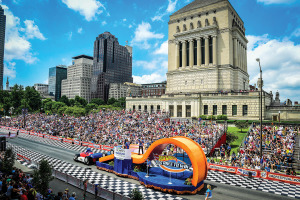 Like most everyone, the organization last year made budget cuts to cope with the pandemic. But its expenses also dropped dramatically because it canceled the 500 Festival Parade and shifted to a virtual platform for other events.
Read More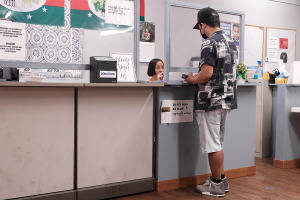 A 2014 study found that, on average, 37% of immigrants working in urban America had co-workers who were also immigrants.
Read More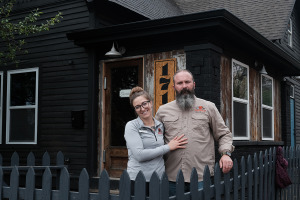 The neighborhood just south of downtown has been one of the city's emerging residential hot spots the past several years—and commercial developers are taking notice.
Read More
The Avon resident has been on a decades-long quest to blaze a paved path from downtown Indianapolis to Montezuma, a trail that is slowly taking shape.
Read More
Preliminary site plans filed with the city call for the construction of five new apartment buildings and the retention of a two-story office building on the 8.6-acre property.
Read More
Indianapolis refugee organizations have seen only a trickle of refugees since last October, but are now set for a greater influx after President Joe Biden quadrupled the annual cap on the number of refugees allowed in the United States.
Read More
The developer behind the Proscenium development in Carmel is expanding the project across the street, and an Indianapolis-based developer is planning to dive into the Carmel market with a $78 million project.
Read More
The company, which operates remotely, said it also will spend $171,500 to establish a physical location in central Indiana in 2022 to help support its growing national customer base. 
Read More
First Person, founded in 1997 by Bryan Brenner, is expected to keep operations in Indianapolis. Under the deal, New York-based NFP Corp. will keep all 55 First Person employees.
Read More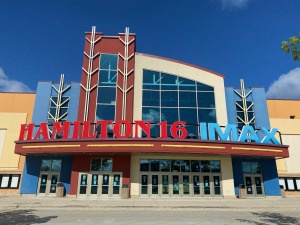 Michigan-based Emagine said it expects to reopen the Noblesville theater this summer. The theater's previous operator filed for bankruptcy last year.
Read More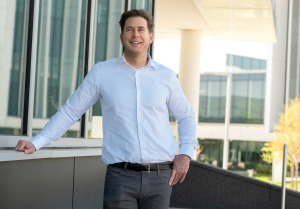 Matthew Sause took the helm of the 4,500-person Roche Diagnostics' North American operations in Indianapolis in November 2019—just four months before the World Health Organization declared a pandemic and much of the planet went into lockdown.
Read More
Emerging from the pandemic, health and life sciences companies have a unique opportunity to leverage lessons learned for the benefit of the patients they serve.
Read More
This is a partial transcript of IBJ's annual Life Sciences Power Panel, which took place virtually on April 30 with four of Indy's biosciences leaders: 16 Tech CEO Bob Coy, GenePace Laboratories founder Sanjay Malkani, Elanco Animal Health CEO Jeff Simmons and Indiana University School of Medicine geneticist Tatiana Foroud.
Read More
READI will encourage neighboring counties, cities and towns to partner and apply for grants of up to $50 million per region.
Read More
Merger and acquisition stories can seem straightforward enough, but they're often complicated by the companies' decisions to keep the financial terms confidential, the desire of the parties to control the message to their employees and customers, and the emotions inevitably wrapped up in these transactions.
Read More
While Hamilton and Marion counties are the biggest winners, Madison, Wayne, Delaware, Grant and Lake will have less representation and will be the biggest losers.
Read More
Population belongs on the list of Indiana's most daunting long-term challenges, alongside education. Sure, our schools need to prepare more Hoosiers for success in the job market, but building our economy also takes more Hoosiers—period.
Read More
As executives, one way we grow our impact and scale our performance is by creating standard operating procedures for our team. So why can't we do that for ourselves when distinguishing between work and life?
Read More
Unlike regular companies, SPACs are "shell companies" with no commercial operations at the time of their IPO.
Read More
Taxing dividends and capital gains encourages too much consumption and too little savings, which is to the long-term detriment of households and the larger economy.
Read More
I was disappointed to see that your article suggested that there were only three Indiana colleges and universities who are currently under female leadership. Noticeably, you neglected to mention Saint Mary's College in Notre Dame, Indiana.
Read More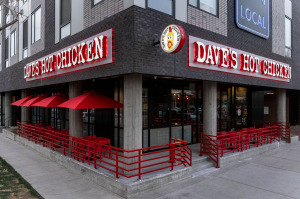 A Fort Wayne-based franchise group that operates 45 Pizza Hut locations, including some in Hamilton and Boone counties, has signed a deal to open 15 Dave's Hot Chicken locations in Indiana. Most are expected to be in the Indy-area market.
Read More
Gov. Eric Holcomb's veto marks another pushback against fellow Republicans' legislative efforts to weaken the powers of the governor or others during emergencies such as the pandemic.
Read More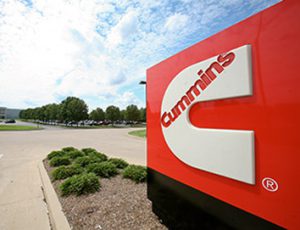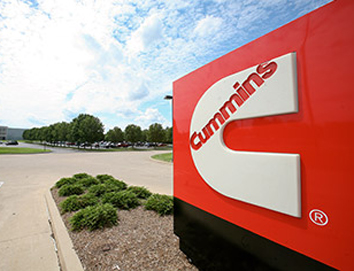 Indiana-based engine manufacturer Cummins Inc. on Tuesday reported first-quarter revenue and profit that exceeded analyst expectations. 
Read More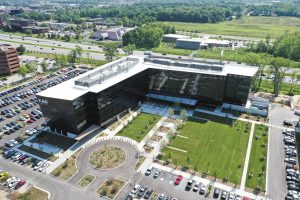 Auction Frontier sells a cloud-based software called Velocicast that is the backbone of KAR's live, online auto auctions.
Read More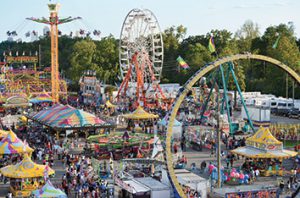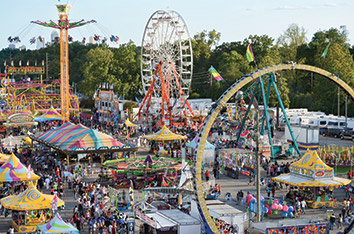 The Indiana State Fair Commission announced Tuesday that the fair will be July 30 to Aug. 22 but may look a little different to meet health requirements.
Read More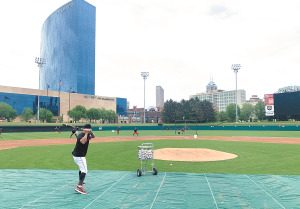 What happens to a ballpark when it must sit idle for so long? Maybe we should ask the guy who takes care of the place.
Read More