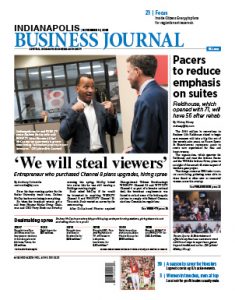 NOV. 15-21, 2019
The new owner of WISH-TV is an Indianapolis native but has earned a national reputation for turning around struggling TV stations. Anthony Schoettle has the story on how DuJuan McCoy plans to recapture lost viewers and return the station to prominence. Also in this week's issue, Mickey Shuey takes a close look at how the Indiana Pacers plan to reconfigure the hospitality offerings in Bankers Life Fieldhouse as part of its massive revamp. The tastes of corporate ticketholders have changed. They're not as interested in traditional suites and club seating, which is forcing teams to figure out new options for them. And Lindsey Erdody reveals a surprising gender gap in the leadership of Indianapolis not-for-profits. Although a vast majority of not-for-profit employees are female, only 25 percent of the 100 largest not-for-profits in the Indy area have women CEOs, presidents or executive directors.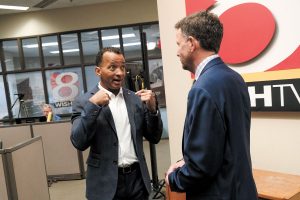 An Indianapolis native, DuJuan McCoy expects to use his status as a local owner and the wisdom he's acquired as a national turnaround artist to improve the station's fortunes.
Read More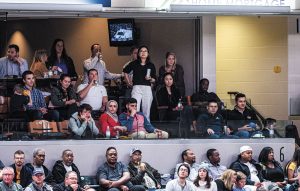 The change comes as the Pacers look to create court-facing gathering areas like those found at other new or renovated venues.
Read More
From a look at the numbers, Indiana is not a great place to buy health coverage through the Affordable Care Act marketplace.
Read More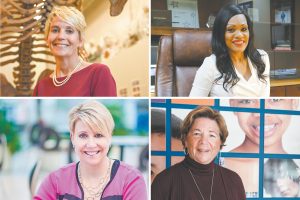 And that's despite the fact that 73% of all not-for-profit employees are female, according to Philadelphia software developer DonorPerfect.
Read More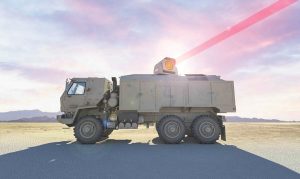 The company says the nearly $50 million it's spent developing technology for new laser weaponry over the past decade is now threatened because of a dispute with a fellow military contractor.
Read More
Joe Anderson, 62, is executive director of protective services for Methodist, University and Riley hospitals, responsible for physical security for more than 4,500 employees and property of more than 10 million square feet.
Read More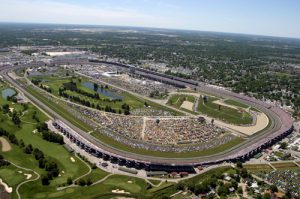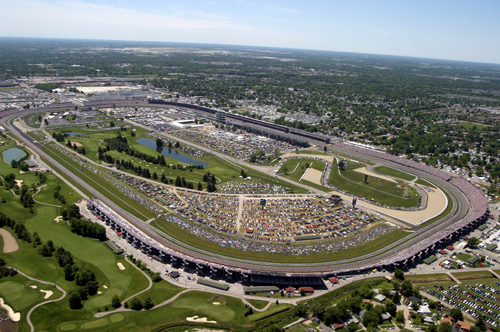 The acquisition of Hulman & Co. will give Penske Corp. control of about 37% of all the land in Speedway, making the company the town's single-largest landowner. Roger Penske said he wants to take advantage of that land.
Read More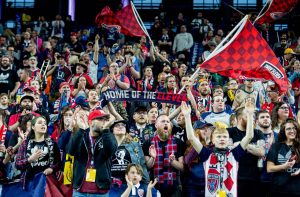 The Indy Eleven drew average crowds of more than 10,000 per game to Lucas Oil Stadium in their second year in the United Soccer League.
Read More
So many teachers asked to take Nov. 19 off to rally at the Indiana Statehouse for higher pay that nearly 30 districts across the state have canceled school or scheduled e-learning days.
Read More
It's an unusual rebuke from the Utility Consumer Counselor Bill Fine, who often recommends that state regulators cut a utility's proposed rate increase, but rarely says the entire hike should be denied.
Read More
Naples, Florida-based Cormo USA is is set to make its mark in the world of peat moss, and the agricultural technology firm thinks Rushville is the place to do it. The company projects local employment will hit 250 by 2025.
Read More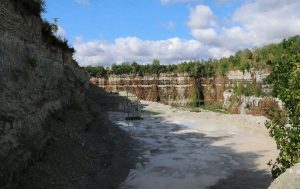 When completed, the 88-acre project, called Citizens Reservoir, will be able to pump up to 30 million gallons a day of captured rainwater into nearby Geist Reservoir.
Read More
Buses and trucks powered by renewable natural gas cost up to 50% less than fully electric options, making them a much cheaper option, even when accounting for fuel costs.
Read More
Hogsett has set the table to tackle both problems by balancing the city's budget during his first term. It's time to use that fiscal stability to more aggressively attack the problems that keep Indianapolis from growing and achieving at the same level as some of its peers.
Read More
The complex that was once the crown jewel of downtown has become a liability. It's time to roll up our sleeves and put it on a better course.
Read More
From 2011 to 2017, house prices in Indianapolis increased 16% faster than per capita income and rent increased three times as fast as household income.
Read More
Although 340B discounts are intended to relieve patient prescription costs and support provider services to low-income communities, many major for-profit companies have in recent years increasingly benefited from the 340B system.
Read More
"Tell me about yourself" isn't the only popular question interviewers should probably re-examine.
Read More
Whether you see it coming or not, hearing that your job is no longer your job is shocking.
Read More
Cities trying to slow down traffic are seeing numerous counter-intuitive benefits.
Read More
The cell phone replaced all its malefactors by giving consumers a better way of satisfying their wants. Good for consumers, but bad for the producers of outdated products.
Read More
Between 2012 and 2018, usage among Indiana high school students increased 387% and nearly as much among middle schoolers. The results have been life-threatening illnesses and deaths.
Read More
Spending well over a half-billion dollars on the Community Justice Campus, now under construction in the Twin Aire neighborhood, represents fiscal recklessness at its finest by Mayor Joe Hogsett and the Democrat-controlled City-County Council.
Read More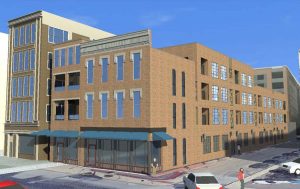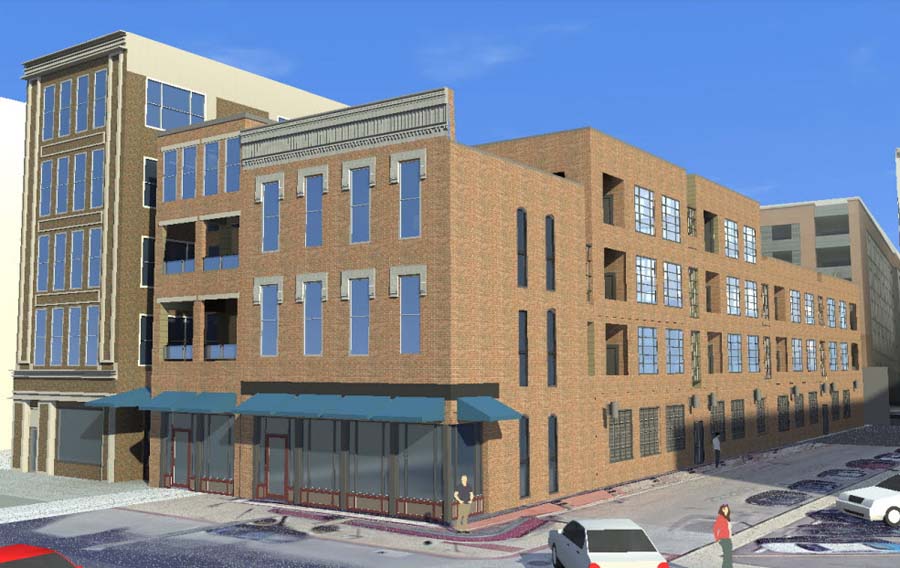 The developer was forced to rethink the project across from Circle Centre mall after anticipated costs ballooned past the expected $8 million to $10 million investment.
Read More
Ball State University's annual Hoosier Survey, released Tuesday, also asked about abortion and gun control—two issues that regularly come up at the Indiana Statehouse during the legislative session.
Read More
Indianapolis-based software and service Parker Technology LLC said the series seed funding round was led by Elevate Ventures and several local investors.
Read More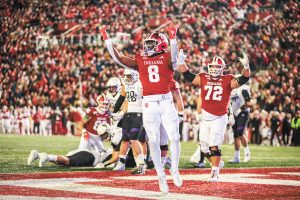 This Hoosier team is knocking down records, one of which is more than 100 years old.
Read More