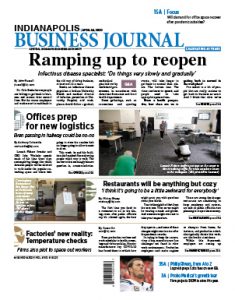 April 24-30, 2020
This week, as companies start to plan their reopenings, IBJ takes a comprehensive look at what post-pandemic workplaces will look like, from offices and restaurants to factories. We also feature a Q&A with an infectious disease specialist who shares insights on how to execute a reopening in the safest possible way. In other news, we profile Probo Medical, which is experiencing explosive growth, and run down the state's plans to encourage vote by mail in the June 2 primary.
Dr. Cole Beeler knows people are itching to get back to business and resume their normal lives. But he warns employers and workers not to rush back to the old way of doing business, at least not all at once.
Read More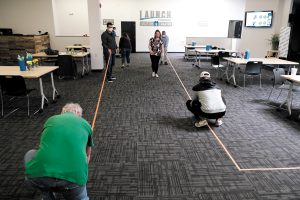 Most firms have just begun to wrestle with what they—and their workers—will face.
Read More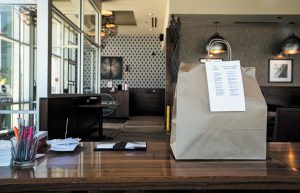 Restaurateurs say protective measures and uncertainty about the lingering pandemic might chill the influx in revenue the industry is hoping for once restaurants are allowed to resume dine-in service.
Read More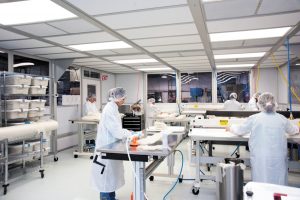 From production routines and work schedules to health screenings and visitor policies, Hoosier manufacturers say COVID-19 has forced them to rethink how they operate.
Read More
Supporters of a vote-by-mail system are hopeful the temporary expansion in Indiana opens the door for a permanent no-excuse policy.
Read More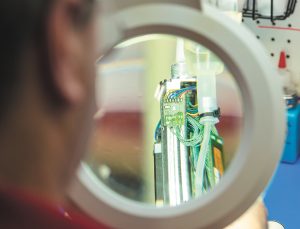 The Fishers-based company's latest acquisition realizes its transition from a niche repair firm for ultrasound components to a multinational imaging-machine supplier.
Read More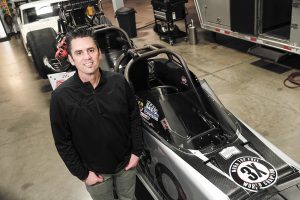 Two claims survived, and U.S. District Judge James R. Sweeney II gave Dixon time to amend three others that had been dismissed.
Read More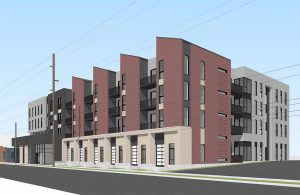 Creating the 66-unit apartment project would entail demolishing the two-story, 30,000-square-foot Teamsters building at 1233 Shelby St.
Read More
Michael Maurer and Bob Schloss, who have owned IBJ Media since 1990, have reduced their ownership stakes to 25% apiece.
Read More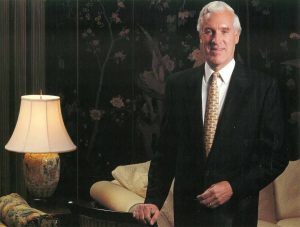 Eli Lilly and Co.'s breakthroughs during Wood's 18-year tenure included biosynthetic insulin and the category-smashing antidepressant Prozac.
Read More
The Indiana native and Indy 500 lover captured World War II in a way that connected with Americans.
Read More
Mursix is producing 500,000 face shields a week. Buyers include hospitals, the state of Indiana and nursing homes.
Read More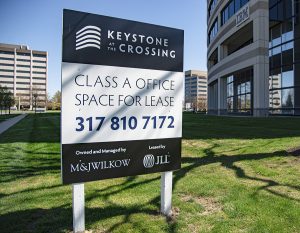 Many employees have traded in-person meetings and conversations for emails and videoconferencing—something many experts say likely will continue long after social distancing requirements are relaxed.
Read More
The department store chain would issue new bonds backed by certain property and other assets to bolster its liquidity.
Read More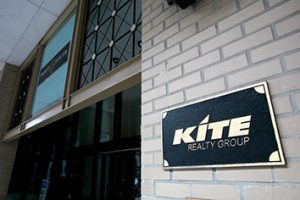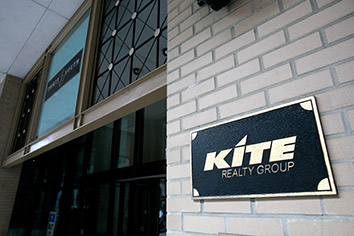 The loan program, geared toward Kite tenants that operate fewer than five retail locations, will accept applications beginning Friday. Industry experts say many mall tenants weren't able to pay April rent.
Read More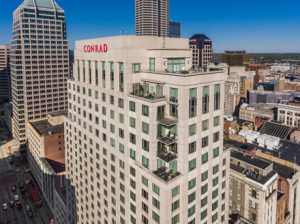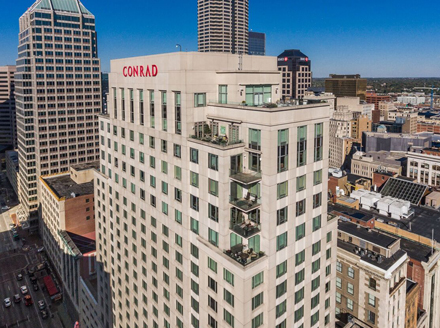 The upscale, 247-room Conrad suspended operations on Saturday in what management called a temporary measure "that is reflective of the current business environment."
Read More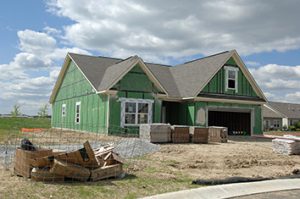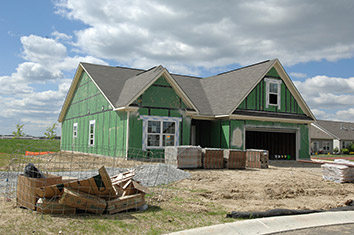 Interest in buying new homes in central Indiana surged dramatically in the first quarter, before the affects of the COVID-19 pandemic began taking its toll on the economy.
Read More
No one quite knows how this reopening of the economy will go—or, frankly, the best way to make it happen. So business owners must plan carefully, always with an eye to balancing the safety of workers and customers with the need for our economy to get moving again.
Read More
The crisis is speeding up the need for transformational change that was already underway.
Read More
It's no surprise that those of us who see the arts as a core part of our identity are finding ways to connect with creative expression even when we can't gather in theaters, in the studio, on the street or in the gallery. We stream performances, collaborate remotely or document life at home.
Read More
To overcome this crisis, we need to balance regulations that protect Indiana's health with the freedom of private individuals to develop indispensable solutions.
Read More
What I miss most is actually my people. My sweet, sweet colleagues. The lack of this serendipitous community has left the biggest impact on my body—a hole in my heart.
Read More
The reality is, a financial crisis was destined to strike your household at some point.
Read More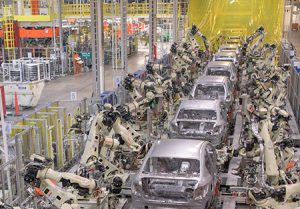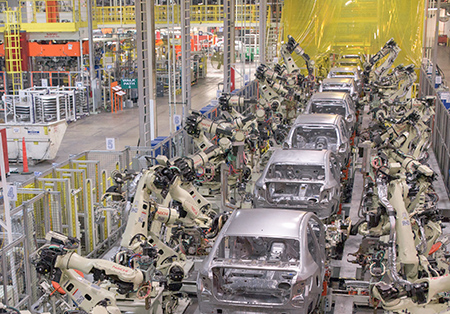 The recall covers certain 2019 Impreza, Outback, Legacy, and Ascent vehicles built from June 26, 2018, through Feb. 25, 2019.
Read More
Former Indiana Department of Revenue Commissioner Adam Krupp announced Tuesday morning that he is calling off his run to unseat incumbent Attorney General Curtis Hill. Meanwhile, another Republican announced his candidacy.
Read More
Fishers-based audio marketing technology company Vibenomics Inc. on Tuesday announced it has closed on $6 million in Series A funding. The round, which closed Feb. 17, was led by Atlanta-based BIP Capital and brings total company funding for Vibenomics to $13.5 million.
Read More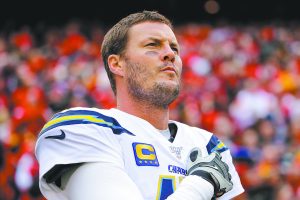 The son of a coach, Rivers and his wife have enough children to field their own flag football team.
Read More