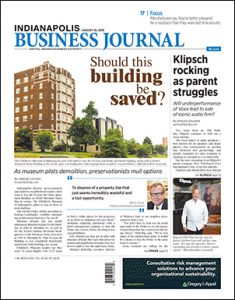 AUG. 16-22, 2019
In this week's issue, Hayleigh Colombo explores the controversy surrounding the decision by the Children's Museum of Indianapolis to demolish the 91-year-old Drake apartment building next to its campus. Historic preservation advocates are holding out hope for a reprieve, but the museum says it's not interested in selling the building. Also this week, Mickey Shuey reports that Indianapolis Public Schools is about to embark on a comprehensive study of 71 properties—including schools and other buildings—to determine which ones should be closed or sold. Samm Quinn gets ahead of a big contract to be awarded by the Department of Education that could bring hundreds of jobs to Fishers. And Anthony Schoettle explores troubles at New York-based Voxx International that could lead it to sell locally based subsidiary, Klipsch, which has been a bright point for the company in recent years.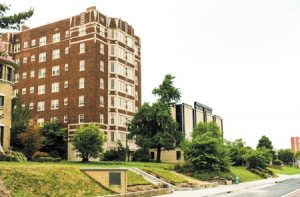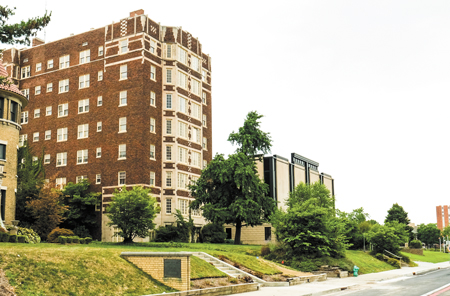 Historic preservationists and midtown neighborhood leaders don't want to lose the Drake apartment building that its owner, The Children's Museum of Indianapolis, plans to raze.
Read More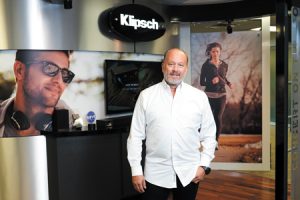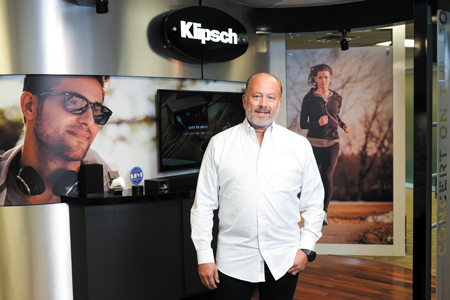 The manufacturer has reinvigorated its product line, brokered new partnerships, and greatly expanded its sales footprint, but the tune from parent New York-based Voxx International Corp. is far less melodic.
Read More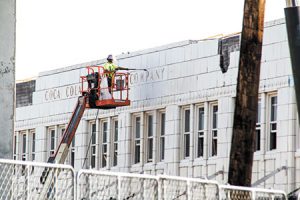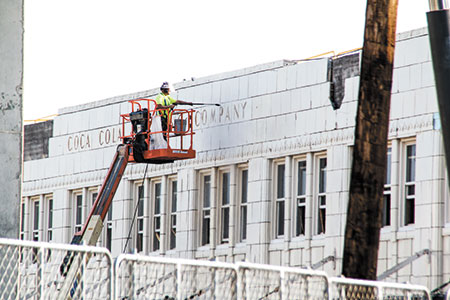 The district next month plans to issue a request for proposals for a comprehensive study of all 71 of its schools and other buildings.
Read More
A team of financial technologists has its sights on a U.S. Department of Education contract that could bring at least 300 jobs to the city and further central Indiana's role as a student-financing hub.
Read More
Indiana is receiving $41 million from the $2.9 billion portion of the settlement dedicated to funding projects that reduce diesel emissions.
Read More
The magazine—distributed to companies, retailers, schools, colleges, libraries and newsstands throughout the Indianapolis area—casts a wide net in its definition of diversity, covering stories about African, Asian, Hispanic and Native Americans as well as women, veterans, seniors, LGBTQ and disabled Hoosiers.
Read More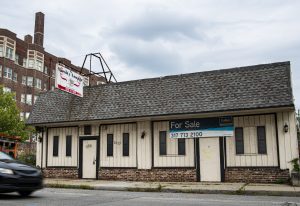 A group of local investors is considering adding two floors to the former home of The Varsity Lounge, which dated back to the 1940s.
Read More
The lawsuit says the men reached an oral agreement in late May 2017 to split the anticipated $1 million development fee evenly, four ways.
Read More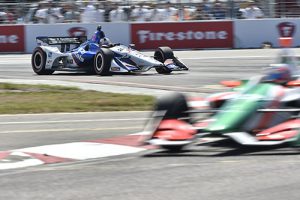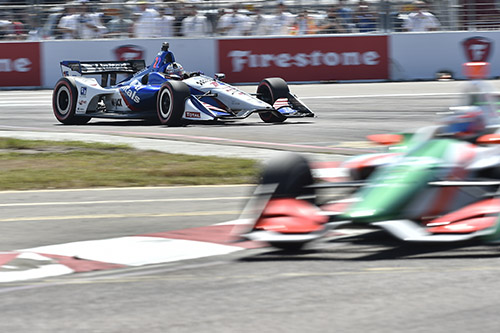 The England-based company plans to return to full-time IndyCar competition next season for the first time since 1979 in a partnership with existing team Arrow Schmidt Peterson Motorsports.
Read More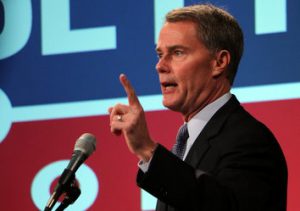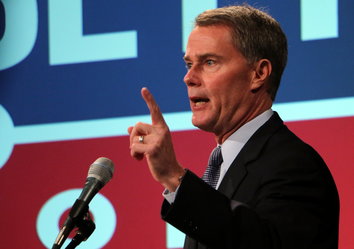 The state will take over funding pre-kindergarten programs for 4-year-olds, but the mayor's office opted not to include preschool funding for younger children after philanthropic support for the program fell.
Read More
An email from CEO David Horth to staff and volunteers said employees with decades of combined experience had been terminated, including the chief operating officer and director of animal behavior for the not-for-profit.
Read More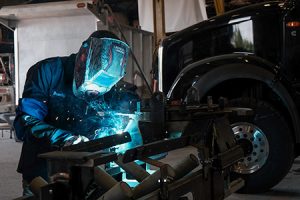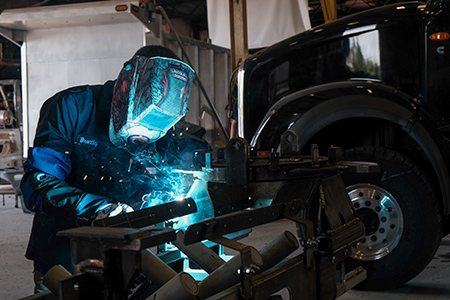 Companies banged up during the Great Recession a decade ago have been preparing for the next slowdown by keeping workforces lean, adding technology and avoiding excessive debt.
Read More
The Indianapolis-based fuel-products refiner says it is encouraged by signs of improved performance.
Read More
The governor also has named a 41-year military veteran as the new point person for the Indiana Office of Defense Development as it becomes a business unit of the Indiana Economic Development Corp.
Read More
It's time for a big-picture, public discussion about re-envisioning the 791,000-square-foot property—rather than continuing the status quo of having mall officials do the best they can to plug vacancies in the property as it's currently configured.
Read More
His positions on 'right to work' and reparations give me heartburn, but almost any Democrat is likely to get my vote in 2020.
Read More
Through STEM, we have the opportunity to address a problem that disproportionately plagues underserved minority children. Let's do the math: If the average salary of a STEM job in Indiana is $60,000, and the average salary in the state is $31,000, which job offers a quicker path to the middle class for a student born into poverty? I'll take STEM for $60,000.
Read More
The "right to bear arms" in the Constitution was written well over 200 years ago. Guns then were big, inaccurate and fired about three to four rounds per minute. Our Founding Fathers couldn't have fathomed or condoned what has become of us.
Read More
Perhaps the question isn't whether you can afford to increase the salary of a current employee, but whether you can afford to replace that individual.
Read More
A century ago we were learning lessons from another disruptive technology that had people in an uproar: the automobile.
Read More
Unfortunately, investors have an uncanny, destructive tendency to buy high (when they're feeling overconfident) and sell low (when they're scared).
Read More
Any tariff the United States imposes on foreign imports can be offset by interventions in the currency market.
Read More
Many of these new providers are for-profit startups attracted primarily by the increased demand in recovery services. I am proud to serve an organization such as Fairbanks who has a trusted history of care, with 75 years of serving the recovery community here in Indiana.
Read More
Imagine returning from work one day to find a 5G tower pole has been erected in the right-of-way at the front (not the corner) of your property. That is what happened to me in Fountain Square.
Read More
Jack Phillips, who has led Roche Diagnostics' North American operations in Indianapolis since 2010, will become chief operating officer of Accelerate Diagnostics in Tucson.
Read More
Hollingsworth & Zivitz has merged with Roberts Means LLC to form Hollingsworth Roberts Means, the new firm announced Tuesday.
Read More
With the addition of the new year-round routes, Allegiant will offer service from Indianapolis to 15 cities in the South and Southwest.
Read More
The requirement drew criticism last week when the certification standards were revealed, including a social media blast by NBA star LeBron James.
Read More
The American Wind Energy Association's CleanPower conference and trade show will run from June 7-10, 2021, at the Indiana Convention Center. It will be the first time the event is hosted by Indianapolis.
Read More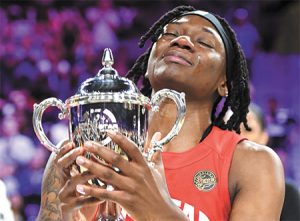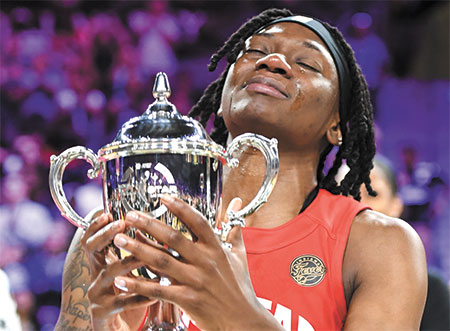 Erica Wheeler has risen from the mean streets to become one of the city's most inspirational professional athletes.
Read More