FEB. 10-16, 2023
Neighbors of the Marion County Fairgrounds are calling for an outside audit of the Fair board based on allegations of misused public funds for political purposes. Taylor Wooten has the story. Also in this week's issue, Sam Stall examines the growing problem of construction-site theft. And Dave Lindquist shines a spotlight on the rise of the Brown County Music Center, which is building a reputation for its pristine sound and hospitable vibe for national acts.
Several neighbors denied entry to a Marion County Fair board meeting want city-county government to stop supplementing the private organization's budget until the fair's leadership agrees to an outside audit.
Read More
The off-the-beaten-path Brown County Music Center has become a favorite of headlining acts and concertgoers.
Read More
Supporters say Indiana is missing out on a valuable opportunity by remaining one of only 13 states without a medical or adult-use cannabis program.
Read More
The people who do the stealing range from individuals committing small-time, spur-of-the-moment thefts to organized crews who go from state to state, hitting construction sites and then blowing town.
Read More
While highly regarded heading into the 2022-2023 campaign, the Giants didn't have a blue-chip prospect like defending champion Cathedral's Xavier Booker (the No. 8 player in the class of 2023, according to 247Sports.com), nor the recent pedigree of Carmel (two 4A championships in three state-finals appearances since 2018), to lean on, but what they did have is experience, depth and a healthy dose of athleticism.
Read More
As envisioned by Stephen Alexander, the partially redeveloped area west of the White River would be known as Stockyards District. Indianapolis-based Hotel Tango Distillery is in the process of relocating and consolidating its production, warehousing, and fulfillment operations to the area.
Read More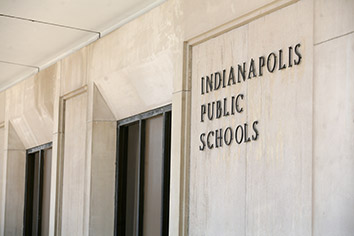 Indianapolis Public Schools plans to implement only part of its massive Rebuilding Stronger overhaul after the school board failed to place an operating referendum on the upcoming May ballot.
Read More
Dr. Rachel Patzer, director of the Health Services Research Center at the Emory University School of Medicine in Atlanta, will join Regenstrief Institute on May 1.
Read More
A state Senate committee voted 5-4 to endorse the bill, a step that comes after similar proposals introduced over the past decade never advanced in the Republican-dominated Legislature.
Read More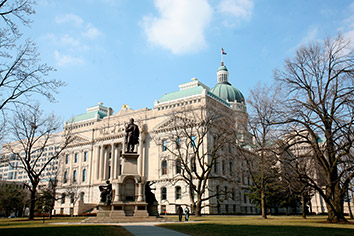 While Indiana's abortion ban is on hold pending a decision from the state Supreme Court, lawmakers are looking to bolster services that would prevent those pregnancies in the first place.
Read More
North Manchester-based MPS Egg Farms employs roughly 600 people and keeps 12.1 million laying hens, which produce 9 million eggs per day for distribution across the United States.
Read More
The scope of federal jurisdiction under the law has long been a challenge for farms, ranches and other agribusinesses.
Read More
It's disturbing just how much work needs to be done to improve safety on the Indianapolis bar scene. And there's plenty of blame to go around.
Read More
About 260 people were nominated for Forty Under 40 this year. That means the judges could pick only about 15% of the nominees.
Read More
With 72% of extremely low-income Hoosiers spending more than half their income on housing, Indiana is the Midwestern state with the highest housing-cost burden for the lowest-income residents.
Read More
The notion of reducing costs by turning to less-experienced providers is seductive. But studies find these changes have pushed costs up instead of down.
Read More
Losing a key team member or a major customer, or having a product fail in the field, can lead to significant declines in revenue, customer trust and optimism.
Read More
You listed nine instances in which you should have reconnected with your financial adviser. You are zero for nine.
Read More
If you look at the wrong things, such as how many enemy soldiers are killed, measures such as "cost-effectiveness" can become misleading.
Read More
Other acts announced for the second-year event include Local Natives, Marcus King, Coin, Tegan and Sara and Michael Franti & Spearhead.
Read More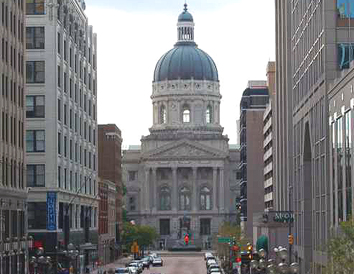 Senate President Pro Tem Rodric Bray made the move public Monday in the latest chapter of a rocky relationship with Sen. Michael Young.
Read More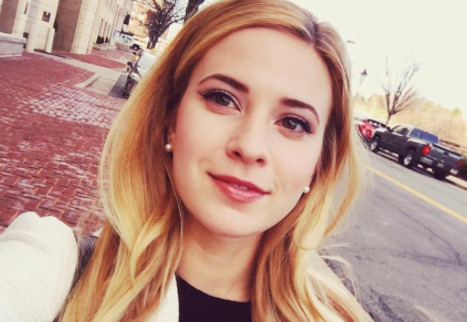 Caroline Sunshine, 27, is best known for her role as Tinka Hessenheffer opposite Zendaya and Bella Thorne on the Disney Channel dance-focused sitcom "Shake it Up."
Read More
Horror-themed Scarlet Lane Brewing Co. LLC revealed plans this weekend to open a tap room and hamburger restaurant in Irvington.
Read More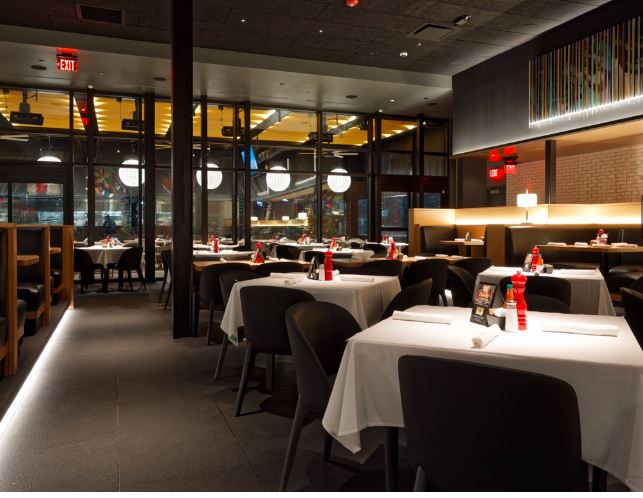 The 5,600-square-foot restaurant at 8702 Keystone Crossing is Doc B's first location in Indiana.
Read More
By expanding the ESA program to allow more families to participate, we can ensure that Hoosier children have even more opportunities to be successful in school.
Read More
A recent Indiana Department of Education and Gallup survey showed that 88% of Hoosier parents are satisfied with the quality of their child's school.
Read More
Physicians value their APRN colleagues but have long believed they should be part of a health care team led by a physician.
Read More
Those with money, such as drug dealers, can afford to post whatever bail is set and continue to terrorize their communities while awaiting trial.
Read More
If good cops hate bad cops, then why don't they put them in check? Because they can't. It's the culture.
Read More
I'm watching intently because I have seen firsthand how employers benefit and workers are held back by the use of the noncompete clauses.
Read More
Are there circumstances that cause an issue to jump from something … in the background to something that's having its moment?
Read More
Indiana's current FAFSA completion rate is 32.5%, which ranks 35th nationally.
Read More
Whatever venues he chooses, Ramaswamy is a future force for conservative values and views."
Read More
I miss the days of civil politicians such as Richard Lugar, Lee Hamilton, Evan Bayh and Mitch Daniels.
Read More
Banning DEI might score points in the culture wars, but it won't erase the facts or the legacy of America's history.
Read More
The reality is, constraints can be a catalyst for creativity. Or as the cliche goes, "Necessity is the mother of invention."
Read More
Being a good neighbor is difficult to fake, and they were great neighbors.
Read More
Tyre Nichols' brutal death at the hands of those charged with protecting him reminds us of the tragic burden of stalled reforms.
Read More
We have the potential to have multiple Black candidates for mayor in this municipal election cycle.
Read More
Training highly diverse audiences globally requires a special skill set that goes beyond scientific knowledge and professional curriculums.
Read More