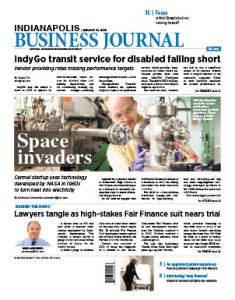 JAN. 10-16, 2020
As IndyGo continues to iron out problems with the Red Line, it's also considering making big changes to its paratransit service, called open door, for riders with disabilities. Susan Orr reports that the Chicago-based contractor has never met its goals for on-time performance, and IndyGo is now mulling major changes, including reducing its service area or bringing it in-house. Also in this week's issue, Greg Andrews reports that a decade after an FBI raid shut down a massive Ponzi scheme engineered by Indianapolis businessman Tim Durham, a lawsuit finally is going to trial that could recoup millions of dollars for the fraud victims. And Anthony Schoettle has the story of a recent Purdue student who dug up some long-forgotten technology developed by NASA with expired patents. Ian Hamilton has repurposed that tech to create a revolutionary device that converts heat into electricity with a wide potential for game-changing applications.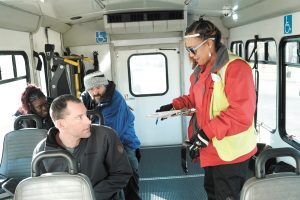 IndyGo says the vendor it hired to operate its reservation-based transit service for disabled riders isn't meeting expectations.
Read More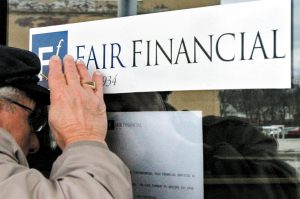 A federal judge in northern Ohio has set aside three weeks for the jury trial, which begins Feb. 24 and pits Fair Finance Co.'s bankruptcy trustee against one of Fair's former lenders, the Fortune 500 firm Textron Inc.
Read More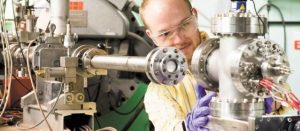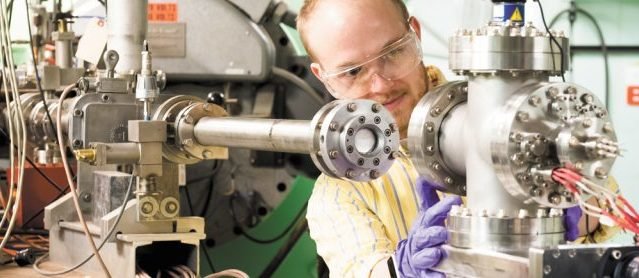 Ian Hamilton launched Atlas Energy Systems LLC in 2013, repurposing the space-race technology into thermionic energy converters.
Read More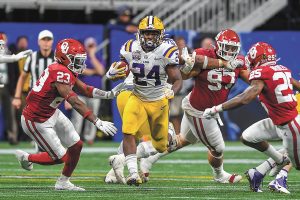 A contingent of 16 local officials will be in New Orleans this weekend for the College Football Playoff National Championship, as Indianapolis ramps up preparations to host the massive event in two years.
Read More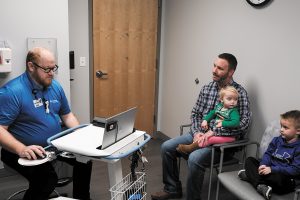 Upscale, fast service, with lots of consumer touches: It's a growing model for retail health care in Indiana and around the nation.
Read More
A not-for-profit that encourages companies to expand their value systems beyond profits has opened a chapter in Indianapolis.
Read More
Will Rogers called Hubbard "America's greatest humorist" and introduced him to a standing ovation at the Ziegfield Follies.
Read More
Defenders owners David and Jessica Lindsey, who founded their home security and automation company in 1998, received roughly 16.3 million shares of ADT common stock for their 100% stake in the company, ADT said.
Read More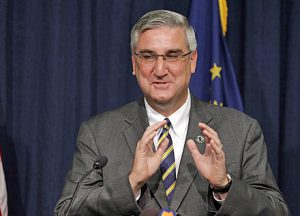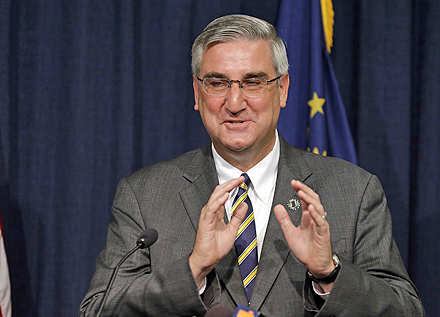 Republican Eric Holcomb has said he would wait for recommendations later this year from a teacher pay commission he appointed in February, but he told reporters Monday—on the first day of the legislative session—that might change with state tax revenues growing faster than expected.
Read More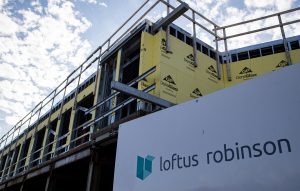 Progress on the 126-room Wilshaw, at the southeast corner of Main and 16th streets, has been stalled since early July while Indianapolis-based developer Loftus Robinson awaits the release of its first loan installment to finance the project.
Read More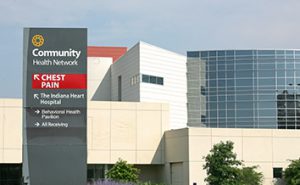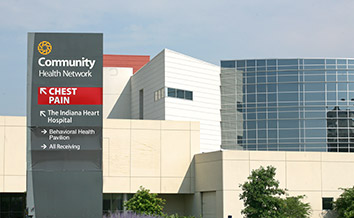 The Justice Department said the financial arrangements were outlined in a whistleblower suit brought by Thomas Fischer, who served as Community Health's CFO from 2005 until his sudden exit in 2013. In a separate suit, Fischer claimed he was fired in retaliation for questioning possibly illegal practices.
Read More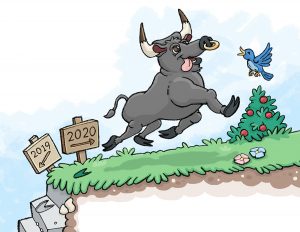 Investors couldn't have asked for much more in 2019, as the decade-long economic expansion rolled on. But don't expect the same in 2020, analysts warn.
Read More
When you don't understand the investment, you can't fully understand the risks associated with it.
Read More
We think the endowment's primary focus should be maximizing its own financial firepower and operational impact.
Read More
Going out on a limb to predict the fates of Trump, Holcomb, Buttigieg and others.
Read More
Previous conferences have been held in Las Vegas, New York City, Orlando, Los Angeles, Philadelphia and Chicago. With that kind of competition, how we do impress the AIA board and executive leadership and convince them Indianapolis is worthy?
Read More
Beginning Jan. 1, certain companies doing business in California had to comply with what is now the nation's strictest data privacy law: the California Consumer Privacy Act.
Read More
Successful transitions of family businesses from one generation to the next can be tough. Here are four things to help you prepare.
Read More
Whether you're an NFL team trying to make it to the Super Bowl or an investor who wants to generate better-than-average long-term results, your odds of success are greater if you ignore conventional wisdom.
Read More
Legislators returned Jan. 6. Even though, as of that morning, only 11 House bills had been filed, committee hearings were underway in earnest (especially in the Senate, where the file list topped 200 bills).
Read More
The economic outlook for the United States this year isn't pretty. But at least the situation looks better here than in most other major nations.
Read More
I support an honest open discussion of park funding issues. Other revenue sources should be explored.
Read More
The sale puts Roger Penske in charge of the Indianapolis Motor Speedway, the open-wheel series that is built around the Indy 500 and the track's esteemed production group.
Read More
Carmel's proposed film and music festival didn't receive as much funding as organizers hoped for, but dates are set and a not-for-profit has been formed to run it.
Read More
Designated as a legacy project of the Indianapolis Bicentennial Commission, the new "Encyclopedia of Indianapolis" is being developed by the Polis Center at IUPUI in collaboration with several major cultural and heritage institutions.
Read More
Redistricting reform advocates are taking a slightly different approach at the Republican-controlled Indiana Legislature this year, as they make more transparency the priority ahead of lines being redrawn in 2021.
Read More
Chicago-based venture capital firm M25 on Tuesday announced the opening of an Indianapolis office and the hiring of Launch Indy Executive Director Katie Birge to open the office.
Read More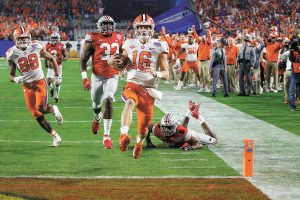 Organizers get to work on things they can control. Everything else will rely on luck.
Read More