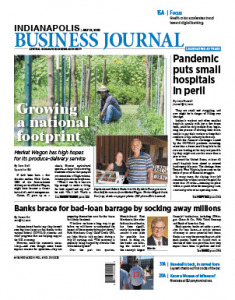 JULY 31-AUG. 6, 2020
Mickey Shuey takes a closer look at the hotel market downtown now that plans are firming up for the $550 million Pan Am Plaza project. The pandemic has had a paralyzing effect on several of the other projects in the pipeline, now that lending for hotel projects has dried up. Also in this issue, John Russell reports that some of the smaller hospitals across the state could be only months away from beginning the process of closing their doors. And Mike Lopresti has an on-the-ground report on the state of professional baseball, jumping from a college summer league game at the otherwise idle Victory Field in Indianapolis to a Reds game in Cincinnati played in a stadium without any fans.
Indiana's weakest and often smallest hospitals, usually with just a few dozen beds, might be only months from beginning the process of shutting their doors, industry leaders say.
Read More
Amid the economic uncertainty—even though some banks express reasons for optimism—Indiana-based financial institutions are preparing themselves now for the losses that likely lie ahead.
Read More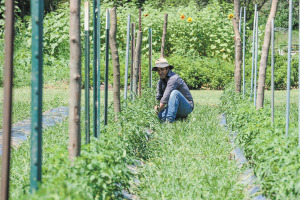 The 4-year-old company uses proprietary software and legions of small farmers and gig drivers to create an Amazon-like system that delivers fresh produce, meats, dairy products and other local food.
Read More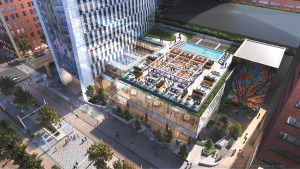 A third of planned downtown hotel rooms announced before the pandemic are now on hold.
Read More
To say Indiana's horse racing industry had concerns about Eldorado Resorts Inc. taking over the state's two horse-racing casinos would be putting it mildly.
Read More
"We're all connected—our drinking-water utilities, our industries, people who want to use water for recreation—it's all the same water," says Jill Hoffmann. "So we have to manage it together."
Read More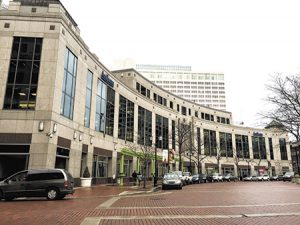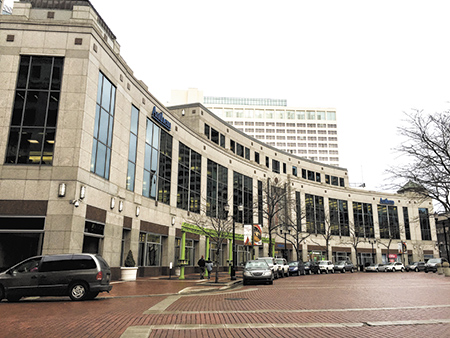 The owner of the 213,600-square-foot office building had hoped to sign a single user for the high-profile property, but its strategy has become more flexible in the year and a half it has remained empty.
Read More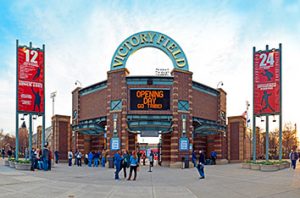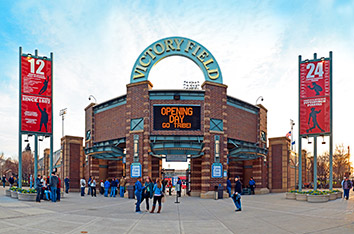 The club said Tuesday that it "will be forming a committee to explore" its name and determine whether a change is necessary, amid pushback from Native Americans who view it as inappropriate.
Read More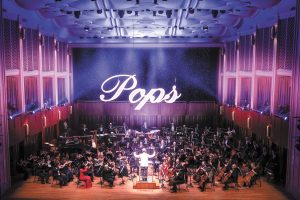 A joint statement from the symphony's management and musicians said they were working together to try to provide health insurance for furloughed orchestra members.
Read More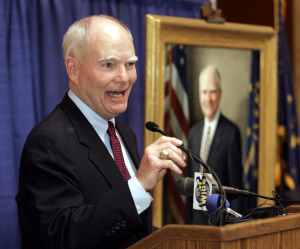 Kernan was elected lieutenant governor in 1996 running on a ticket with Democrat Frank O'Bannon. They were reelected in 2000, but O'Bannon died suddenly after a stroke in 2003, and Kernan ascended to the Governor's Office.
Read More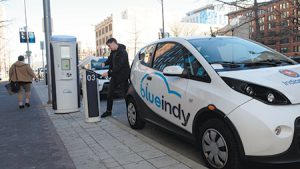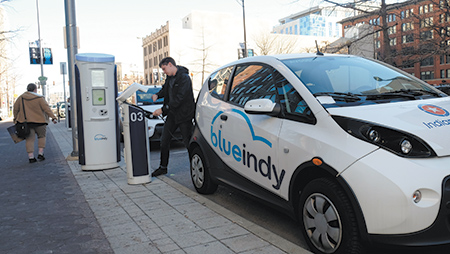 A City-County Council committee this week killed a proposal requesting the mayor and his administration waive the city's option to purchase Blue Indy's charging stations and kiosks.
Read More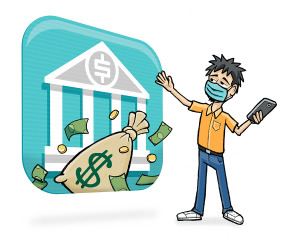 But bankers say bricks-and-mortar branches are still important for a variety of reasons.
Read More
The project still faces hurdles—including that Kite must line up financing. But we're pleased that such a splashy project with so much potential upside is off the drawing board and on its way toward becoming reality.
Read More
GOP House supermajorities presented Bosma with some of his greatest challenges.
Read More
What we knew before the pandemic, but now understand in new and meaningful ways, is the importance of partnerships, many of which have been nurtured over the span of years. Collaboration among all stakeholders and most importantly schools, will be essential in order to "reopen" Indiana's schools and support our workforce economy in the most efficient and effective way.
Read More
I want you to know—especially people of color—that we hear you. We join you in the fight against racial injustice, and we are committed to doing the work required to advance the health and well-being of all people.
Read More
The business environment is still rife with uncertainty because of the pandemic, and employers need to be cautious as they contemplate bringing employees back into the workplace. There are a number of areas of concern.
Read More
Your financial future will depend far more on how much you save and invest than on who wins the election.
Read More
Eliminating federal assistance leaves the involuntarily unemployed reliant on state programs, which provide an average of only $350 a week. Who wants to see millions of Americans stuck in such dire financial straits?
Read More
The temporary closing of the REC in April was a difficult decision reached by a team of dedicated public health officials informed by the best science at the time and motivated by only one imperative: as configured, can the REC operate without increasing the likelihood that our homeless neighbors struggling with addiction and the dedicated REC staff will contract COVID?
Read More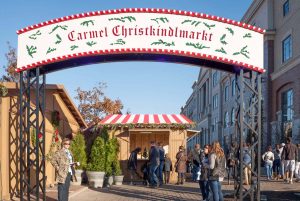 The two winter attractions drew more than 300,000 people to the northern Indianapolis suburb over a four-month period last winter, the city said.
Read More
The company said it plans to hire 150 sales agents who will work from home during the pandemic, just like the firm's existing local workforce of 190.
Read More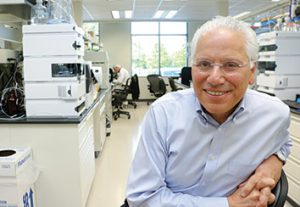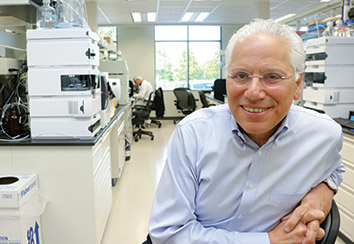 Carmel-based MBX Biosciences Inc., co-founded by serial entrepreneur Richard DiMarchi, aims to develop therapeutics to treat rare endocrine disorders.
Read More
Despite the upheaval and uncertainty the pandemic has created for legal education, law school admissions officers say this fall's first-year law class will likely be the same size, if not bigger, than the class that started in fall 2019.
Read More
Sean Shelby will join Liberty Fund on Aug. 31, succeeding CEO and President Emilio Pacheco, who has led the organization since 2016.
Read More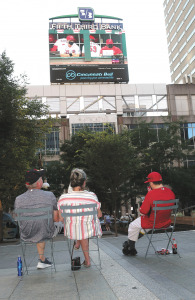 It's July, and the diehards are camped outside ballparks listening to what's going on inside.
Read More