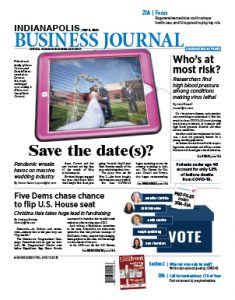 MAY 8-14, 2020
As we begin tiptoeing back toward the office and other workplaces, John Russell examines the latest information on who is most vulnerable to COVID-19. That includes seniors and people with high blood pressure, diabetes, kidney disease and other chronic conditions. Also in this week's issue, Samm Quinn explores how couples who have been planning their dream weddings for months and even years have needed to completely reimagine their nuptials—or postpone them until 2021—due to coronavirus crisis. And Lindsey Erdody profiles the five Democrats vying for Susan Brooks' seat in the 5th Congressional District. (You'll recall we featured the GOP hopefuls last week.)
COVID-19 is not showing much mercy to seniors, or to people with high blood pressure, diabetes and other chronic conditions.
Read More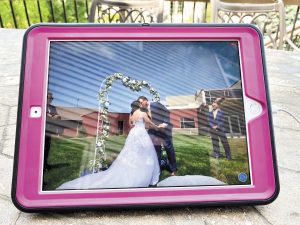 The onslaught of COVID-19 cases in Indiana, just as wedding season was getting underway, has forced thousands of couples to make quick and often heart-wrenching decisions about how to proceed.
Read More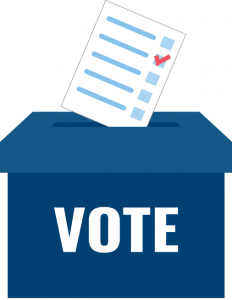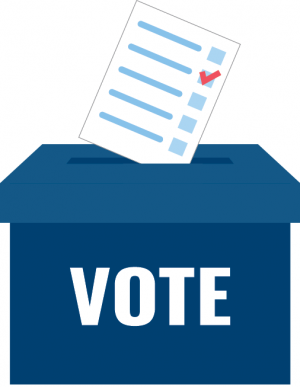 The Democratic Congressional Campaign Committee had its eyes on the congressional seat even before Republican Rep. Susan Brooks announced in June that she wouldn't seek reelection.
Read More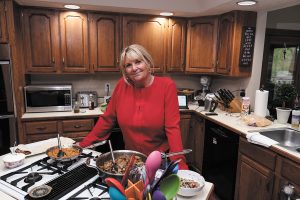 Experts say the wave of layoffs and pay cuts that first ravaged the service industry in mid-March are starting to erode management, upper-level and even executive jobs.
Read More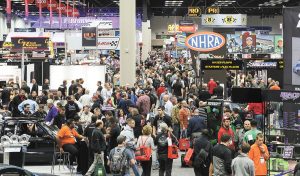 The local tourism industry is bracing for a "very tough" end to 2020, despite efforts to reopen the state by July 4.
Read More
Amid the widespread economic disruption caused by the pandemic, banks have already granted payment deferrals of up to six months to a significant number of commercial and individual borrowers.
Read More
A federal investigation into how the Indiana Occupational Safety and Health Administration reviewed an Amazon employee's death in 2017 has found that the state agency should not have dismissed the safety violations.
Read More
The 56-year-old teaching assistant at Noblesville's North Elementary School started growing a small army of stitchers and drivers on March 23.
Read More
The tough-guy actor left the industry to focus on motorcycle racing after a string of big-budget films in the 1970s.
Read More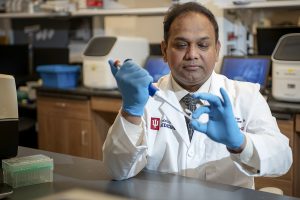 The emerging health care field seeks to develop methods for replacing or reinvigorating damaged human organs, cells and tissues.
Read More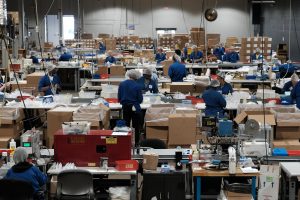 The Indianapolis-based company is expanding operations and trying to hire an additional 30 assembly workers to keep up with skyrocketing orders from the COVID-19 pandemic.
Read More
Hotel Tango hand sanitizer can now be found in Navy shipbuilding yards in Wisconsin, shoe retailers around the country, shipping companies that handle packages as an integral part of their business, as well as military ships and bases around the world.
Read More
Indiana has the 12th-highest COVID-19 death rate in the United States, but its share of federal money intended to help states battle the pandemic isn't nearly so high. And that's a problem. Not just for Indiana but for every state fighting to keep from being overwhelmed by the virus but receiving a disproportionately small share […]
Read More
Does it get us back to business as quickly as we'd like? No. But the governor and his team are doing the best they can under difficult circumstances.
Read More
Indiana law is clear that unemployed workers are not required to accept offers of employment or reemployment if conditions are not "suitable."
Read More
We now have a five-stage tangled web of differing and undefined "capacities" that are all voluntary and admittedly unenforceable and will quickly be seen as entirely optional.
Read More
Considering the current prescription for social distancing, Gov. Holcomb and the IEC should make additional changes to Indiana's voting rules to protect the health of voters and democracy.
Read More
Companies, just like individuals, are learning hard lessons right now, too, clinging to old ways of doing things while grasping for creative solutions.
Read More
If you're going to sacrifice your current retirement plan to save your business, you'd better make sure your business is your retirement plan.
Read More
Discussions of what constitutes a just price go all the way back to the ancient Greeks.
Read More
It is obvious that creating greater access to voting is a bipartisan issue.
Read More
That should not stop us from taking interim steps that will help Hoosiers vote in these unprecedented times.
Read More
While family wealth grew for white, black and Latino families from 2013 to 2016, the gaps grew as well.
Read More
The moral to the story is not that TV is now flawed and substandard. It's that content matters.
Read More
Traditionally, these organizations have been overlooked by American foundations.
Read More
Disasters tend to bring out the best in people.
Read More
Without these actions, we would remain beholden to hypothetical dire predictions and "experts" who are also amateurs.
Read More
As mitigation is relaxed, there will certainly be increases in cases and mortality again.
Read More
The pandemic taught us how many have this luxurious work-from-home option, but more painfully, how many don't.
Read More
We should be wary of those who would use this crisis as an excuse to foist a much more expansive government upon us.
Read More
About 54% of respondents said the state is on the right track, while only 49% thought the country was going in the right direction.
Read More
Regardless of whether you do so in person or by mail, please make sure you actually cast a ballot.
Read More
Trump is arguably the only president in American history who lacks the capacity to feel empathy—or even the ability to fake it.
Read More
We are indeed interdependent, and there is dignity in all work.
Read More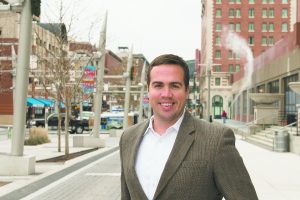 Pandemic throws a new challenge at city's time-tested ability to host giant sports events.
Read More