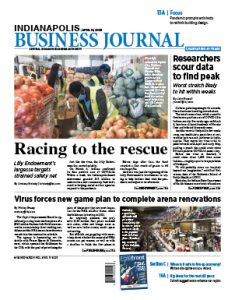 April 10-16, 2020
Government and public health officials for weeks have been saying the COVID-19 crisis in Indiana hasn't yet peaked. This week, John Russell delves into what goes into projecting the peak and when it's likely to hit. The issue also features a story from Lindsey Erdody exploring Lilly Endowment's outsized role in funding safety-net services for the state's most vulnerable during the crisis. And Mickey Shuey explores how the pandemic might affect the timetable for the $360 million Bankers Life Fieldhouse renovation project. In addition, Mark Montieth tells the tale of the Indianapolis Indians' 1955 stock sale. A share bought back then for $10 now is worth some $46,000.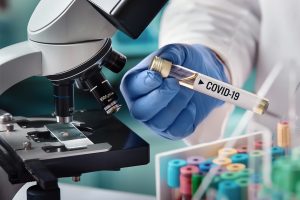 Health-data specialists at universities and research institutes in Indianapolis expect the virus to hit its peak between mid-April and early May, packing a punch that could cause about 800 new positive COVID-19 cases a day.
Read More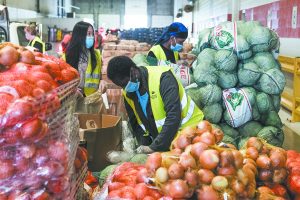 Within a week of Indiana's first confirmed case of COVID-19, the Indianapolis-based endowment granted $15 million to underwrite a new community fund dedicated to helping social service agencies respond to the pandemic.
Read More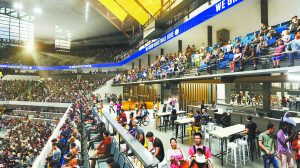 The Capital Improvement Board is significantly scaling back the first phase of a $360 million Bankers Life Fieldhouse renovation as uncertainty about working conditions and the NBA season have thrown a wrench into the construction schedule.
Read More
Firms across the country from a broad range of industries will be taking a hard look at their dividends in the coming weeks, as the pandemic forces businesses to focus on conserving cash.
Read More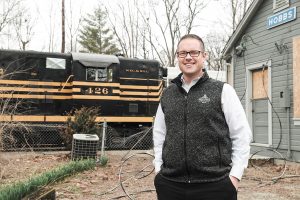 A planned $1.5 million investment in Noblesville's historic railyard is designed to draw visitors into downtown, but it also might put the city's rocky relationship with rail back on track.
Read More
The Indy Parks and Recreation Department would share space in the $20 million center with Community Health Network. But a new wrinkle potentially stands in the way of the project.
Read More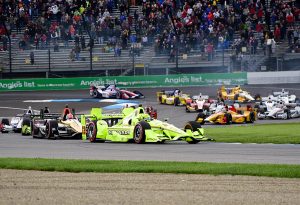 The added stop at Indianapolis, called the Harvest GP, would be the third trip to the speedway in one season for IndyCar.
Read More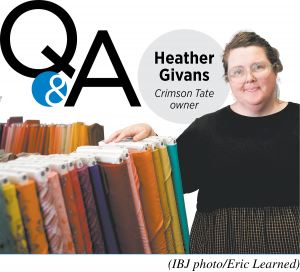 Givans is busy selling her spirited, printed fabrics—some of which she has designed—to customers who are making masks for themselves and others.
Read More
Hurty helped guide both Indianapolis and the state through the devastating 1918 influenza pandemic.
Read More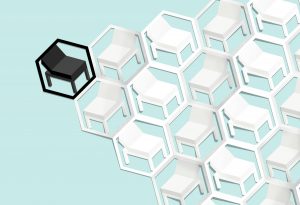 The problem is that our current systems—the ones that do everything from keeping grocery stores stocked to hospitals functioning—are optimized to work very, very efficiently under normal conditions. But not necessarily when things go sideways.
Read More
Jennifer Pyrz will serve as chief development officer and vice president of infrastructure, strategy and innovation.
Read More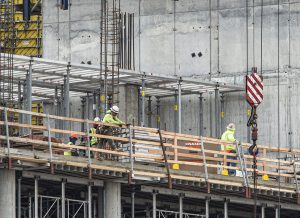 The decisions about construction are up to developers and construction firms, as the industry is exempt from Gov. Eric Holcomb's orders that non-essential businesses close and Hoosiers stay home.
Read More
CEO Jim Connor said his company has a "high-quality, diversified portfolio of over 550 logistics facilities and over 800 diversified customers."
Read More
This week we introduced a weekly podcast called "Beyond COVID," with the goal of helping local companies get to the other side of the coronavirus crisis in a position to thrive.
Read More
There are advantages to staying at home, but productivity isn't necessarily one of them
Read More
The changes the state is making in the primary due to the coronavirus pandemic might indefinitely alter how we carry out campaigns and conduct elections going forward. Today's alternative might become tomorrow's norm.
Read More
The federal CARES Act, which offers aid and stimulus in reaction to coronavirus pandemic, is without precedent in scale. But bold governmental stimulus programs go back to the early years of the country.
Read More
Runaway fiat currencies throughout history, like the U.S. dollar today, all end the same: with deflation which may be preceded by hyperinflation.
Read More
Despite the WHO telling us years ago that climate change will exacerbate infectious disease pandemics, these twin threats are now upon us.
Read More
Investing locally is rewarding as part of a balanced portfolio. It is also exciting and gratifying to be part of allowing a local startup to launch or grow.
Read More
When a complex issue seems so overwhelming that a person becomes paralyzed with inaction, it becomes important to delineate and solve your challenges independently.
Read More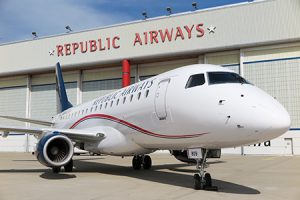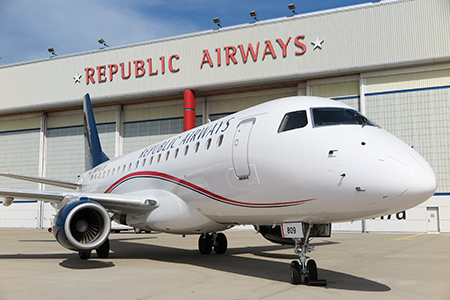 The pandemic has been incredibly disruptive for the airline industry, and Republic, a regional carrier, is feeling the pain. The health crisis has led to a "rapid erosion" of Republic's daily flight schedule.
Read More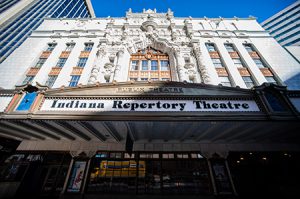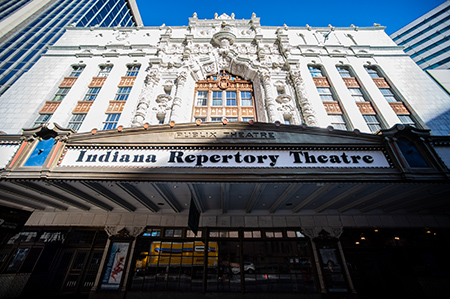 IRT, the state's largest not-for-profit professional theater, says its insurer refused to cover a "business interruption" claim tied to the coronavirus crisis.
Read More
Banks say they're seeing overwhelming demand for Paycheck Protection Program coronavirus relief loans, and the Small Business Administration's website is getting bogged down when they attempt to submit loan applications.
Read More
Our initial defenses were so broad and blunt … because we knew so little.
Read More
Protocols for whom and how often to test those re-entering the workforce will be important.
Read More
We value life over commerce, we readily invest wealth and will suffer sharp economic harm … to save lives.
Read More
We are facing an enemy that could take four or five times as many U.S. lives as World War II—but only if it is not carefully managed.
Read More
Scarcity does actually exist. Resources are not limitless and must be prioritized.
Read More
Coronavirus is like alcohol, money and power. It shows who among us are the flowers who could use a dousing of Roundup.
Read More
As we collectively watch the COVID-19 pandemic evolve, the daily briefings from the White House have been reduced to exercises in verbal deceit.
Read More
The president should do his job, not pass it off to the states.
Read More
We know the economy is sick now—but it's been unhealthy for large segments of the community even in good times.
Read More
I must admit I have a love/hate relationship with this president. I love his conservative policies, but I hate his foul language, name-calling and deficit spending.
Read More
According to the 2019 Indiana Civic Health Index, Indiana is stuck in the bottom 10 of states for voter turnout. That's embarrassing.
Read More
The federal government performed the heavy lifting in accomplishing what the Indiana Legislature could not.
Read More
We must find a way to confront a new challenge that risks infecting and killing many.
Read More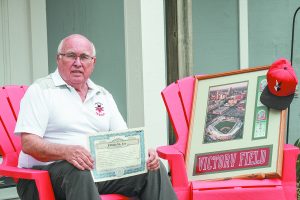 When the city was threatened with losing the Indianapolis Indians, the public rallied in ways big and small to keep the team here.
Read More