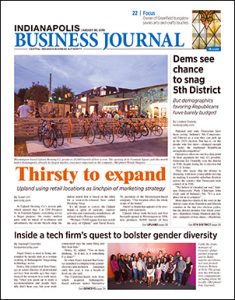 AUG. 30-SEPT. 5, 2019
Bloomington-based Upland Brewing Co. has opened two Indianapolis restaurants in the last year, which might seem like a switch in focus for the third-largest brewery in the state. Susan Orr reports that Upland sees its pubs in part as marketing tools and brand ambassadors for its beers. Also in this week's issue, Anthony Schoettle has a wide-ranging story about the many challenges the Indianapolis Colts face now that centerpiece Andrew Luck is out of the picture. Nearly every aspect of the organization needs rethinking, from ticket sales to marketing to personnel moves. And Hayleigh Colombo takes a deep dive into how tech firm Genesys, which has more than 800 employees in Indianapolis, is trying to change its hiring practices to move the needle on its percentage of female employees.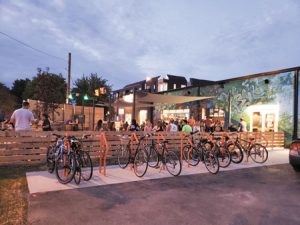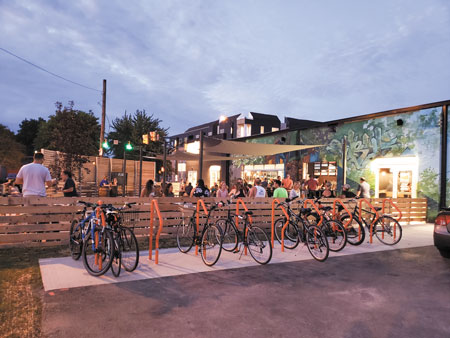 At Upland's newest pub, in Fountain Square, everything is meant to convey the Upland brand—a spirit of curiosity, outdoor activities and community-mindedness, infused with a Hoosier sensibility.
Read More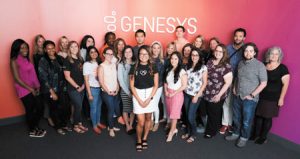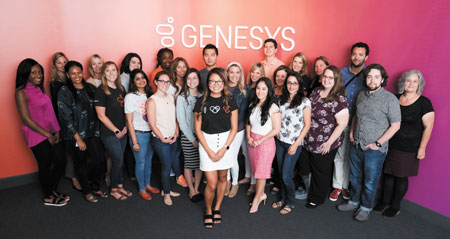 Genesys launched a companywide gender-diversity-and-inclusion campaign early this year and has made measurable, albeit small, progress since.
Read More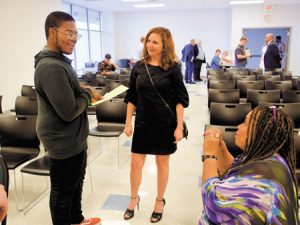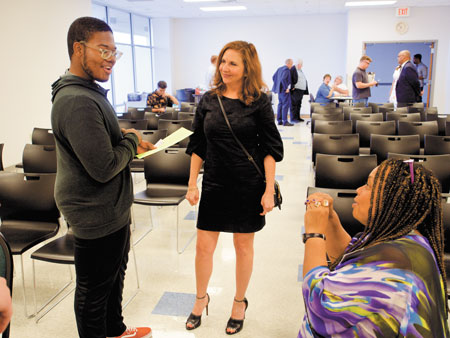 Operatives point to Democrat Joe Donnelly's win in the district in 2018, despite losing his re-election bid for U.S. Senate.
Read More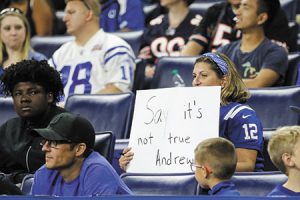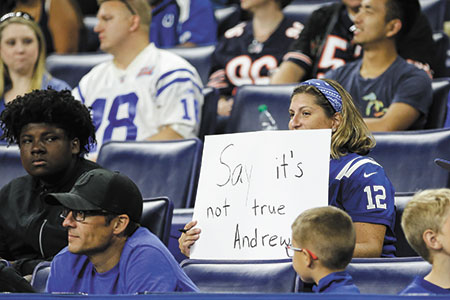 The boos that rained down on Andrew Luck—and possibly the entire Indianapolis Colts organization after the Aug. 24 preseason home game—signal a torrent of likely troubles for a team that started this season with Super Bowl aspirations.
Read More
Score one for J. Irwin Miller, who during his quarter century atop Cummins Inc. championed corporate social responsibility—a stance that put him at odds with economist Milton Friedman, the 20th century's most prominent advocate of free markets.
Read More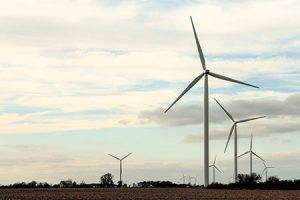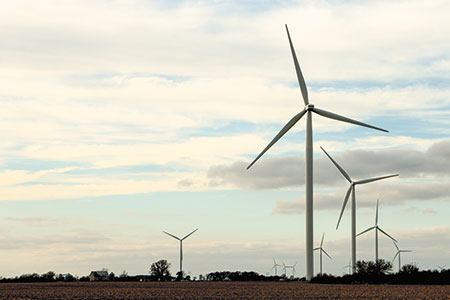 In the last decade, the wind industry in Indiana has boomed, driven largely by falling costs and rising demand by large customers and utilities for renewable energy.
Read More
Yecenia Tostado wants to increase the number of Latinos in leadership positions in central Indiana.
Read More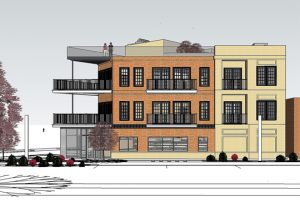 Local entrepreneur Ray Vandivier envisions a 9,500-square-foot building that would incorporate the Liquor Cabinet at 949 Virginia Ave. and serve as living space for his family.
Read More
Fishers-based tech firm Formstack is growing so fast, it's considering opening a second local office, possibly in downtown Indianapolis. Formstack has made four acquisitions in eight months and five in 20 months and now has 200 employees and offices in multiple states. Company officials say there are no plans to slow the growth.
Read More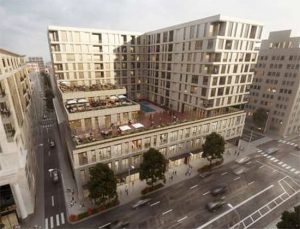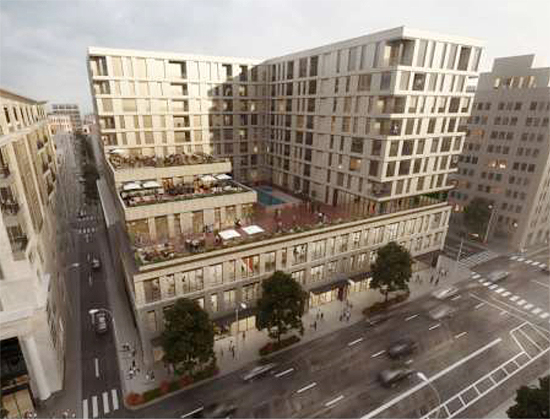 The council's Metropolitan and Economic Development Committee voted 6-5 to send two proposals concerning Charles Street Investment Partners' mixed-use project at 421 N. Pennsylvania St. to the full City-County Council.
Read More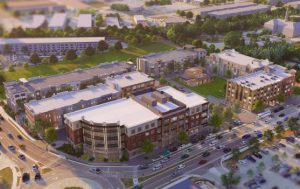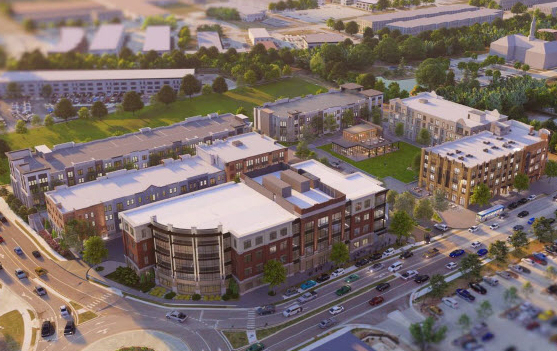 Three well-known local companies plan to move into a four-story, 100,000-square-foot office building called the Agora. Construction of the building is expected to be complete next summer.
Read More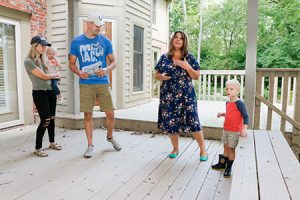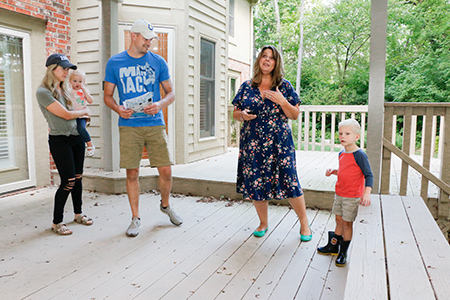 This summer, houses in central Indiana sold after being on the market an average of just one month, half the time of homes sold in 2015. And that's the average of all houses. Those that are move-in-ready and in desirable neighborhoods—the kinds of homes most buyers are looking for—are often sold within hours or, at most, a few days.
Read More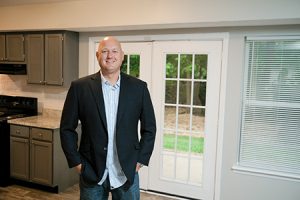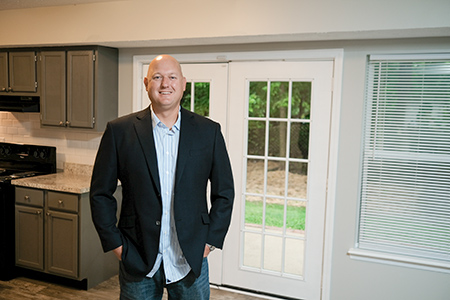 Three veteran real estate agent teams solidified their lock on the top three places in IBJ's All-Star team rankings for the fourth straight year, with Dennis Nottingham's Indy Home Pros Team taking the No. 1 spot. Jennil Salazar of RE/MAX Ability Plus is the new top IBJ All-Star solo agent.
Read More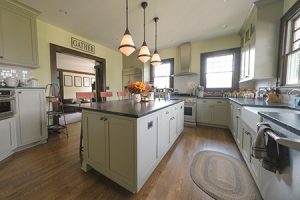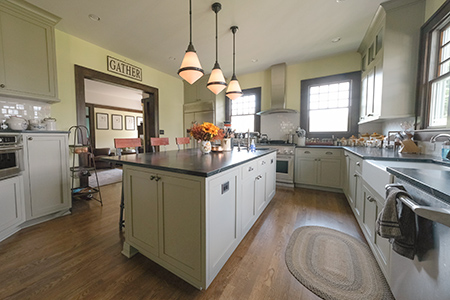 Former Navy nurse Bob Morrison developed a taste for arts-and-crafts-style homes while serving on the West Coast and found the perfect outlet for that passion back home in Indiana.
Read More
Housing inventory remains low at just 1.6 months, meaning that's how long it would take to sell the region's available housing. That's down 5% from a year ago, when inventory was already tight.
Read More
The Red Line (and its proposed companion routes, the Purple Line on the northeast side and the east-west Blue Line along Washington Street), along with more frequent service on all routes, is our best shot at giving commuters in car-centric Indianapolis a legitimate choice of how to travel.
Read More
Previous mayors have led bold initiatives to advance our city. Our next leader should do the same.
Read More
As we count down the days, it's natural to focus on the details: New traffic patterns and lane changes, service and schedule questions from people eager to get "on board." But as we mark the green light for the Red Line, let's take a final opportunity to step back and look at how we got here, and the overwhelming need for improved mass transit in Indianapolis.
Read More
Just like each of us, it is incumbent on businesses (corporations and other forms of business enterprise) to be good citizens. To my way of thinking, this means abiding by the law, behaving with integrity and creating a vision for employees that inspires them to work hard and make their company more valuable. It also means being fair and equitable to employees and others.
Read More
Culture is made up of the traits, behaviors and actions that are encouraged and rewarded. It refers to the complicated interpersonal and organizational dynamics that might not show up in job descriptions, but that absolutely set the conditions for success, according to The Predictive Index.
Read More
While there are substantial benefits to electronic trading, there are ethical concerns.
Read More
Could President Trump's decision to escalate trade tensions with China cost him re-election? If history is any guide, it probably will.
Read More
Touche to columnist Nate Feltman for acknowledging the virtues of a legal and economic system that, sadly, too many are quick to take for granted and to dismiss without appreciating its achievements.
Read More
We suggest that as innovative approaches are tried and scaled, they are also studied with the most rigorous research. We think nothing short of a random control trial should be used.
Read More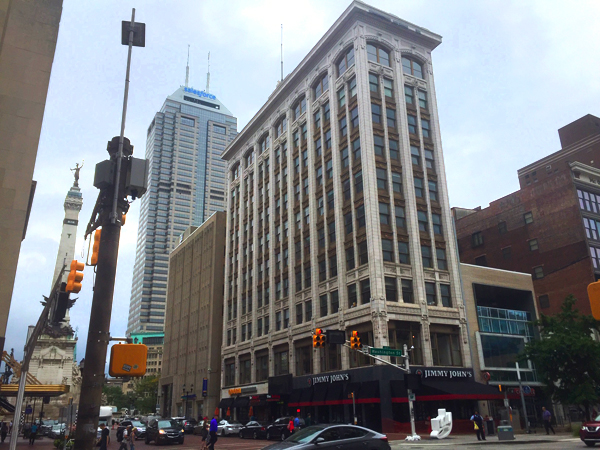 Interior demolition appears to have already begun, and several tenants told IBJ that they have either already moved out or have been asked to vacate by the building's owner.
Read More
A new task force that hopes to help Indiana move from its coal-dominated past into a future that includes more renewable energy held its first meeting Monday, hearing hours of testimony.
Read More
Indiana accounted for 4% of the nation's opioid-related deaths, but received just 1.9% of the nation's $11 billion opioid-related funding awarded to states over the past two years, according to the new study.
Read More
This is the first year that Las Vegas is eligible to bid after the governing body for college sports indefinitely suspended a ban last year that prevented events from being hosted in states that accept wagers on single games.
Read More
New York-based OurBus began a two-month pilot service last month after Amtrak ended its passenger line between Chicago and Indianapolis.
Read More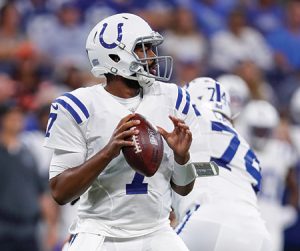 It's common knowledge that he has a bazooka for an arm, came here on a trade from the New England Patriots, and now has the opportunity of his life. But there's more.
Read More