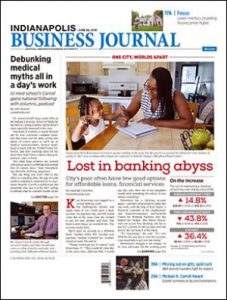 JUNE 28-JULY 4, 2019
Hayleigh Colombo has another installment in her series "One City, Worlds Apart." This week, she's focusing on some of the reasons why low-income and working-class families in Indianapolis have trouble getting access to basic financial services like banking and checking accounts. Of course, without these things, it's harder to operate in our economy, build wealth and break out of the cycle of poverty. Also this week, Lindsey Erdody explains how state and local officials are preparing for the 2020 Census and why it's so important. There's nearly $18 billion in federal funding on the line. The fewer people who are counted, the less money we get. And Mickey Shuey has the latest on the Indy Eleven's plan to create a 20,000-seat soccer stadium. The team's owner scored a huge victory in April, winning approval for a funding mechanism for the stadium, but conversations with the city are just beginning.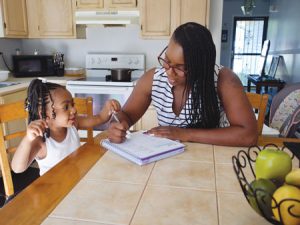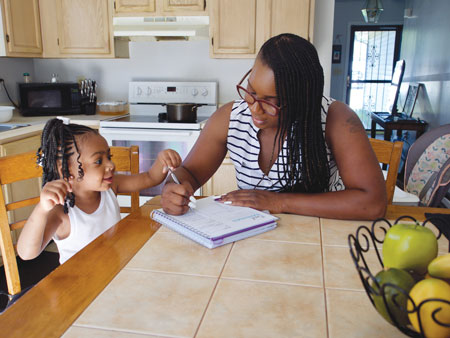 Banking is more expensive for the people who most need it to be affordable, a reality that experts say plays a significant role in preventing many Hoosiers from snapping the cycle of poverty.
Read More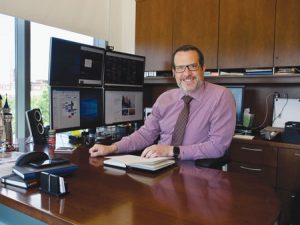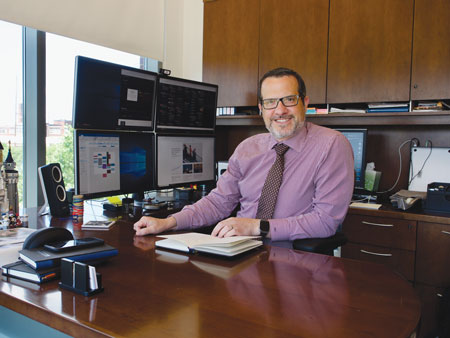 Carroll uses Twitter, a New York Times column, blog post, podcast, videos and books to publish his findings on just about any health issue he thinks needs explaining or correcting.
Read More
The U.S. Census Bureau is preparing to launch its 2020 count, and the data collected will determine how much the state could receive for the next 10 years.
Read More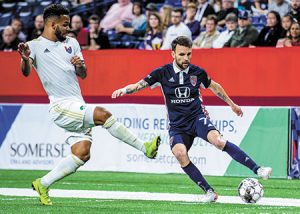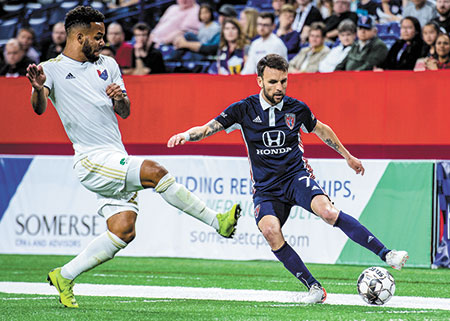 Owner Ersal Ozdemir still has many hurdles to leap to make his soccer stadium a reality, even though he scored a huge Statehouse victory in April by winning approval of a funding mechanism.
Read More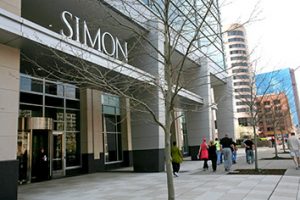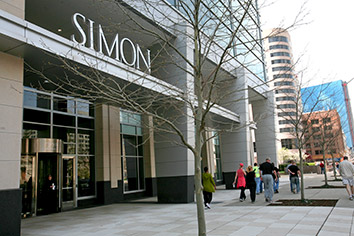 The company's shares—like those of many in retail real estate—are out of favor, as investors wring their hands over retail bankruptcies and the long-term impact of e-commerce.
Read More
Shelly Leer, founder of HomeRoom, is a do-it-yourself person. Her mother liked to make things with her hands, and Leer developed the same passion—and a desire to share it. HomeRoom is the 63-year-old Leer's maker space in the SoBro neighborhood where people can come to sew, upholster, do textile and fiber art, and more. Leer […]
Read More
The salmon produced by AquaBounty are the first genetically modified animals approved for human consumption in the United States.
Read More
A Kansas City, Missouri-based developer intends to provide a wide variety of spaces for logistics, advanced manufacturing and e-commerce users, with five buildings ranging from 168,480 square feet to 1.2 million square feet.
Read More
Less is more. We hear this phrase a lot—when writing emails, disciplining our kids, or preparing a presentation. When it comes to leadership, these same three words ring true. But two truisms intersect to make "less is more" difficult in practice: The first is, we have access to more information than ever before; the second […]
Read More
Interim superintendent Aleesia Johnson, a longtime ally of charter schools, was officially chosen to lead Indianapolis Public Schools by the district's school board Friday.
Read More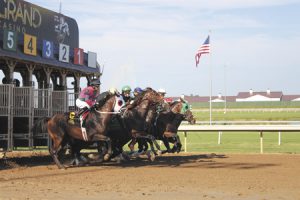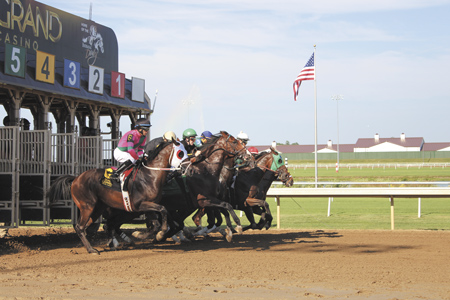 Eldorado Resorts Inc. announced Monday that it plans to buy Las Vegas-based Caesars Entertainment Corp., creating the largest gambling operator in the United States—and in Indiana.
Read More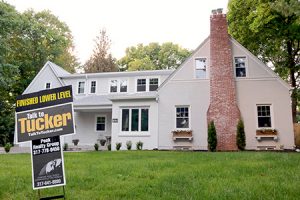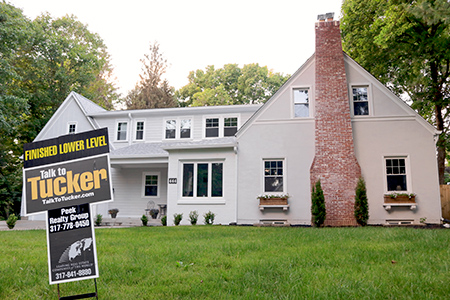 "Our area's price points are not out of control" like other parts of the country, said Rachel Burt, a broker with F.C. Tucker.
Read More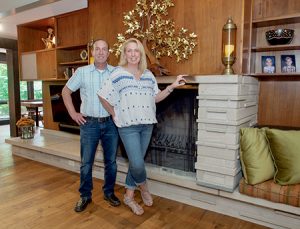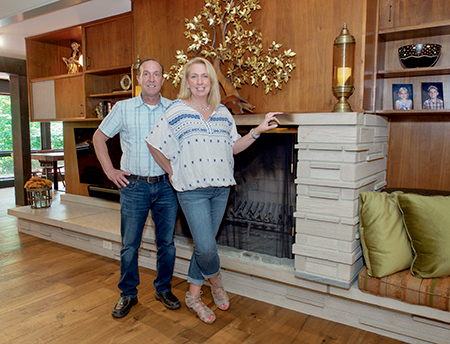 When Steve Gray, home renovator and president of Steve Gray Renovations, first set eyes on the midcentury modern house in which he and his family have lived the past two decades, he was immediately intrigued. His wife, not so much. "It was a dreary day, and everything indoors was painted tan," Deanna Gray, office manager […]
Read More
When Susan Brooks retires at the end of her current term in 2020, she will likely leave the U.S. House with one fewer Republican woman. That's a big deal if you believe, as we do at IBJ, that having diverse representation is important in both parties and in all states. Women make up less than […]
Read More
I think I finally get it after reading former Indianapolis Mayor Greg Ballard's book—"Less Oil or More Caskets—The National Security Argument for Moving Away from Oil." It shouldn't have taken me this long to snag a clue, because I've heard Ballard discuss this topic many times publicly and privately during his term as mayor—and after. […]
Read More
At this point, only about 1% of all autism research funding is focused on adults. That's simply not enough to equip us to address the coming surge in adults with autism.
Read More
If you don't want to budget, then don't. It won't ruin your financial life as long as you accept a couple of important boundaries.
Read More
The president just awarded 78-year-old economist Arthur Laffer the Presidential Medal of Freedom. Some call the namesake of the so-called Laffer curve a kook and a fake; others see him as a hero.
Read More
Less is more. We hear this phrase a lot—when writing emails, disciplining our kids, or preparing a presentation. When it comes to leadership, these same three words ring true. But two truisms intersect to make "less is more" difficult in practice: The first is, we have access to more information than ever before; the second […]
Read More
A federal judge now holds Indiana House Enrolled Act 1211 in the balance. The law is Indiana's contribution to the national effort to restrict access to safe abortions. By banning a safe and medically necessary method of second trimester abortion, it threatens both the health and constitutional rights of Hoosier women. Like Alabama's and Missouri's […]
Read More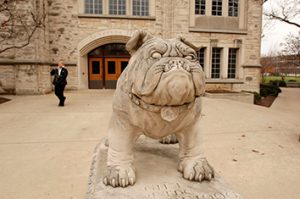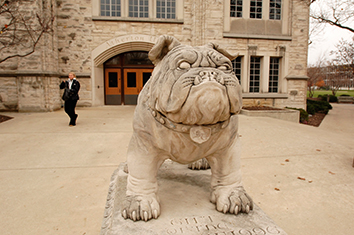 An alumnus and former board of trustees chairman who made part of his fortune as a major Taco Bell franchisee has pledged a $5 million gift to Butler University, the university announced Tuesday.
Read More
John Westercamp's bid comes as Indiana Attorney General Curtis Hill faces an attorney disciplinary action and a civil lawsuit stemming for accusations he drunkenly groped four women at a party in March 2018.
Read More
At the Winner's Circle in downtown Indianapolis, Caesars will add extra bar seating and televisions. It also is adding an activity area with cornhole boards and shuffleboard to create more of a sports-bar-like atmosphere.
Read More
Is the GOP the party for business interests? Low taxes. Balanced budgeting. Responsible reserves. Great government service. These common-sense Republican policy solutions—and more—have created an attractive environment for business growth in Indiana that benefits not only our state's economy, but most important, the people who live within our state. Don't believe me? Let's take a look […]
Read More
Is the GOP the party for business interests? Indiana businesses are facing new problems. First and foremost, they simply lack adequate numbers of well-prepared employees. Our business leaders have reflexively turned to the Republican Party for help. In response, they have been given lots of "workforce" programs but no real assistance. Real help would mean effective […]
Read More
On June 17, Time magazine released a report that reveals life expectancy based on ZIP code. To no surprise, yet nonetheless unsettling, data showed those living in poorer ZIP codes have a shorter life expectancy, and not by just a few years. In some places, the disparity in life expectancy is 20-plus years. This study resonated […]
Read More
June is Gay Pride Month. If the number of people who attended and participated in the celebration is any indication, the size of the community and its supporters is impressive. As the month comes to an end, and the fight for equal treatment continues, I think it is appropriate to reflect upon how far we, […]
Read More
Having spent 24 years in the state Senate and more than six years as a layperson working on state commissions, I am now looking through the other side of the lens. What I see is far different from what I experienced the previous 24 years. For example, unlike legislators, those serving on commissions must take […]
Read More
In 1978, Harold Trulock, the late editor of The Muncie Evening Press, told me, "You're good, kid, but we can't afford to pay a guy to draw cartoons." His words were prophetic in more ways than he knew. Even large newspapers have counted the cost of a cartoonist and decided they can't afford it. This […]
Read More
There's no question that Neil Armstrong's walk on the moon 50 years ago was a giant leap for mankind. But many scientists and entrepreneurs will tell you many more steps are needed to take full advantage of this achievement. As museums, libraries and Armstrong's own Purdue University mark the momentous anniversary next month of the Apollo […]
Read More
Nearly all the 2020 presidential candidates have tackled the cost of attending college, with some proposing the elimination of tuition and all fees at public universities. What has been missing from candidate proposals is how we support innovation and boost quality in higher education. I recently returned from my undergraduate college reunion with a new perspective. […]
Read More
Recent news that Rep. Susan Brooks will conclude her service in the U.S. House of Representatives at the end of her fourth term has generated an incredible amount of buzz in Indiana political circles. One simple reason is that, because it's the middle of summer in an off-cycle year with no statewide or federal elections, […]
Read More
We're approaching the part of election season when we should all become comfortable asking our incumbents seeking re-election, "What have you done for me and my community lately?" And with asking new candidates, "What do you plan to do that improves upon what is being done for me and my community?" Municipal election years should […]
Read More
The summer months bring the holidays we celebrate related to the privilege of living in a country where our citizenship is the foundation of our society. Citizenship can exist only in a democratic society. The uniqueness of a democratic society is that political strength is available to all who choose to participate in it. This […]
Read More
It was 1971 when James and Katherine decided to increase the size of their small, middle-class family. James and Katherine had tried for a decade to have children on their own but with no success. In 1968, they brought home their first child, a boy via adoption, and now they were looking to add a […]
Read More
You cannot watch the local news in central Indiana and not see a story about crime in Indianapolis. This is a municipal election year and we are sure to hear more about crime. In November, we will vote for mayors and for councils in Indianapolis and in excluded cities of Lawrence, Beech Grove and Southport. […]
Read More
E-cigarettes were introduced to the United States in 2006 with a primary goal of helping adult smokers quit. Today, one in five American high schoolers uses e-cigarettes, and there's been a subsequent rise in the use of all tobacco products among youth under the age of 18. This increase in tobacco-product consumption comes after a […]
Read More
Every year, the amount of consumer data available to companies climbs exponentially. By the year 2020, 1.7 megabytes of data will be created every second for every person on the planet. Currently, however, only 0.5% of this data is being analyzed in any meaningful way. This makes the seemingly endless news reports of data breaches […]
Read More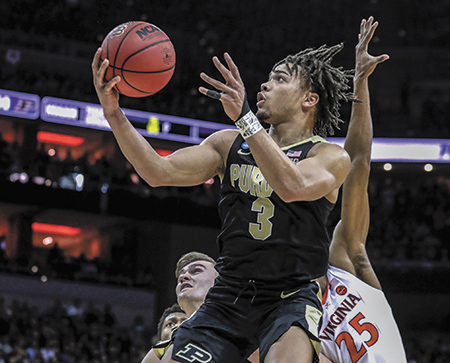 Purdue's Carsen Edwards is the latest to join the club that no one wants to belong to.
Read More